Monday: Since my husband and I are living with my parents for the next year-ish, we I needed a little break from being with them — and Valentine's Day was the perfect excuse.
I wore this APC Madras dress (c. 2009) with HVN x Ancient Greek heart sandals en route (read: in the Uber) to the American Trade Hotel.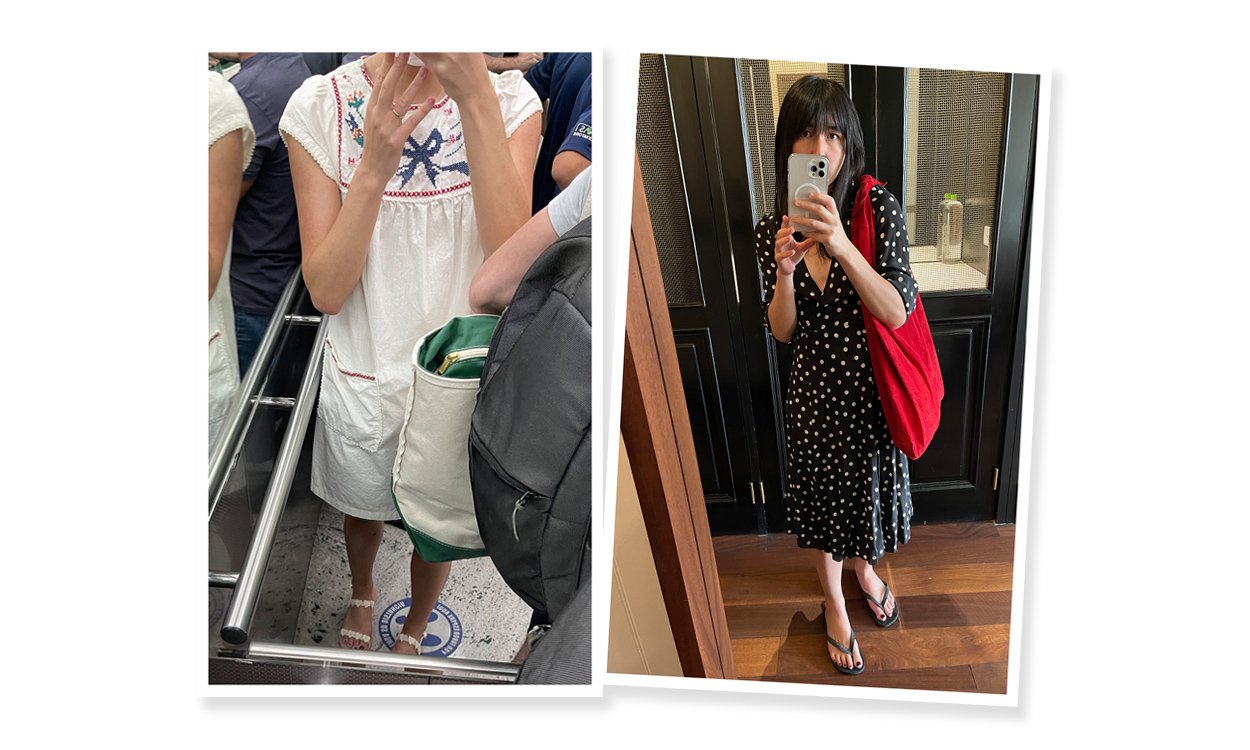 … and then changed into a Réalisation Par Violette dress (accidentally lost one of the buttons, so rolled the sleeves to hide it) and paired it with a red The Row Bindle bag & flip flops for drinks at a rooftop bar (Casa Casco) with my husband before going back to get room service.
Tuesday: Day 2 of our staycation at the American Trade Hotel, I'm wearing a Dôen dress during our Casco Viejo exploration… ok, "explore" is a stretch, since we live here and have been here many times.
Initially we wanted to go to the Biomuseo (I haven't been since, like, 2016 and my husband has never been), but it's only open Friday to Sunday. Instead, we went to the Museo del Canal then got pre-dinner drinks at Tantalo (and I realised I've never been there in daylight).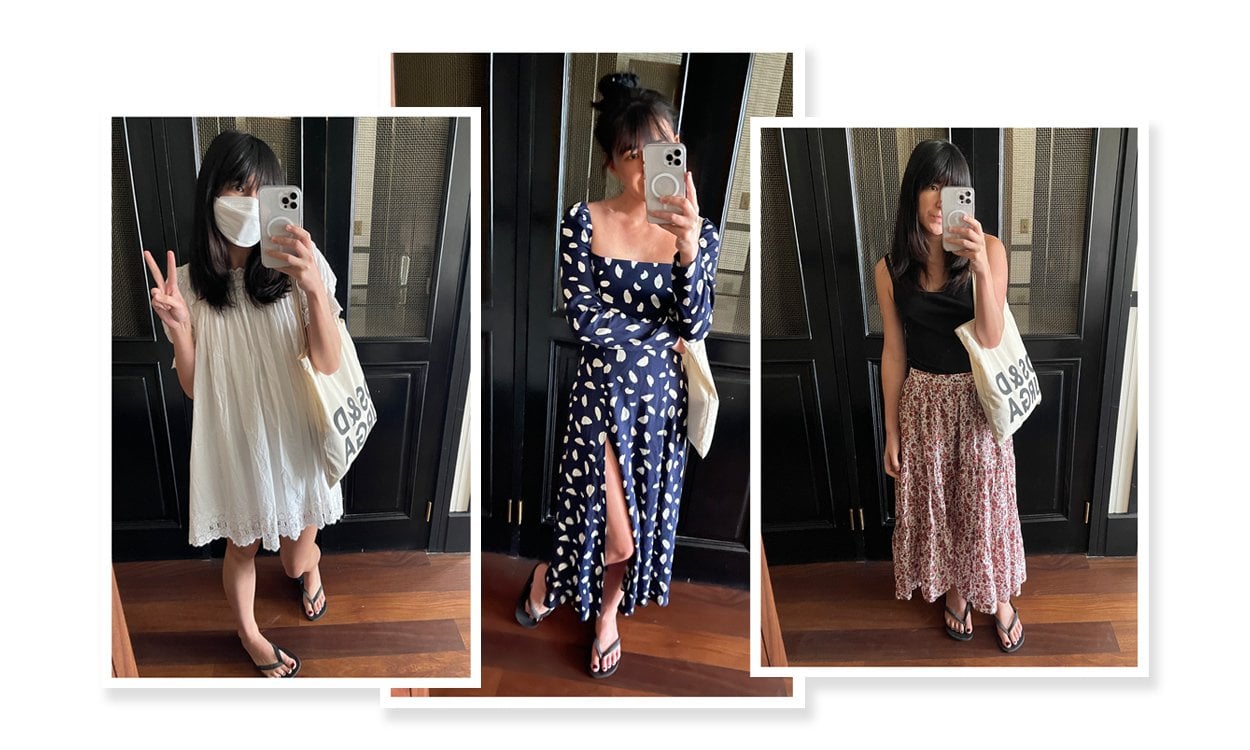 For dinner, I changed into my Reformation Sigmund dress (surprisingly I wasn't too hot in it given the temperature) and we went to Madre for dinner. Highly enjoyed our meal and also loved trying somewhere new — it's been years and years since I've been to a new-to-me restaurant in Panamá.
Wednesday: Going home in an easy-peasy skirt/tank top combo (Xirena skirt and super old J. Crew tank top).
---
Do you do staycations in your city too?