When it comes to Reformation's clothes, I just can't quit them.
Since 2012, I've always come crawling back hoping that they'll magically fit & flatter me.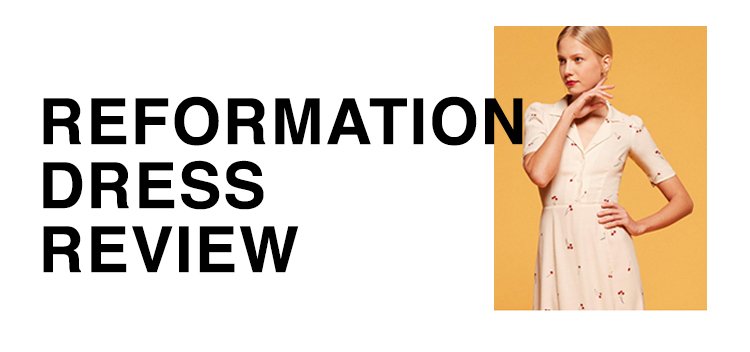 In 2014 I "needed" a black dress for a trip to Paris. I headed straight to the Ref. All of them were a bit too short and made my legs look a bit too big.
In 2016 I "needed" new white t-shirts. I headed straight to the Ref. All of them were a bit too short (no, seriously, they were) and made my torso look a bit too big.

Today I "needed" a cherry print sundress. I headed straight to eBay (with a pit stop at The Real Real) for a Ref dress. This time, the dress is, well… Let's just go through it in my Reformation dress review.
---
REFORMATION DRESS SIZING
I'm 5'5.75, weigh 115-117 lbs.
My other sizes run below:
-US 2, in HVN
-UK 8, in ALEXACHUNG
-FR 34-36, in Isabel Marant or Rouje
My Reformation Abigail dress is a US size 2.
The US 2 is basically perfect. I could potentially size down to a 0, but a size 4 would be too big. It's a pinch loose at the waist, but any tighter would likely be too tight.
… all that to say, Reformation dresses run true to US sizing — not big or not small.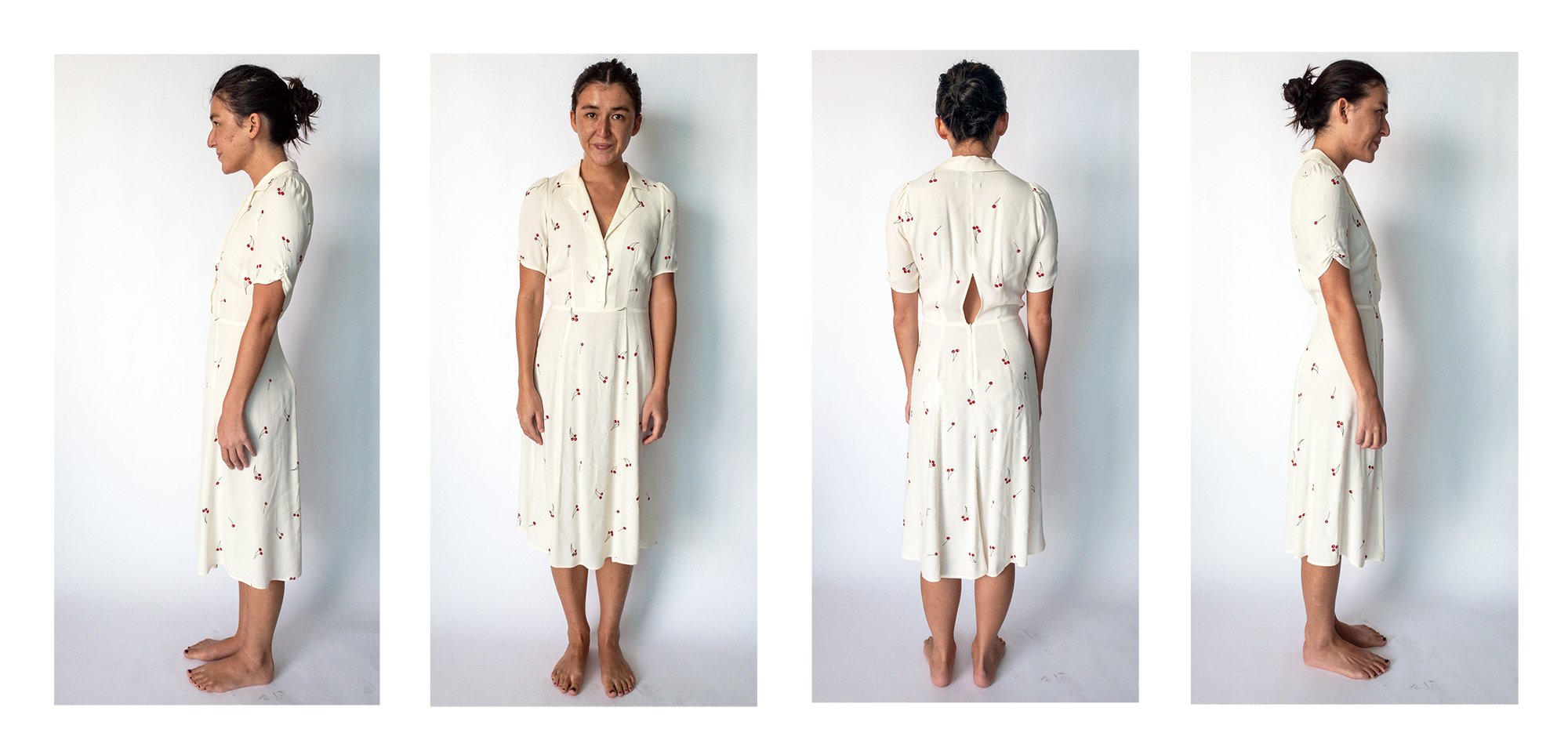 ---
Reformation Sigmund Dress Sizing
For Reformation's Sigmund dress, in Splatter, I took a size US 2.
This dress fits perfectly in a US 2, and it exceeded my expectations (despite the loose threads and a run in the bodice).
The length ends right above your ankle bones if you're around 5'5".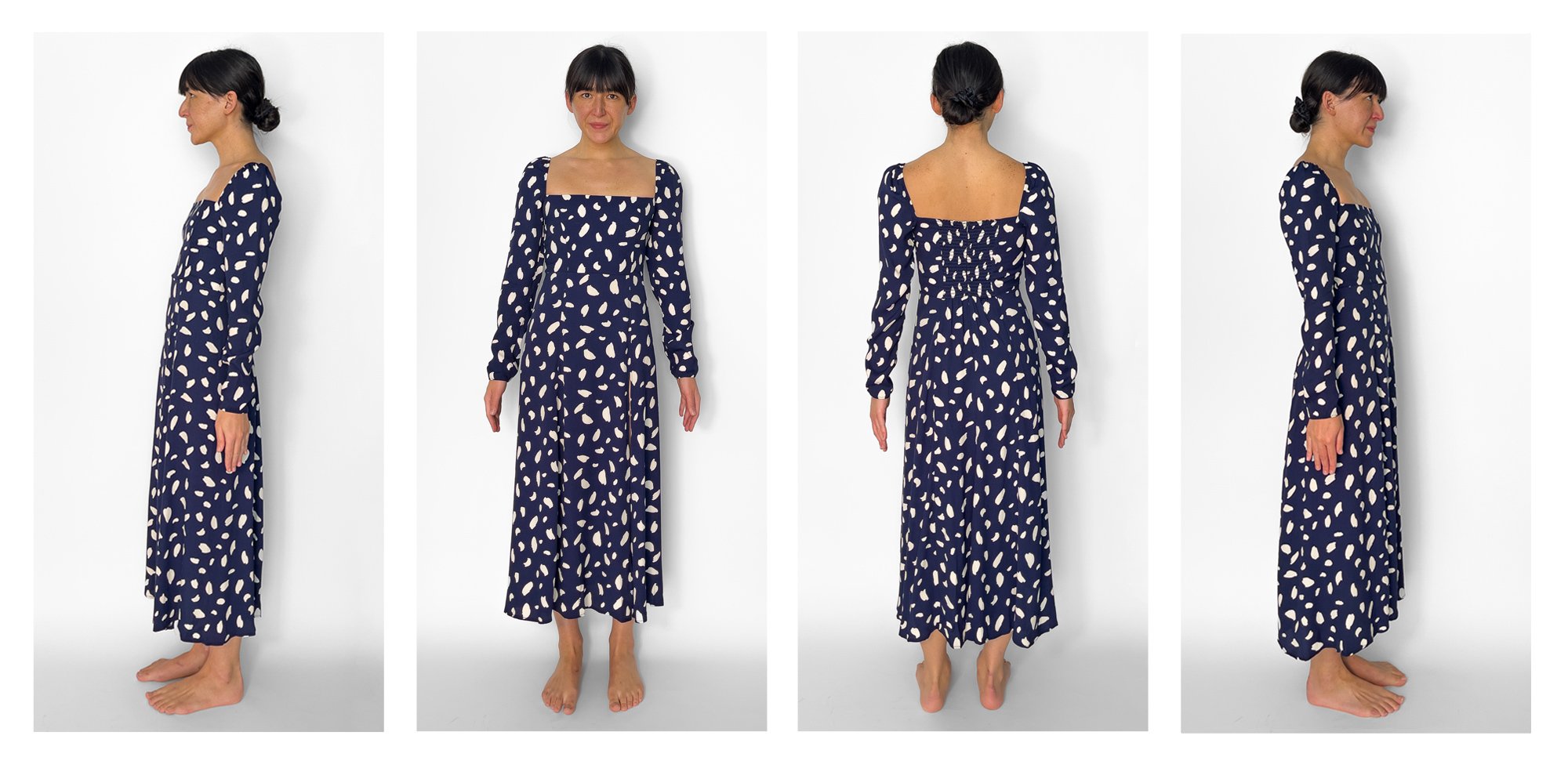 The Sigmund dress' stretchy ruched back gives you space to breathe.
… while the slit gives the dress movement and freedom to walk as fast or slow as you want.
---
XS-XL Reformation Sizing Details
While some of my Réalisation Par dresses are an XS, I've never thought of myself as an XS… after all, my Rag & Bone t-shirts are a size small.
Like their numerical sizing, Ref's XS to XL sizes also run true to size (when you take their size guide with a grain of salt).
For Reformation dresses that are XS to XL sizes, I take a size small.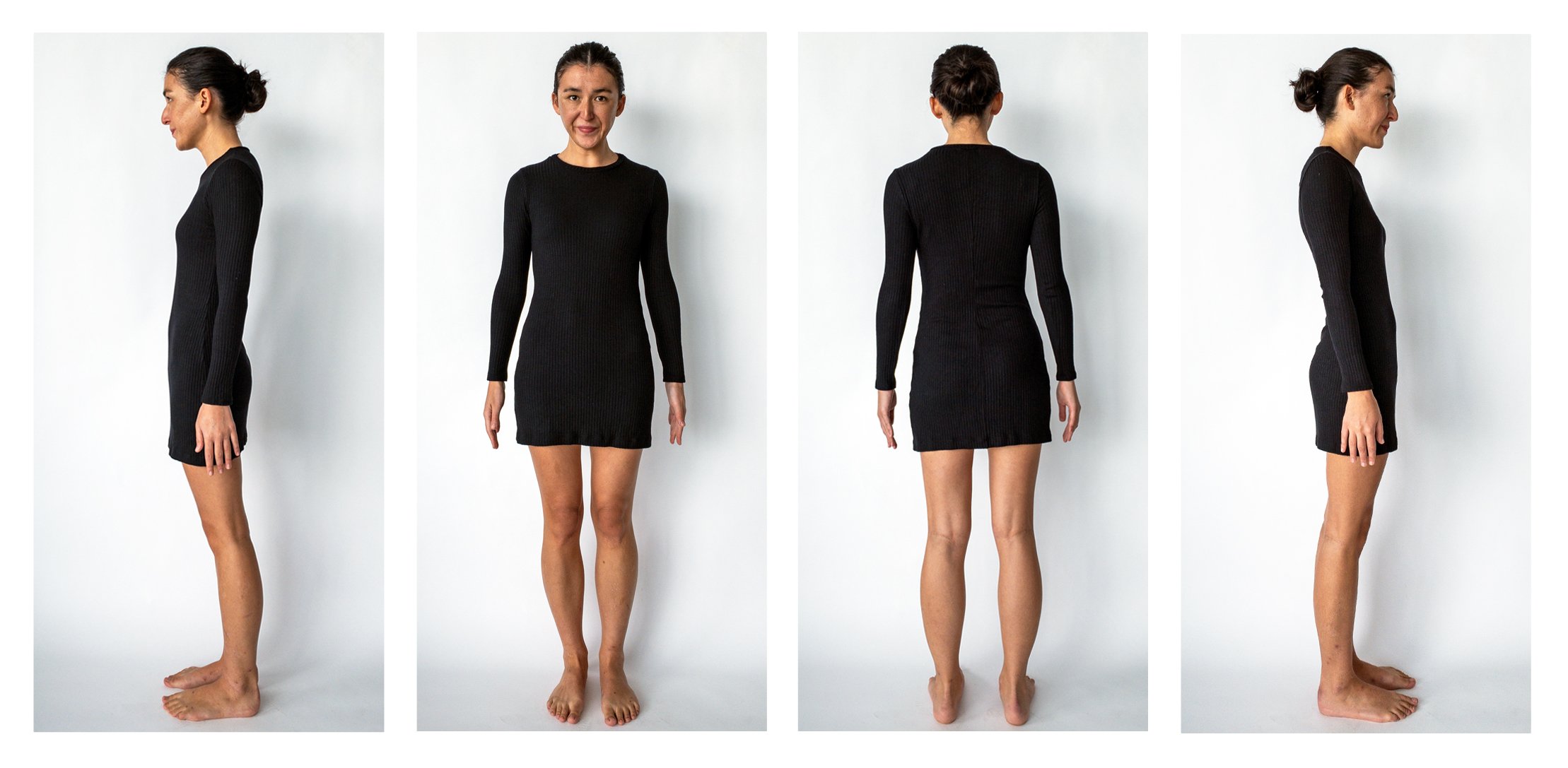 This dress, the Jeanne, is 95% Tencel & 5% spandex.
According to their size chart for XS to XL dresses, I should have taken a size XS… but I'm a realist and thought an XS likely would have been too tight across my shoulders.
It's quite form fitting and a size small works well for me — not too small and not too big.
While it's a knit and not a dress, my Reformation Tille Cardi & Tank set is also a size small and fits perfectly.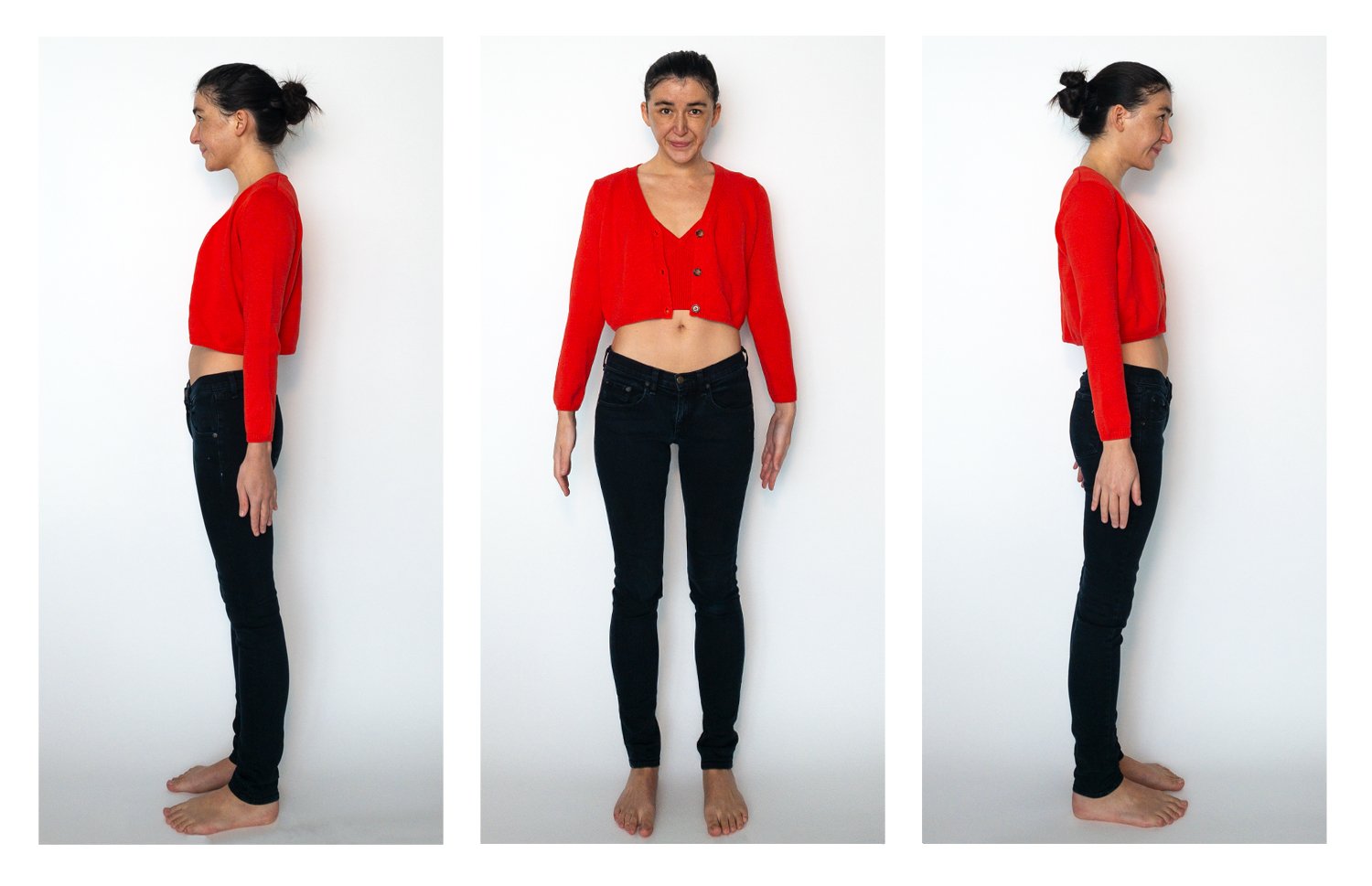 Reformation Marlowe Dress Mini Review
For Reformation's Marlowe dress (mine is in Cherry), I also take a size small.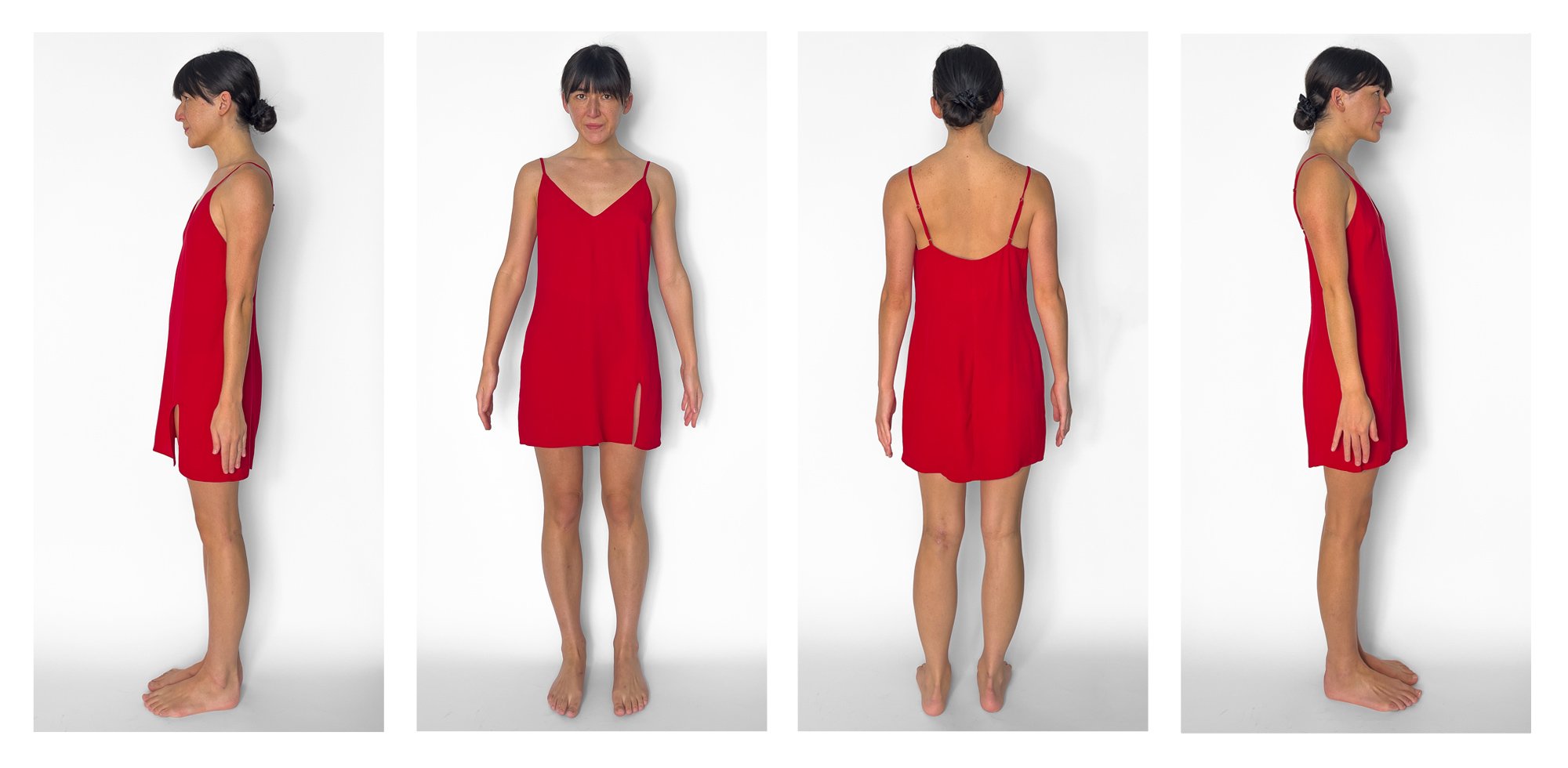 While my other Ref dresses are a size small, the Marlowe feels and looks kind of big and unflattering in a size small.
… the straps are adjustable, but even when they're adjusted, the body still (obviously) looks and feels big.
Then there's Reformation's Winslow dress…
Reformation Winslow Dress Mini Review
In my Reformation Winslow dress, in Champagne, I took a size Small.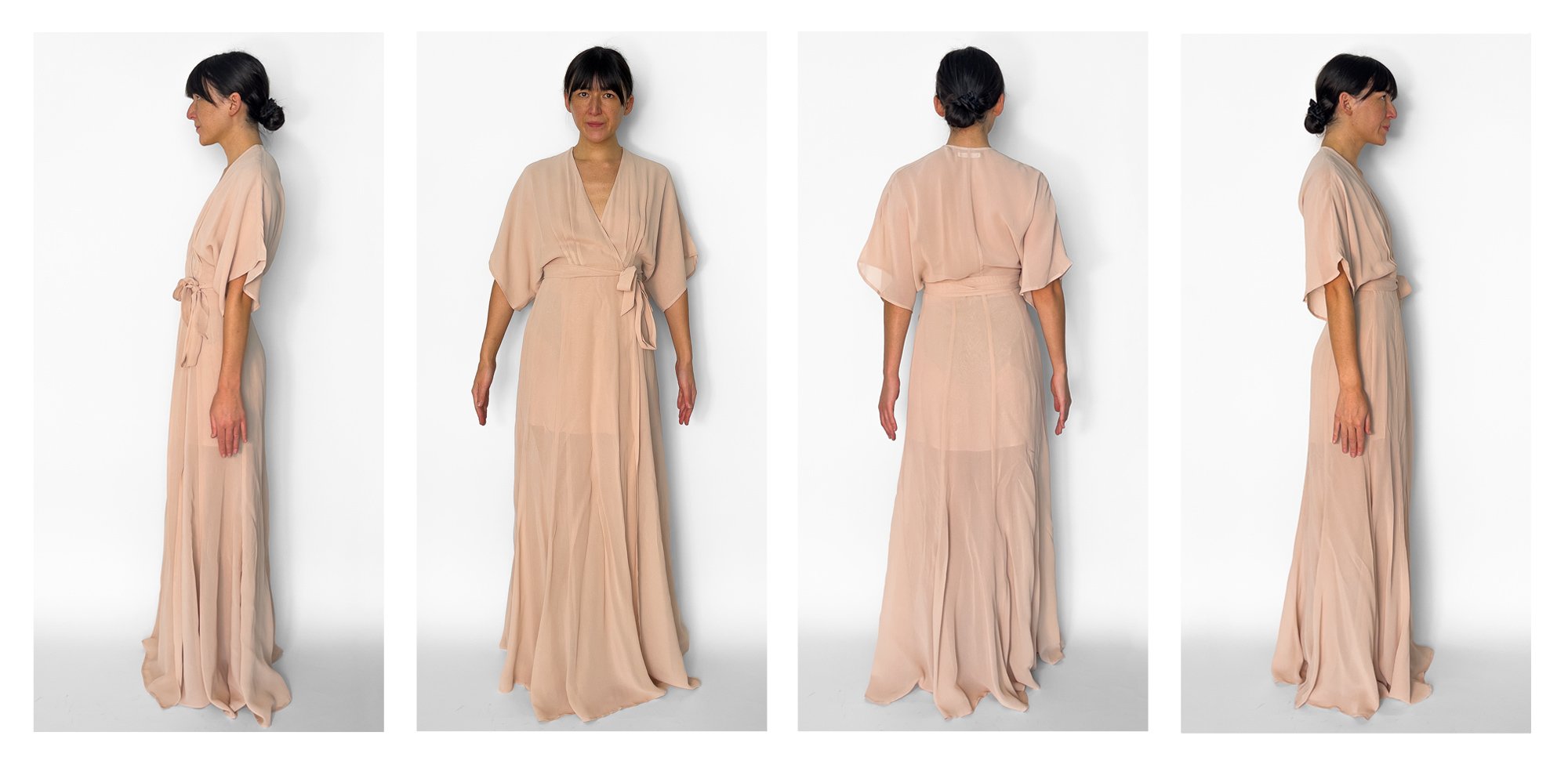 I did not think the Winslow would actually be bra friendly, but it is.
This dress takes about a half-hour to fully steam, but it is a beautiful, cascading, and long kimono-esque dress that would be perfect for any wedding you go to.
---
How I Chose My Reformation Size
1- Reformation's own dress size guide: This was for all intents and purposes, useless. I used this as the vaguest possible starting point. Judging by their size guide, I should have been a size 4 instead of a size 2. I wasn't sure about this because I do fit (albeit, barely) into my sister's XS and size 0 Ref clothes. So I continued researching…
2- Net-A-Porter's models' size: Reformation is carried on Net-A-Porter. Since I'm normally the same-ish size as Net-A-Porter's models, I checked to see what size they were wearing in Ref dresses (under "Size & Fit Information").
3- My own history: I found a DVF dress in my closet from 2007 that is a US 2 and two Rag & Bone dresses that are a size US 2. Considering that some of these dresses are structured and fit perfectly with a pinch of space, I decided to go with a US 2.
Reformation offers free international shipping and returns.
In some cases duties & taxes are also built into their international prices…

Note: You can find my Reformation jeans sizing review here.
… and Ref cashmere write up here.
… also, Nordstrom and Nordstrom Rack carries a big selection of Reformation clothes.
Their Ref pieces go on sale sooner than on Reformation.com.
… and even if you're in the UK or Europe, you can still get Reformation easily via Browns, Net-A-Porter or Selfridges.
… basically, you can scoop up Ref pieces from a whole lot of retailers now!
---
YOU MIGHT ALSO BE INTERESTED IN…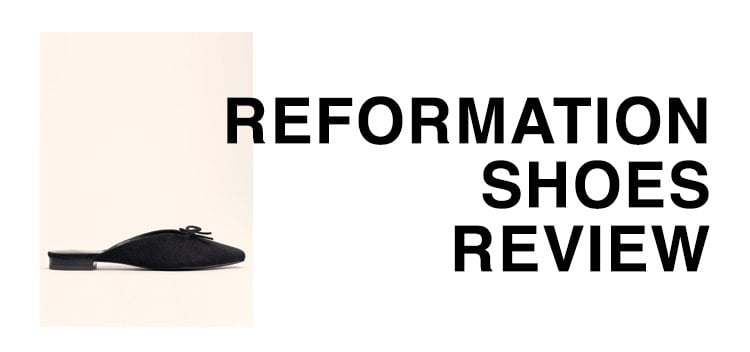 ---
Reformation DRESS QUALITY
Is it just in my head or are semi-synthetic/synthetic materials less quality?
My Reformation dress is 53% Viscose, 47% Rayon and has a crepe-like feel. My 100% silk crepe dresses feel a lot better and hold up well over time.
After wearing this dress out for a few days, my main problems is…
The Material
Viscose & rayon have a bad habit of slightly fraying/creating loose fluffs and generally not holding up over time.
My dress now has a little bit of floofage going on and light fraying at the inside seam.
Nothing massive, but I can't imagine it'll age well. I appreciate that the Ref acknowledges that there are issues with viscose and it isn't their "forever fabric."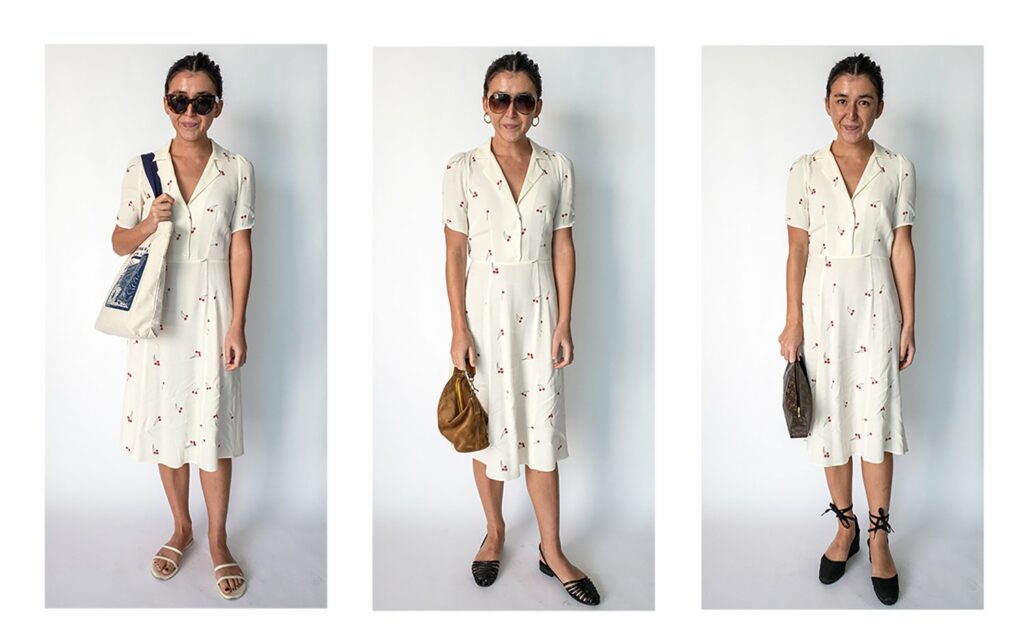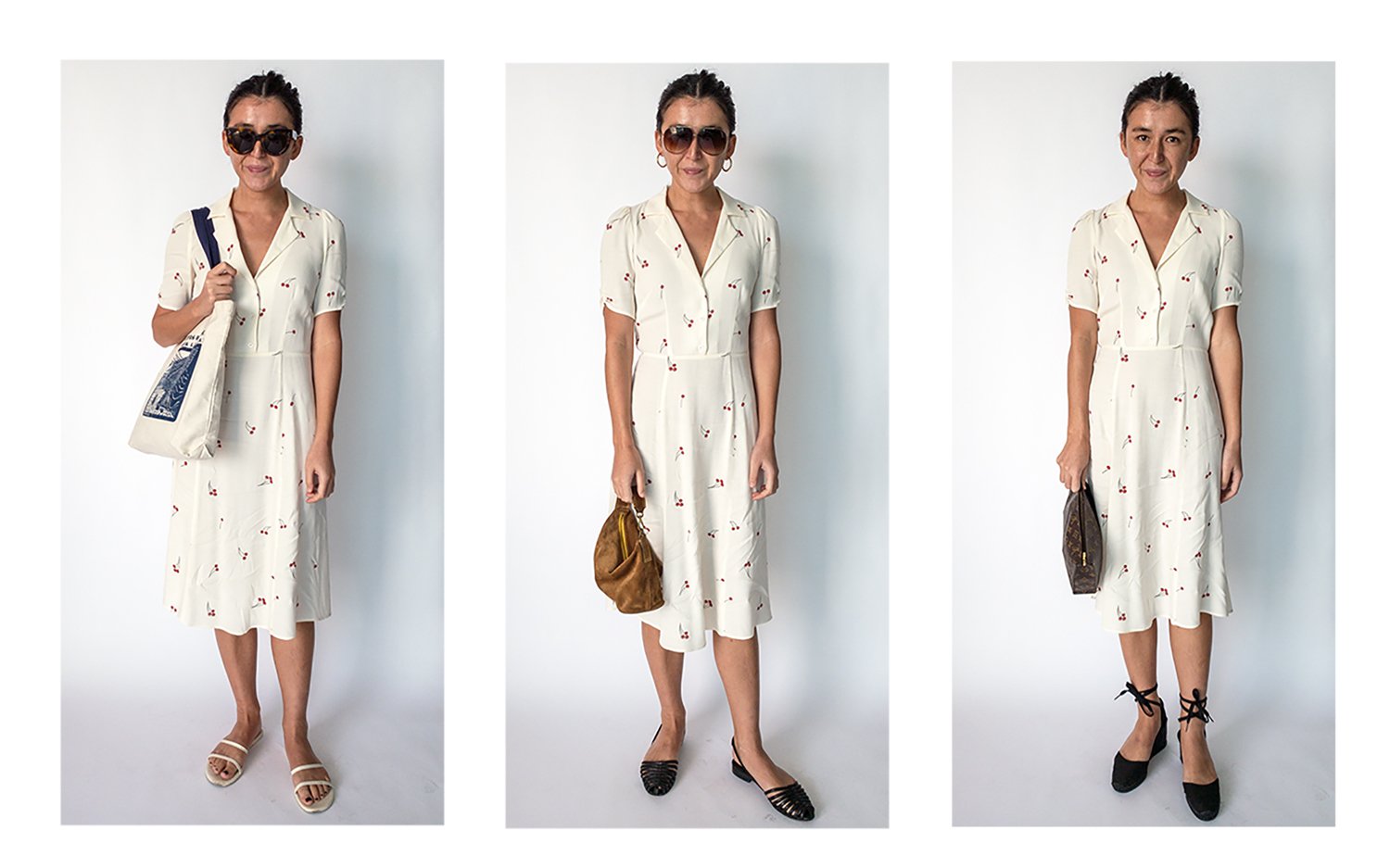 How I style my Reformation dress Left to Right: Celine Caty sunglasses with a tote from Big Sur and TKEES Gemma Sandals, Dita Condor sunglasses with Jennifer Fisher x Goop hoops and a Miu Miu bag and Opening Ceremony mules, Louis Vuitton pouch and Castañer espadrilles.
---
Are Reformation Dresses Worth It?
These dresses are more expensive than other fast-fashion dresses. And yet, they feel almost exactly the same physically. Mentally though, Reformation's clothes make you feel a whole lot better.
Fashion is one of the top most polluting industries.
Where a fast-fashion brand and the Ref differ is that the Reformation is committed to reducing their carbon footprint. This is what accounts for the price difference.
The amount of waste that comes from fast-fashion is absolutely horrifying.
The amount of waste that Reformation saves is absolutely fantastic.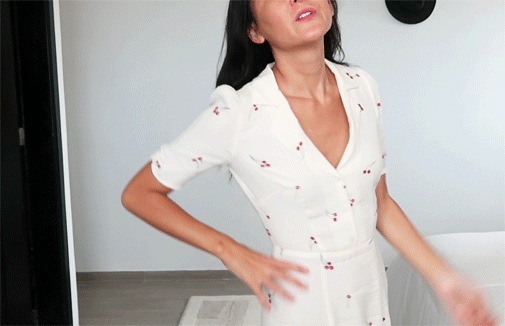 When you consider Reformation's sustainability and factory practices, their higher prices for viscose become easier to understand.
… but, it's still confusing for a conscious shopper. "Do I sacrifice the feel & quality of a garment (and my paycheque) to help the planet?"
While I don't know who to believe when it comes to what materials we should buy… I do know that we can minimize our fashion carbon footprint by trying to buy clothes secondhand… We can also save a lot of money this way too.
Not sure where to start? The Real Real has an amazing selection… and you can save $25 on your first order.
---
YOU MIGHT ALSO BE INTERESTED IN…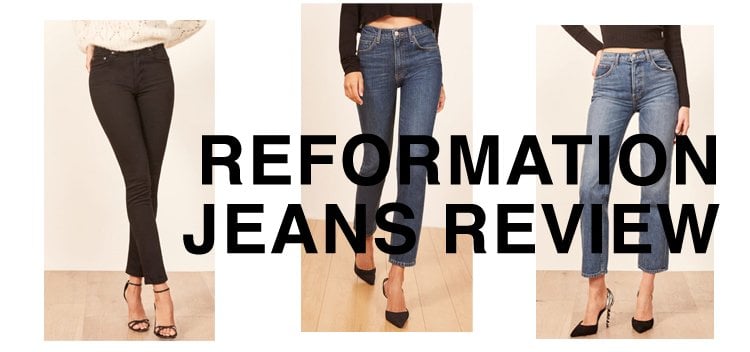 ---
PROS & CONS
Pros
-More environmentally friendly than other brands
–Secondhand friendly: I bought my Abigail dress on eBay. It retailed for $218 USD, and I purchased it for $125 USD.
–Excellent Customer Service: This dress was secondhand, but I bought a bunch of jeans from the Ref directly and their customer service & returns process couldn't have been dreamier.
Cons
–Material: Like I said before and in my Rouje dress review, I struggle a lot with viscose.
–Dry Clean Only: Why does a green company make items that are dry clean only? Am I the only person that doesn't have access to an eco-friendly dry cleaner?
–Cutout: Not all of Reformation's dresses have dodgy cutouts, but a lot of them do. I'm someone who keeps & wears her clothes for years & years and I worry that cutouts make a dress less timeless…
---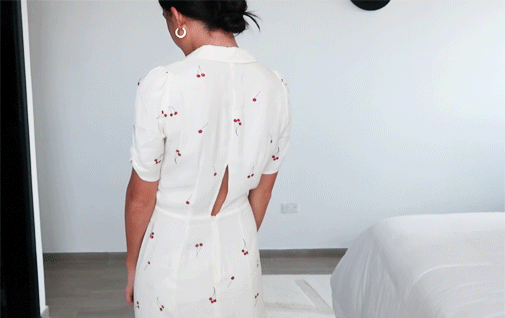 Was this Reformation dress worth it? Maybe not full price, but if you can get it on sale, like at Nordstrom, it definitely is.
If the style is timeless, and you love it, it's worth it… but keep in mind that although the Ref is more environmentally friendly, it does not mean that their dresses are forever quality.
Reformation clothes are available on their website or in their brick & mortar stores.
However, consider going the extra step to help the environment and buy secondhand from eBay, Poshmark, or The Real Real (where you can get $25 USD off your first purchase). ♻️♻️♻️
Note: These are affiliate links which costs you nothing… but means the world to me & newinspired. When you use these links, the money newinspired earns gets reinvested in blog content. Absolutely nothing on newinspired is "gifted," I purchase each item with my own money. Affiliate commissions are used to purchase new items to honestly & thoroughly review. If you find this review helpful, consider using them to help newinspired continue.
---
YOU MIGHT ALSO LIKE…