For the longest time I've held out on buying Ancient Greek Sandals.
Truth be told, it's because I'm brand loyal to K. Jacques.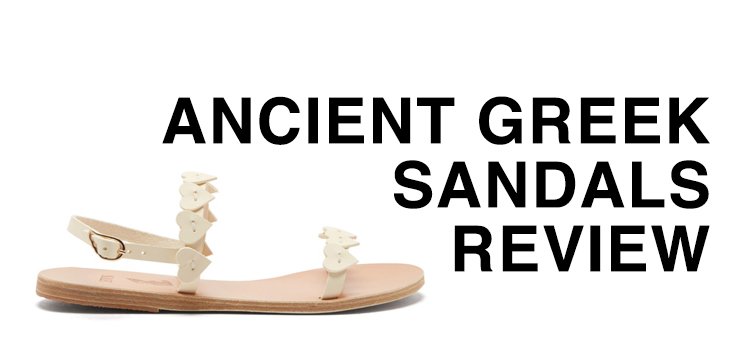 … and I didn't need another pair of leather sandals that look like my favourite French pairs.
Then Ancient Greek Sandals did a collaboration with HVN.

… and if you follow me on Instagram, you know that I am a through and through sucker for HVN's adorable yet sophisticated looks.
So, I bought a pair — here's the lowdown on Ancient Greek Sandals…
Ancient Greek Sandal SIZING
For comparison, my other shoe sizes run:
-Adidas Stan Smiths, US 8
–Chanel Shoes, FR 39
–Christian Louboutin, IT/EU 39.5
–Golden Goose, IT/EU 39
–Hermès, FR 39
–Isabel Marant, FR 39-40
-Nikes, US 8.5
–Repetto, FR 39.5
My Ancient Greek Clio x HVN sandals are a size IT/EU 40.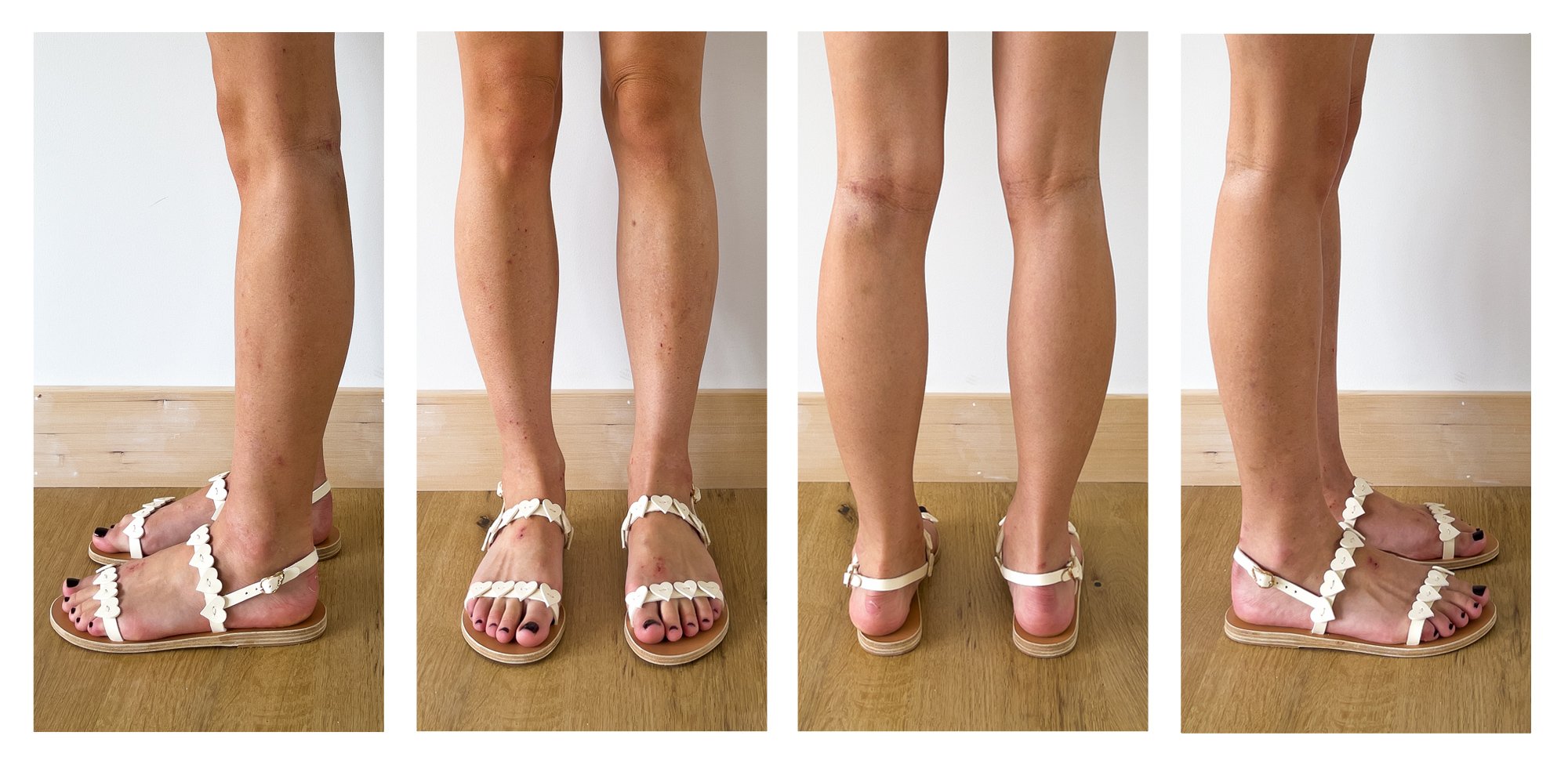 Ancient Greek Sandals run small and are only available in full sizes.
In an IT/EU 40 (a size up from my FR 39 K. Jacques sandals), these sandals fit perfectly.
The back strap is adjustable — so even if they feel a little big, your foot is secure.
They don't pinch or rub any part of your foot the wrong way.
---
IMPRESSIONS
I'm disappointed.
Disappointed that K. Jacques didn't team up with HVN instead of Ancient Greek Sandals.
Mostly because these sandals are SO adorable… and they're comfortable.
A string of white leather hearts trim the straps.
… and the box is laden with classic HVN motifs.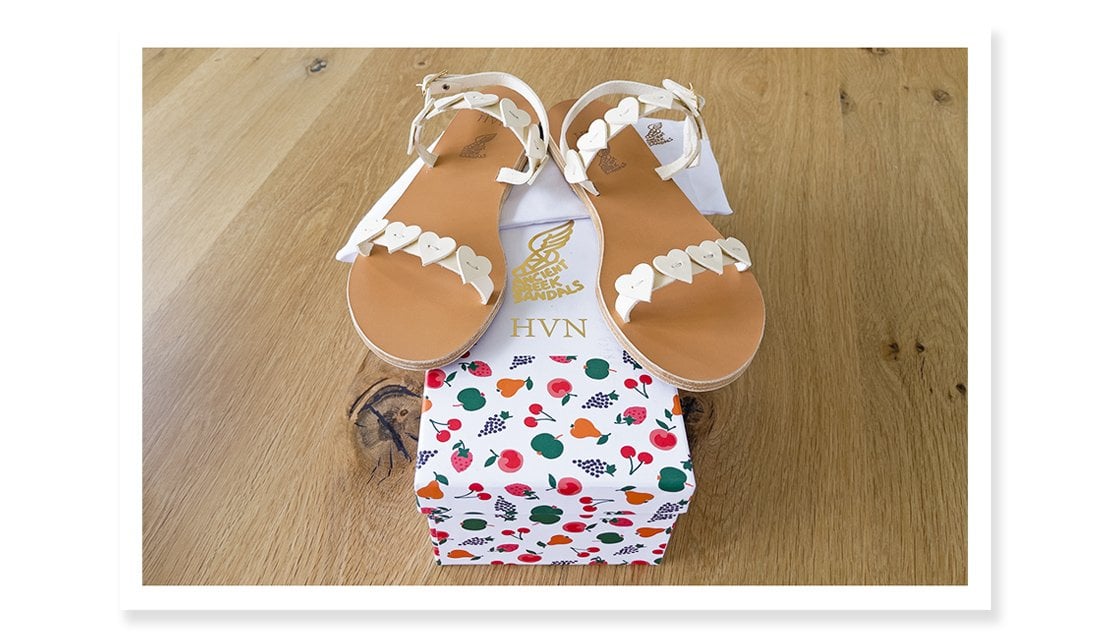 Meanwhile the sandals, like all Ancient Greek Sandals, have a Greek God inspired wing for the closure.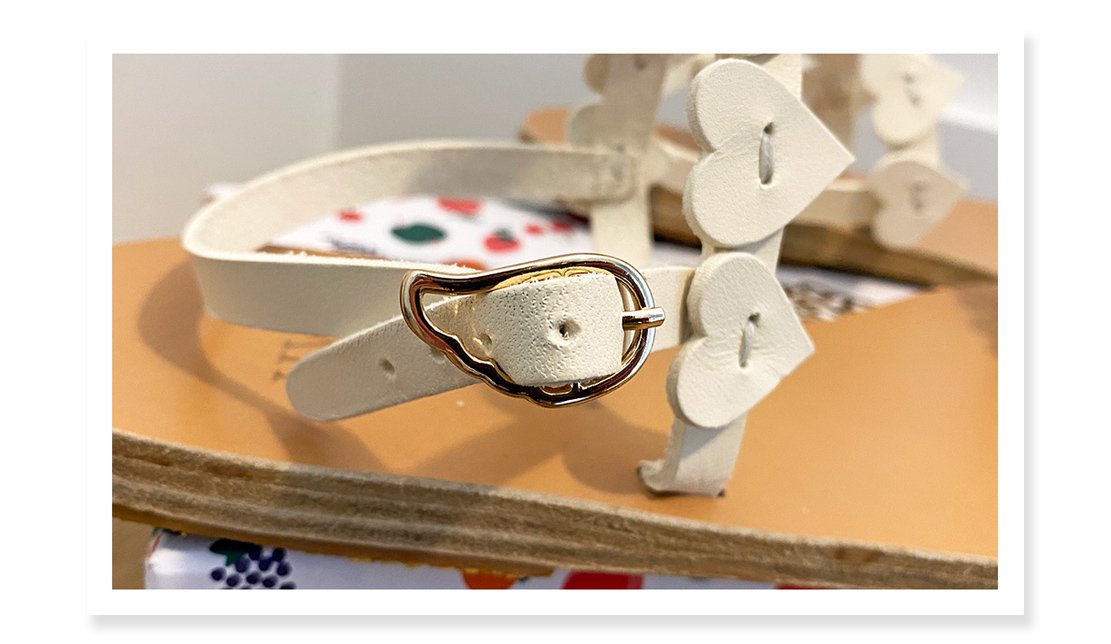 Simply put, these Ancient Greek's Clio sandals are irresistible, especially with Harley Viera-Newton's charming touch.
View this post on Instagram
---
PROS & CONS
Pros
–Dust bag: Love when brands have the foresight to offer you a dust bag… it just makes traveling with shoes so much easier/cleaner.
–Leather foot bed: This means that over time these sandals will mould to your feet.
–Attention to detail: The box, the hearts, the little Greek God winged closure, no detail was left out.
Cons
None
---
This summer I've learned to be open to change.
From renovating our home in Montana and changing & compromising on everything from fixtures to furniture.
… and it also extends to being open to try new-to-you sandal brands.
Your heart is big enough to love more than one brand and Ancient Greek Sandals have found a spot in mine.
Ancient Greek Sandals are available from MatchesFashion, Net-a-Porter, Revolve, and Shopbop, amongst many other retailers.
Note: newinspired uses affiliate links which costs you nothing… but means a lot to me. When you use these links, the money newinspired earns gets reinvested in blog content. Absolutely nothing on newinspired is "gifted" or sponsored, I purchase each item with my own money. Affiliate commissions are used to purchase new items to honestly & thoroughly review. If you found this review helpful, consider using them to support newinspired.
---
You might also be interested in…