There are around 10 different kinds of weddings.
That means that in 1 summer wedding season, you need 10 different dresses.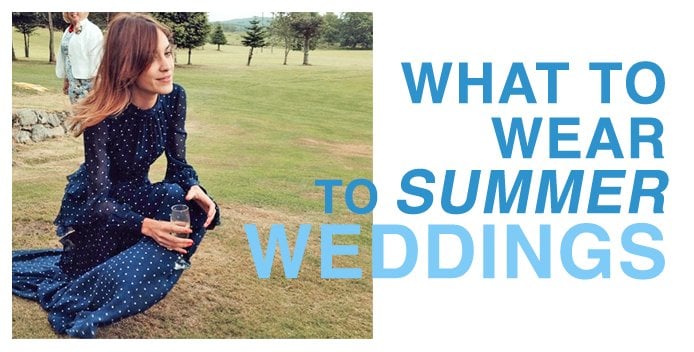 … but ain't nobody got time for that.
Enter: The polka dot dress.

What to wear as a wedding guest can be difficult, but it doesn't have to be.
The ideal summer wedding guest attire (for women) is…
–A Dress: The easiest garment to adapt to different weddings. In the summer it's especially great to keep your body temperature down.
–100% Silk: This natural fibre is ideal. It lends some extra polish to a black tie wedding, but can also be easily worn to beach nuptials. It also adds an extra swish on the dance floor.
–Polka Dotted: You want a print that stands out, but can also blend in. Leopard print is too extra for a wedding. Stripes are too casual. Florals are too "one outfit"-esque… but polka dots are perfect. Polka dots are neutral enough to create totally new outfits with, but strong enough to stand out in a sea of neutrals.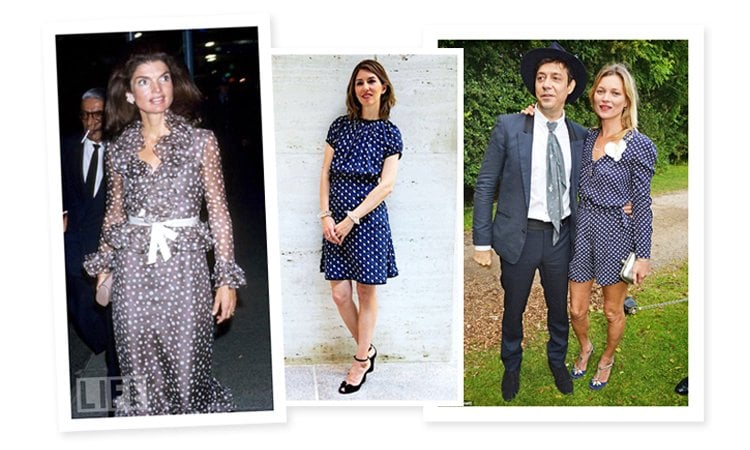 Once you have your ideal dress, how you wear your dress is where the fun starts.
So pull out your invites and let's break down how to wear one dress to 10 different types of weddings this summer…
Black Tie Optional Summer Wedding Outfit
Black tie weddings are super fancy. Men should be in tuxedos which means that the women's outfit should compliment that. Basically you should look very fancy and very polished.
Bag: Clutch or small bag.
Shoes: Heels
Key Vibe: Vanity Fair Oscars party.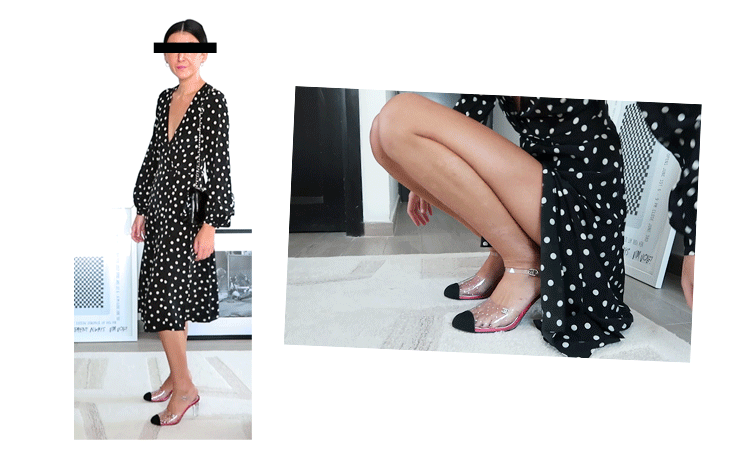 Formal Summer Wedding Outfit
Less formal than a black tie optional wedding, but still dressy. Men don't have to wear tuxes necessarily (although they could work), which means that women don't necessarily have to wear a long dress/gown anymore. Still though, you will want to err on the side of formal, while letting your personality shine through.
Bag: Clutch or small bag
Shoes: Heels
Key Vibe: Carolyn Bessette-Kennedy at most events.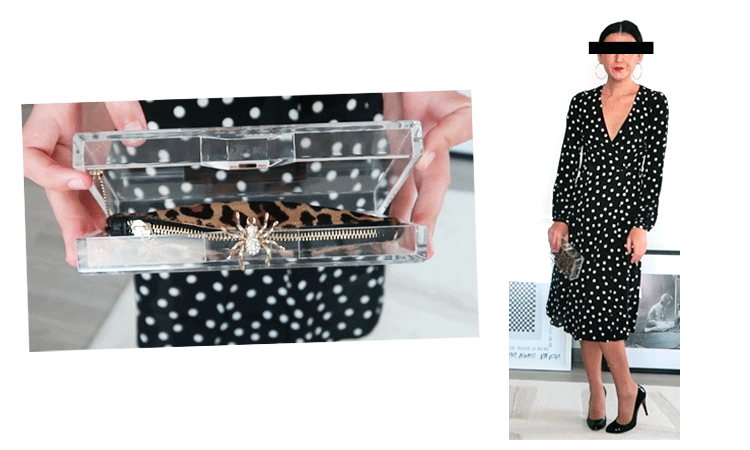 Cocktail Attire Summer Wedding Outfit
Here's where we start to get more casual. Men don't have to wear tuxes, but you still have to look pulled together and polished.
Bag: Clutch or small bag
Shoes: Still heels
Key Vibe: Top of the Standard after 8pm.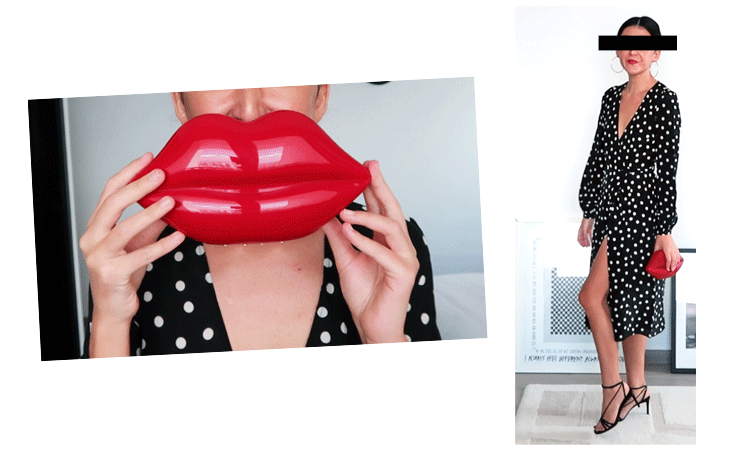 Semi-Formal or Dressy Casual Summer Wedding Outfit
Dress classily, but you can let your hair down and go a pinch more casual here. You'll still want to look classy/a bit fancy, but you don't have to go all out. Dress "smart."
Bag: Small bag or medium bag.
Shoes: Low heels, heels, or even nice flats.
Key Vibe: In La La Land there's that scene where Emma Stone goes to the Planetarium with Ryan Gosling. Something like that. Pulled together, but not as fancy as a formal wedding, but still cute and formal.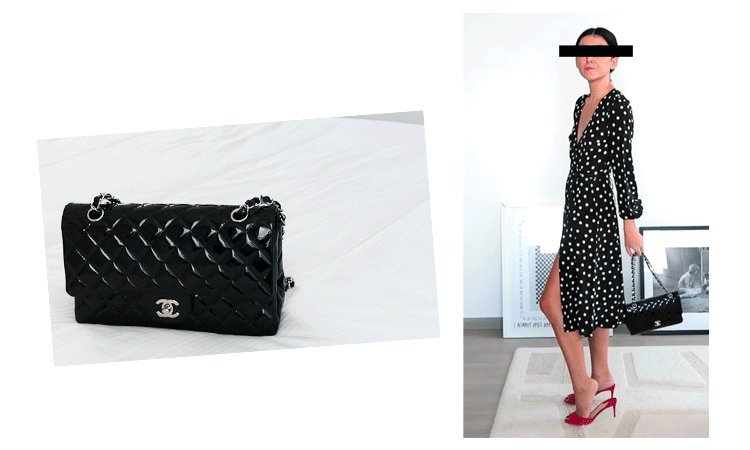 Casual Beach & Formal Beach Summer Wedding Outfits
Bag: Clutch, small bag, or medium bag.
Shoes: Nice sandals or espadrilles, a shoe that won't get clogged with sand.
Key Vibe: Nobu in Malibu dinner for a formal wedding or Navy Beach in Montauk for casual.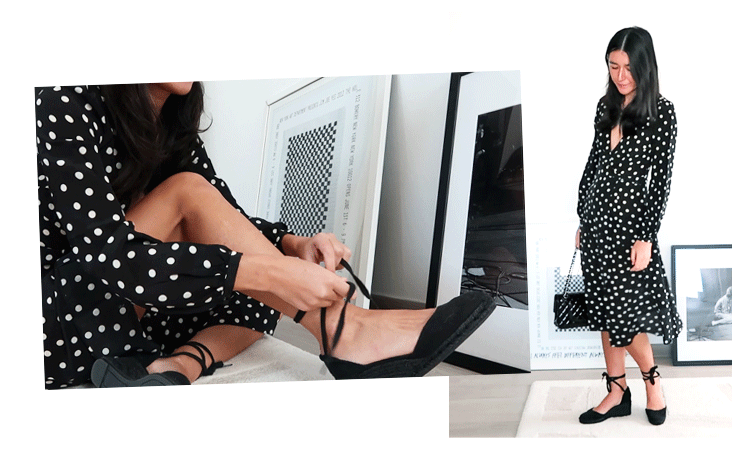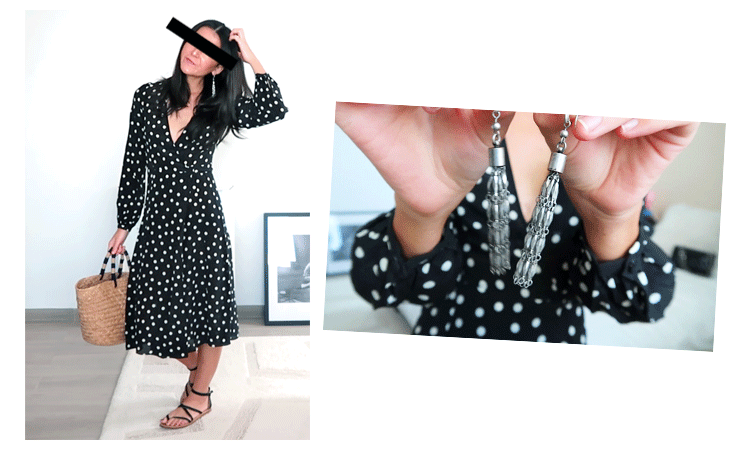 Outdoor/Garden/Farm Summer Wedding Outfit
Bag: Casual clutch, small bag, or medium bag
Shoes: Nice sandals, espadrilles, flats, or a block heel. For an outdoor summer wedding, you'll want a shoe that won't get stuck in the grass.
Key Vibe: Nicholas Sparks type of mood… Romantic and warm. Like The Notebook or that one with Miley Cyrus.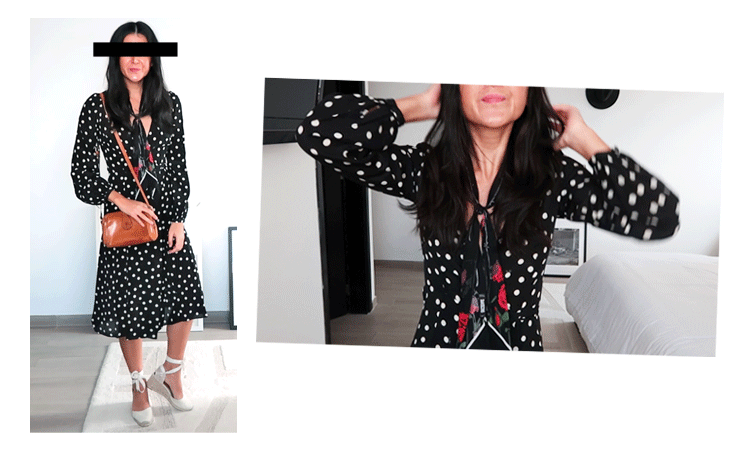 Casual/Daytime Summer Wedding Outfit
There's a balance for a casual wedding: if your dress is polished, your shoes can be (somewhat) unpolished. While it's casual, you'll still want to look somewhat pulled together.
Bag: Casual clutch, small bag, or medium bag
Shoes: Any shoe can really work
Key Vibe: Something along the lines of what you'd feel wear on a summer Friday at work… Only a pinch more cool and you.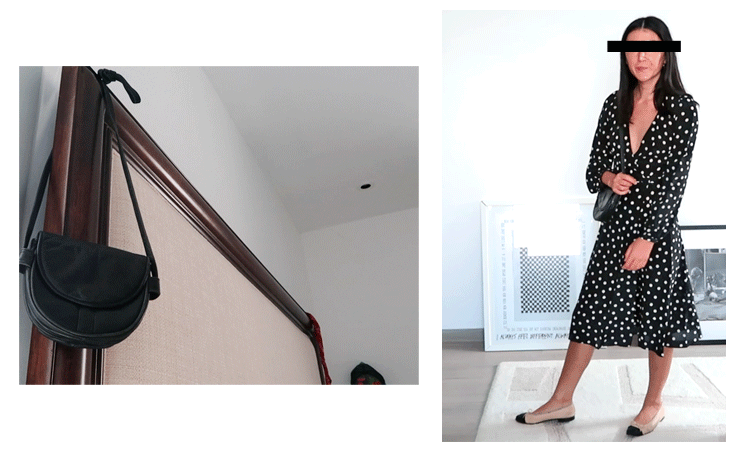 One dress can go the distance for 10 different weddings.
Just switch up your shoes, bag, and accessories and make sure your hair and makeup is polished for formal weddings…
… and there you go, no need to buy 10 different dresses this summer!
---
YOU MIGHT ALSO BE INTERESTED IN…