Are you team Phoebe or team Hedi?
I am team "I-See-Philostans'-points-but-still-like-Hedi-a-lot."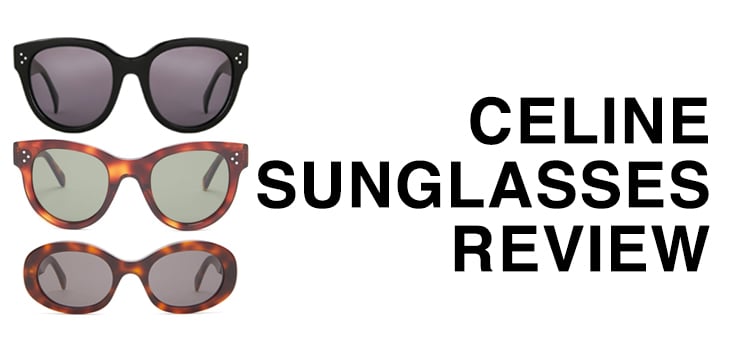 … but when it comes to Céline's Celine's sunglasses, it doesn't even matter.
While all three of my Celine sunglasses were purchased under Phoebe's tenure, Hedi continues to put out the Baby Audreys and some killer cat eye shades.
Since they haven't changed under Hedi's guidance, let's take a closer look at the Audrey, Baby Audrey, and Caty Celine sunglasses…
---
For the sake of this Celine sunglasses review, apparently I have a heart shaped face. I'm not convinced I do, but my mum says so, and she's always somehow right, so…
CELINE BABY AUDREY (SMALL) SUNGLASSES
Celine's Baby Audrey sunglasses are a slightly smaller version of the Audrey.
Since there's only a .5 CM height difference, the biggest difference between the Audrey and Baby Audrey is that the acetate is thicker around the lens.
There isn't as much to look through — so these are more low-key than the original Audreys.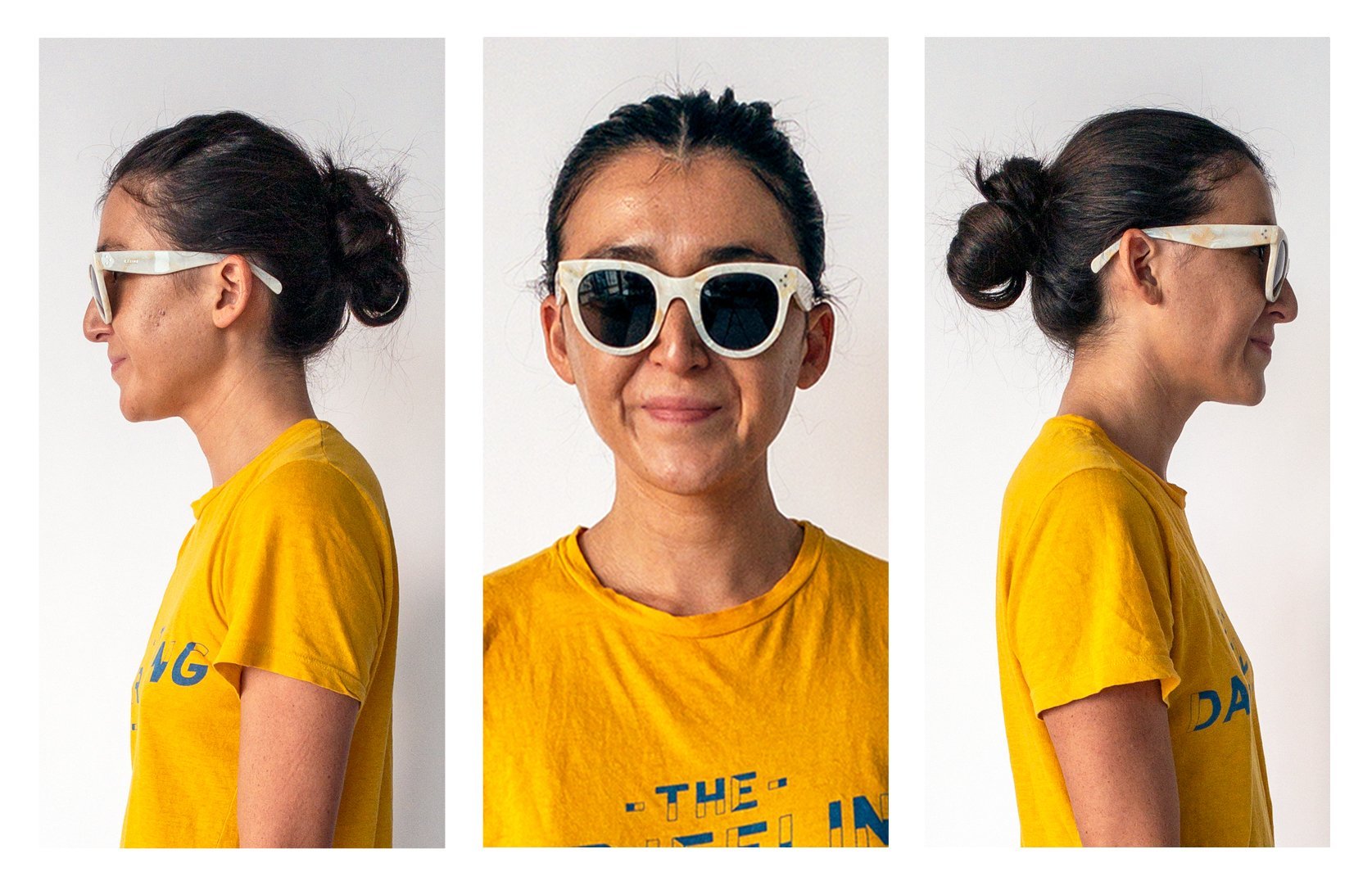 These are a more luxe and (for me) a more flattering version of Ray Ban's Wayfarers.
I love these white Baby Audreys when I'm in the Caribbean. A red bathing suit (like my Matteau one) set looks amazing with white sunglasses.
Measurements
Across: ~14.5 CM
Arm: ~16 CM
From the longest part to the top: ~5.5 CM
---
CELINE AUDREY SUNGLASSES
Celine's Audrey sunglasses were my first pair of their shades.
It was 2012, the peak of their popularity… and my sister got sucked in hard and bought them at Barneys. At around 6 CM vertically, they are the biggest pair of Celine sunglasses in my collection.
About a week later, she realised that, whoa, gigantic sunglasses don't suit everyone.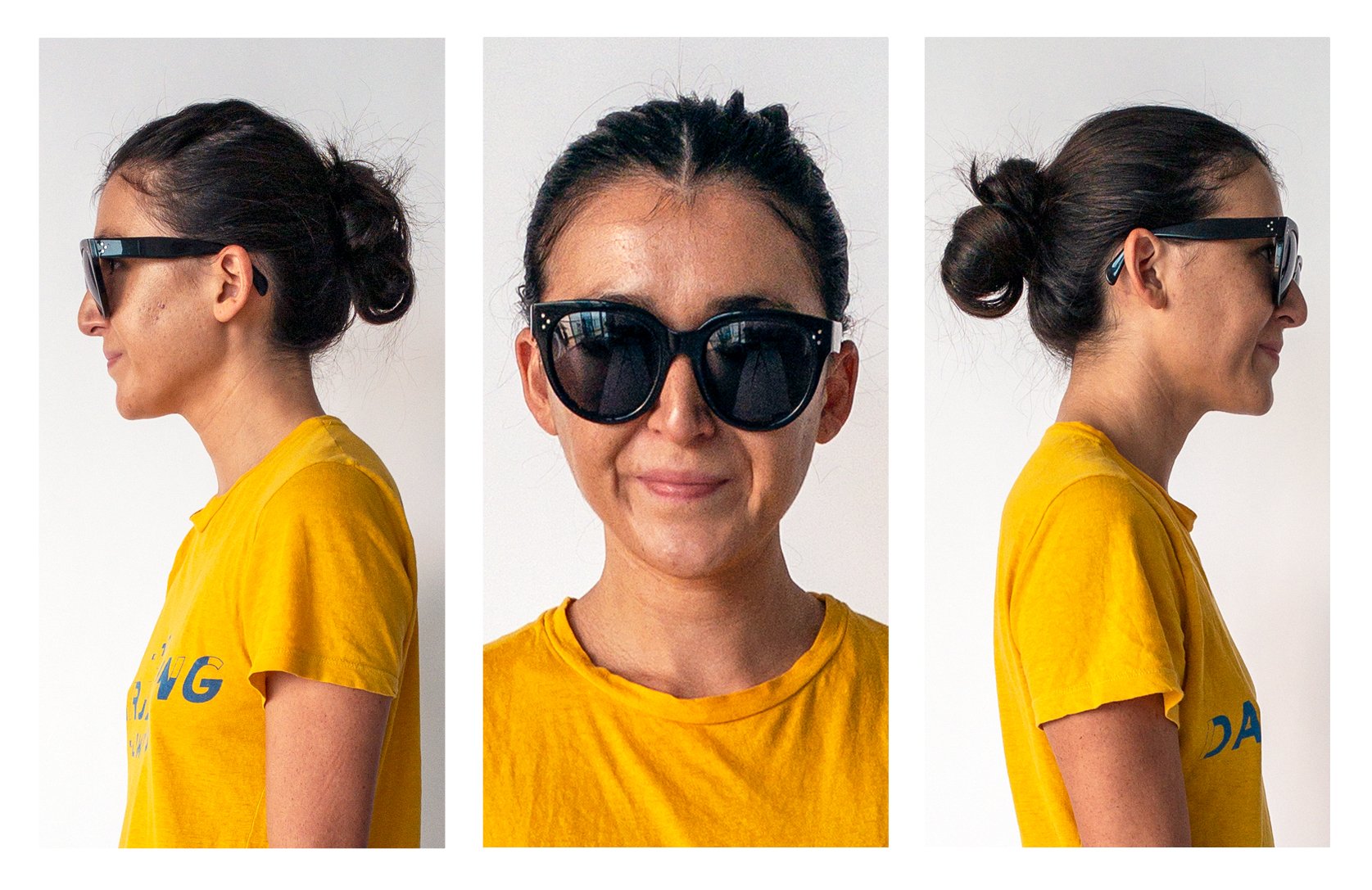 Luckily, I have a slightly bigger head, so, well, they ended up looking more regular sized on my melon.
While I don't wear these sunglasses as much as my Baby Audreys or Catys, they're still chic and good for days where your eye bags feel super heavy.
Measurements
Across: ~15.5 CM
Arm: ~15 CM
From the longest part to the top: ~6 CM
---
CELINE CATY SUNGLASSES
Out of all my Celine sunglasses, I love my tortoiseshell Caty sunglasses the most.
They're always somewhere at the bottom of my bag (as a result the arm is a little janky) and somehow always go with every outfit.
The shape is timeless, yet kind of 1950's, and the tortoiseshell adds a subtle flair.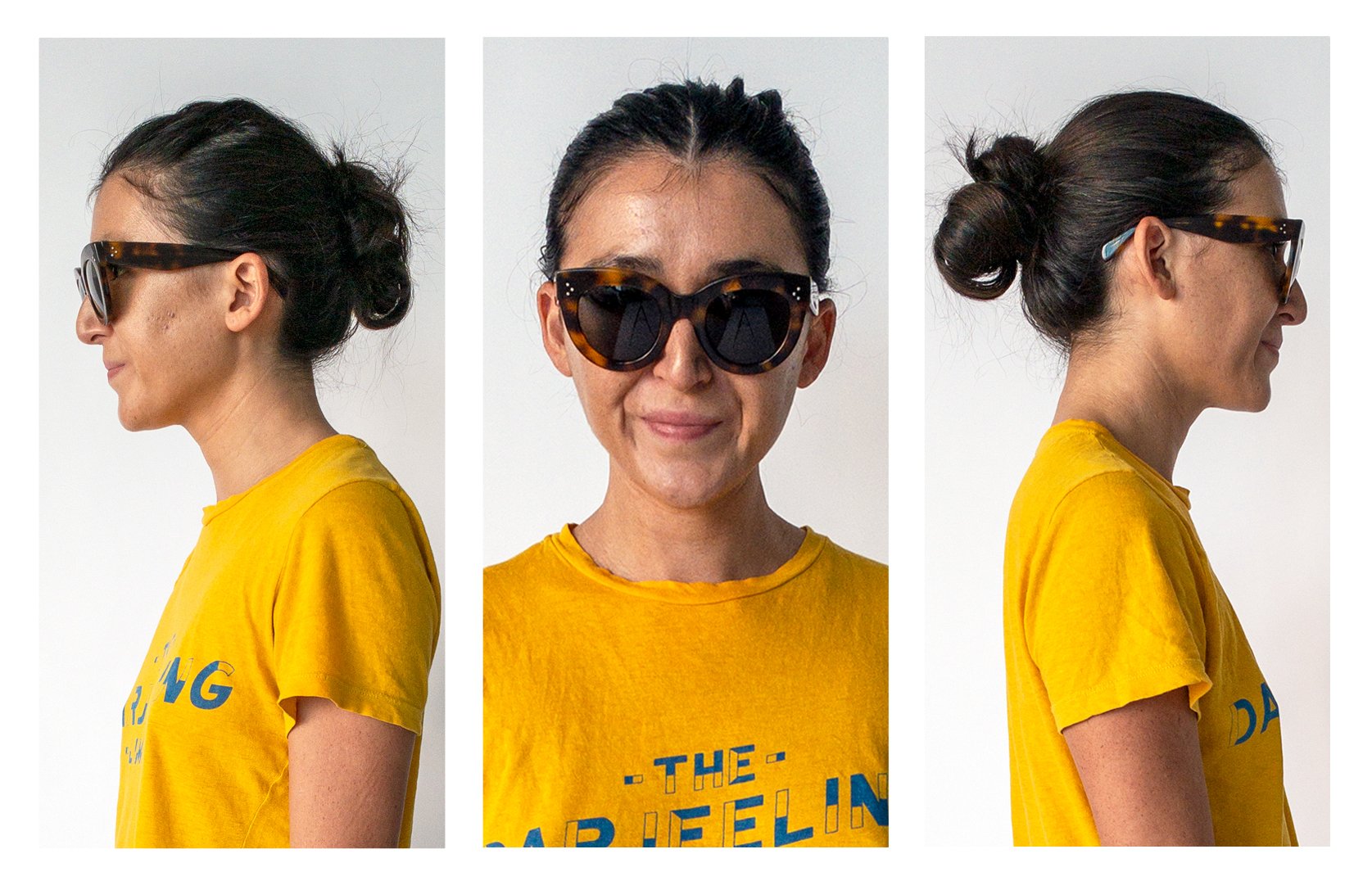 They're only .25CM shorter than the Audreys, but like the Baby Audreys, they have a thicker acetate frame to make them feel more low-key.
The tortoise print goes with everything while the shape is so subtly stylish.
Measurements
Across: 15 CM
Arm: ~16.5 CM
From the longest part to the top: ~5.75 CM
---
CELINE TRIOMPHE SUNGLASSES
Celine's Triomphe Oval sunglasses came out around a year ago and I immediately snatched them up.
… then the onslaught of It-Girls (read: Kaia Gerber & Alexa Chung), also got in on them.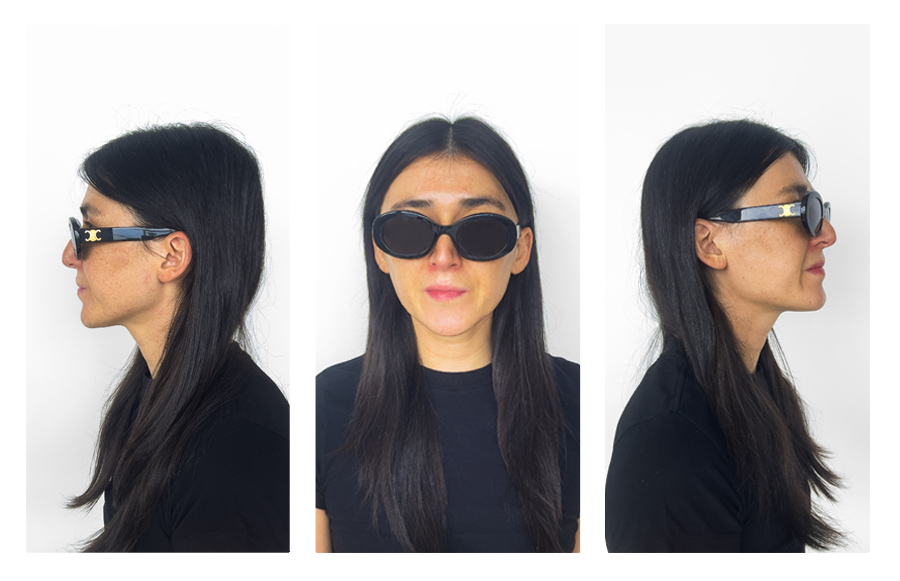 Celine eschewed their classic three metal dots on the front in favour of their oversized Triomphe logo on the arms in a gold tone.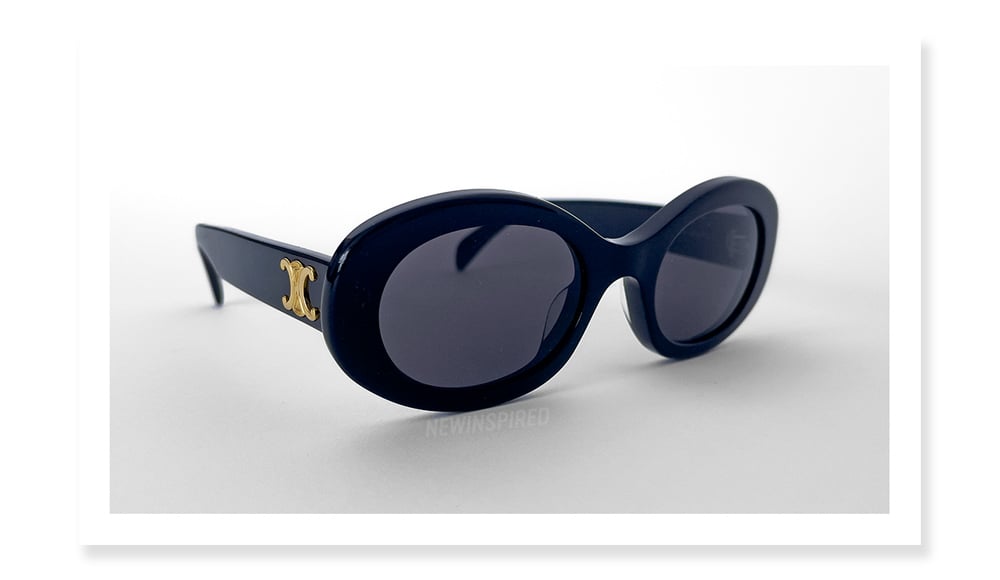 There's something so retro, yet modern, about the oval Triomphe sunglasses.
Measurements
Across: 15 CM
Arm: ~14 CM
From the longest part to the top: 5 CM
---
CELINE SUNGLASSES OUTFITS
As seen on my Instagram…
---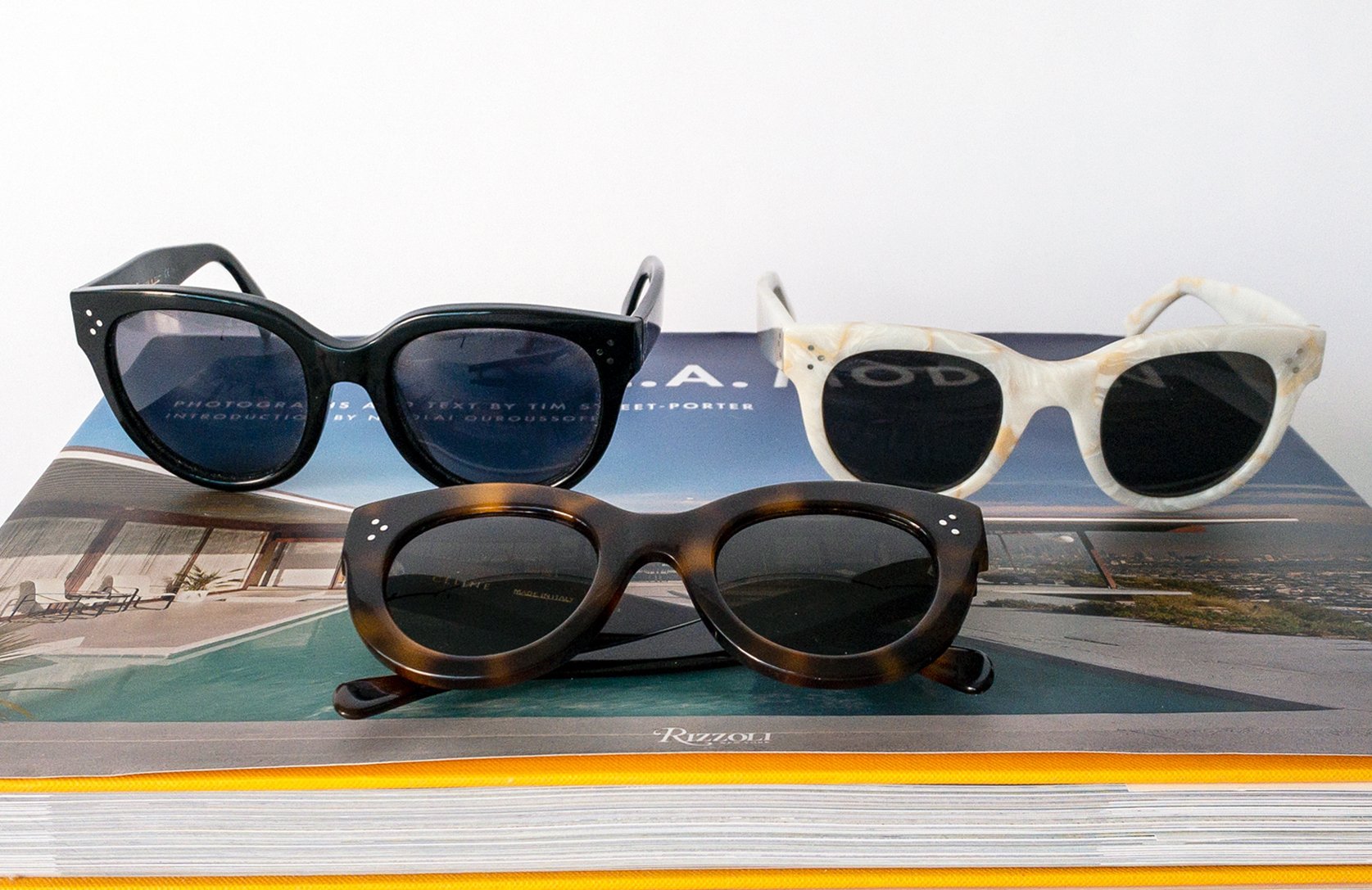 While designers come and go, some leave their mark along the way that no other designer can take away.
Phoebe Philo and Johnny Coca showed us a new world of how sunglasses can elevate your outfit.
Not to throw any shade, but Hedi has big Birkenstock-style shoes to fill.
… but in my opinion? He's starting to find his light.
Celine sunglasses are available from a wide variety of retailers like My Theresa, Matches Fashion (15% off new orders) or Bergdorf Goodman (15% off if you sign up for mailing list).
Sometimes folks list their Celine sunglasses on The Real Real where you can grab them second hand for slightly less. If you feel comfortable that they're authentic, it could be a great way to save money.
Note: newinspired uses affiliate links which costs you nothing… but means the world to me. When you use these links, the money newinspired earns gets reinvested in blog content. Absolutely nothing on newinspired is "gifted," I purchase each item with my own money. Affiliate commissions are used to purchase new items to honestly & thoroughly review. If you found this review helpful, consider using them to support newinspired.
---
You Might Also Be Interested In…