There's always the thing that got away.
The fleeting crush, the perfect meal your favourite restaurant took off their menu, or, even worse, the shoe that got away.
For me, the shoes were Chanel Cruise 2018/19 Silver Mary Janes.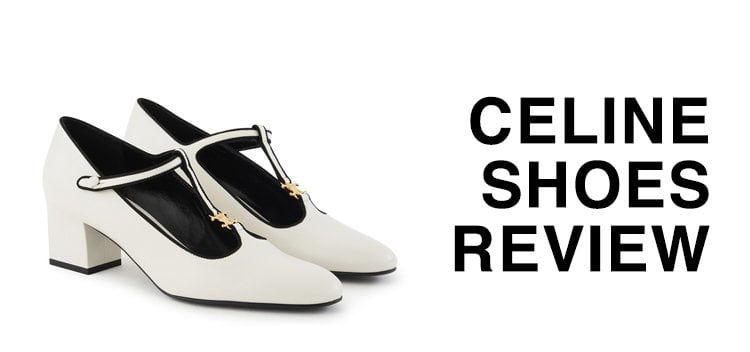 For whatever reason (read: I was broke), I didn't get them.
From then on, a new rule was implemented: buy the shoes.

To make that possible, I created a kitty that I put $30 or so in every month (s/o to the Luxe Strategist for the idea!). This way, when that magical pair of shoes came along again, they could be mine.
… and this maxim (and fund) brought us to Celine's Babies T-Bar Pumps…
Celine Shoe SIZING
For comparison, my other shoe sizes run:
-Adidas Stan Smiths, US 8
–Chanel Shoes, FR 39
–Christian Louboutin, IT/EU 39.5
–Golden Goose, IT/EU 39
–Hermès, FR 39
–Isabel Marant, FR 39-40
-Nikes, US 8.5
–Repetto, FR 39.5-40
My Celine Babies Pumps are a size EU 39.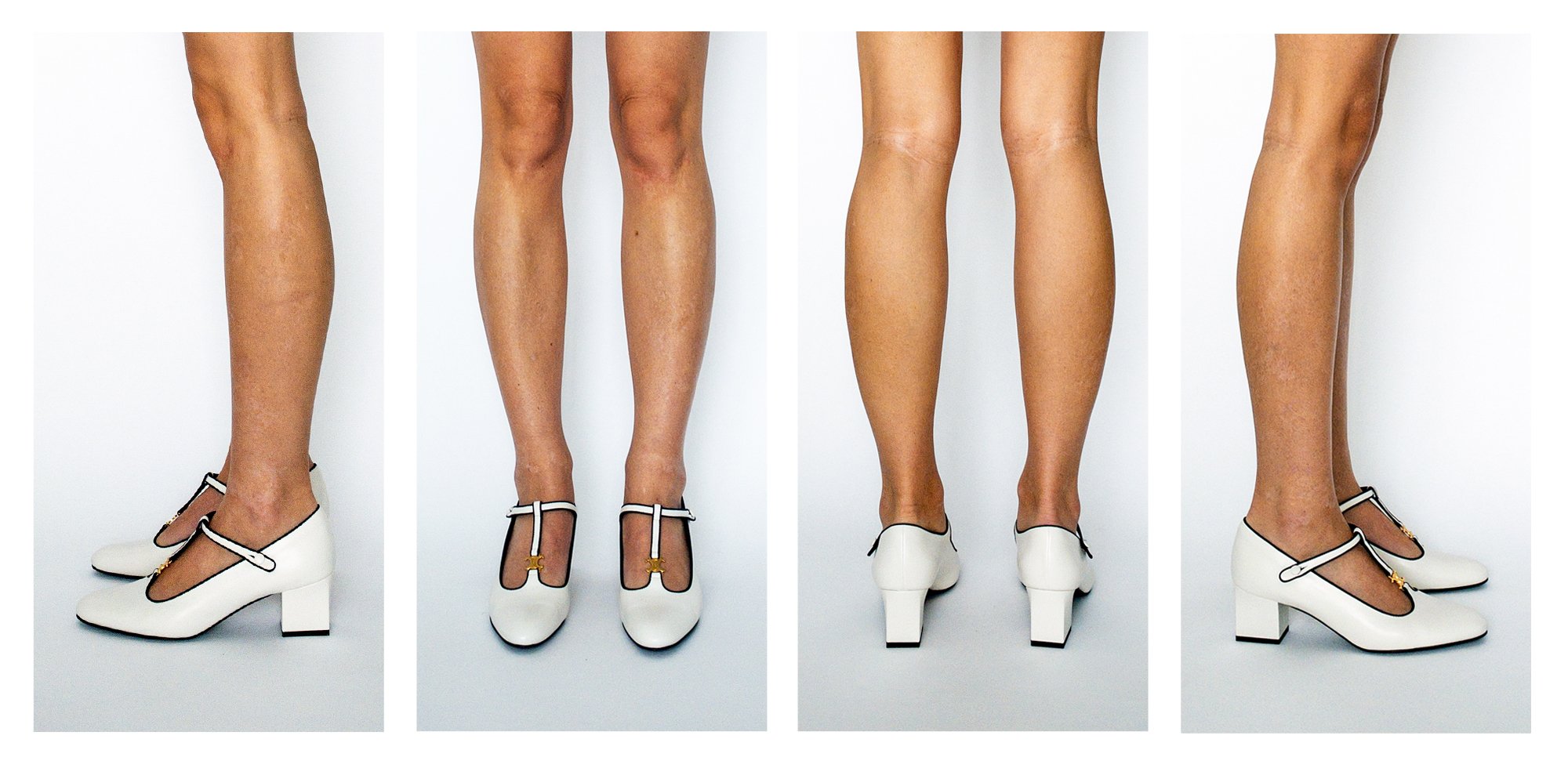 These Celine shoes run true to size.
My toes go right to the toe cap.
… and my heels are nestled comfortably in the heel counter.
With a 2.2" (5.5 cm), these shoes are easy to walk in and are a dream to wear.
… like if I was Cinderella, these would be my glass slippers.
These Celine pumps fit me to a T.
---
IMPRESSIONS
Celine's Baby Pumps aren't the designer espadrille that's everywhere (from Saint Laurent to Chanel to Fendi to Gucci and right back to Celine too!) nor are they the signature Hedi boot (from Dior Homme to Saint Laurent!).
They're shoes Daisy Buchanan would wear, but 100 years later.
They're the latest French It-Girl shoe, but totally classic.
They're French lightning that's been bottled in the form of T-bar pumps.
They're Hedi Slimane at his best.
… and best of all, they make me feel like I'm at my best.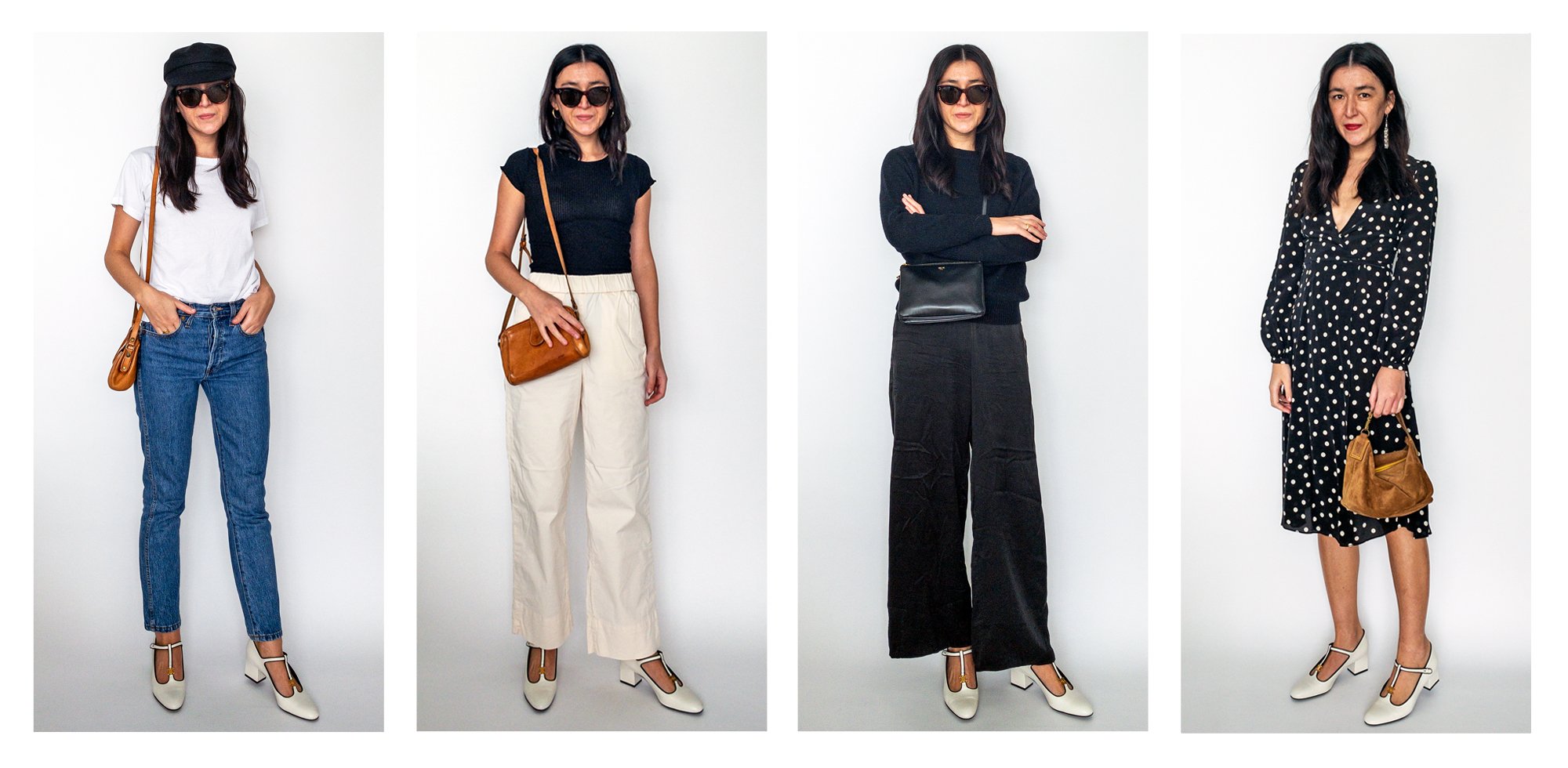 Left to Right: Re/Done jeans with a Calder Blake Joaquin t-shirt, Isabel Marant Evie cap, and a vintage bag; Everlane chinos with a Calder Blake Lauren t-shirt, Jennifer Fisher x Goop hoops, and a vintage bag; Lunya silk bottoms with a Nili Lotan sweater and a Celine Small Trio; Réalisation Par Violette dress with Isabel Marant x H&M earrings and a Miu Miu bag.
---
Where to Buy Celine Shoes Online
There are only three website where you can buy authentic Celine shoes online — 24s.com, yoox.com, and Celine.com (select countries only).
I bought my Celine Babies Pumps on 24s.com. In addition to shoes, they offer a wide variety of Celine purses, clothes, and accessories… and they're all 100% authentic.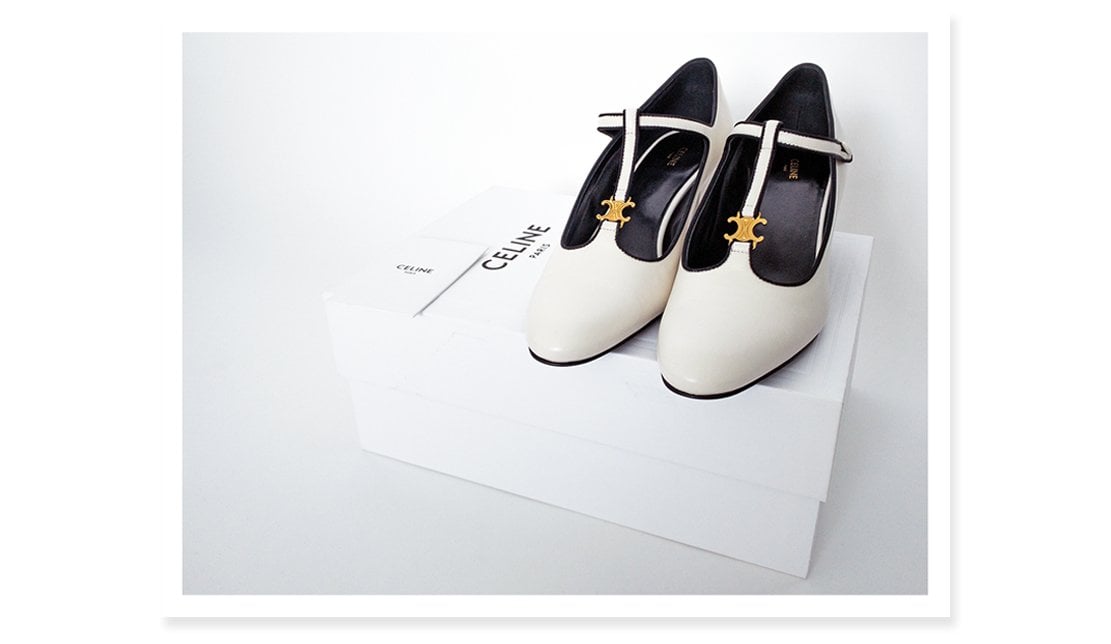 Yoox also has a lot of Celine products and because it's an outlet site, you may be able to find "old Céline" (i.e. Phoebe-era) shoes, bags, and clothes.
Celine Shoes on Sale
If you'd like to save money, you can buy Celine shoes secondhand online from The Real Real or Vestiaire Collective.
The shoes you find on these sites are likely authentic, but could potentially be fake… so, just make sure you check them out thoroughly before you click "check out."
Gilt and Rue La La offer authentic & new Celine shoes online at discounted prices.
---
PROS & CONS
Pros
–Fit: Celine shoes follow the same sizing as other designer shoes — I appreciate that a lot.
–Quality construction: Since I haven't worn them out, and I likely won't for a while (only wearing grubby shoes out for now), I can only judge their quality based on details (leather, stitching, etc…).
–Comfort: It feels like they added extra padding in the shoe to make them extra comfortable… but even with that extra cushioning, they still run TTS.
Cons
–Tough to fasten: The button is a little bit of a challenge to get through the hole.
---
Every night I say "I love you too" to the boy who loves me and who I'm in love with.
Every bite of the lemon pasta is savoured and the recipe is replicated at home.
… and every shoe that I can't stop dreaming of, I try my best to purchase.
Things can get away… and I'm trying my best not to let things slip away from me anymore.
Celine shoes are available online from 24s.com, Celine.com (limited to select countries), or yoox.com
Note: newinspired uses affiliate links which costs you nothing… but means a lot to me. When you use these links, the money newinspired earns gets reinvested in blog content. Absolutely nothing on newinspired is "gifted," I purchase each item with my own money. Affiliate commissions are used to purchase new items to honestly & thoroughly review. If you found this review helpful, consider using them to support newinspired.
---
YOU MIGHT ALSO BE INTERESTED IN…