If you read this blog, you know how much I love sourcing something "hard to get" myself.
From Chanel Jade nail polish in 2009 to the 2022 Loewe x Spirited Away collaboration, the thrill of finding something that's "hard to get" by myself is unbeatable.
… until, I was looking for a gift for my husband's birthday.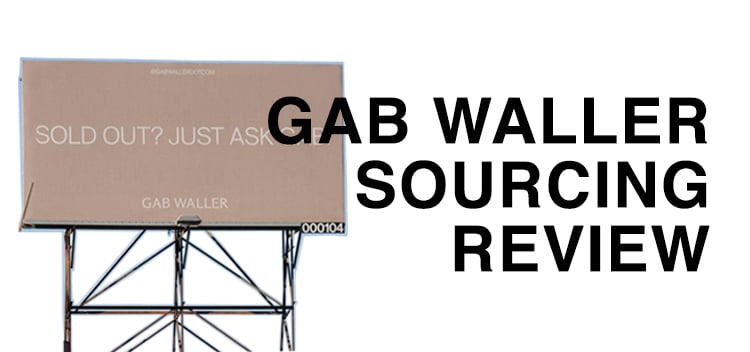 As part of his birthday gift, I wanted to get him a loupe from Leica.
I sent an email to literally every single Leica store in the world whose email address I could find, stalked each online Leica store (they have different stores for each city/country/region), until I ended up in the UAE.
They had the exact one I wanted for preorder, so I put in my information.
At the end of December I got an email from the store in Dubai telling me it was in-stock and available to purchase — I'd simply need to send them my UAE billing and shipping info.
… only, I don't live in Dubai or anywhere remotely close to the UAE.
Enter: Gab Waller.
---
How Gab Waller's Services Work
When my husband and I got married, he wanted to wear a Prada tuxedo.
… except it was sold out online.
We made plans to go to Las Vegas, where hopefully we'd find something similar.
… but, just in case, I emailed and DMed Gab Waller and her team to look for the tux as a backup plan.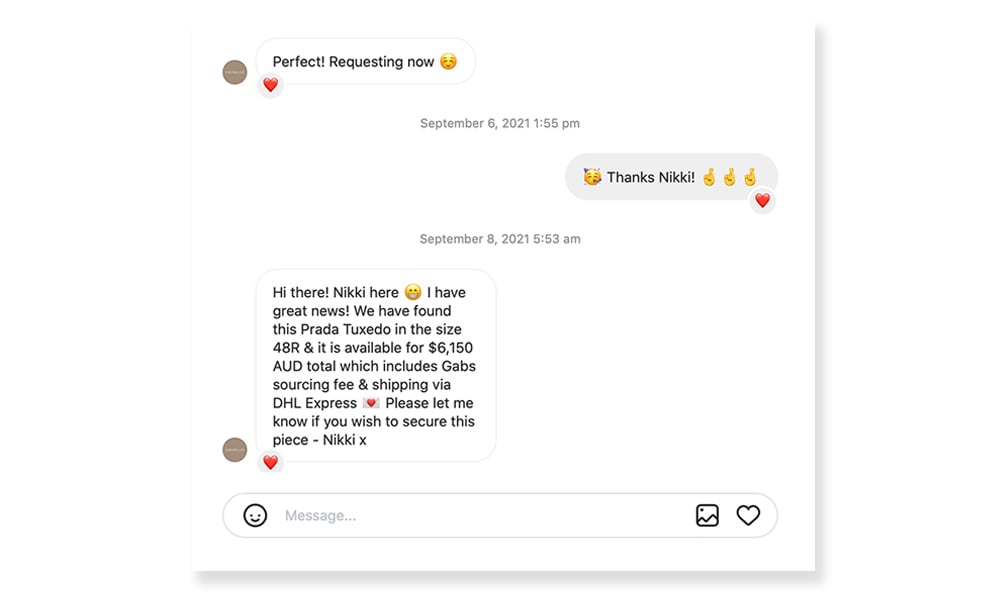 The Prada store in Las Vegas ended up having the exact tuxedo he wanted, so I didn't end up using Gab's services.
Still, Gab Waller stuck in my mind as an ace up my sleeve to pull out if I ever needed her services in the future.
… which, I did.
This case, where I actually used her services, was relatively different than what Gab usually does.
I just needed someone in Dubai to pay for the loupe, pick it up, and ship it to me.
I wasn't after a sold out python "New" Bottega bag (wait, are we still calling it that even though Daniel Lee left?) or a purple sequin Fendi baguette — it was a simple brass loupe, that I all ready sourced and was reserved at the store under my name.
Usually, you send in your request/the item you're after (via Instagram DM, Whatsapp, or email), Gab's team starts the search, they tell you they found it, send you an invoice and then you're all done.
In any case, Gab Waller and her team were still able to buy and ship the loupe to me (still had to pay their sourcing fee despite the fact that I sourced it).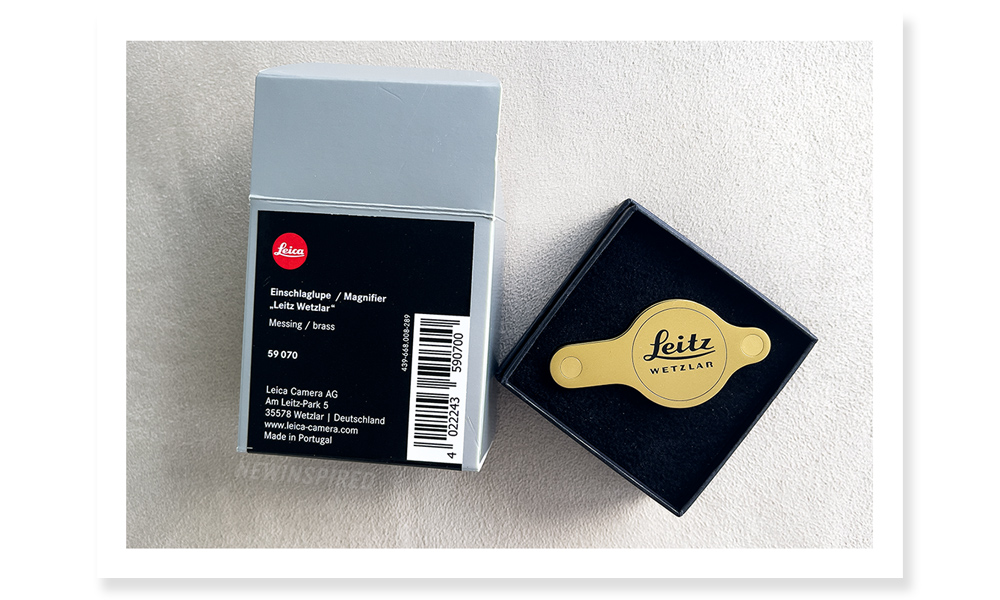 Note: I was happy to pay the sourcing fee since I wouldn't have been able to procure the item without them!
---
Gab Waller Fees
There are two fees:
1- Sourcing Fee: $200 USD or $220 AUD
Think of this as a "finder's fee."
Gab has a team in Sydney, Australia, then assistants around the world to pickup and ship goods.
When you think about that, the $200 USD fee is reasonable since you're clearly in the super luxury market given you're going to this amount of trouble to find, like, a pair of Shrek-coloured shearling Hermès Chypre sandals.
2- Shipping: $110 USD
Shipping is expensive, but it's a private and boutique business as opposed to a behemoth like Shopbop who can manage getting better (i.e. free, thanks Jeff Bezos!) international shipping rates.
For comparison, last year I sent away for my birth certificates in Canada.
It cost $75 USD to send, like, two pieces of paper to Montreal from Panamá via DHL.
When the shipping was $110 USD for my loupe to travel all the way from Dubai to Panamá, I didn't feel cheated by the amount.
Note: Import duties are not included, which is also normal.
In the USA, this means any request over $800 USD will incur import duties on your behalf.
Companies like MyTheresa build import duties into your final price, but remember that Gab Waller is a private/small business so they don't build import fees into their price.
3- Credit Card: Extra 2.9%
Again, private/small business as opposed to a mega-corporation who can eat the credit card processing fees.
You can pay via Zelle and not add 2.9% though.
Also, you can review all of Gab's Terms and Conditions here to get a sense of what to expect.
---
Gab Waller Timeline
I started my "ask" to Gab and her team on a Saturday.
On the Monday, the loupe had been picked up and secured and by Wednesday I received and paid my invoice.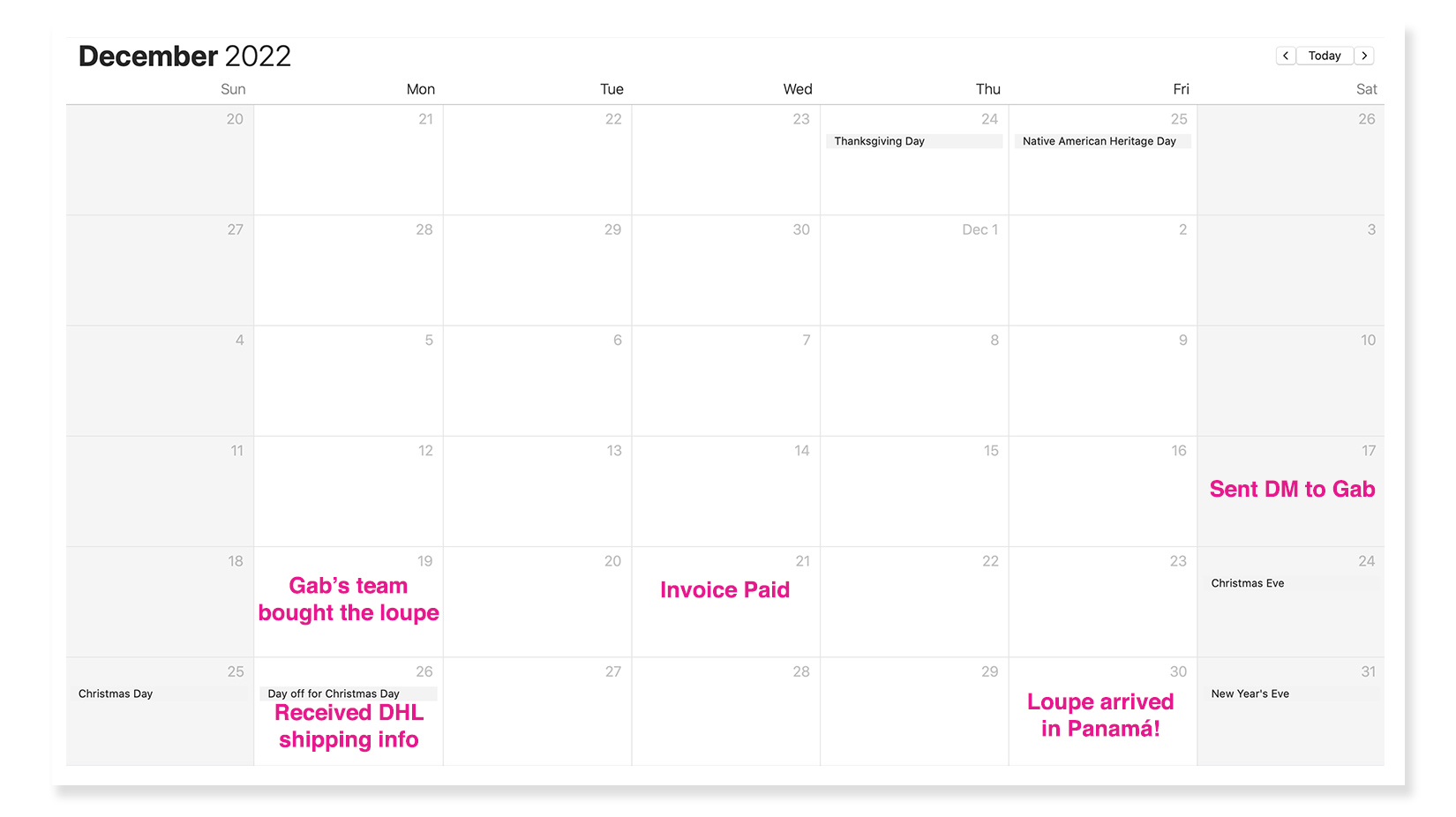 It arrived in Panamá straight from Dubai 7 business days later, ready for me to give to my husband on his birthday.
---
All in, the AED 1,850 Leica loupe ended up being double the retail price.
… but, my husband's birthday gift is complete (it's one item in a list of his favourite product designer's "Tools Of The Trade" list) and that's all that matters to me.
Now let's just hope that he's happy with his birthday gift!
If you're willing to pay a premium to buy something that's super sold out, Just Ask Gab!
---
You might also like…