The thing is, I love nice things… but, I also love saving money.
Not in like a dumpster diving or hoarding used toilet paper for later Extreme Cheapskates kind of way.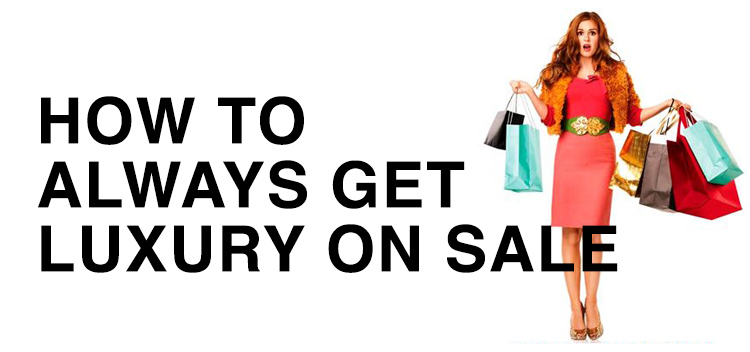 It's more like, if I go to the grocery store and I see that Bigelow peppermint tea is on sale and Stash Moroccan mint tea isn't — I'll buy the Bigelow tea instead.
If I'm not brand loyal to a specific company/food brand, I'll just get whatever is cheaper.
This behaviour extends to my online shopping as well… especially when it comes to luxury items.
When a retailer has a "save 10% on your first order" promotion, I'll shop with them instead of the other guy.
"Why would I pay more, when I can easily save some?"
This article is niche, because it goes beyond the simple "sign up for 10% off" hack.
This is about Rakuten and how you can use cash back to always get a sale (especially on luxury goods).
Let's run through the basics…
Note: I'm not 100% sure how Rakuten works for shoppers outside of the USA, so let's assume you're USA based or shipping to the US (like me).
---
What Is Rakuten?
Rakuten is a cash back service, that, well, gives you cash back if you use their portal when you purchase your item.
Simply put, Rakuten acts as an affiliate for hundreds of online retailers and those retailers all agree to pay a % of your purchase amount to Rakuten.
When I say "retailer," I mean a store like Bergdorf Goodman, Harrods, Net-A-Porter, Sephora, or Shopbop, for a very limited example.
Then, Rakuten shares their affiliate commission with you (so, they give you cash back).
Maybe it sounds too good to be true.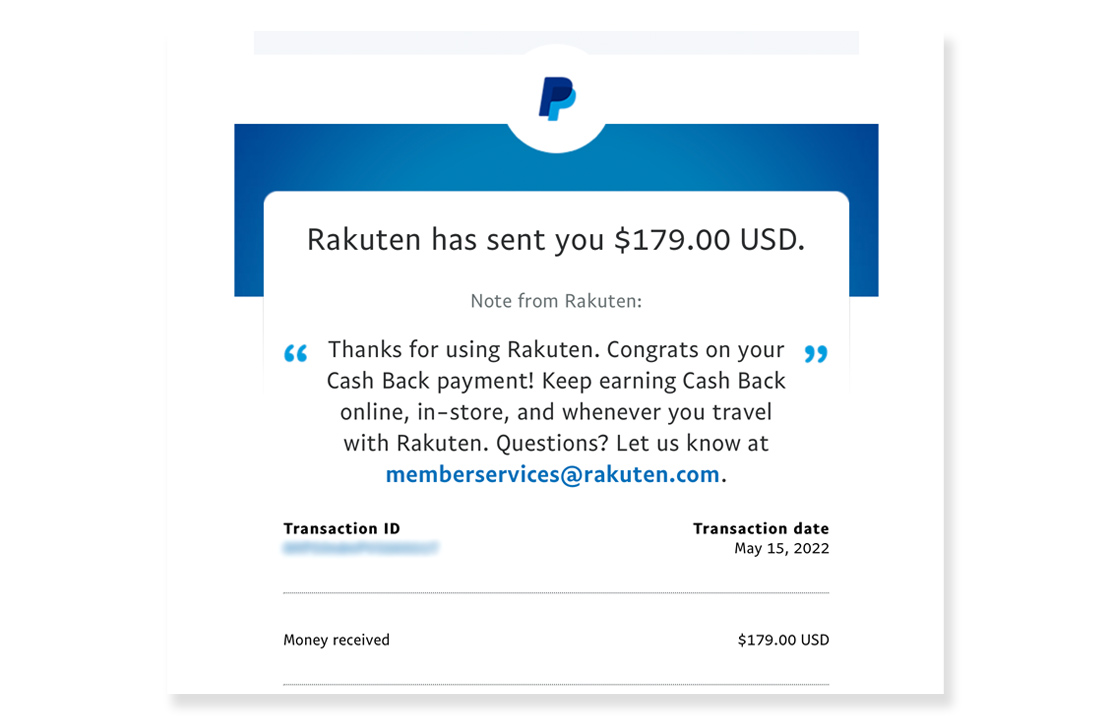 … but, it's true.
I have gotten just over $2,000 USD back by using Rakuten — money that would have gone anywhere but my digital pocket.
It's literally the best way to save on everything from Frette sheets to Byredo candles to Prada loafers.
Here's how you can always get your favourite overpriced luxury goods for a little less…
---
How Does Rakuten Work?
Let's run through an example using a pair of $1,100 USD Prada loafers.
1- Sign up for Rakuten
If you use my link (please do!), both of us can get $30… for free.
2- Identify your desired product
Like if the pair of Prada loafers you want is on Neiman Marcus.
3- Check if the store has a "Sign Up To Our Emails To Get XYZ% Off Your First Order" offer
If they do, sign up to get that extra % off.
In this case, Neiman Marcus offers 15% off your first order.
3- Log into Rakuten
… or make sure you're logged into Rakuten.
4- Search for the store (using Rakuten's search function) that your desired product was on
In this example, you'd be searching for Neiman Marcus.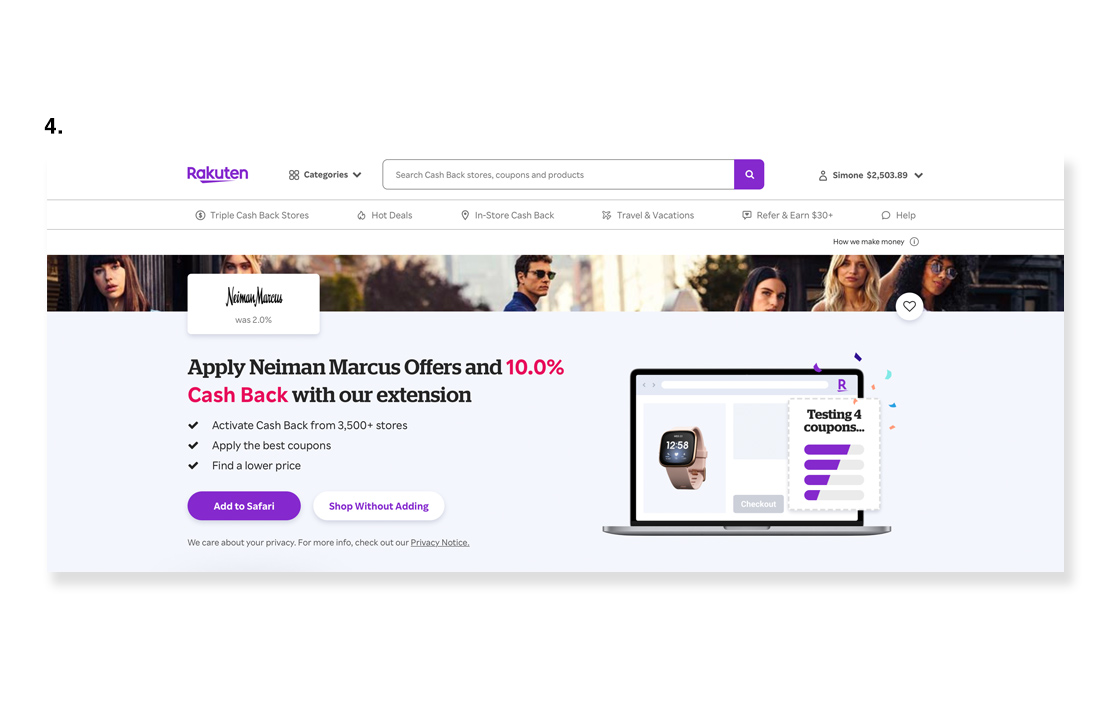 5- Read the fine print of the retailer
Sometimes certain brands are excluded from cash back offers (ex. Gucci is excluded on a few retailers), so to avoid any disappointment, make sure ahead of time that you're good to go.
6- Click the link for the retailer on Rakuten to go to the store
You'll see a message saying that you're on your way to get X% cash back.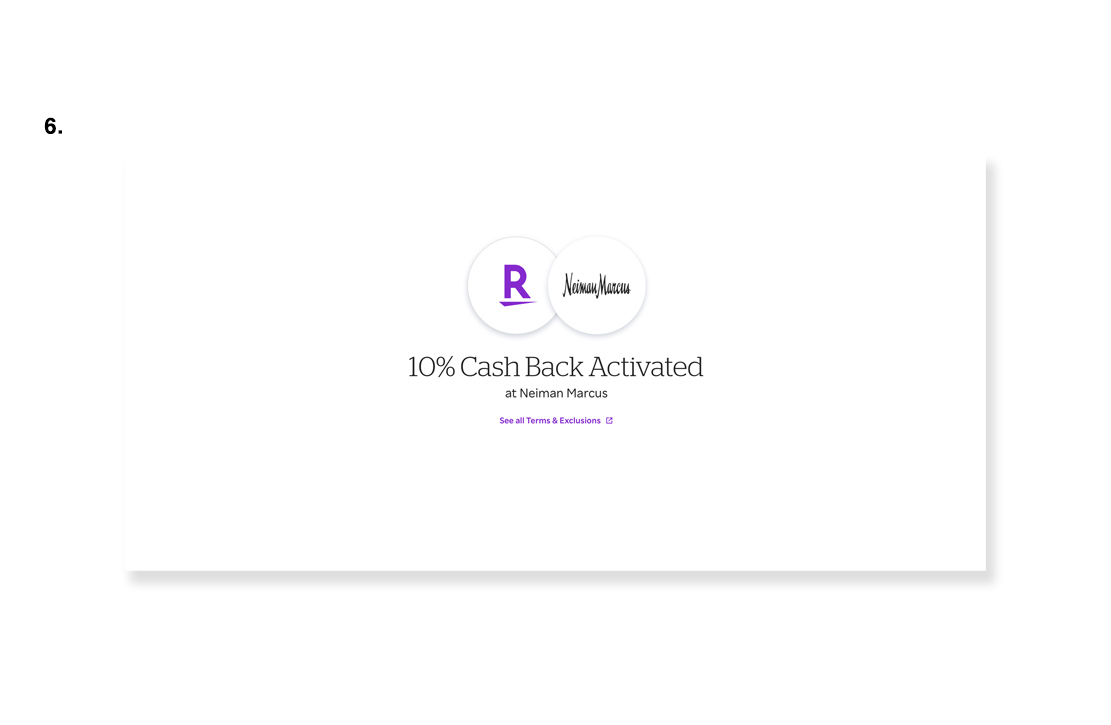 7- Check out on the retailer as normal
Don't forget to add your XYZ% off coupon code from step 3!
8- Thank me later
… ok, you don't have to, but once this cash back starts adding up, you'll want to.
Once the cash back hits my Paypal account, these Prada loafers will have cost me $990 USD.
If you had used the 15% off coupon code from Neiman Marcus plus gotten 10% cash back from Rakuten, you would have gotten these stylish and "never on sale" loafers for $841.50 USD (cash back is based on the price of the item, which would have been $935 USD after the 15% discount)!!!
Note: It's happened before where an order I made through the Rakuten portal was missing in my "Cash Back Balance."
If you follow their help guide, they'll sort it out (and add it to your account) ASAP.
---
How to Link Your Rakuten Account to Your ShopStyle Account
Do you use ShopStyle? Or is this something really obsessed online shoppers only know about?
In any case, if you're a heavy online shopper, I'd suggest you use it.
It's an A+ way to track your favourite brands, online retailers, favourite your, uh, favourite products, and get sale alerts.
ShopStyle has helped me scoop up some pieces that I otherwise would have missed (like that Isabel Marant bag!).
… and now they also offer exclusive cash back savings through Rakuten.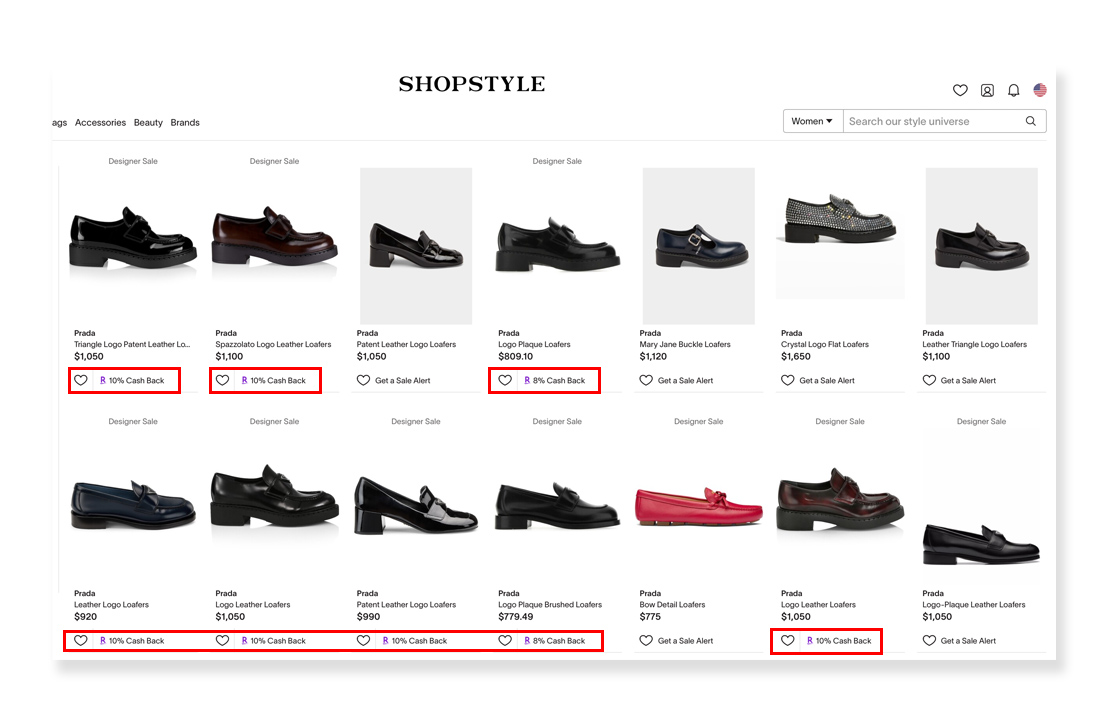 You just need to be logged into your Rakuten account at the time of clicking on an item.
ShopStyle's rates vary from Rakuten's, so I check both before I make a purchase.
---
Note: newinspired uses affiliate links which costs you nothing… but means a lot to me. When you use these links, the money newinspired earns gets reinvested in blog content. Absolutely nothing on newinspired is "gifted" or sponsored, I purchase each item with my own money. Affiliate commissions are used to purchase new items to honestly & thoroughly review. If you found this review helpful, consider using them to support newinspired.
---
You might also like…