Buying a new handbag is rare for me.
… I prefer to keep my bags (mostly) classic.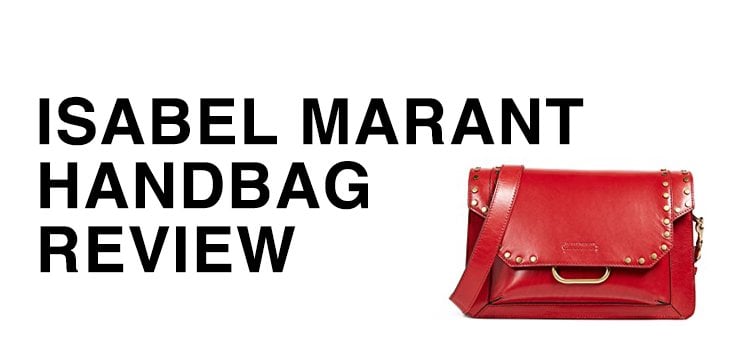 Every now and then though, a bag will creep up on me and rattle around my head.
The ones that have been shaking in my mind the most are from, who else, Isabel Marant.

… but spending $1,290 on a bag from a designer who isn't known for her handbags is too much for my brain to process.
Here are the details on Isabel Marant bag's quality, how I got my Isabel Marant bag for $1,000 off, and how you can too.
Isabel Marant Bag REVIEW
Isabel Marant Maskhia Bag SIZING
For reference, I'm 5'5.75″ and the Isabel Marant Maskhia bag measures 10.75" across by 6.75" tall and 3.25" deep: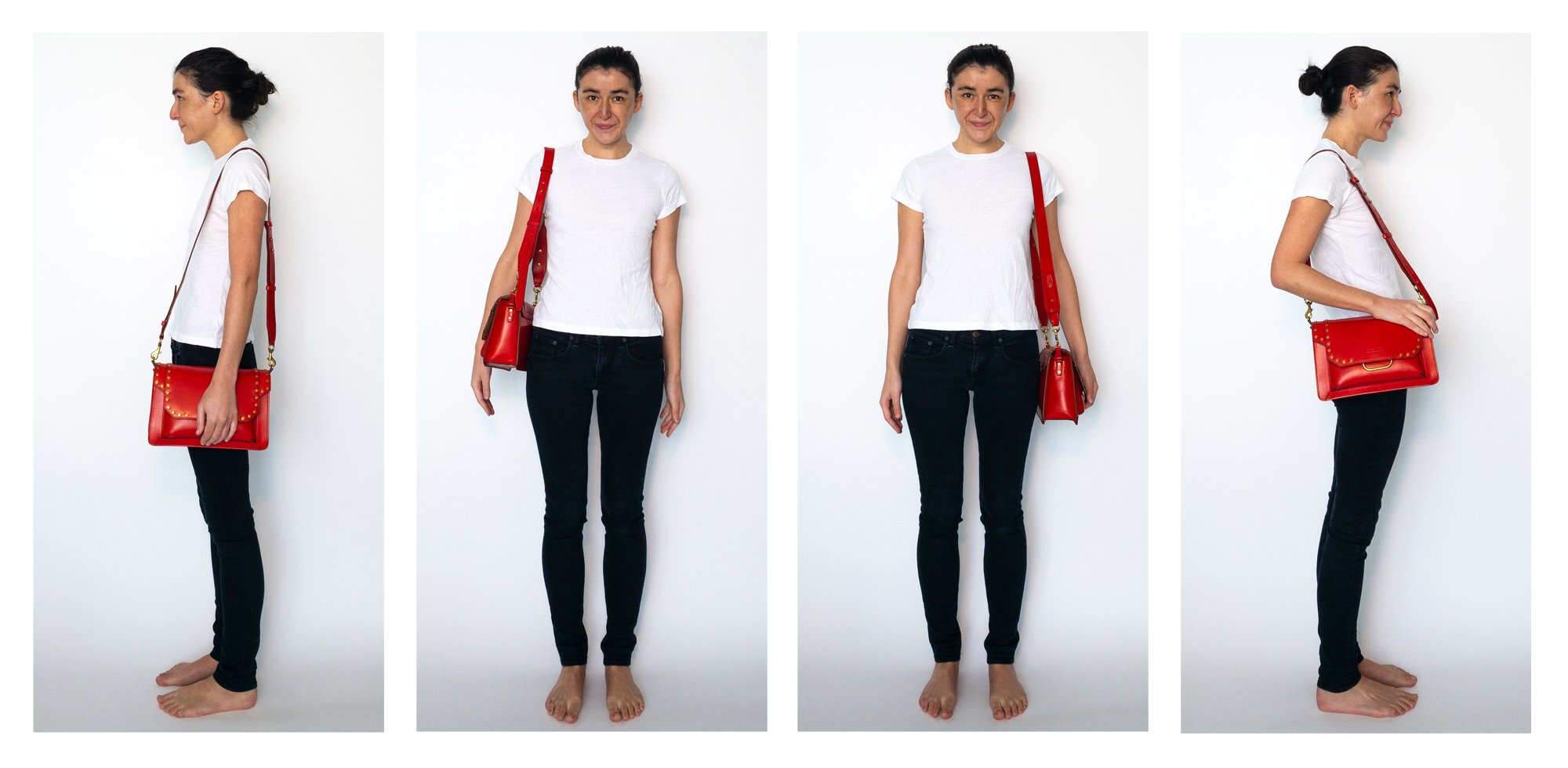 For comparison, here's how The Row's Ascot bag looks on me, Celine Small Trio, and Telfar Bags.
With an adjustable strap, this bag can go across your body for during the day to pulled up high for evenings.
If you want it to be a clutch, you can also easily take the strap off.
It's a sizeable bag that easily fits essentials and a full-size wallet.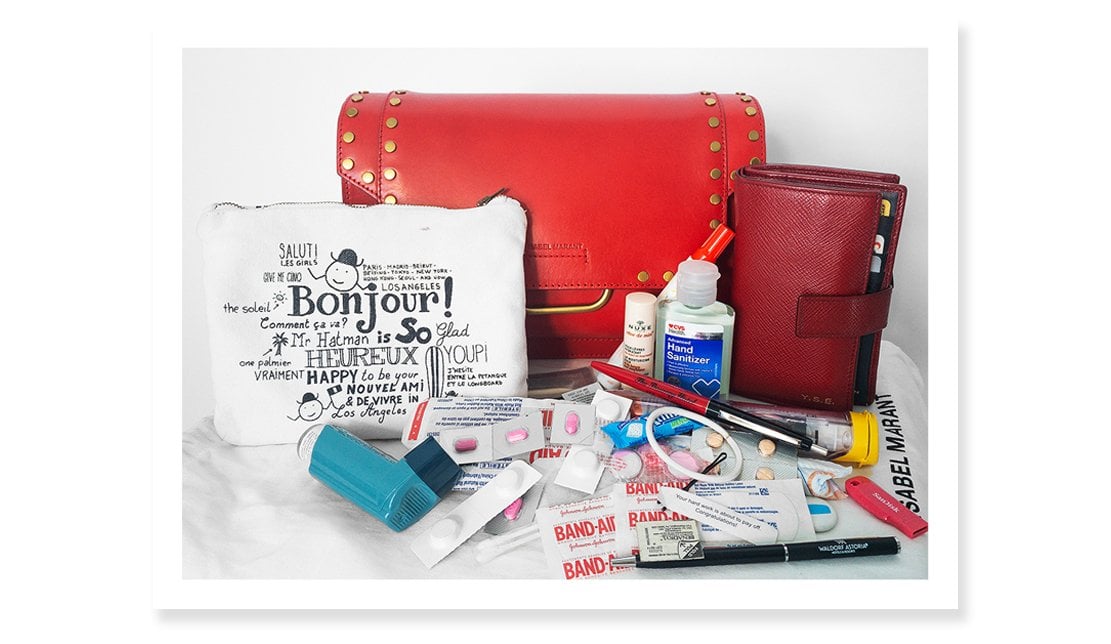 ---
IMPRESSIONS
Other than the intoxicating delicious smell of leather, what stunned me the most about Isabel Marant's Maskhia bag is its attention to detail.
There is so much attention to detail.
From the removable strap that turns it into a clutch…
… to the magnetic closure that even has a bevel it to make sure it stays in place when closed.
… and the metal tab that makes the bag easy to open & close.
This bag is well made, exceptionally well thought out, and an absolute joy to style.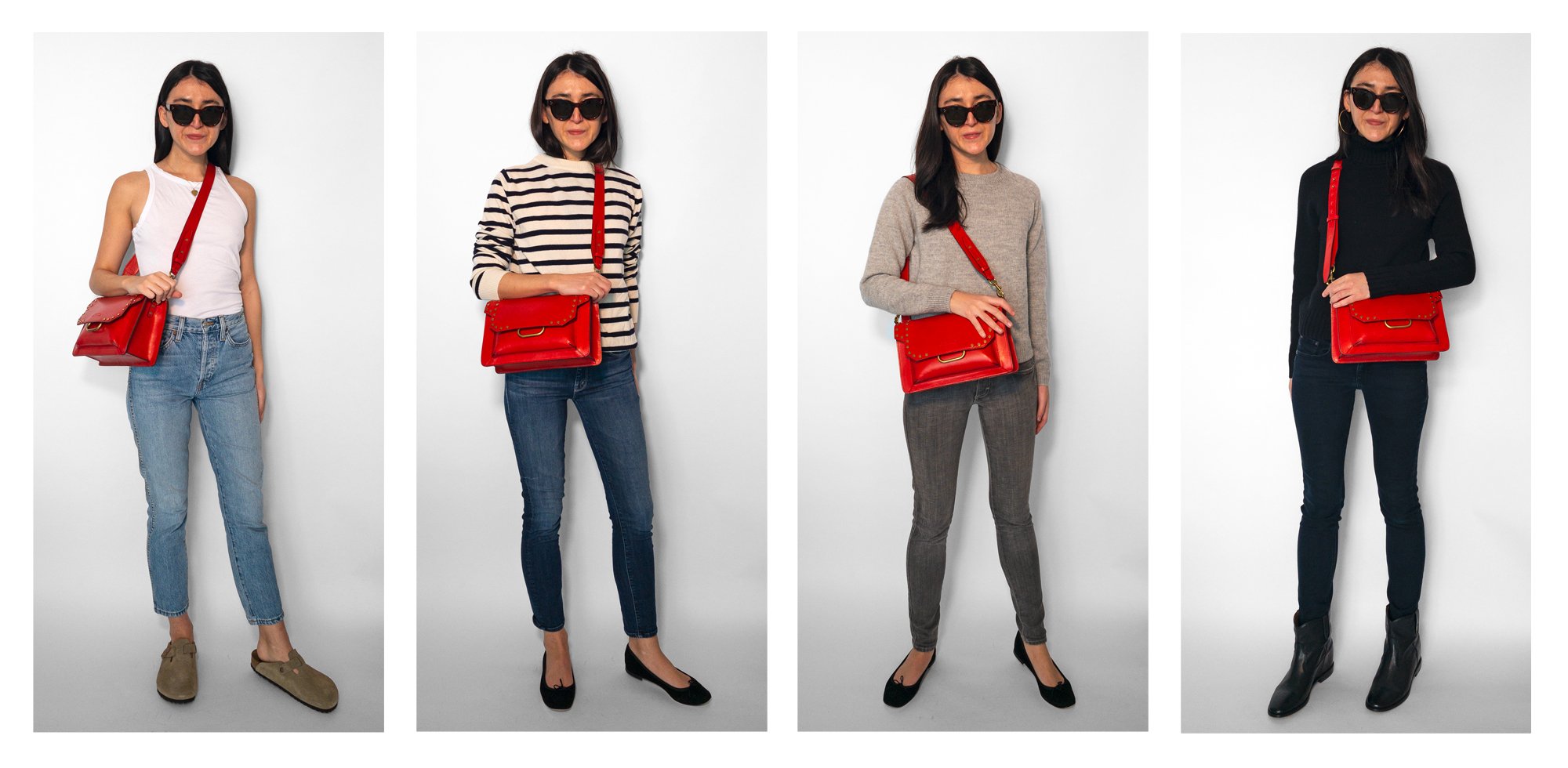 Left to Right: Cotton Citizen tank top with Re/Done (LIGHT blue) jeans, and Birkenstock Bostons; Holiday Boileau sweater with Mother jeans and Repetto Cendrillon flats; Nili Lotan Vesey sweater with Siwy jeans and Repetto Cendrillon flats; Nili Lotan Atwood turtleneck with Rag & Bone skinny jeans, vintage hoops, and Isabel Cluster boots.
… but, I would still never pay $1,290 USD for this bag.
Why?
You know how we equate Burberry to trench coats or Wolford to hosiery?
Handbags aren't something that Isabel Marant is "known" for.
If you have the disposable income, sure, go for it… after all she is "known" for Western-inspired wear and this bag certainly echoes that spirit.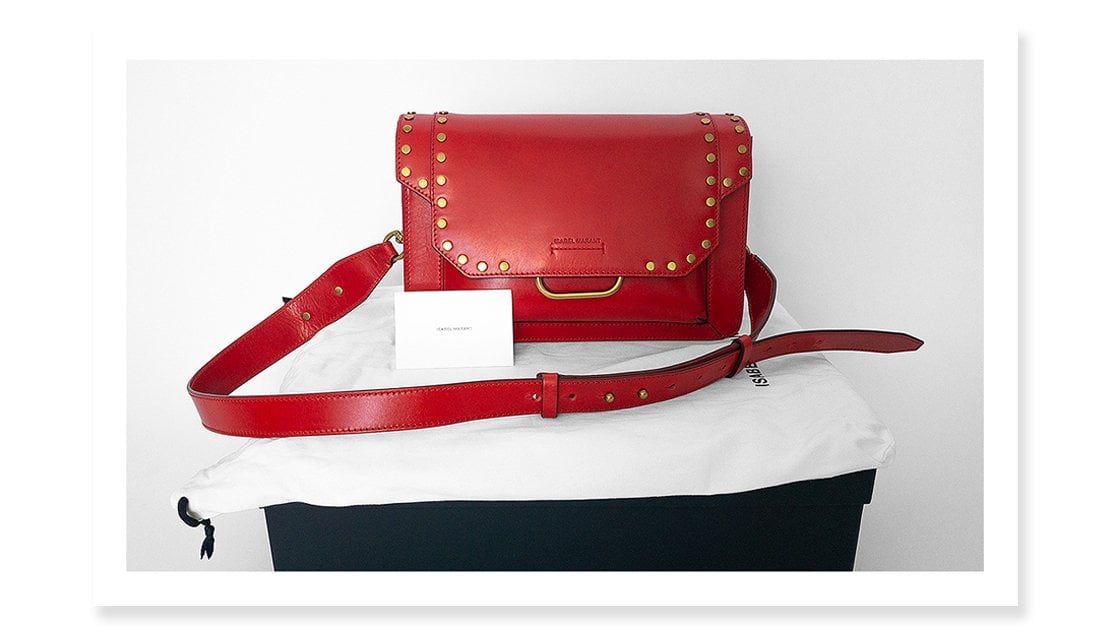 … but me, I don't have that much extra cash lying around.
Instead, I bought mine on Yoox, where it was on sale for $290 USD (yes, $1,000 off!).
This bag was likely ~80% off due to a small loose thread on the front… an unassuming flaw that I didn't even notice on the first few times I looked at it.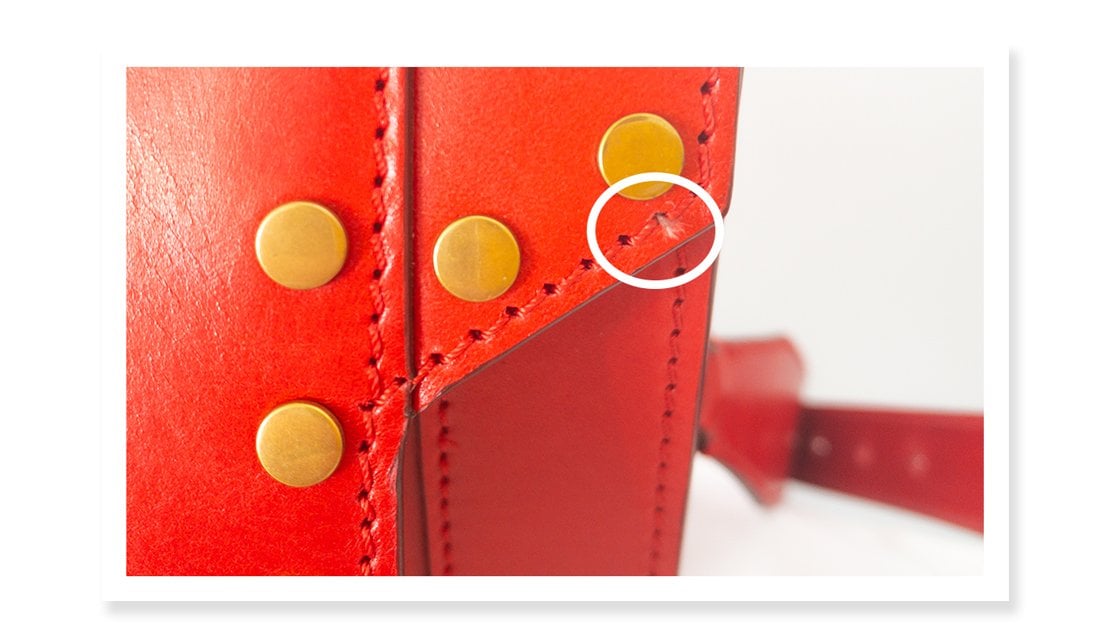 While I don't totally notice it, it's still enough of a flaw that you can't really charge $1,290 for it anymore.
Yoox is 100% authentic and legitimate — but, sometimes they get factory rejects or pieces that were made just to sell on discount.
My advice to you: Before purchasing, do your homework.
For me, this meant counting each stud on Yoox's product image and then counting each stud on Shopbop's old listing for the bag.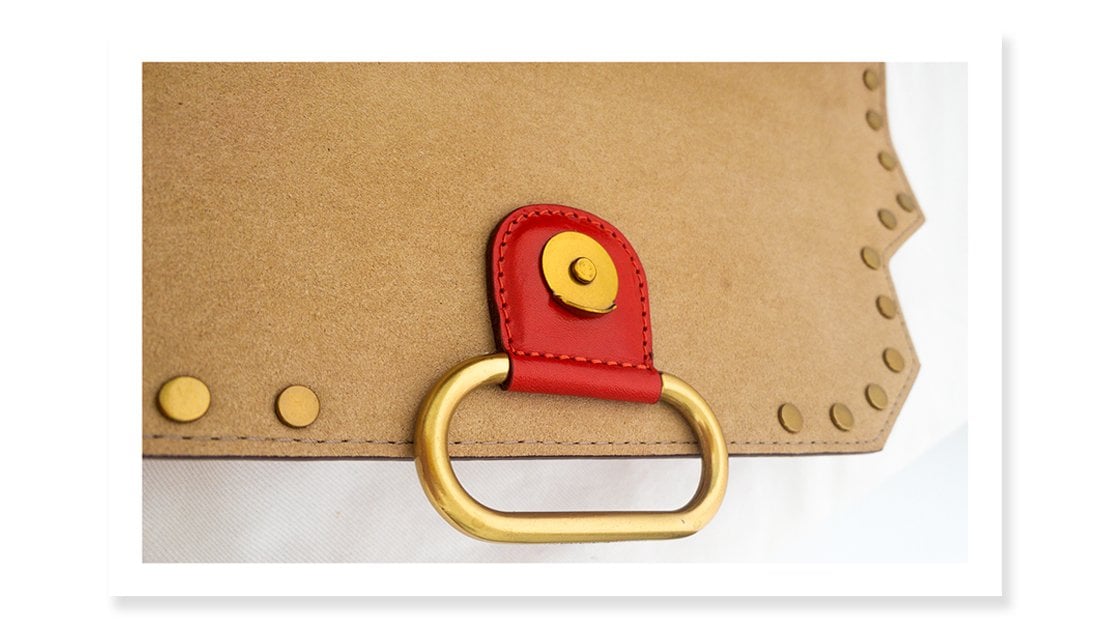 It helps if you are 100% sure it's a style that Isabel Marant (or any brand, to be fair) previously widely released.
… it also helps if you actually like the bag and not just like the price.
---
Tips
–Wait for sale season: Isabel Marant handbags aren't like a Chanel Classic Handbag, inevitably, twice a year IM bags go on sale twice a year.
–Wait for Yoox: … sometimes they get even more discounted on sites like Yoox or The Outnet.
–Actually like the bag: Whatever % off you get on the bag, still make sure you like it and not just the price. My barometer is always that $290 USD is still $290 USD that could have gone towards a Chanel bag (or other timeless item).
–Buy something at an Isabel Marant boutique: If you want to carry something Isabel Marant on your shoulder, buy something from an Isabel Marant store. They may put it in a paper shopping bag, but ask for a shopping tote bag instead. 99.9% of the time, they'll give it to you for free. I've done this countless times, even for items I've ordered from my SA on the phone… At the boutiques, I've even requested what tote bag size I wanted. It helps if you go on about how cute they are… and they really are cute… and I really do regularly use them as my "purse."
---
All in all, it's a stunning and well-designed bag.
However, I likely still would never buy an Isabel Marant handbag full price.
Despite how great it is, honestly, just wait for an inevitable sale.
… unless it's low-stock and you have to have it.
Isabel Marant handbags are available from a wide variety of retailers including Italist, MatchesFashion, Net-A-Porter, Shopbop, or Yoox.
Note: newinspired uses affiliate links which costs you nothing… but means a lot to me. When you use these links, the money newinspired earns gets reinvested in blog content. Absolutely nothing on newinspired is "gifted" or sponsored, I purchase each item with my own money. Affiliate commissions are used to purchase new items to honestly & thoroughly review. If you found this review helpful, consider using them to support newinspired.
---
---
YOU MIGHT ALSO BE INTERESTED IN…