Gucci Princetown loafers have been on my lust list (totally different from a "wish list") forever now.
Every few months, I'd go to the Gucci store to try them on… and every time their bulkiness made me look super, uhhh, squat.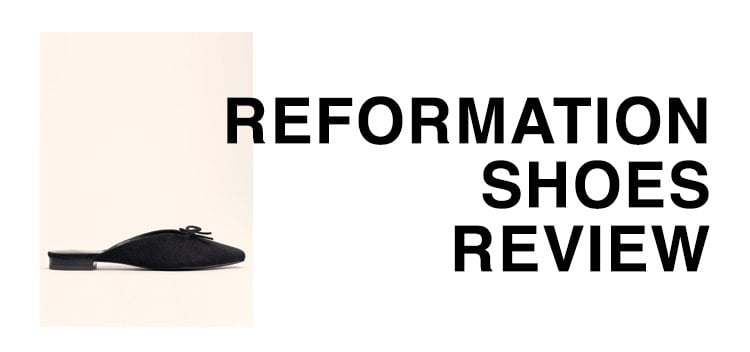 Basically, like most people, what drew me in was my desire for a closed-toe summer shoe that I could just slip on and not have to worry about a pedicure in order to wear.
… like just a simple slip on shoe — nothing too "normcore," nothing too "bloggery" and obviously nothing too ridiculous. Literally, just a slip on shoe.
… then Reformation put out their shoe collection.
…