When was the last time you wore a simple solid black one piece bathing suit?
Probably not in a while, right?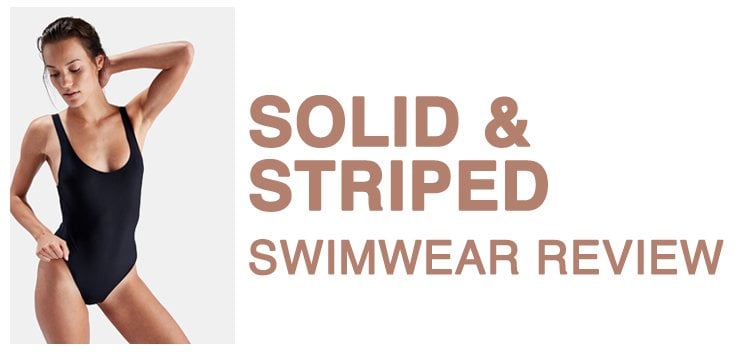 … same.
Until I needed a suit to do a bunch of water activities in.

It needed to be able to hold everything in place so I could concentrate on, well, not drowning.
After searching for sleek one pieces, I settled on Solid & Striped's Anne Marie one piece.
SOLID & STRIPED SIZING
I'm 5'5.75 and weigh 111-113lbs. You can read my in depth reviews for Matteau Swim, MIKOH, or Acacia swimwear if you want to compare sizing.
I took a size small in my Solid & Striped Anne Marie one piece.
Normally I take an extra small on top and a small or medium on bottom for bikinis.
This bathing suit's fit is tricky…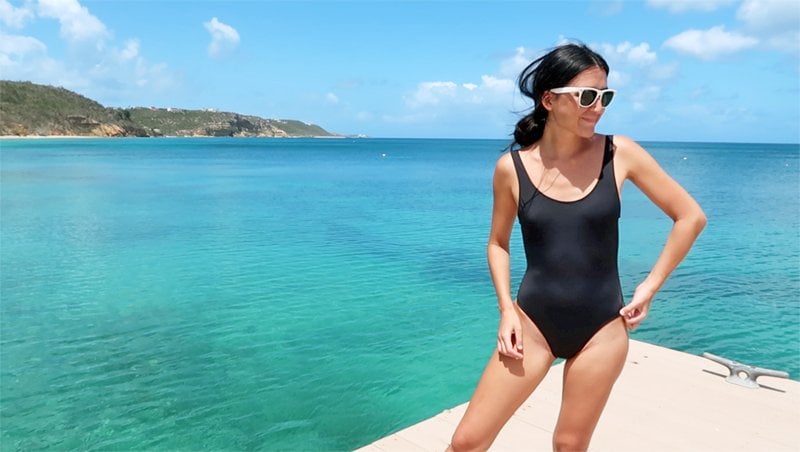 Let's start at the top. I don't love how the front upper half fits. It's tight, but loose at the same time. The material shrivels up at the low neckline and puckers out by the underarms (a sign that it's loose).
Perhaps it's my smaller chest (~32A) that makes it look just so… flat, in general.
Heading south, this one piece is cut high. I've never worn a bathing suit this high. It goes just to my hip bones.
Having this much, ummm, crotch on display makes me self-conscious. You need to take extra steps to wax/tweeze/exfoliate/moisturize to make sure everything is smooth because of how high it is.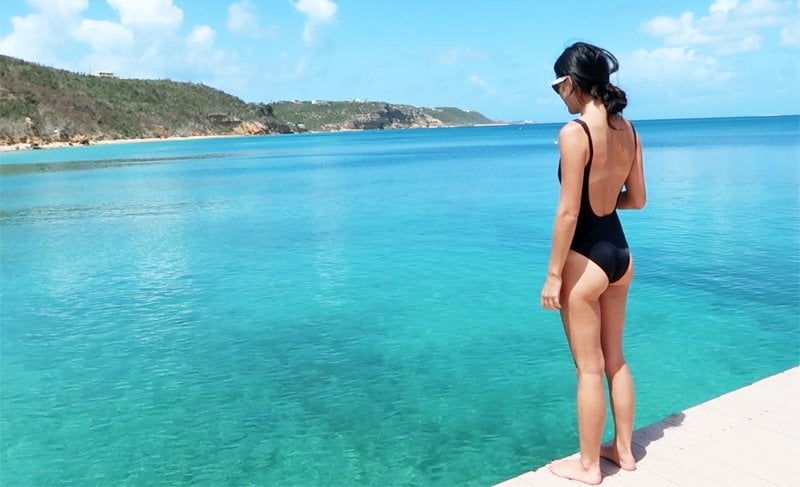 It's somewhat worth the extra maintenance because the back of this one piece is gorgeous. The bum is skimpier and tighter, but, a skimpy & tight bottom actually makes your bum look better.
The Anne Marie also has a stunning scoop back.
---
SOLID & STRIPED QUALITY
Solid & Striped's prices are on the lower end of ~fancy~ swimwear, but they are not flimsy.
The Anne Marie is made from 80% polyamide/20% polyester and is lined.
Solid & Striped's material feels different than Matteau or MIKOH's material, but it has its own sleek, unique and quality feel.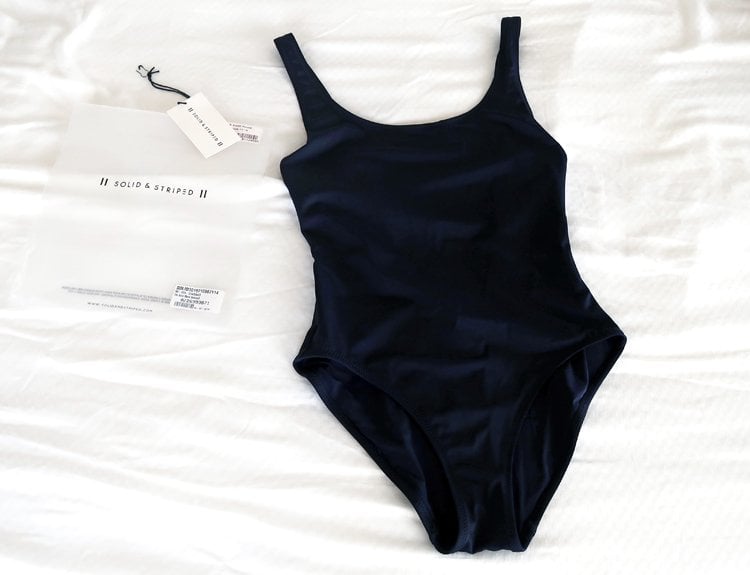 I've worn it to the beach a few times now. I played in the sand, tried to exfoliate with the sand, and jumped off a pier.
Apart from a few stray threads at the seams, this suit keeps keeps its shape. However, I do have to constantly readjust the top and bottom so that it looks somewhat flattering.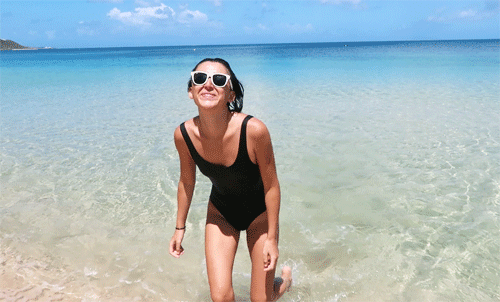 ---
PROS & CONS
Pros
–Scooped Back
–Price: In today's day and age, ~$158 USD is reasonable for a swimsuit.
–Doubles As A Bodysuit: I MUCH prefer how this swimsuit looks with shorts.
Cons
–Need to Take Extra Care of Bikini Line
–Light Fraying At Stitching On Inside Seams: I was careful with my bathing suit, but not totally precious… I certainly wasn't any more careful than I am with my other swimsuits. This one ended up with light fraying at the inside seam stitches though.
–Constant Readjustments: The front part of the bottom requires readjustments to make sure everything's in place.
---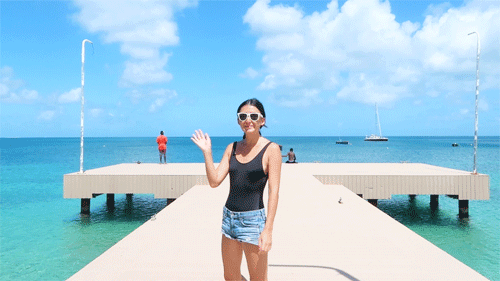 The Anne Marie hasn't sold me on one pieces as bathing suits — they're just not flattering on a flatter me…
… but it has sold me on Solid & Striped.
They make relatively good quality swimwear at a relatively reasonable price.
Solid & Striped has a great selection on the Outnet, where you can find their swimsuits for a great price.
Alternatively, Shopbop carries a ton of their bathing suits and you can save 15% off your first order.
Note: These are affiliate links which costs you nothing… but means the world to me & newinspired. When you use these links, the money newinspired earns gets reinvested in blog content. Absolutely nothing on newinspired is "gifted," I purchase each item with my own money. Affiliate commissions are used to purchase new items to honestly & thoroughly review. If you find this review helpful, consider using them to support newinspired.
YOU MIGHT ALSO BE INTERESTED IN…