If you're here because of the Lavender Haze video, you might also like my "What I'd Wear At the Eras Tour" post!
Item(s): MOTHER The Open Back Tank Top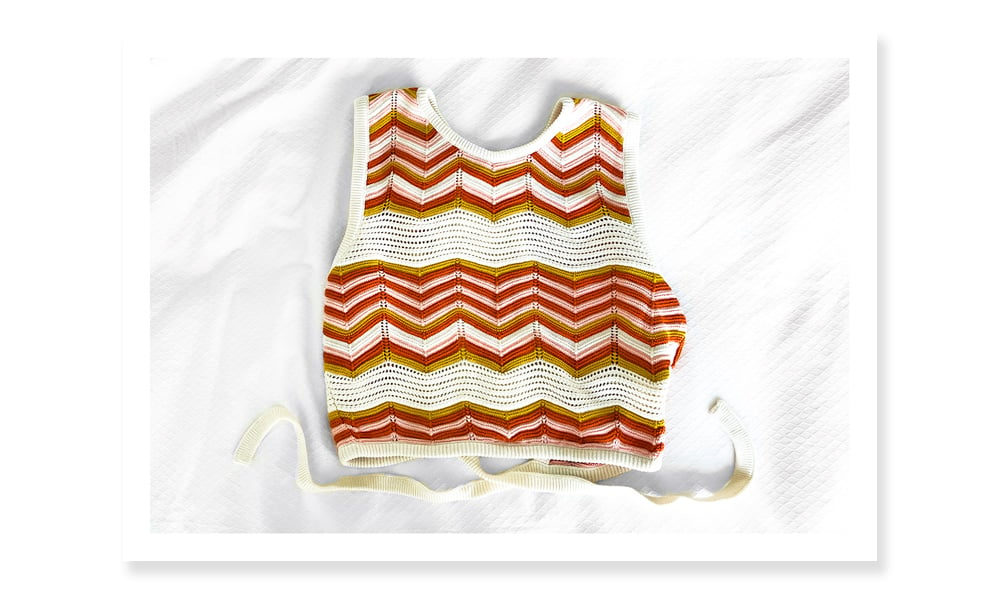 Reason: … is this enough of a reason?
Seriously though, I love MOTHER denim and the 1970's vibe of Taylor Swift's new album, Midnights.
… I also have a feeling that I am going to love "Anti-Hero," so I love having the same top Tay wore to introduce us to one of her favourite songs.
It's quite cropped, with an open back, and I took a size small in it — I love how it looks with off-white high-ish waist jeans…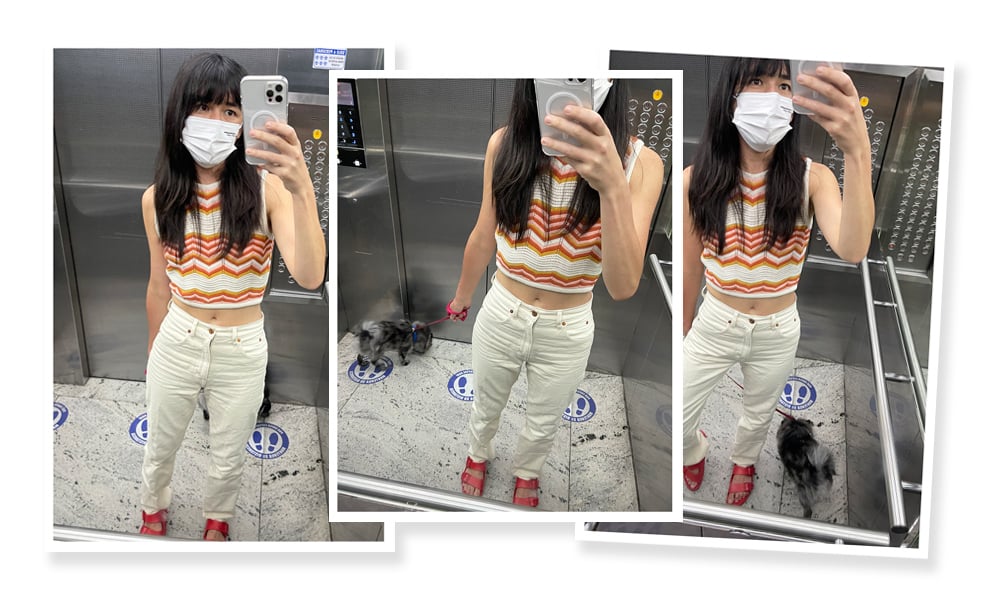 Taking my pup, Puddles, out for his dog-walking classes and wearing the MOTHER crochet crop top with SLVRLAKE London jeans and Birkenstock EVA sandals.
---
On a scale from 1-10, how excited are you for Midnights?
Are you also digging the late 60's/early 70's fashion she's pulling out?