This all started because I got caught in the rain a few times.
… and by a few times, I mean like a lot of times.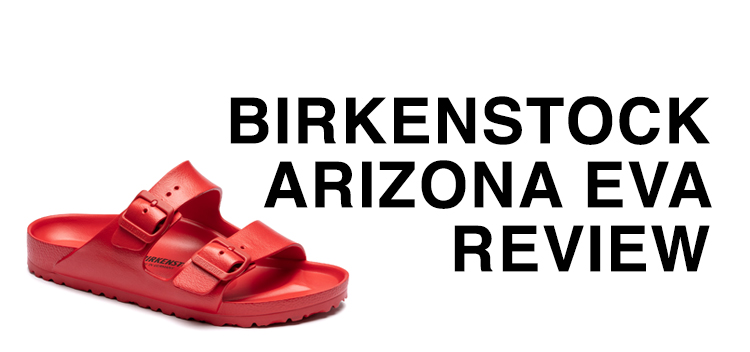 See, I never really felt a strong desire for a pair of Birkenstock Arizona sandals.
No matter how hard I try, I'll never be Kate Moss in the 90's.
Sure, I stomp around the East Village, but I'll never be Alexa Chung stomping around the East Village.
When it rains, it pours all my "not for me" feelings down the sewage drain though.
… and I bought a pair of Birkenstock Arizona EVA sandals, purely because they're 100% waterproof.
Here's the deal with these waterproof Birkenstock sandals…
---
Birkenstock Arizona EVA Sizing
For comparison, my other shoe sizes run:
-Adidas Stan Smiths, US 8
–Chanel Shoes, FR 39
–Christian Louboutin, IT/EU 39.5
–Golden Goose, IT/EU 39
–Hermès, FR 39
–Isabel Marant, FR 39-40
-Nikes, US 8.5
–Repetto, FR 39.5-40
… you can find my Birkenstock Boston sizing here and my Teva sizing here.
My Narrow Birkenstock Arizona EVA sandals, in Red, are a size 38.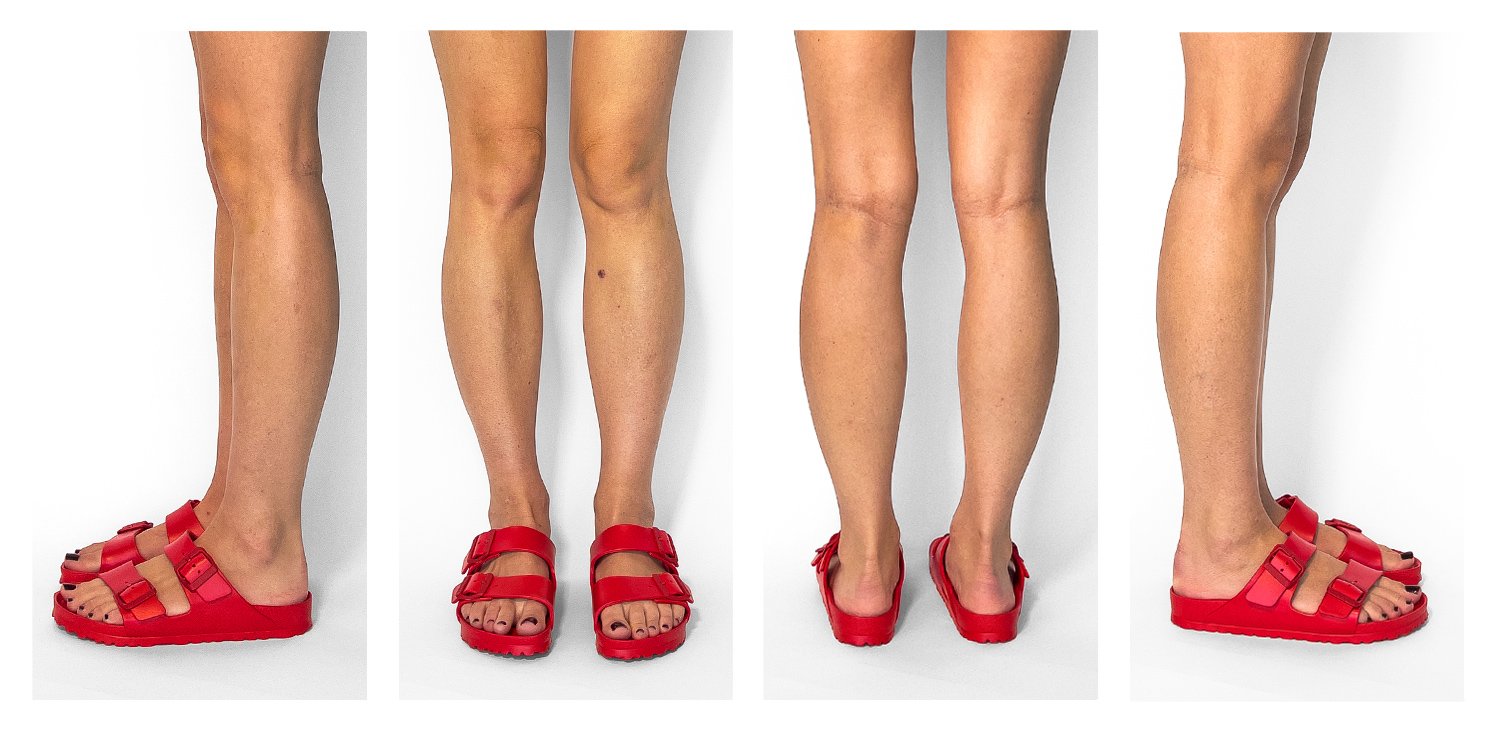 I probably could have sized up to a 39, like my Birkenstock Boston clogs, but my local store didn't have them in stock.
Part of why I took a 39 in Bostons was if I needed the extra space to slip on socks with them.
However, with the Birkenstock EVA sandals, I definitely won't be wearing socks.
I guess, if I needed to, I could adjust the buckles to accommodate a pair…
… but it's like a, "sun's out, socks off" kinda deal, y'know?
They're the beach sandal, the pool sandal, the picnic sandal, the "is it going to rain this summer?" summer sandal, basically the all-things-summer sandal.
---
Impressions
These sandals are officially called the "Birkenstock Arizona EVA sandals."
I say "officially," because capitalization is important here.
They aren't named after, say, Eva Longoria, Eva Mendez, or even Eva Gabor.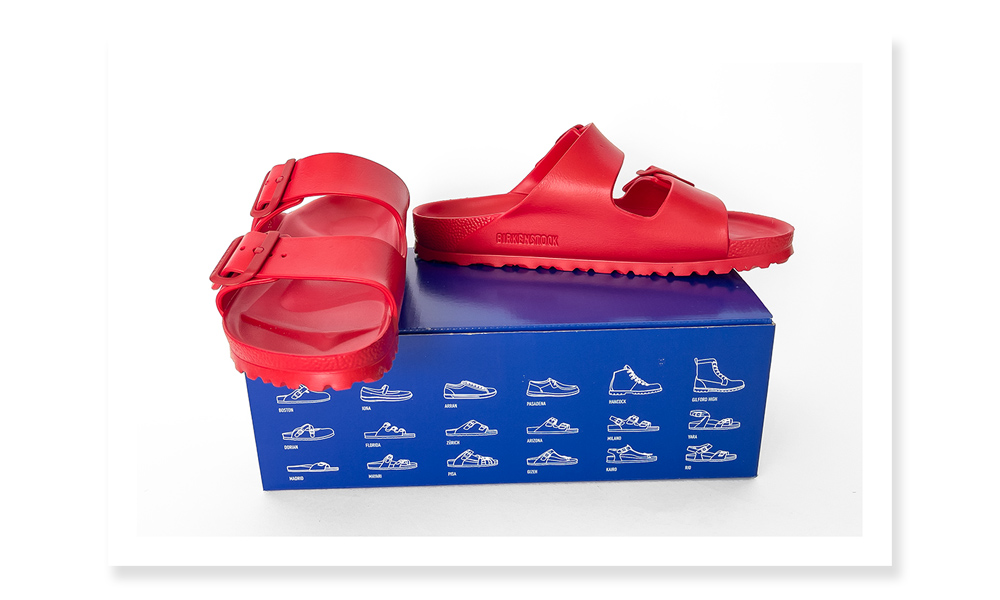 "Ethylene Vinyl Acetate" (i.e., EVA) is the material that Birkenstock EVA sandals are made from and named after.
Teva Universe sandals also use EVA for their soles.
Not to weight shame Teva sandals, but Birkenstock's EVA sandals only weigh 203 grams vs. 302 grams for the Tevas… for more comparison, a pair of Havaianas flip flops are 294 grams.
They're still slightly chunky, like a classic pair of Birkenstock Arizona sandals.
… but, since they're made from EVA, they're totally waterproof, unlike a classic pair of Birkenstock Arizona sandals.
Oh, and they're totally comfortable.
---
Want Something Even Easier?…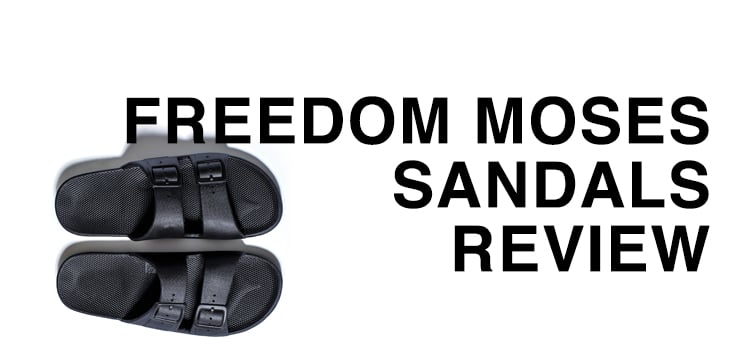 ---
Pros & Cons
Pros
–Light: Clocking in at a whopping 203 grams, Birkenstock EVA sandals are lighter than a pair of rubber flip flops.
–Moulded (and comfortable) foot bed: Birkenstock is known for their orthopaedics and while the price for a pair of EVAs is low, they did not skimp on the design for their foot bed.
–Water resistant: The main reason I got these… but, it's true they're water resistant, which also means they're super easy to clean.
–Price: A nickel under $50 USD, they're the Birkenstock look for a fraction of the price.
Cons
None.
---
While I'm still not 100% sure if I can pull off Birkenstock sandals, they do satisfy my need for not-flip flop summer sandals that can be worn in the rain.
I guess, after the rain, these Birkenstock rainproof sandals blossom from the sewage drains.
If you're looking for a go-to summer sandal, Birkenstock EVA sandals are it.
You can find Birkenstock EVA sandals at Amazon, Anthropologie, Urban Outfitters, or Zappos, among other retailers from $49.95.
Note: newinspired uses affiliate links which costs you nothing… but means a lot to me. When you use these links, the money newinspired earns gets reinvested in blog content. Absolutely nothing on newinspired is "gifted" or sponsored, I purchase each item with my own money. Affiliate commissions are used to purchase new items to honestly & thoroughly review. If you found this review helpful, consider using them to support newinspired.
---
You might also like…