After my AGOLDE Parker shorts, I was totally sold on AGOLDE jeans.
Those shorts were perfect.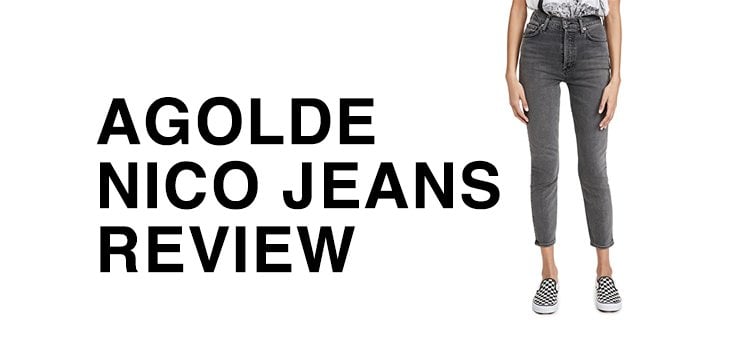 … but AGOLDE's sizing?
Super inconsistent.

During Shopbop's bi-annual sale, the lure of silver AGOLDE Nico jeans reeled me faster than any dazzling bobby.
Here's the deal with AGOLDE jeans sizing and quality…
AGOLDE Jeans SIZING
For reference, I'm 5'5.75" and weigh 115-117 lbs.
For comparison, here are some of my other denim sizes:
–Acne Studios denim shorts, size 25
–APC jeans, size 26
–Levi's, size 25
–Rag & Bone jeans, size 24-26
–Re/Done Original jeans, size 25 (sometimes a 26)
My AGOLDE Nico jeans, in Ceremony, are a size 24.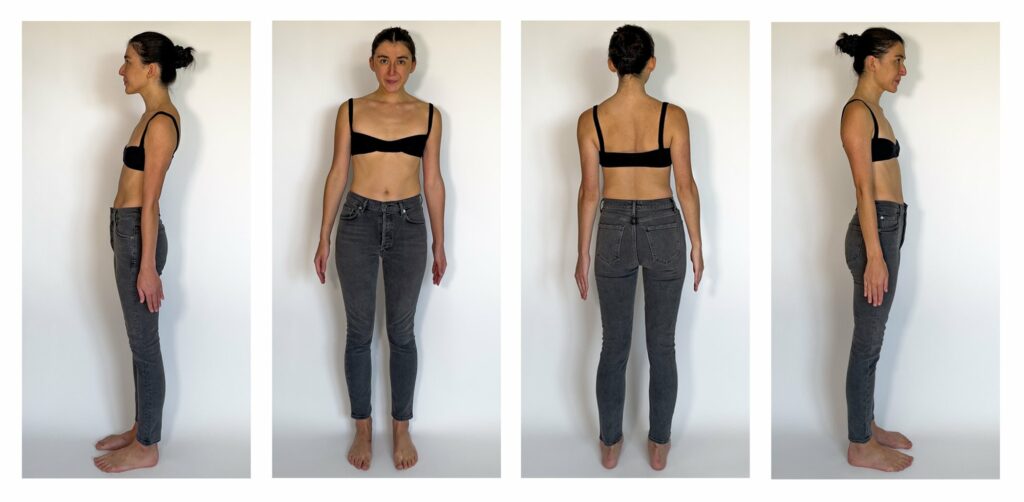 These AGOLDE jeans definitely fit large to size, like you should size down in them.
At 59% cotton/40% viscose/1% elastane, I felt comfortable sizing way down in these jeans.
AGOLDE (and Shopbop) doesn't lie when they say that they're "ultra-soft Comfort Stretch fabric."
They look like 100% cotton jeans, but feel ultra comfortable due to the 40% viscose and 1% elastane.
With a 10.75" rise and a 26.75" inseam, these jeans land right at my ankles.
… which is perfect for showing off your shoes.
---
AGOLDE Denim QUALITY
Let's put AGOLDE Nico jeans jeans to a "pseudo-scientific lab report" analysis!
For the sake of fun, this denim series is called the "Denim Dance-Off," because I'm gonna write about everything you wanna know about this pair of jeans and how easy it is to dance in 'em (tbh, this isn't important to me, because I don't dance, I just wanted to make the series an alliteration).
Note: These are my opinions, yours could differ.
1- Do They Flatter Your Bum?
AGOLDE's Nico jeans are super flattering bum-wise.
2- Is There That (Unfortunate) V-Shape From the Front?
Jeans that aren't black or dark blue make me nervous, it's like lighter jeans draw more attention to any kind of front or back flaws you think you have.
… luckily, there aren't any issues with any front V's.
3- How's the Overall Quality of Material?
With 59% cotton/40% viscose/1% elastane, I was concerned that AGOLDE's Nico jeans would feel more like denim leggings (remember jeggings? LOL).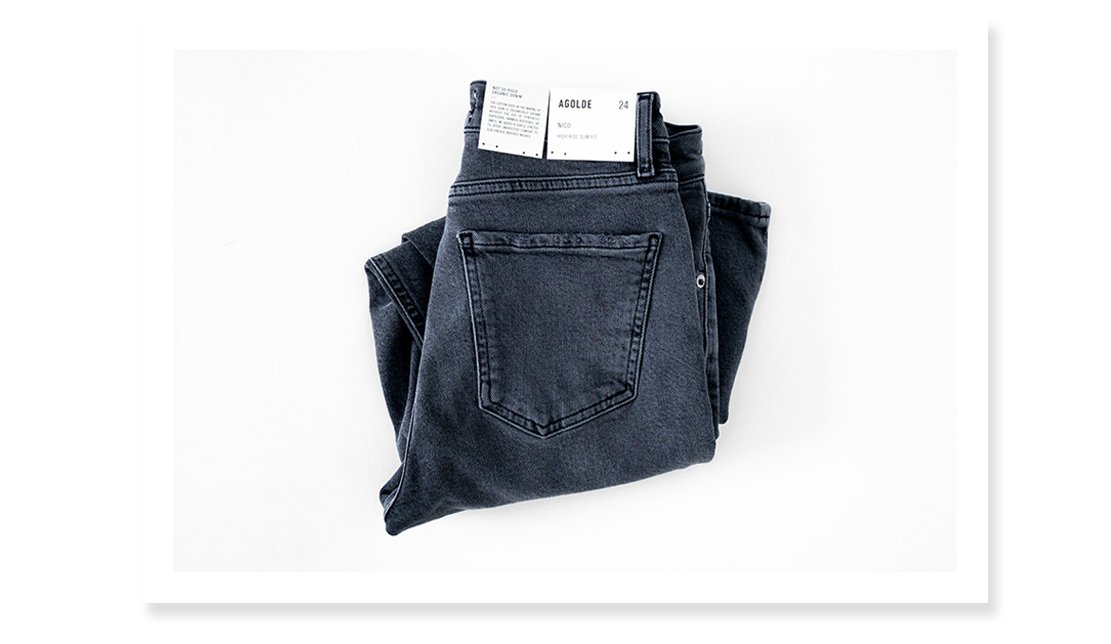 In reality, they feel slightly thicker and similar to "real" jeans.
"Real" jeans that are really comfortable…
4- How Do They Hold Up to Washing? Does the denim wash fade?
Cold wash, air dry, and no issues with the wash fading.
5- Can You Dance In Them?
If you want to, sure!
---
PROS & CONS
Pros
–Zip fly: Zip flies are just so much easier than button flies.
–Organic cotton: No word on the sustainability behind the viscose or elastane, however the 59% cotton is organic cotton.
–Price: In this sad new era of $250 USD being the new-norm for "nice" jeans, $168 is relatively refreshing.
–Tight, yet flattering fit: These are the jeans you'll pull on when you feel your best.
Cons
–Are they too tight?: I'm still trying to decide if these look too tight on me…
---
"I'll be your mirror
Reflect what you are, in case you don't know
I'll be the wind, the rain and the sunset
The light on your door to show that you're home"
-The Velvet Underground & Nico, "I'll Be Your Mirror" (1966)
AGOLDE had a superabundance of styles, however, it's all about knowing what jeans look best on you.
Maybe the Lana jeans croon to you, while their Riley jeans roam rent free in your mind.
The Nico skinny jeans sing sweetly to me though.
… but, I'll be here for you even if you pick a different style.
AGOLDE Nico jeans (and other styles) are available from Nordstrom, Shopbop, or Revolve starting at $168 USD.
Note: newinspired uses affiliate links which costs you nothing… but means a lot to me. When you use these links, the money newinspired earns gets reinvested in blog content. Absolutely nothing on newinspired is "gifted" or sponsored, I purchase each item with my own money. Affiliate commissions are used to purchase new items to honestly & thoroughly review. If you found this review helpful, consider using them to support newinspired.
---
You might also be interested in…