Saying "I love hoop earrings" has become as obvious as saying "I love avocado toast."
… like, duh you do.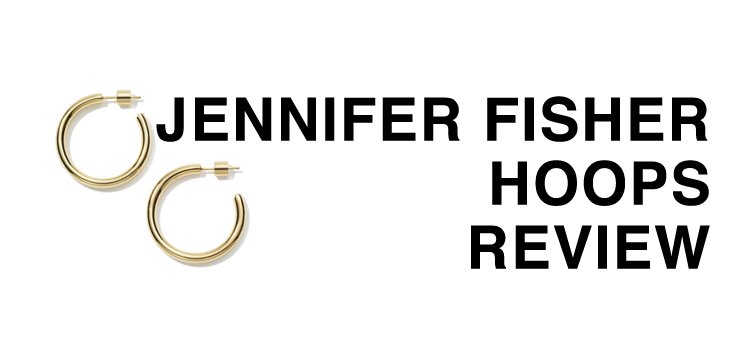 Hoop earrings have gone from ancient times to 1980's Sade to literally every late-2010's girl-at-a-boozy-brunch.
They're the best piece of jewelry that you can own.

At this point, I don't need to explain why — this New York Times article can.
… but at Jennifer Fisher's price points, I do need to explain why her hoops are so worth it.
---
Which Jennifer Fisher Hoop Size To Choose
There are so many hoop choices on Jennifer Fisher's site.
… like how are you supposed to find ultimate Goldilocks "not too big, not too small" pair out of 96 styles?
96 slightly different pairs of hoops isn't 3 plates of oatmeal/chairs/beds.
This is where Gwyneth Paltrow's Goop comes in; they collaborated with Jennifer Fisher to make the perfect pair, so you don't have to weed through the dandelions to find your pair.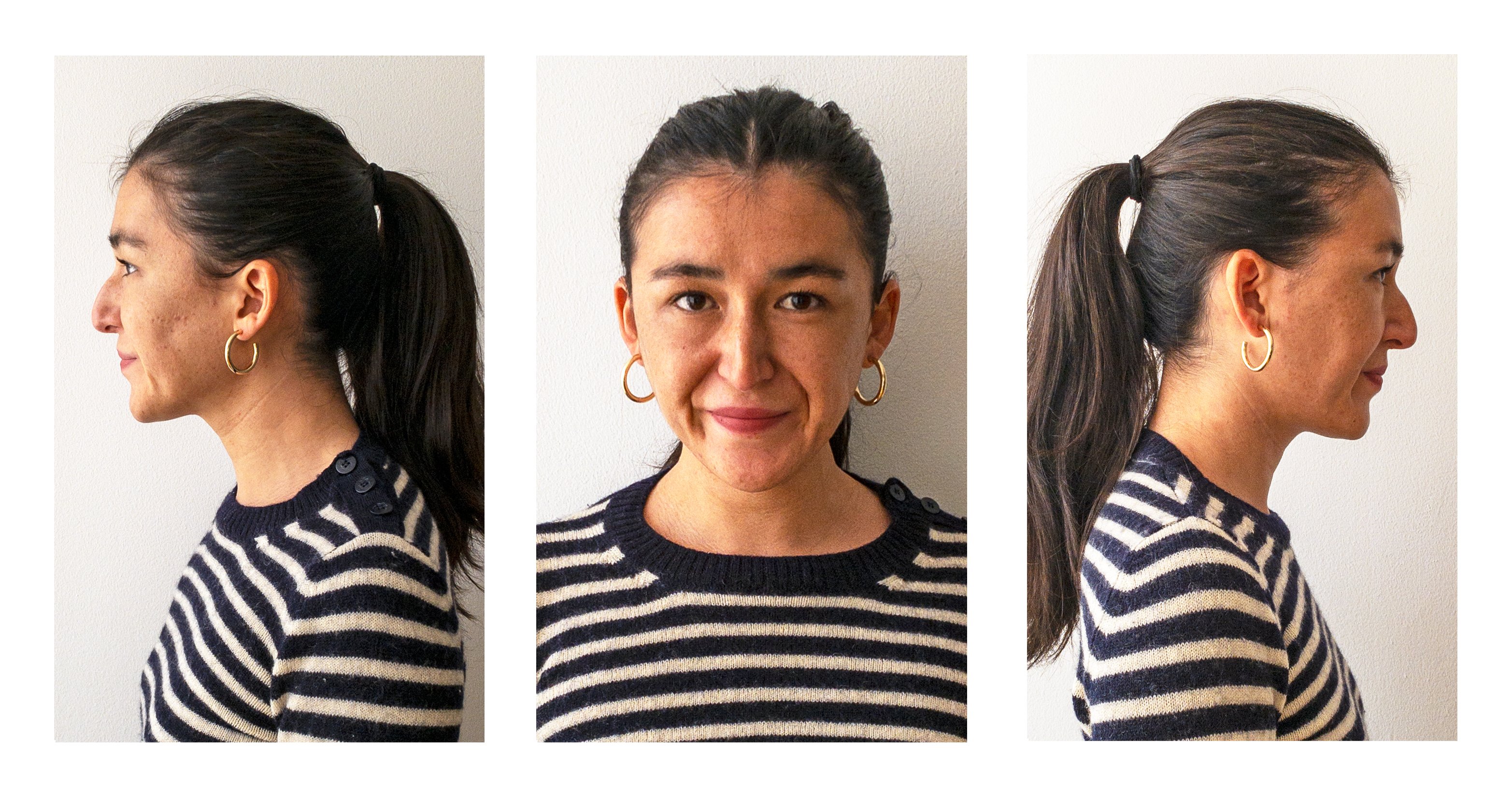 The Goop x Jennifer Fisher pair are 10-karat yellow gold-plated brass (with 14-karat gold posts), aren't totally closed, have a diameter of 1″ and are 4.2 mm thick.
For my (relatively) smaller face, 1″ works quite well. If you want to make more of a statement or have a larger face, you might want to go with a 1.5″ or 2″ pair (like the Baby Lilly pair).
For an understated (but still, uh, stated) day or night look, these hoops are perfect.
Not too big, not too small, just the right hoop size.
COMFORT & QUALITY
While they're gold-plated brass, these hoop earrings are comfortable.
… don't turn your lobes green and forget you have them on kind of comfortable.
In other words, at 3.2 grams each, these hoops add just the right amount of levity and style.
After six months of wearing them almost every day and fiddling with them whenever I wear them, the gold-plated brass shows no signs of dulling.
Jennifer Fisher's hoops come in a clear zip top bag which contains your hoops and an extra post in case you lose your backing.
---
JENNIFER FISHER HOOP OUTFITS
As seen on my Instagram…
These hoops go with any kind of outfit.
They add just the right amount of style, but aren't "in your face."
See what I mean?
---
YOU MIGHT ALSO BE INTERESTED IN…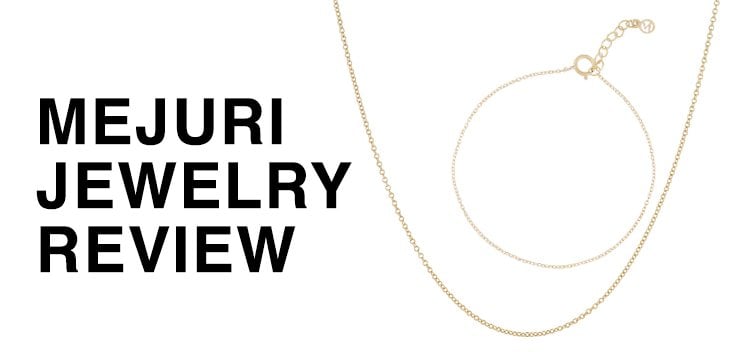 ---
PROS & CONS
Pros
–Quality: After 6 months of wearing, they haven't tarnished nor has the gold plating rubbed off.
–Gold Plated Brass: Won't turn your earlobes green!
–Lightweight: Won't stretch out your earlobes!
–1″ Diameter: A perfect size that looks equally appropriate during the day as they do at night.
–Comes with Extra Backs: So if you lose the first set of backs, you literally have a backup.
Cons
… I got none!
---
Truth be told, my Goop x Jennifer Fisher hoop earrings were a Christmas gift from my boyfriend.
Even more truth, while I love these hoops as they are, I really love that he knew how me they'd be.
… even though he knows I refuse to overpay for eggs on the weekend, he knew I'd wear these earrings endlessly.
Goop x Jennifer Fisher hoops are available for $200 USD on goop.com.
Alternatively, Net-a-Porter and Moda Operandi has a great selection starting from $150 USD.
Note: newinspired uses affiliate links which costs you nothing… but means a lot to me. When you use these links, the money newinspired earns gets reinvested in blog content. Absolutely nothing on newinspired is "gifted," I purchase each item with my own money. Affiliate commissions are used to purchase new items to honestly & thoroughly review. If you found this review helpful, consider using them to support newinspired.
YOU MIGHT ALSO BE INTERESTED IN…