Day 4 of my Chanel slingback challenge.
Today in Panama City (where I'm now living) it is super hot outside (this is considered summer time) and I had a few errands to run…
So I turned to Kate Moss and how she dressed when she went to Rio last year. And I totally decided to copy her outfit, but add the Chanel slingbacks.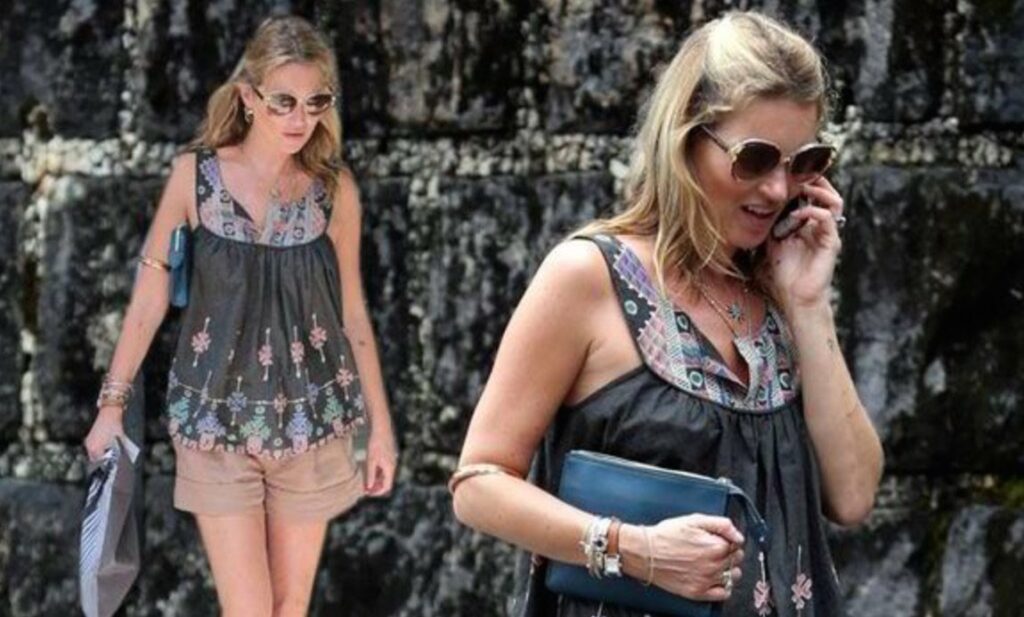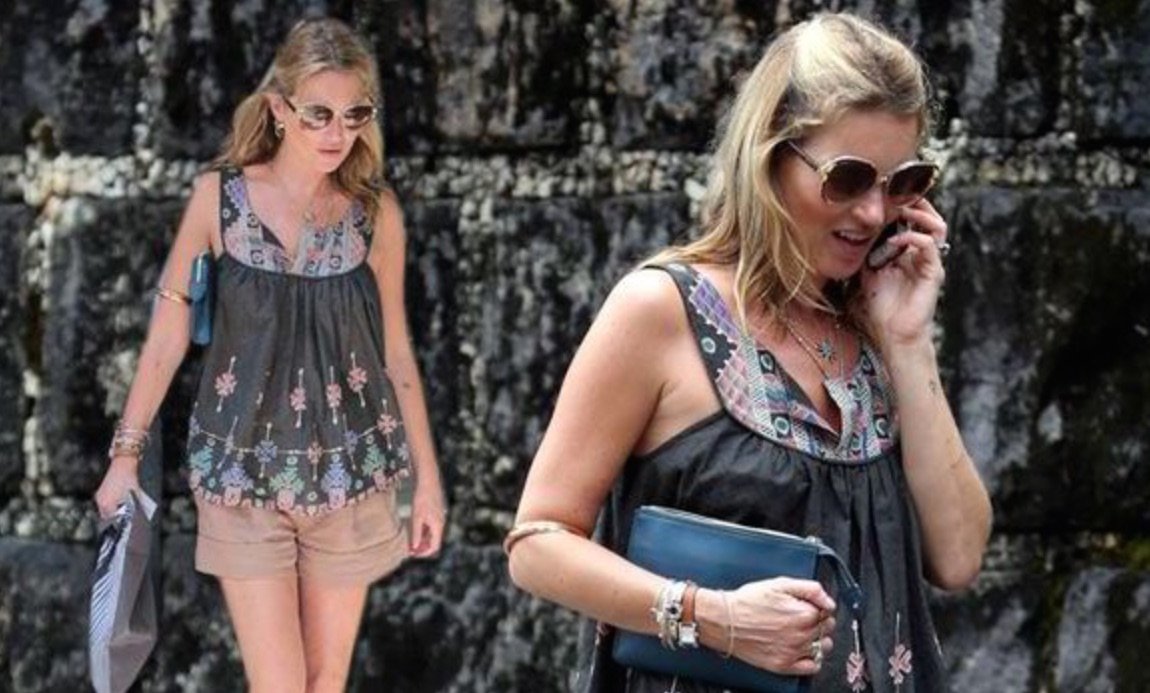 This Kate Moss outfit is different from the traditional Kate Moss style, but it still screams Kate. Well, obviously, I mean it is her. The stacks of vintage jewelry, oversized sunglasses, unexpected blue purse?
Here's my take on Kate's look: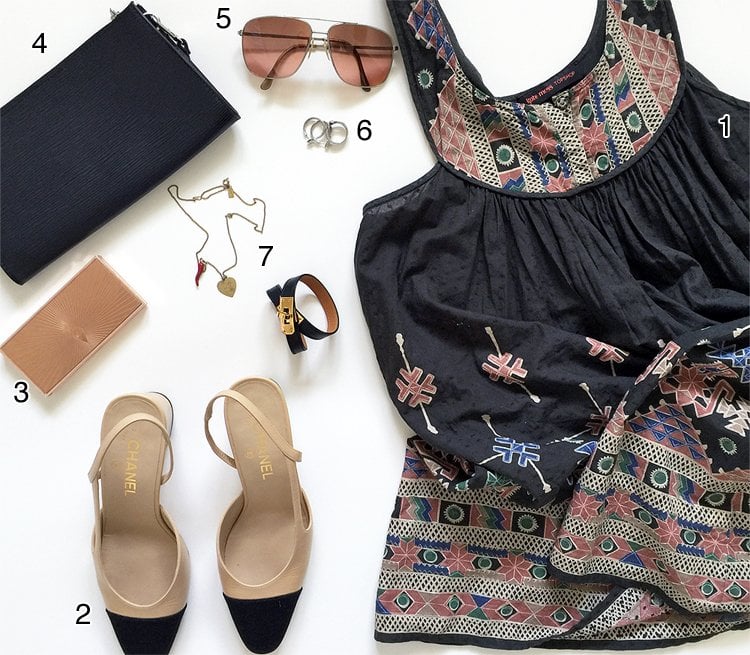 Kate Moss Topshop Dress, it looks like Kate cropped hers into a top in Rio. But I like the dress version. Also I'm horrible at altering my own clothes. This dress is breezy and easy, ideal for these hot Panamanian summer days.
The Chanel Slingbacks
Charlotte Tilbury Filmstar Bronze & Glow, this is how Kate accentuates her cheekbones (as if they needed help being beautified). If it works for her, it has to work for me, right?
Louis Vuitton Epi Leather Pouchette, the same as Kate's only black instead of her blue. Love the whole small bag/no bag thing. Big bags were such a bother.
Super Vintage Sunglasses, the sunglasses in her outfit look super vintage so I'm grabbing these vintage aviators again to give the outfit a bit of a kick.
David Yurman Jewelry, Kate always piles jewelry on when she's on holiday doesn't she? Two of these rings are actually hoop earrings. My sister bought them then got tired of them so passed them down to me. They fit my ring finger as rings, so I stack them with the "X Crossover" ring to make it a little more sparkly.
My Trusty Necklace and Hermés Kelly Double Tour , she has a bunch of necklaces layered, but I'm going with my trusty In God We Trust necklace from yesterday — this time with an Italian corno charm to give me a little luck. Also an Hermés bracelet because Kate was wearing her Hermés watch and well, I felt like it would be a good touch.