If you're a longtime reader, you're likely absolutely sick of hearing me go on and on and on about elusive vintage Levi's.
… don't worry, I'm over it too.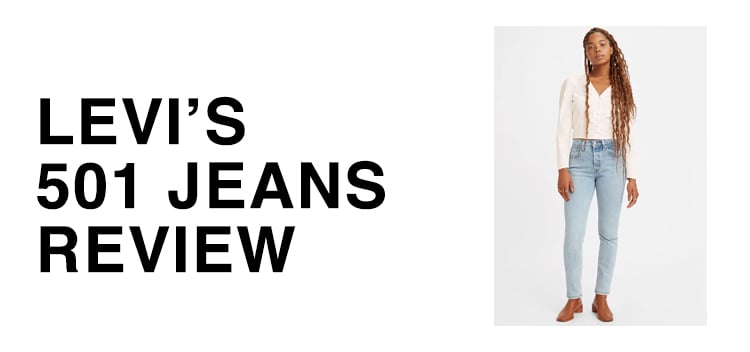 In my final quest, I decided to just go ahead and get the pair of jeans that vintage Levi's stem from:
The 501 jeans.
Let's finally see if this is it, if a new pair of women's Levi's 501 skinny jeans are the solution to vintage 501s.
… if it isn't, I promise I'll finally shut up about ~vintage~ Levi's.
---
Levi's 501 Jeans Sizing
For reference, I'm 5'5.75" and weigh 115-117 lbs.
My other denim sizes run…
–APC jeans, size 26
-Boyish, size 25
–MOTHER denim, size 24-26
–Rag & Bone jeans, size 24-26
–Re/Done Original jeans, size 25 (sometimes a 26)
-SLVRLAKE, size 25
… meanwhile, my Levi's Ribcage and Wedgie jeans are both a size 25.
In Levi's 501 Skinny Jeans, in Tango Light, I took a size 25 as well.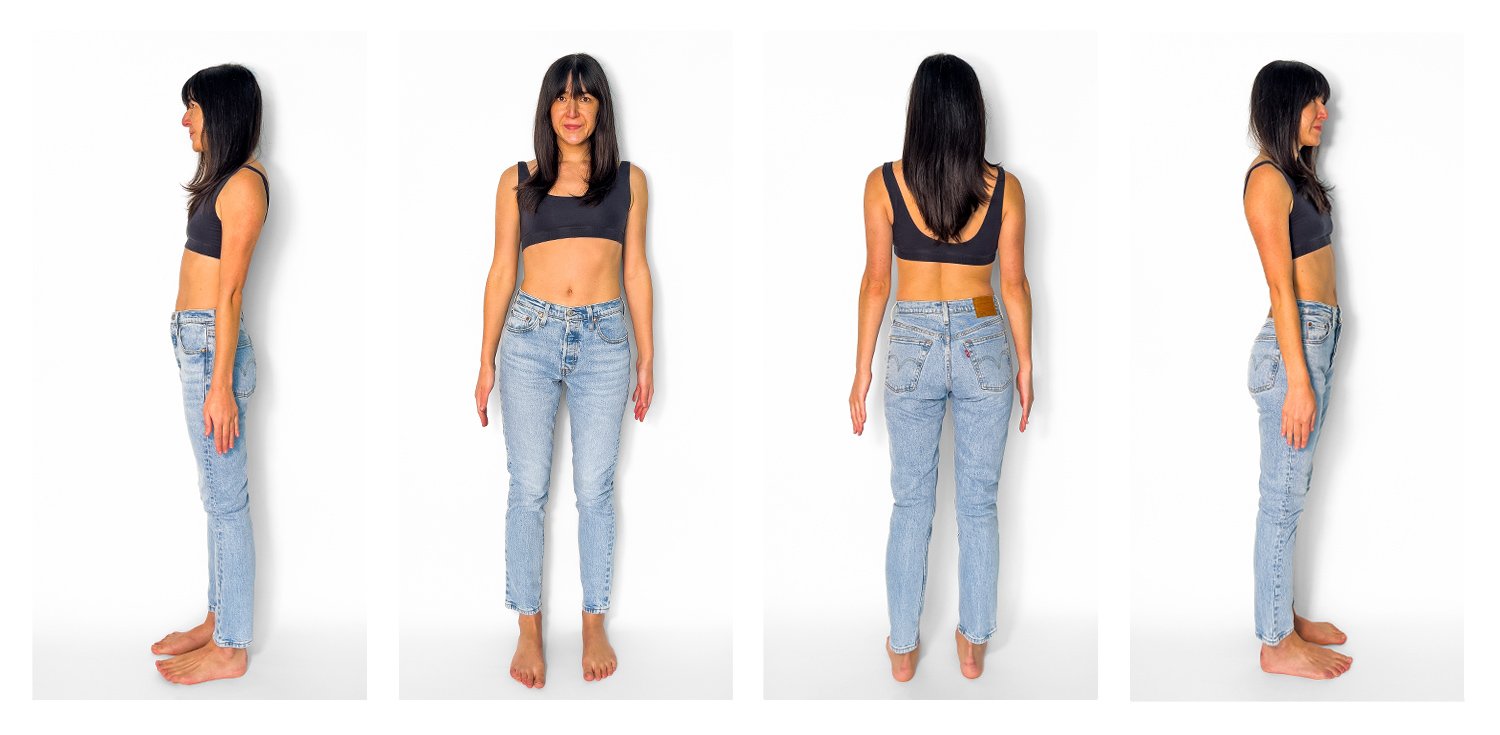 The rise is more of a mid-rise, and goes between my hips and belly button.
The length was perfect (28"), and goes just past my ankle bone.
… and the bum is, well, even better than the Wedgie jeans tbh.
---
Levi's 501 Jeans Quality
Let's put Levi's 501 jeans to a "pseudo-scientific lab report" analysis!
For the sake of fun, this denim series is called the "Denim Dance-Off," because I'm gonna write about everything you wanna know about this pair of jeans and how easy it is to dance in 'em (tbh, this isn't important to me, because I don't dance, I just wanted to make the series an alliteration).
Note: These are my opinions, yours could differ.
1- Do They Flatter Your Bum?
Yes!
2- Is There That (Unfortunate) V-Shape From the Front?
Depending on the angle you stand in, you can make out a bit of a V-shape unfortunately.
… but, when you consider how you can sometimes see a v-shape in all those Parisian "it-girls" or other Indie Disney Princesses when they wear their vintage jeans, I think it's normal.
3- How's the Overall Quality of Material?
100% cotton denim, i.e., they feel like a proper & standard pair of jeans.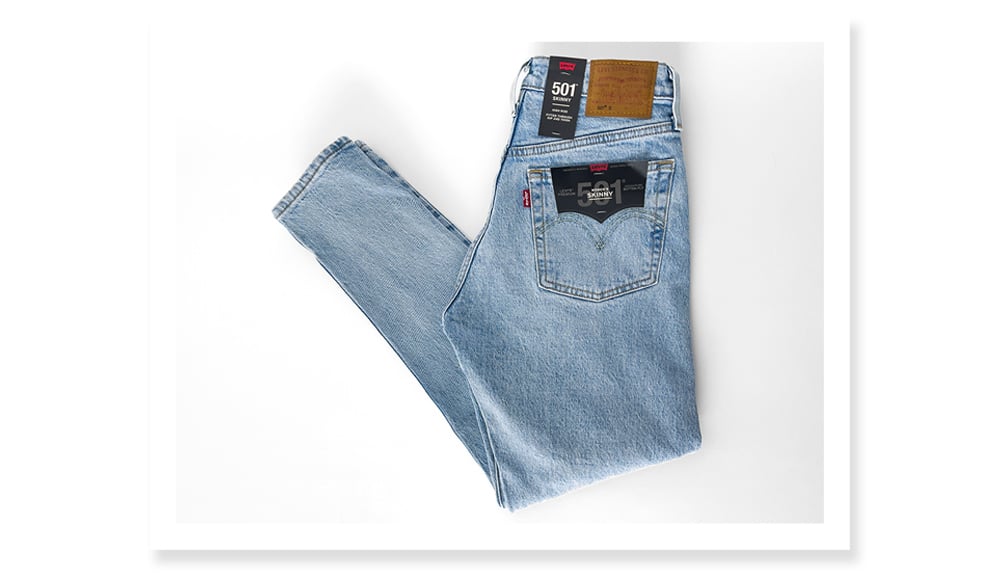 4- How Do They Hold Up to Washing? Does the denim wash fade?
After washing on cold and airdrying, Levi's 501 skinny jeans returned to their original shape and lost the looseness that came from wearing them after ~5 days.
"Tango Light" is a lighter wash, so it's hard to say if they faded — but I'm pretty sure they didn't.
5- Can You Dance In Them?
I really hate that I added this as denim quality criteria, but yes…
Nobody puts baby in the corner — unless it's me, because I'm annoyed that I stupidly put "Can you dance in them?" as a criteria for denim quality, when I don't even like dancing.
After you've worn these jeans for an hour or two, they will loosen up, and yes, you can dance in them.
---
Pros & Cons
Pros
–Super mom-y: Listen, these jeans really look like the epitome of "mom jeans."
–Super affordable: At $98 USD, these 100% cotton jeans are a 100% joy.
–Tango Light: Is this the most transcendent trans-seasonal denim wash?
–Washed well: Levi's 501 skinny jeans will get their shape back after you launder them.
Cons
–Loosens up fast: These jeans get baggy fast — again though, a quick wash/air dry will restore their shape.
---
No, I did not throw the "Denim Dance Off" for Levi's 501 jeans at all.
Maybe the skinny jean version doesn't look exactly like ~vintage Levi's.~
… but they are actually, really, really, really great none the less.
You can find Levi's 501 Skinny Jeans at Levi's, Nordstrom, Revolve, Shopbop, or SSENSE from $98 USD.
Note: newinspired uses affiliate links which costs you nothing… but means a lot to me. When you use these links, the money newinspired earns gets reinvested in blog content. Absolutely nothing on newinspired is "gifted" or sponsored, I purchase each item with my own money. Affiliate commissions are used to purchase new items to honestly & thoroughly review. If you found this review helpful, consider using them to support newinspired.
---
You might also like…