Since my first The Real Real Review (here), I've done a lot of searching…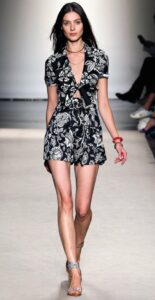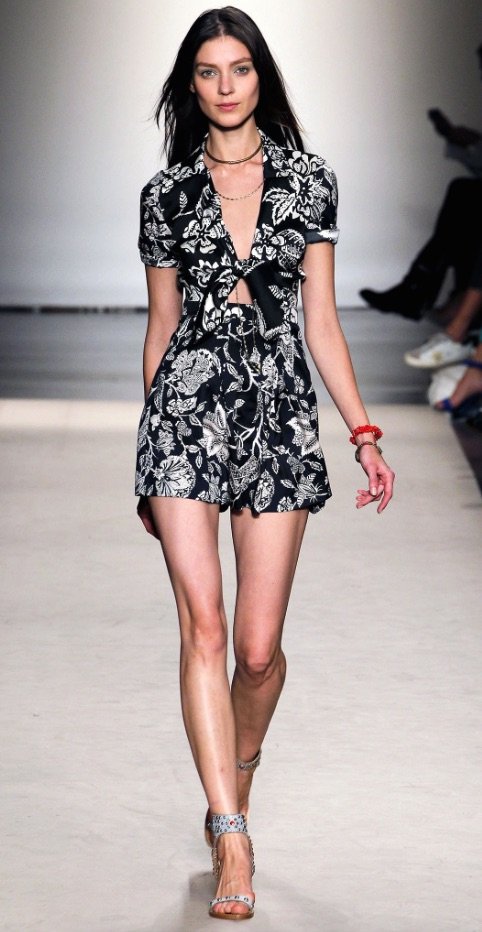 And I finally found it. The Isabel Marant Mira cutout dress that I've wanted forever/since I saw it on Lily Aldridge.
In my first review, I went on about my love for SS/13 Isabel Marant. Isabel Marant captured everything that I love with her SS/13 collection. So summery, so Elvis, so wearable… But just so cool though. And that navy blue print with the white Hawaiian flowers has to be one of my favourite things ever created. The Mira dress was a sure standout from that show.
Like I've said before, I don't think that they make fake Isabel Marant clothes (maybe shoes — but not clothes). So I purchased my SS/13 Isabel Marant dress on The Real Real without any hesitations.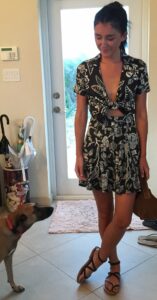 Everything that The Real Real wrote for this dress was true: the size was a FR 34 and the dress did indeed come with its original tags still on! It arrived in its crisp white tissue paper and dust bag.
With an extra saving of 20% off, the dress was basically a steal at a little over $100. MUCH cheaper than I've seen it on eBay for.
I highly recommend The Real Real for designer clothing purchases. They have basically everything and for much less than other websites. You do have to be careful, like at any consignment shop or like you would be on eBay, but for the most part you should be okay!
Can't wait to continue my quest to buy all of Isabel Marant's SS13 collection on The Real Real…! Will keep you posted ?