The one that got away…
I'm not talking about the boy that got away.
Because I'm over him. (Moderately, not really.)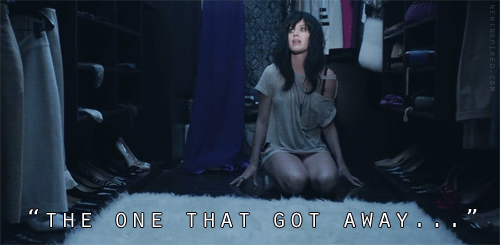 Nor am I talking about that drink I didn't try at Baldwin Barmacie in Montreal before it closed. Or that party I didn't go to because I just started Orange Is The New Black and needed to keep watching. Or even that job interview I passed up because I was happy where I was.
I'm talking about the dresses, tops, and shorts that got away…
The fashion collection that got away.
The one where you wanted everything from it, but you were in school and there was no way in hell you could justify a $600 USD blouse on a student budget…
One of the biggest for me? The Isabel Marant SS13 collection. It hits a particularly high note for me. I'm a moderately crazy Elvis fan. OK, that sounds worse than it is… I really really really love Elvis. In a casual love kind of way. And living in a warm climate, the Hawaii aesthetic just pushes it over the edge for me. The whole collection was so quintessentially Isabel Marant.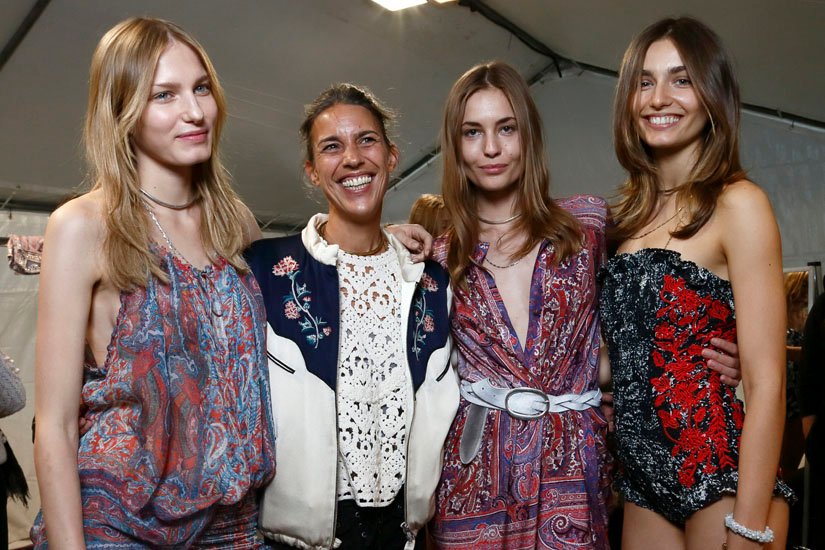 Enter The Real Real.
The Real Real is an "authentic luxury consignment site." With $100 million worth of sales in 2014, the Real Real has really caught on.
Per their Facebook…
"The RealReal is the leader in authenticated luxury consignment. We offer the largest selection of pre-owned and authenticated luxury items including men's and women's luxury fashion, fine jewelry & watches and fine art. The RealReal sells pieces from designers such as Chanel, Hermès, and Louis Vuitton; jewelry and watches from Cartier, Rolex, and Van Cleef & Arpels; and blue-chip art from Andy Warhol, Roy Lichtenstein, Sam Francis and hundreds of others. Our consignors earn 60-70% of the sale price, and items sell quickly, most within 3 days."
But, I've read some dodgy stories on The Purse Forum and Sitejabber re: the authenticity of some items… If it was me, I would not purchase any items that are easily and widely recreated, i.e. Chanel bags, Louis Vuitton bags, Valentino Rockstuds, or just about any luxury "it" item. But clothes? I have a good feeling we're safe in clothes.
Which brings me to my first purchase ever from The Real Real (and my The Real Real Review)…
The SS13 Isabel Marant Minsy Hawaii Aloha Embroidered Silk-Organza Top.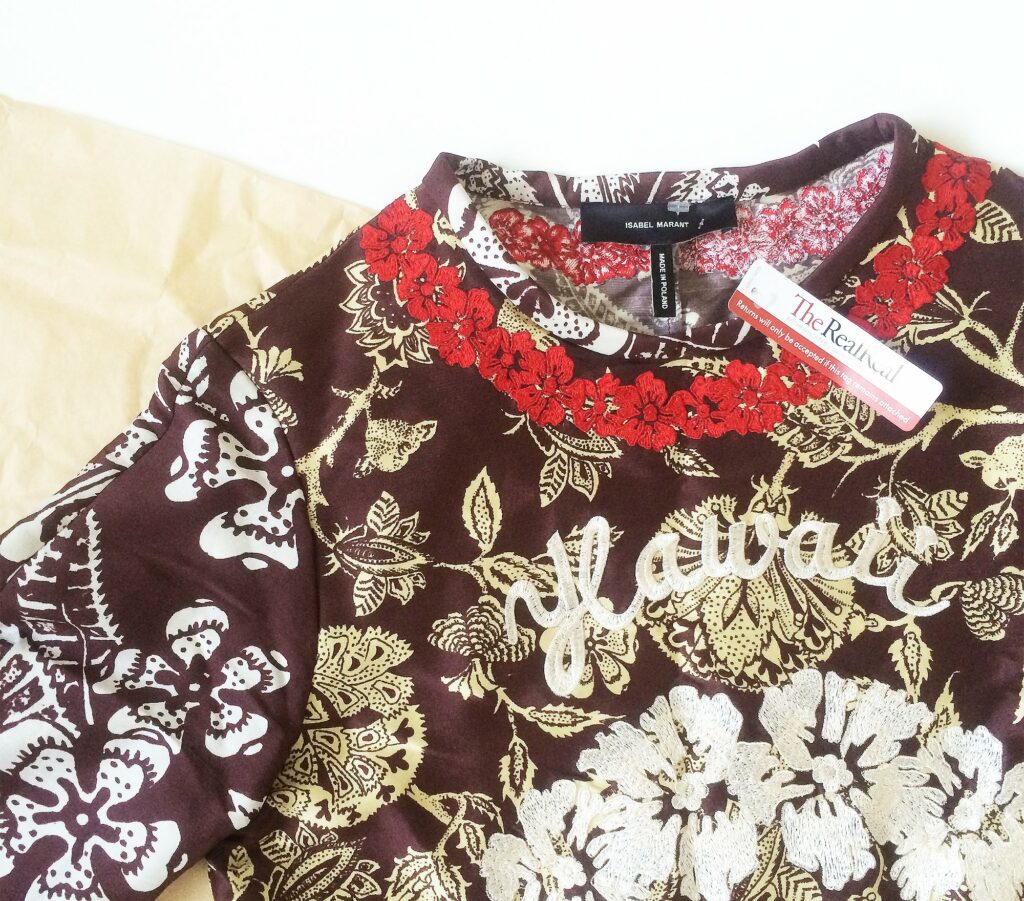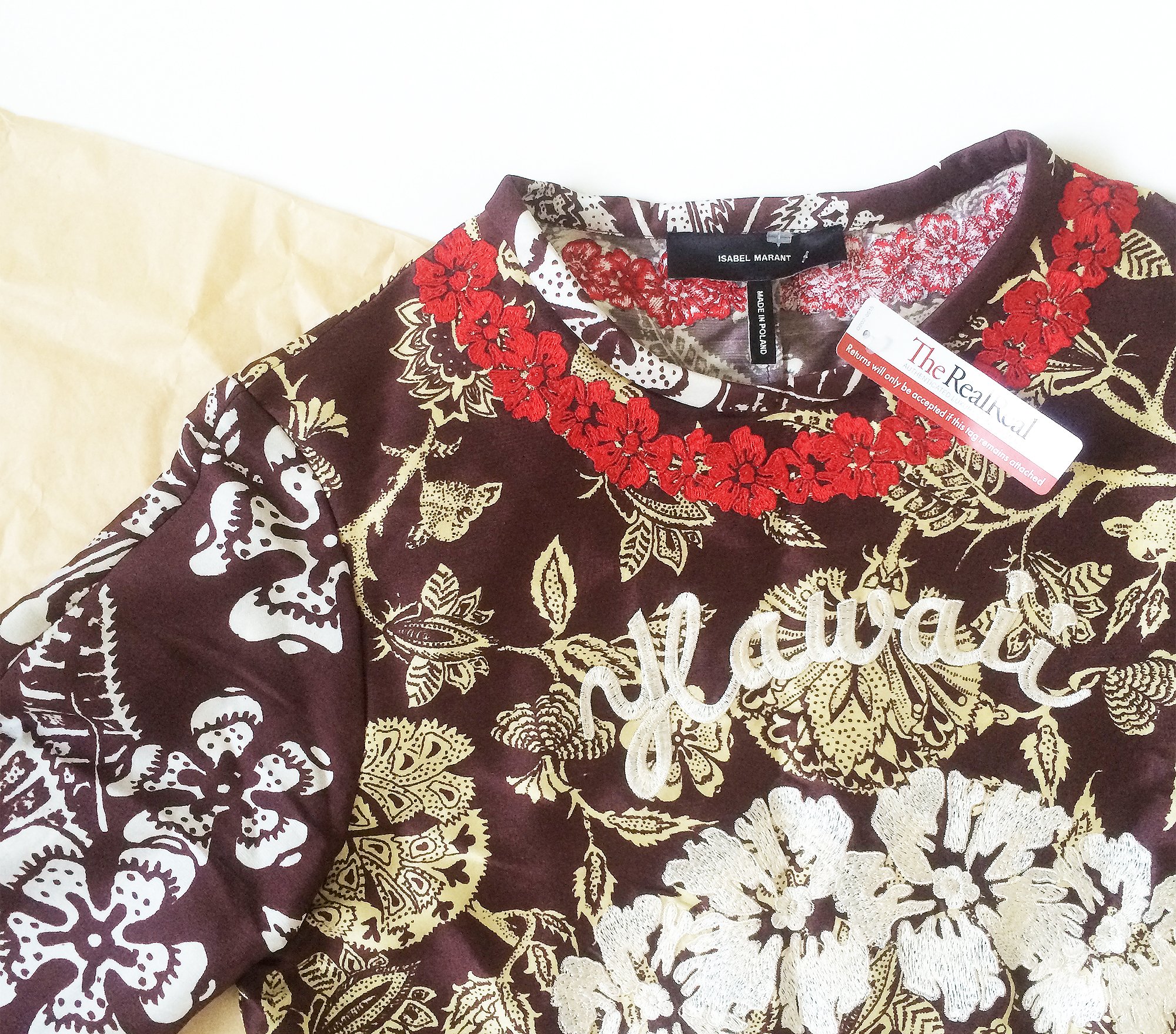 I have the matching shorts that I got years ago from La Garçonne but never found a price that I loved for the top… Until a casual browse of The Real Real…
20% off you say? Oh, an additional $25 off for a new customer?
Aha.
The final order came to a pinch over $60USD (with $11 shipping) for my coveted Isabel Marant top…
A week later it arrived in a beautiful little dust bag (is The Real Real the Net-A-Porter of consignment shops?).
Almost everything was perfect.
The only things that concerned me for future purchases? The sizing and quality descriptions.
It was listed as a medium. But the size on the tag? FR34. With sizing that starts at FR34 and goes until 44 in Isabel Marant world, FR34 is more of an XS/S not a medium.
Luckily I'm a bit of a chameleon when it comes to Isabel Marant sizing. I can range from 34-38 in clothes, and a 38-40 in shoes. But if I wasn't, I would be sorely disappointed by how The Real Real described the size.
The shirt's "very good quality" description was on moderately true save for a loop stitch that was quickly unraveling with each try-on. And another stitch pulling on the sleeve. This was explained when they said the "faint wear throughout" in the condition section, but I still felt like the "very" in "very good quality" could have been dropped…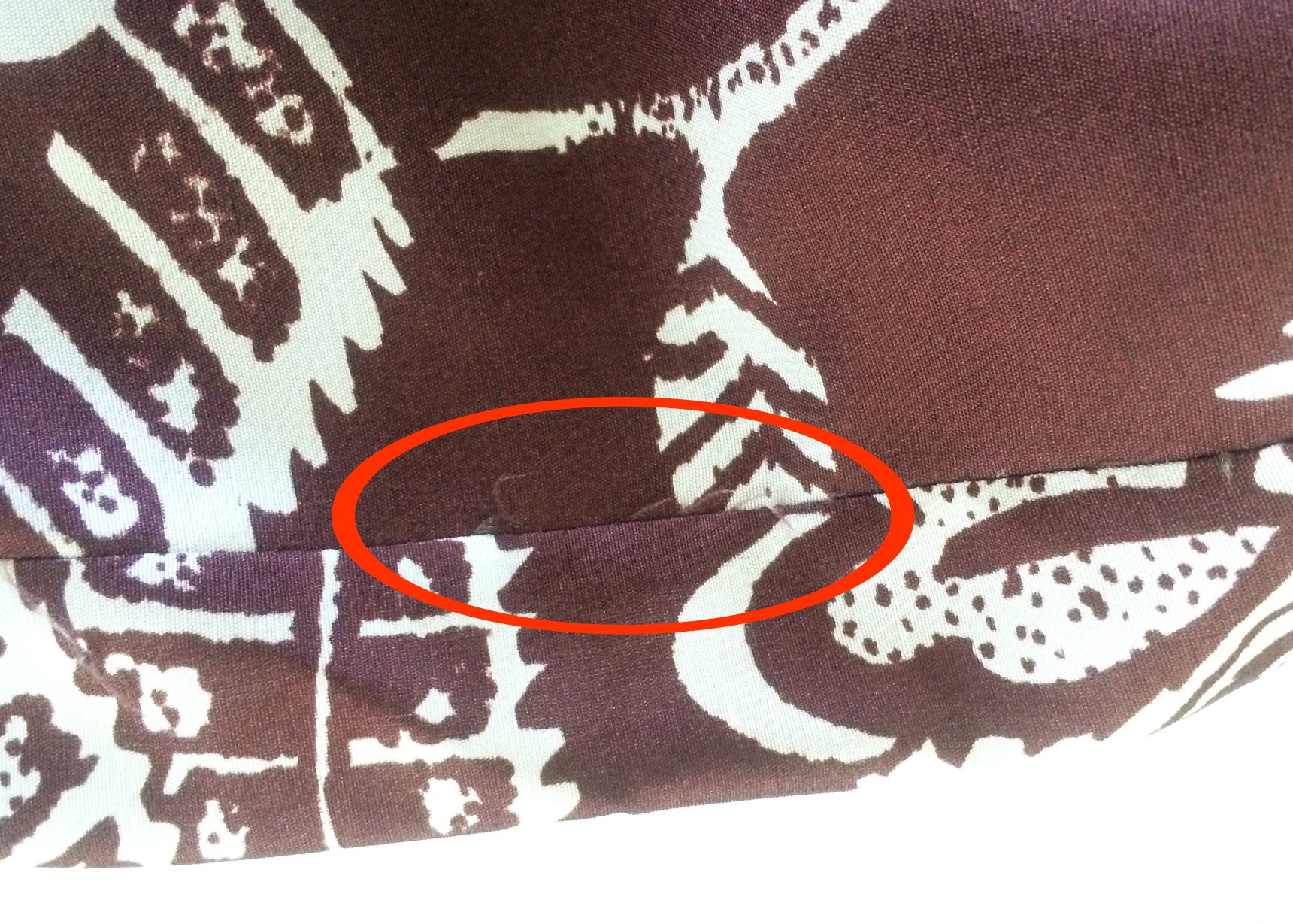 But other than the loose stitches, the shirt was just what I wanted at an ideal price.
Also, unlike Vestiaire Collective, all of the clothes are in The Real Real's posession. For me this is a massive plus — you know it's yours once it's in your cart. No having to message the owner and ask.**
I would and will shop again from The Real Real for clothes. The prices are less than what I've seen on eBay (at least for Isabel Marant…) and Vestiaire Collective. You just have to be careful with the sizing.
How I'm going to do that? No idea, but if it gets me Isabel Marant SS13 for way way way less than anywhere else, I'll find a way… And report back to you!
I made another purchase from The Real Real, read my review on it here
TLDR: The Real Real rules for clothes, be careful for pieces that are widely copied though they could be fake (maybe check on an authentication thread on the Purse Forum before purchasing), sizing issues, and read quality descriptions carefully. ⭐️⭐️⭐️⭐️/⭐️⭐️⭐️⭐️⭐️
—
*photo from beautyandthedirt.com
**I had an awful experience with Vestiaire Collective where I ordered a bag (the Frye Roxanne one that Kate Moss wouldn't stop wearing), they processed my credit card, and then they told me it wasn't available anymore. I ended up losing money because of exchange rates and losing the bag I'd been searching for. Ridiculously annoying and totally avoidable.