Item(s): A.P.C. x Jane Birkin London t-shirt, in white.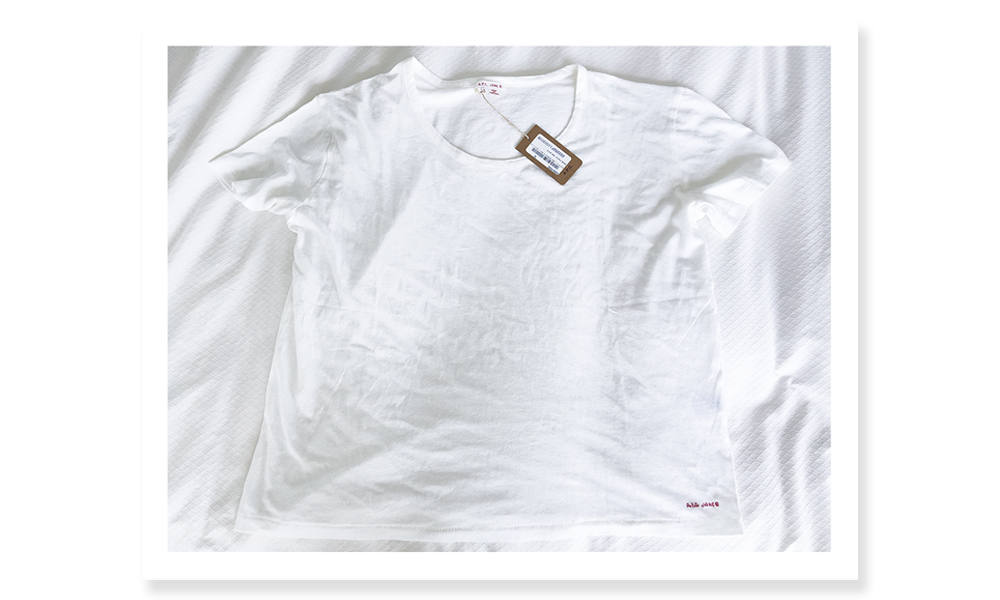 Reason: … because Jane Birkin, of course.
Since it's a seasonal item (or "collaboration") and not a standard t-shirt you can buy at any time, I didn't include it in my white t-shirt challenge.
I don't love buying expensive t-shirts… and this APC x Jane Birkin London t-shirt is certainly very expensive at $175 USD.
Combining my love for A.P.C., Jane Birkin, white t-shirts, and random SSENSE discount codes, I was ordered it though.
… I mean, I was buying Christmas gifts for my dad and husband anyways, so why not treat myself as well?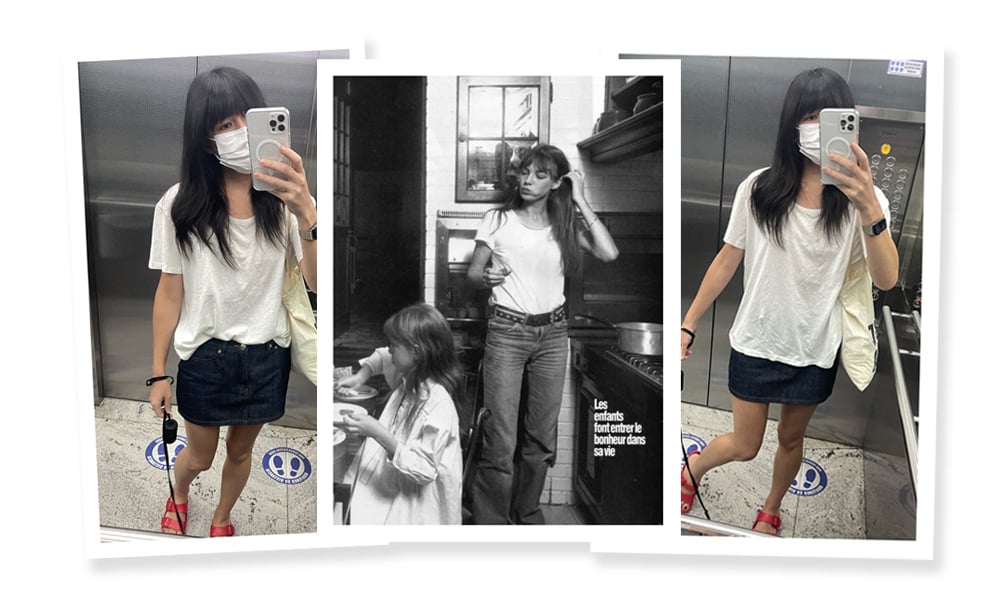 Worn with my A.P.C. denim skirt and Birkenstocks, while walking my dog… with an old photo of JB in her kitchen — although this collaboration is more in line with what Jane Birkin wears today.
It's a super boxy cut, lightweight (50% linen & 50% cotton), and has "A.P.C. JB" embroidered in red on the lower left.
The larger cuts lets you do a French tuck, side tuck, and whatever tuck you want to do or don't want to do.
While maybe it's too oversized, and a bit overpriced, I sincerely like the way it falls.
… now to wait and buy the rest of collection if/when it goes on a bigger sale.
---
What do you think? Are you into it?