Friday, Dec 31st 2021: I love dressing to a theme… especially for New Year's Eve.
My Instagram friend Mo was the reason I impulse purchased these Saks Potts trousers (they look better on her tbh) and they are so perfect for New Year's Eve or any fun and fancy party.
… then, because I got felt too full in trousers (we always have Chinese food and lots of noodles on NYE), I changed.


My after-ceremony wedding dress was accidentally ordered twice, so I have a spare Khaite Constance dress in Panamá and changed into it after dinner.
Saturday, Jan 1st 2022: New Year's Day and I'm manifesting 1989 (Taylor's Version) to come out in 2022 via this HVN cloud print dress.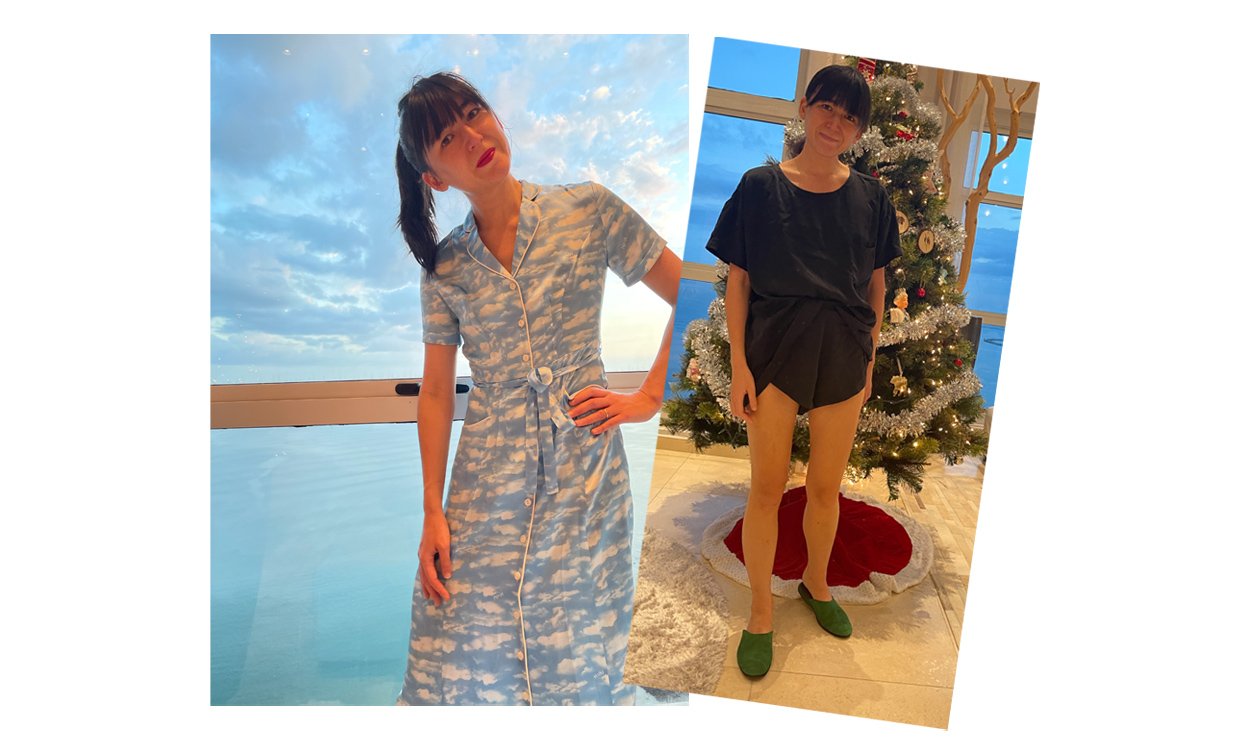 Sunday, Jan 2nd: Took it easy and lazy today in my Lunya set and a pair of slippers.
I thought these Charvet slippers would have a leather sole and I could wear them outside… they actually have a suede sole so now I just have really luxe indoor slippers for the first time in my life.
The Charvet slippers are 50% off at Matches right now and run TTS (I took a 39/40).
Monday, Jan 3rd: Turning over a new leaf for a new week in a new year, while cooking an old recipe (a creamy sausage pasta with peas) for dinner.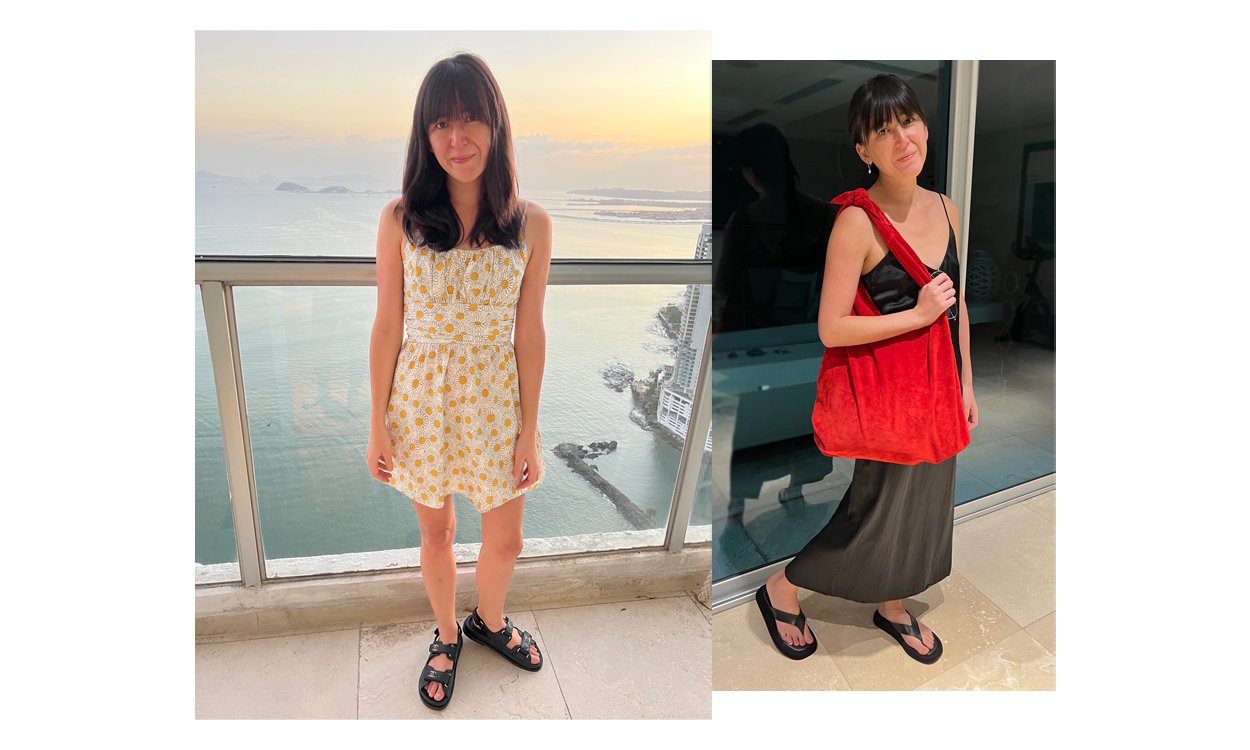 Tuesday, Jan 4th: Went out for my first "real" double date for dinner with my sister and her boyfriend.
Wanted to be comfortable and cool (physically and metaphorically), so I went with a La Perla slip dress, The Row Ginza sandals (despite being 3/4 into a baby foot peel and not having painted toes), and an old The Row Bindle bag (scooped it up on Yoox a few weeks ago for like $400!).
Wednesday, Jan 5th: Spent the day working and changed to this Isabel Marant Étoile Audrey dress and Isabel Marant earrings (no shoes) for cocktail hour after…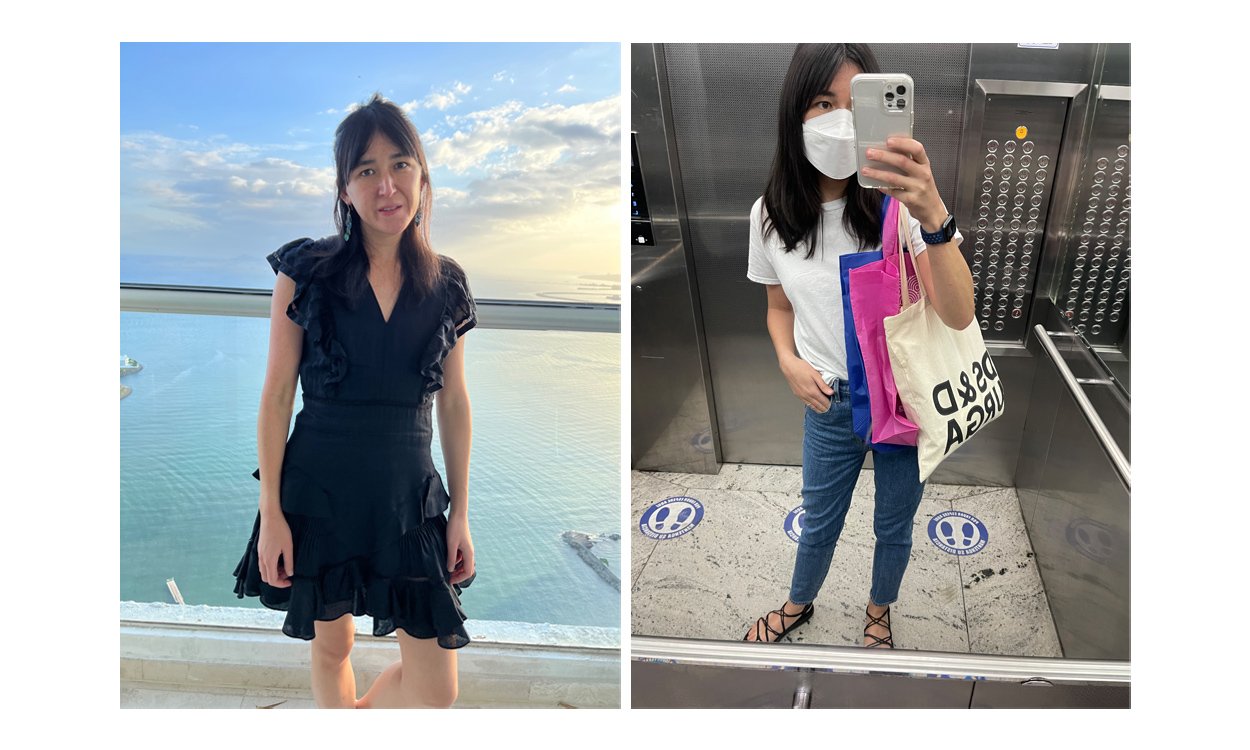 Thursday, Jan 6th: Going to the grocery store and wearing my husband's Hanes t-shirt, SLVRLAKE Beatnik jeans, and Teva sandals with a totebag from DS & Durga (their Portable Xmas Tree/Christmas candle smells great and fills a room with a fresh pine/minty scent).
---
Do you also go a little OTT for your NYE outfits? What did you wear this week?