Wait, just to preface this entire review, I wear my La Perla slip as outerwear not loungewear.
… at 100% silk satin, La Perla's chemise/slip just feels too luxe to wear while binging on Flamin' Hot Cheetos and the Chilling Adventures of Sabrina.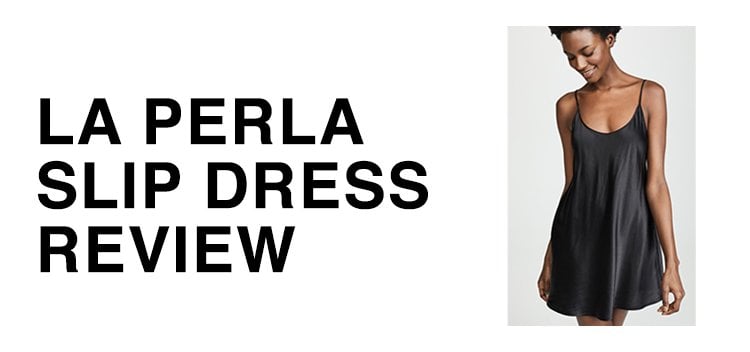 I aspire to be the kind of lady who lounges in silk La Perla slips, but like, I'm 27 and not yet a full-fledged lady… I'd likely make a mess of it with all my Cheeto crumbs.

Instead, this La Perla slip is the foundation of basically all my going out outfits.
It's the single dress that will get me somewhat enthusiastic about getting off my couch.
Let's get into why La Perla's slips are specifically is so great.
La Perla Chemise Slip SIZING
For reference's sake, I'm 5'5.75" and weigh 115-117 lbs.
My sizes run below:
–Réalisation Par, XS or S
–Rouje, FR 34-36
–HVN or Reformation, US 2 or S
–ALEXACHUNG, UK 8
… and for what it's worth, my CAMI NYC slip is a size small.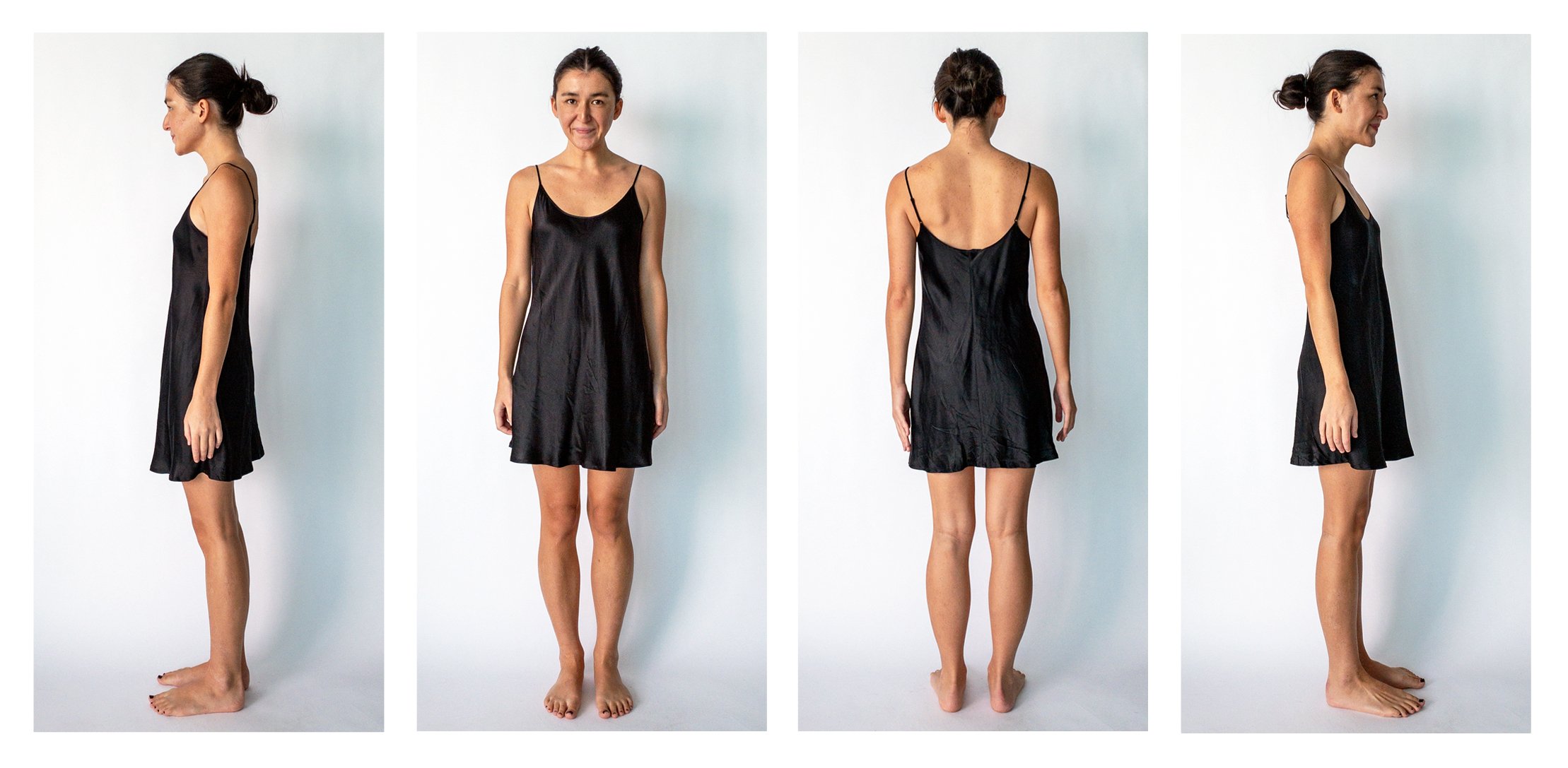 La Perla's size 1 fits me perfectly in both the shorter and longer version.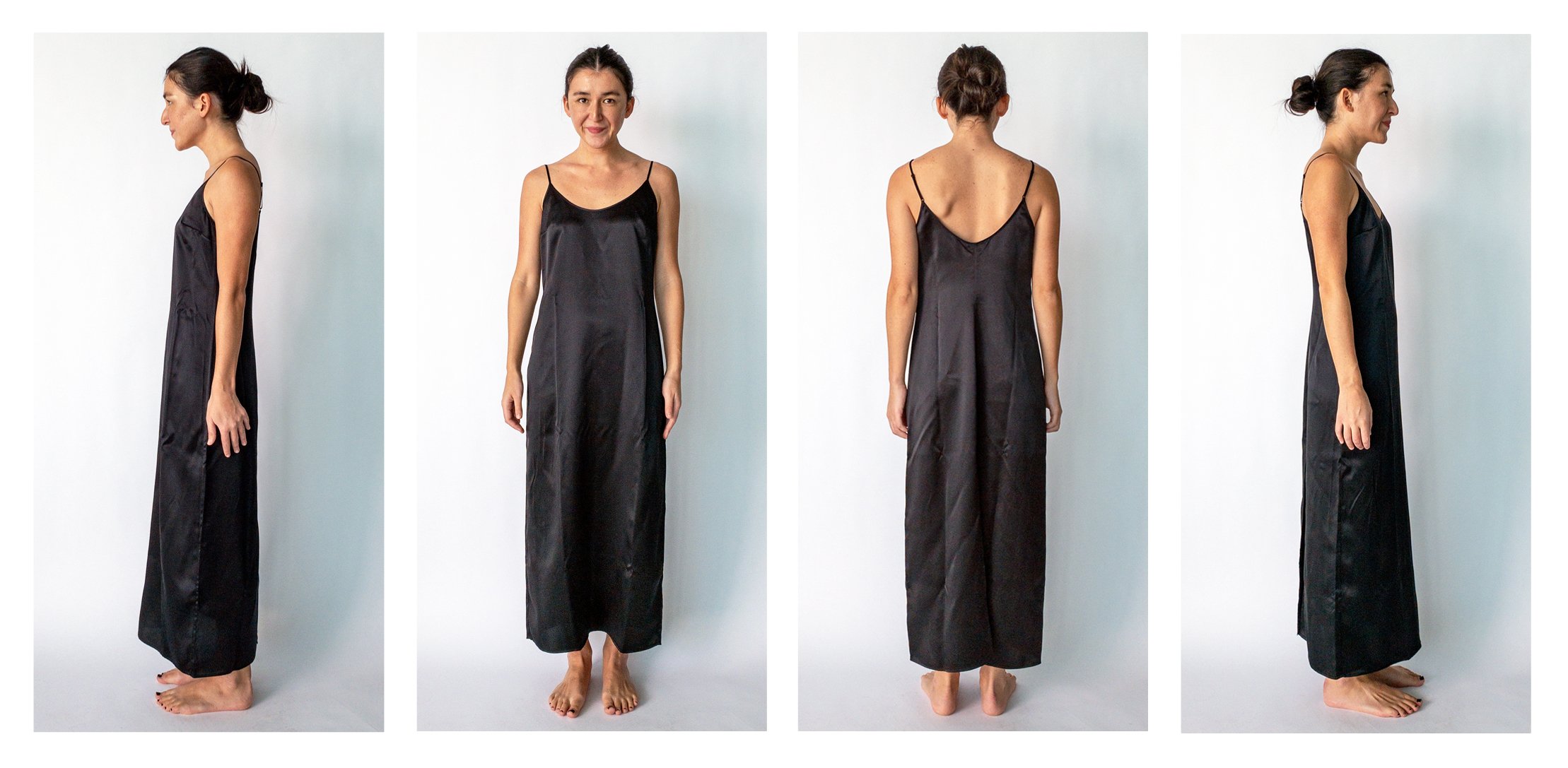 Size 1 loosely translates to a size small or a UK 8-10 or FR 36-38. If you check out the "size guide" that MatchesFashion has, next to "select your size," they have full garment measurements and details.
Alternatively, here's La Perla's official size guide: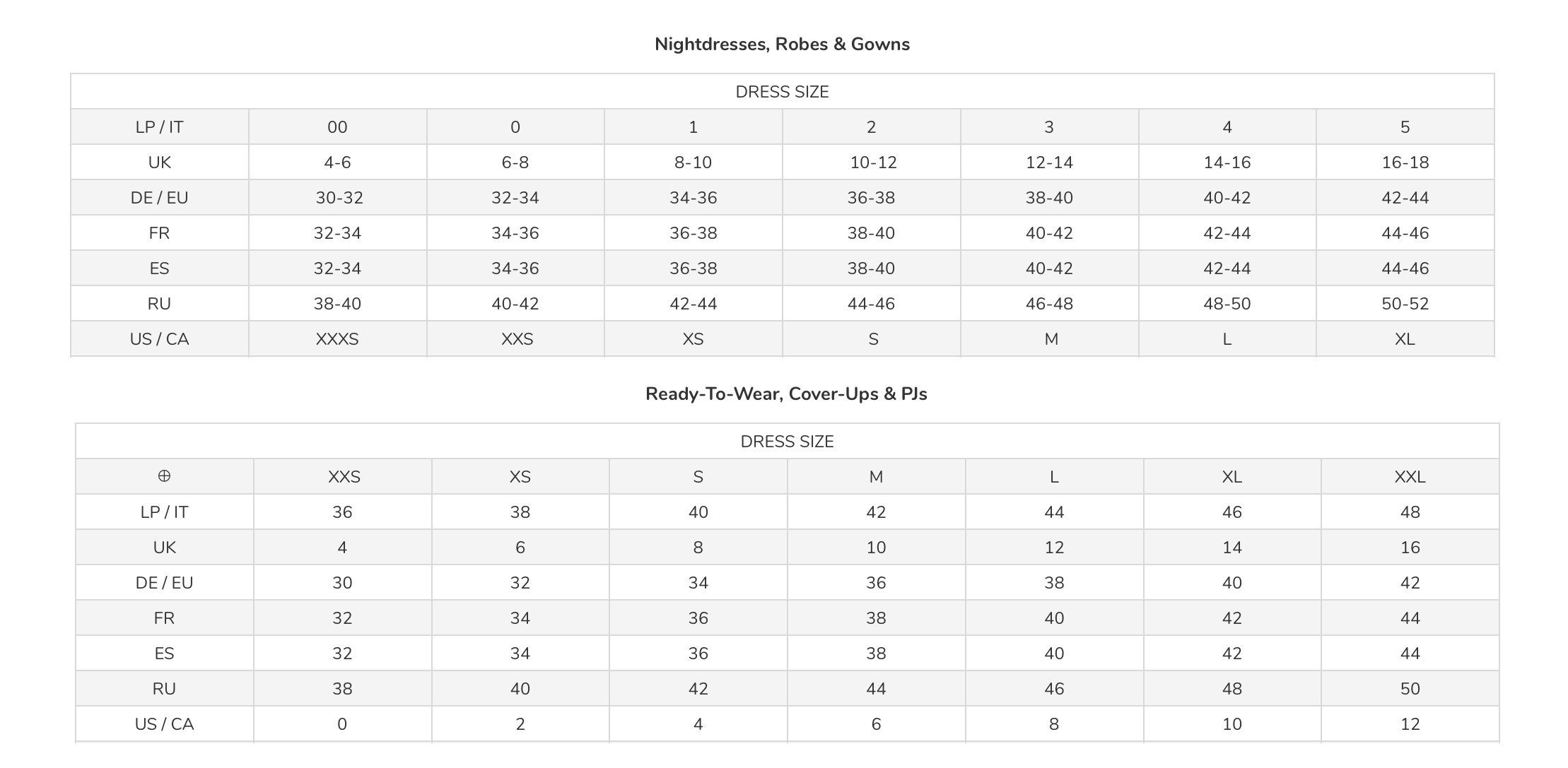 If you have "weird armpit bulge" fears, their slip dresses are perfect for you. Both cuts do everything to not draw attention to that.
My chest is on the smaller size at ~32A, so I could get away without wearing a bra. However, for the sake of these photos, I'm wearing one.
As you can see, because of the u-neck cut, my strapless bra does not show. If it was a deeper v-neck, it would likely show.
---
IMPRESSIONS
La Perla is the kind of brand where you imagine that woman who wear it are, uhhh, women.
Like glossy haired, perfectly pedicured, kind of women whose suitors shower them with flowers… and it totally is.
It's that brand that you imagine that only people who have their lives together buy sleepwear and lingerie from.
… but that's totally nonsense.
Even if your toenail polish is chipped and you spend Friday nights binging teenage dramas, La Perla can slip right into your wardrobe…

Left to Right: Chanel bag with Isabel Marant x H&M earrings and Isabel Marant Crisi boots, Miu Miu bag with Goop x Jennifer Fisher hoops and Chanel slingbacks, Vintage bag with vintage earrings and K Jacques sandals, Marc Jacobs clutch with Goop x Jennifer Fisher hoops and a Philip Lim belt and Hermès Orans, Marc Jacobs clutch with Goop x Jennifer Fisher hoops and a Kate Moss x Topshop belt and K Jacques sandals.
---
PROS & CONS
Pros
–100% Silk Satin: … you know, that shiny & sumptuous, uhhh, silky kind of silk? Yeah that's what these dresses are made out of.
–Hand Washable: Unless you live somewhere with an eco-friendly dry cleaner, dry cleaning is hard on the environment and physically on the folks who work there. La Perla's silk is hand washable. I fill a basin with cold water, add 3 drops of detergent, then I put the slip in (inside out) and squeeze it 10-13 times, rinse it in cold water, then lay flat to dry on a towel.
–Adjustable Straps: Make 'em shorter or longer depending on how you want it to look/fit.
–Supreme Quality: Been in my closet for 3 years & worn countless times. Nothing bad to report.
Cons
None.
Most of the time, I'll say none, but then slip in a "… but it's kind of expensive" as a semi-con… but La Perla's slips are reasonably priced.
---
Like most people, most nights, I don't feel like going out.
… but when you have a go-to dress that's this easy to style, it makes slipping out of your house somewhat easier.
In all my reviews, I've never said that you need something. If I were to say you need something, it's this slip dress.
La Perla's shorter slip is available from MatchesFashion for $123 USD or Shopbop for $194 USD with 15% off your first order from each retailer.
… and you can find the longer version on MatchesFashion for $154 USD.
Note: newinspired uses affiliate links which costs you nothing… but means a lot to me. When you use these links, the money newinspired earns gets reinvested in blog content. Absolutely nothing on newinspired is "gifted," I purchase each item with my own money. Affiliate commissions are used to purchase new items to honestly & thoroughly review. If you found this review helpful, consider using them to support newinspired.
---
YOU MIGHT ALSO BE INTERESTED IN…