This won't take long.
… actually, this is likely my shortest review ever.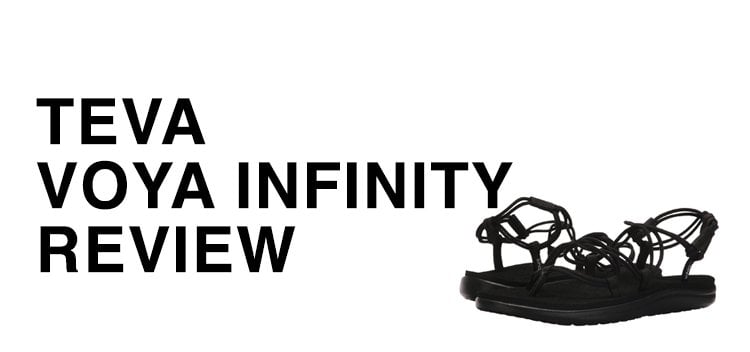 I just need to tell you guys about Teva Voya Infinity Sandals.
They have totally changed my summer outfits…

Teva Voya Infinity Sandal SIZING
For comparison, my other shoe sizes run:
-Adidas Stan Smiths, US 8
–Chanel Shoes, FR 39
–Christian Louboutin, IT/EU 39.5
–Golden Goose, IT/EU 39
–Hermès, FR 39
–Isabel Marant, FR 39-40
-Nikes, US 8.5
–Repetto, FR 39.5
My Teva Voya Infinity sandals, in Black, are a size US9/EU40.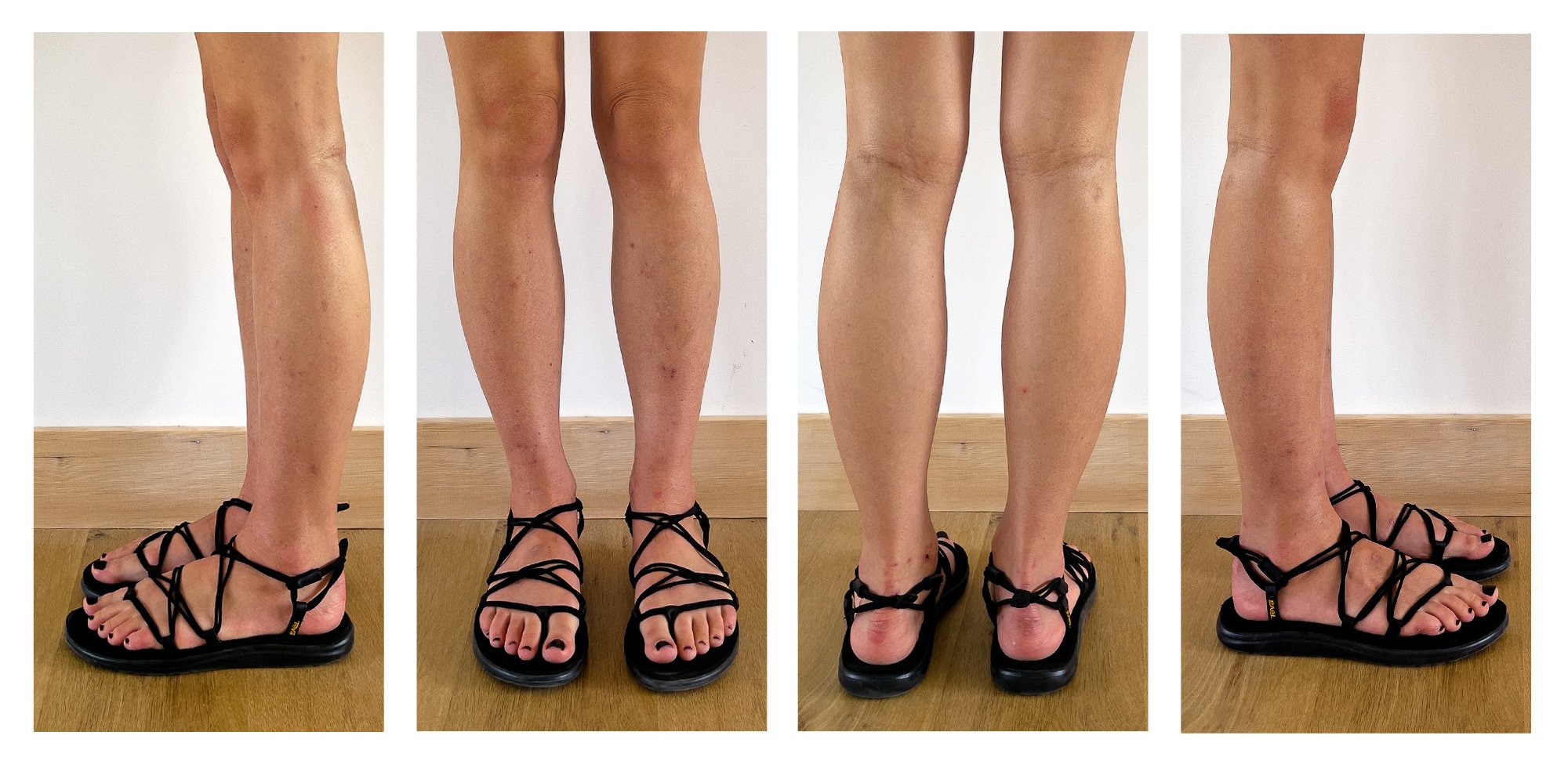 Could I have done a US 8, like my Teva Hurricane sandals? Sure.
… but Teva Hurricane sandals were a little too close to being too small in a size 8.
So, I sized up, thinking all the straps on the Voya Infinity could keep my foot in place.
… and they do, despite the sandal measuring 4.5″ at the widest point.
If you're in between sizes, in my opinion, you can totally size up or down.
… and you should size down in case the elastics start to loosen too much.
Like, if someone steps on the back of my foot, the sandal comes off my foot… so it could be better to size down, to avoid yelling at strangers.
---
Why Teva Voya Infinity Sandals Are Tied As The #1 Summer Sandal
We should really just all look at Mary-Kate Olsen for summer sandal inspiration.
The two she seems to wear the most? They're not even from The Row!
Rubber flip flops and Teva Voya Infinity Sandals.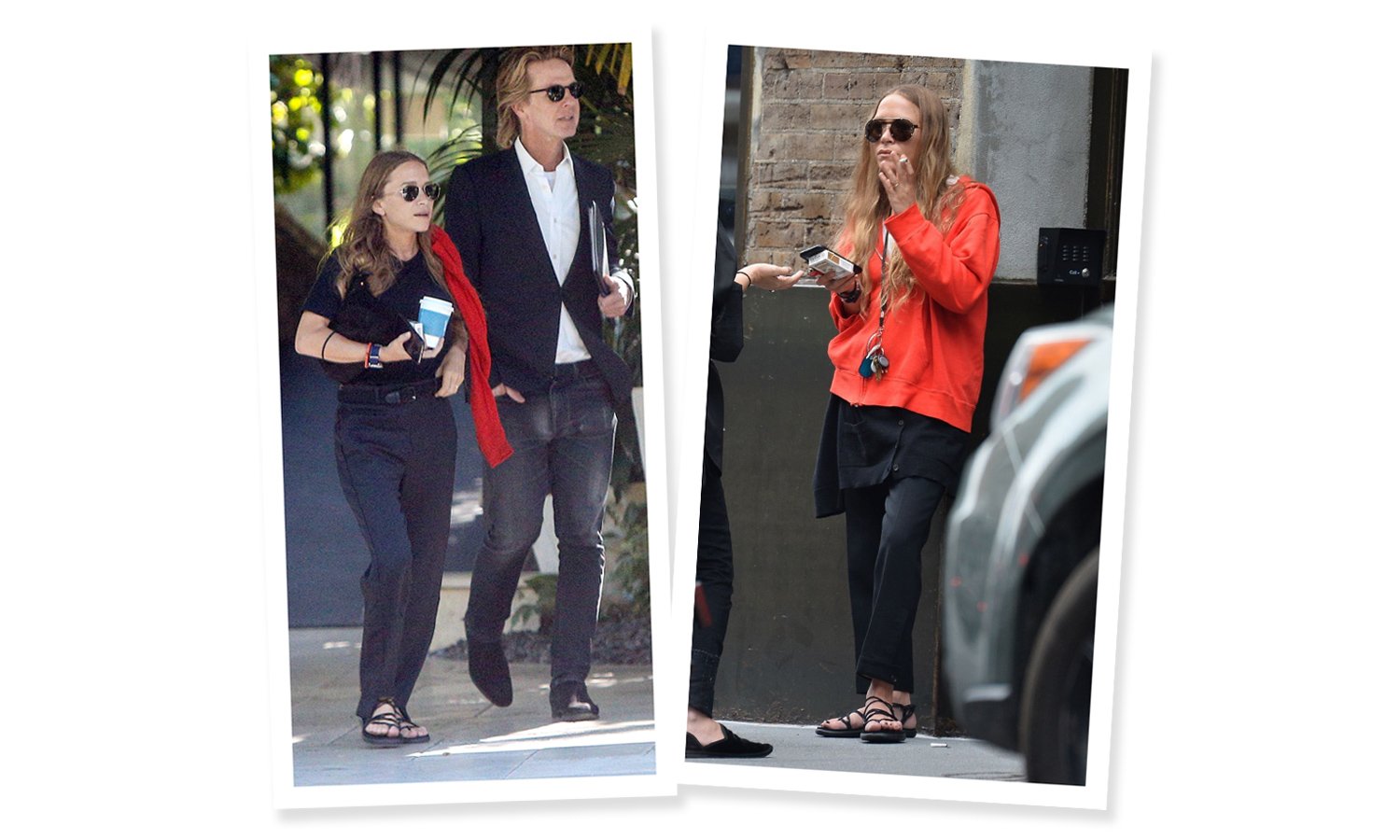 … and I get it.
When you want an easy and cheap sandal (ok, price probably doesn't matter to MK, but wtv) that's more ~cool~ than a pair of flip flops, but can still stand up to summer rainstorms — this is it.
In Montana, I can walk on wet grass in my Teva Voya Infinity sandals and not have to worry about destroying leather sandals.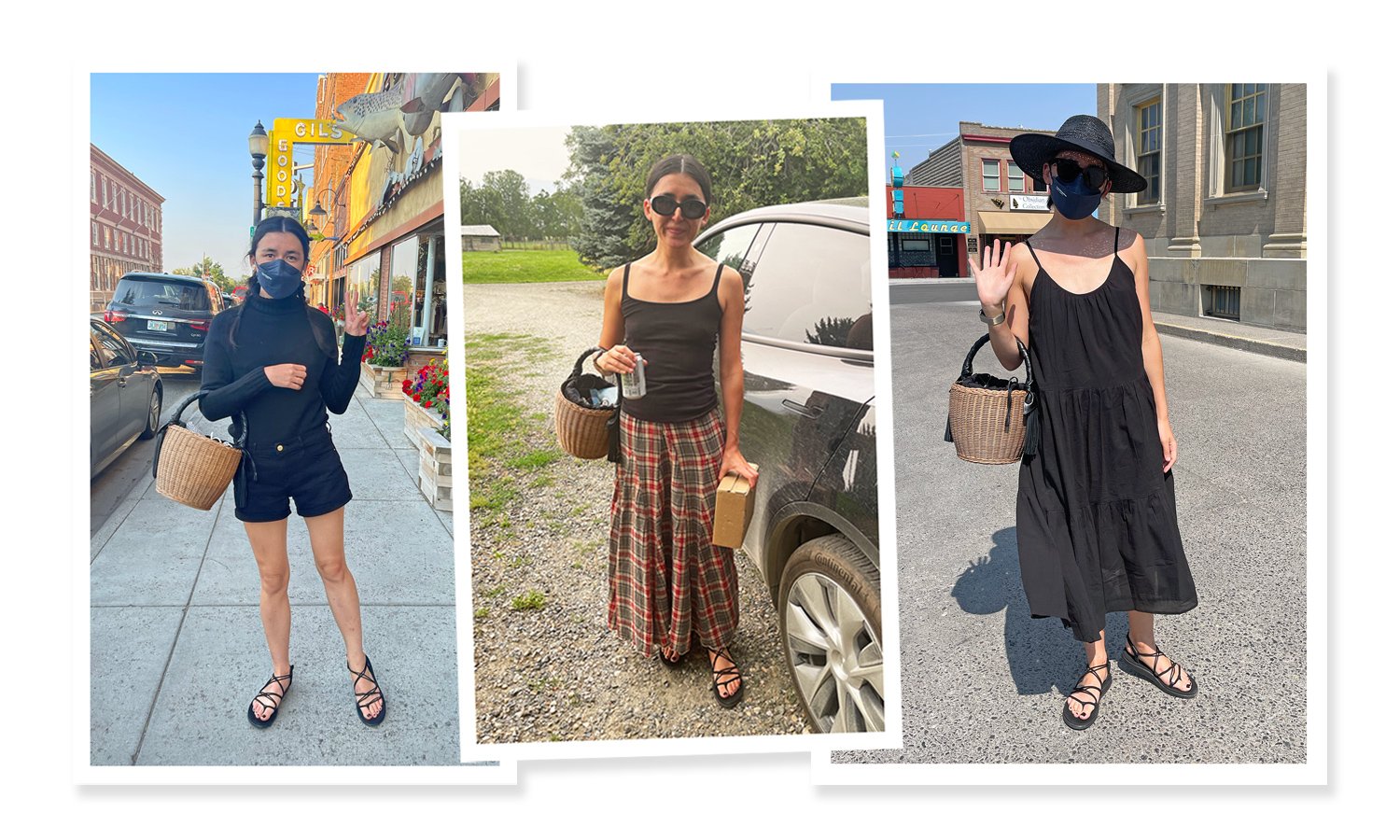 … and next time I'm in New York, I could wear these sandals and they'd still look cool… but best of all I wouldn't have to worry about (self-)judgement for wearing flip flops in the city.
---
PROS & CONS
Pros
–Cool: Mary-Kate Olsen wearing withstanding, with all the straps, these sandals just look cool.
–Comfortable: You'd think the straps would dig in to your foot too much — they don't… plus, the sandal's footbed is some Mush™ cushion thing that is so comfortable.
–Cost: Under $50 USD for a pair of water-proof, yet chic, summer sandals? Yes, please!
Cons
None
---
These Teva sandals are so comfortable, stylish, and weatherproof that you really should consider them for your summer sandal arsenal.
It's taken me an unbelievably long time to "discover" these sandals, but I'm sure glad I finally did!
Teva Voya Infinity Sandal is available from $39.95 USD at Amazon, Back Country, Free People, or Zappos.
Note: newinspired uses affiliate links which costs you nothing… but means a lot to me. When you use these links, the money newinspired earns gets reinvested in blog content. Absolutely nothing on newinspired is "gifted" or sponsored, I purchase each item with my own money. Affiliate commissions are used to purchase new items to honestly & thoroughly review. If you found this review helpful, consider using them to support newinspired.
---
You might also be interested in…