When it comes to dressing, I live off easy dresses that make getting dressed, well, easy.
A simple garment, like an elevated dress, does the majority of the heavy lifting.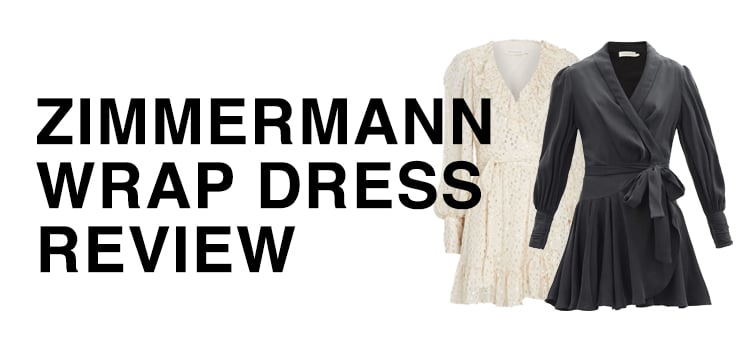 … which is ideal for those of us who don't want to deal with, like, 13 different bells & whistles to "make" an outfit.
So, if I'm a Scottish Fold, then Zimmermann dresses are the most potent non-fuss catnip plant in the field.
This is how they fit and how I got my Zimmermann silk wrap dresses for a more reasonable price…
---
Zimmermann Sizing
For reference, I'm 5'5.75" and weigh 115-117 lbs.
For comparison, here are some sizes I normally take:
-US 2, in HVN or Reformation
-Small, in t-shirts
-UK 8, in ALEXACHUNG
-FR 34-36, in Isabel Marant or Rouje
Zimmermann Silk Wrap Dress Sizing
My Zimmermann silk wrap dress, in black, is a size 0.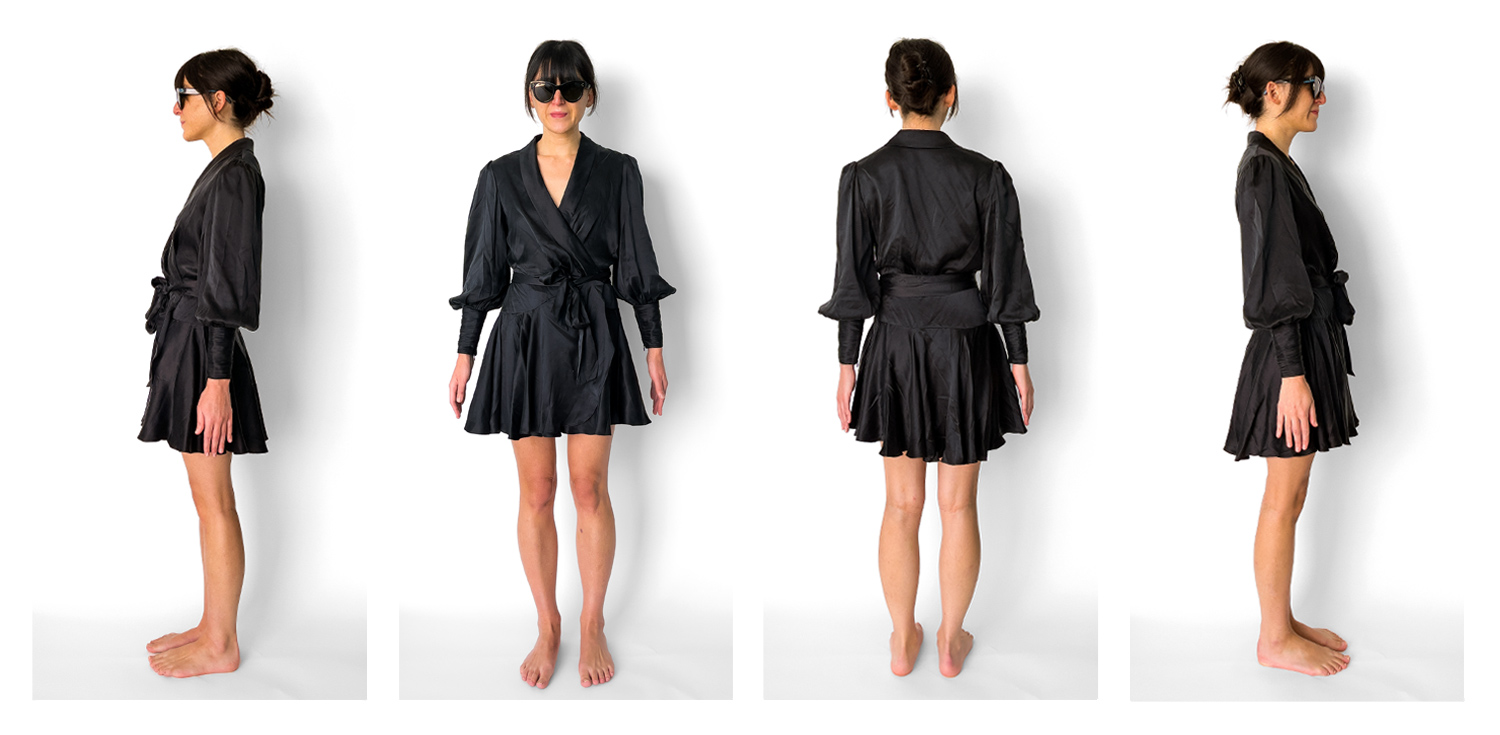 The sleeves end right at my wrist bone, while the shortest part of the dress ends just below my fingers.
Nothing else to really say other than…
The size 0 is a great fit and fits true to size for a US size 2.
Zimmermann Size Chart
Since Zimmermann's sizes are on a 00-4 numerical basis, this is an annotated size chat, made my me, to help you out…

Zimmermann Lurex Wrap Dress Sizing
In the Lurex Wrap Dress, in Champagne, I took a size 1.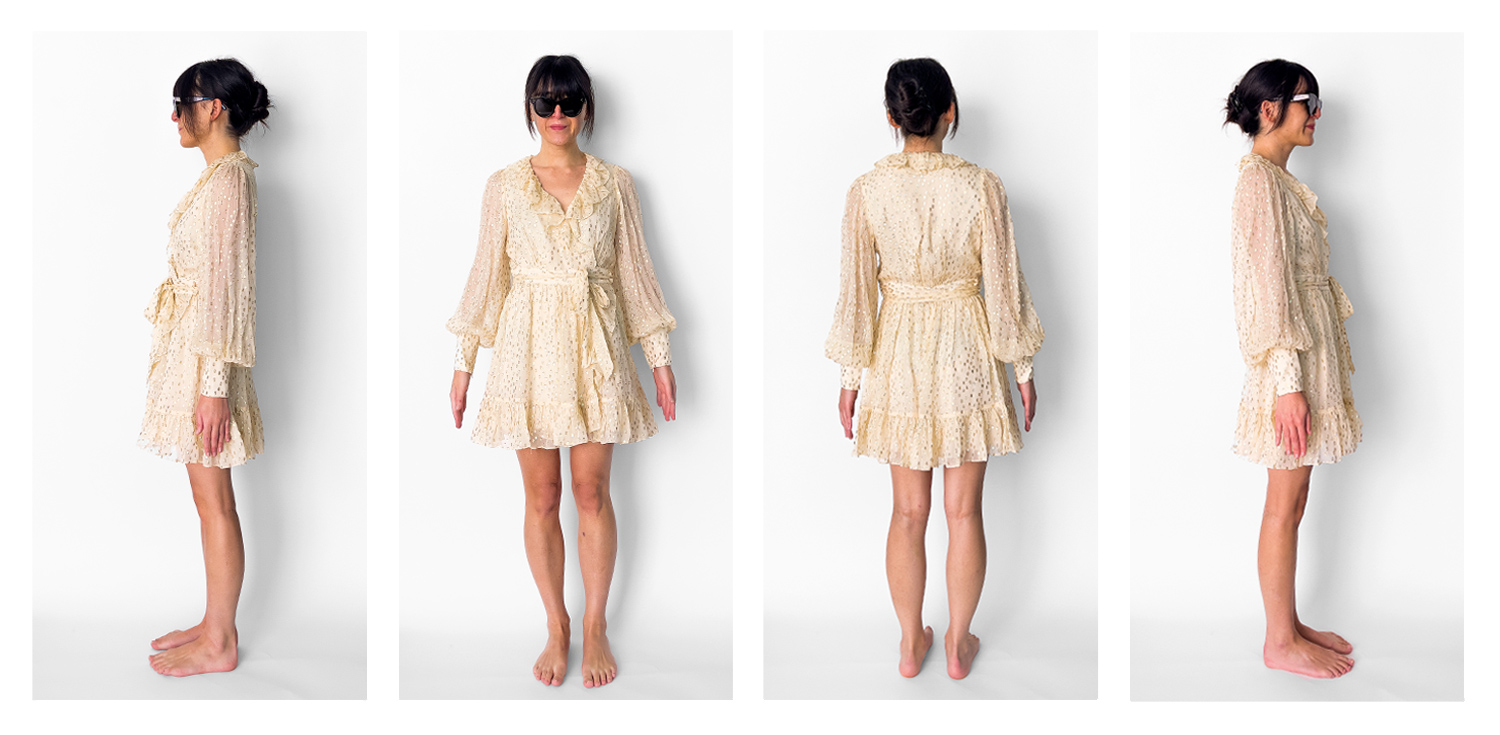 … and that was mainly to compare fit vs. a size 0.
As you can see, the sleeves and overall length are a pinch longer.
In a size up, the Zimmermann wrap dress still fits totally A-OK.
---
Impressions
Initially, I was dreading this review.
It's just that writing about dresses can get old — so many are uninspiring and honestly take a lot of creativity to write about.
These?
From the surface these wrap dresses look like any other wrap dress.
… but, Zimmermann's wrap dresses are a cut above.
The skirt swirls…
While the silk sashays.
They're also thoughtfully designed, with a slot to put the wrap's tie through so that it is evenly wrapped around your waist.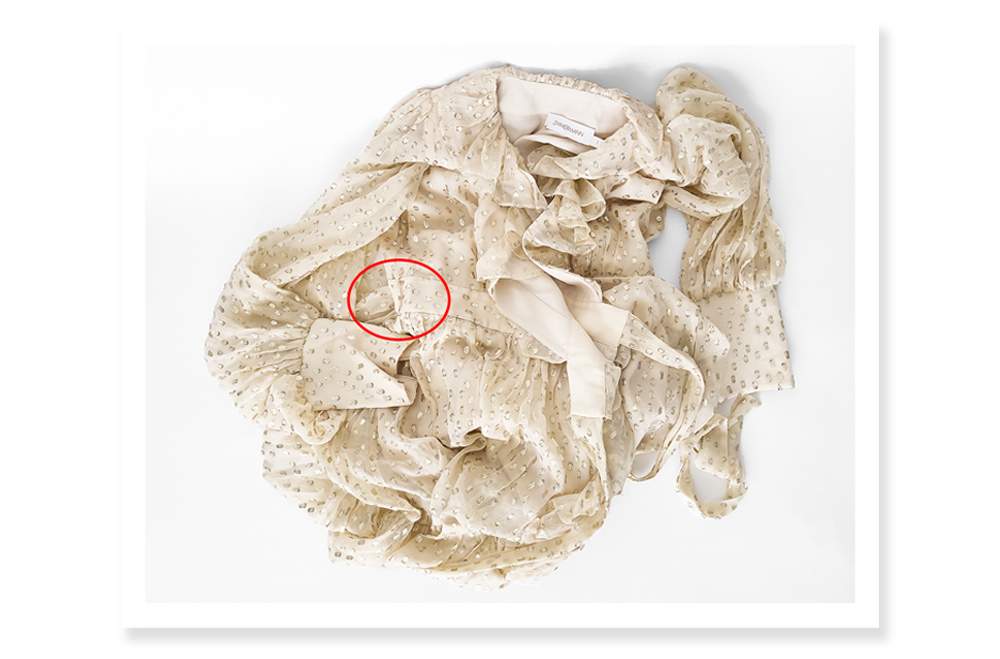 (Note: For whatever reason, maybe I got old stock, the black dress does not have the extra loop.)
It's a little detail that I've never seen before on a wrap dress.
---
Pros & Cons
Pros
–100% silk: Compared to Réalistion Par dresses, it's the good weighty kind of silk too!
–Thoughtful design: The only thing that'd make them even better is if they had pockets.
–Flattering: TBH, these Zimmermann wrap would look good no matter your shape.
Cons
Only the price.
Wait until one of Shopbop's Big Events and you can save 15-25% on your Zimmermann wrap dress!
---
Flattering to all and a blank canvas that lets you accessorize as much or as little as you want…
Like a cat to your empty Amazon box, we'll always covet and want to be in a perfect little black dress.
… and Zimmermann's silk wrap dresses are probably it.
Zimmermann dresses are available to buy from a lot of retailers including Cettire, Intermix, MatchesFashion, Net-A-Porter, Revolve, Saks, and Shopbop.

Note: newinspired uses affiliate links which costs you nothing… but means a lot to me. When you use these links, the money newinspired earns gets reinvested in blog content. Absolutely nothing on newinspired is "gifted" or sponsored, I purchase each item with my own money. Affiliate commissions are used to purchase new items to honestly & thoroughly review. If you found this review helpful, consider using them to support newinspired.
---
You might also be interested in…