I hate it, I hate it, I hate it.
I hate how much I love this dress.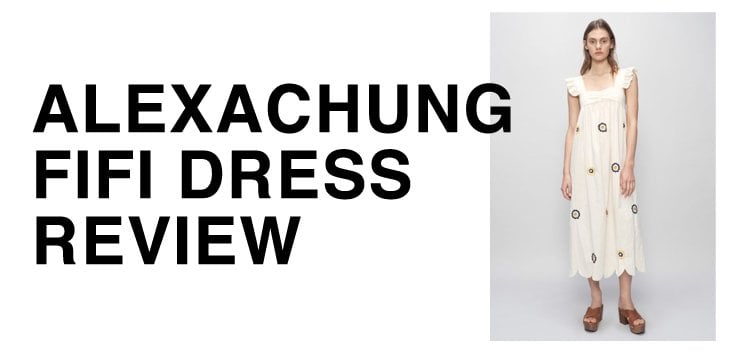 The year was 2010. I was a bright-eyed and bushy-tailed sophomore at FIT who waited outside Madewell for Alexa Chung's debut collection during Fashion's Night Out. Luckily by the time I tried it on, the Strokes had left the party. It's hard to explain, but her Madewell collaboration looked awful on me.

Six years later when she launched her namesake brand, ALEXACHUNG, I was still skeptical.
First, the dresses average ~$500 USD… those are not exactly Madewell prices.
Second, the dresses can be nuts… a patent PVC lavender apron dress isn't for the faint of heart.
Third, some of the dresses are made of viscose.
Hydrangeas : Madonna :: Semi-Synthetic Fibres At High Prices : Me
However Alexa Chung and her team hit a high note with ALEXACHUNG's Spring 18 Virginia line.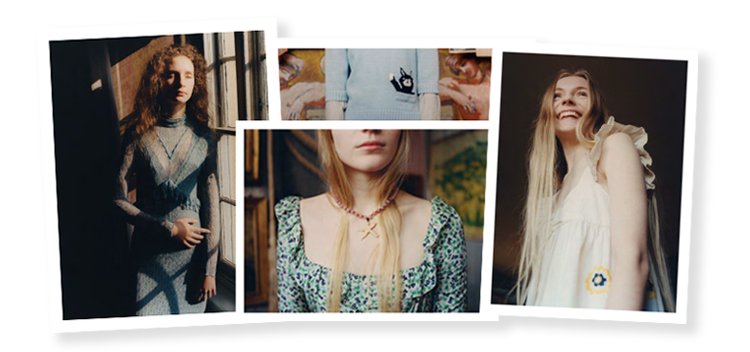 Described as "an ode to the unsung heroes; writers, painters, sculptors, whose lives were and are still filled with wonder" it tapped a certain refined British intellectually rebellious vein.
The clothes had a little whimsy, but a big brain. They were laid back, but buttoned up. They were wearable, but had IT (i.e. that Alexa Chung originality, not her book).
… but most importantly, they made me want an ALEXACHUNG dress. More specifically, I wanted the Fifi dress.
ALEXACHUNG DRESS SIZING
I took a size UK 8 in ALEXACHUNG's Fifi dress. I'm 5'5.75" and weigh from 113-115lbs — I give my stats because it's useful.
In Rouje/Isabel Marant clothes I wear a size FR 36. I'm a US 2 in Reformation and wear an XS in Réalisation Par dresses. My Topshop clothes are a UK 8 (sometimes a 6 or 10) and my Burberry trench coats are a UK 8… basically though, I'd say that I'm a true UK 8.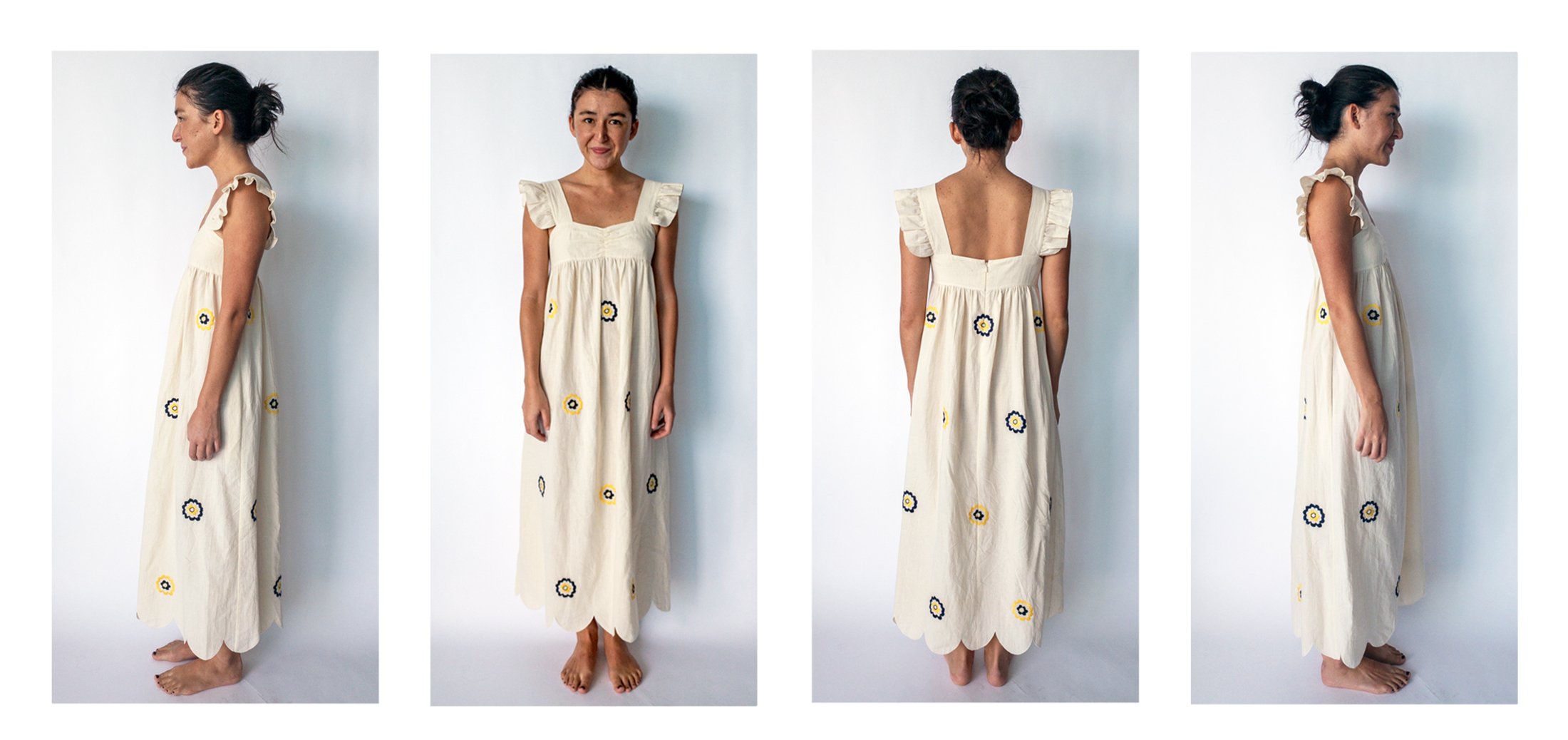 I used to harbour a concern that she only made clothes for leggy models… That may have been true when I was a naïve sophomore, but I've since graduated and so have my thoughts.
ALEXACHUNG's Fifi dress' fit is surprising… it actually looks great on me (very humble). Most importantly, it makes me feel great.
I was wracked with worries that my arms would look like hams and my chest like pancakes… in theory that might sound delicious, but in practice it wouldn't look so delicious.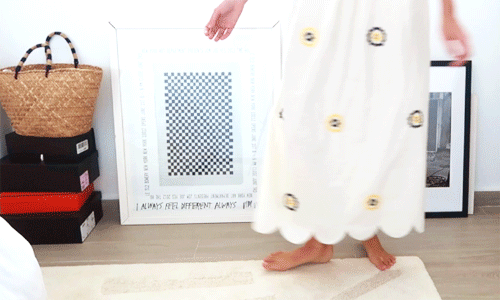 In reality, the scalloped bottom lengthens my average height, the frilled sleeves slim my arms, and the gathered bust makes my chest look, well, normal.
There's no pinching under my arms or hopping and squeezing to get in… it simply fits like a glove.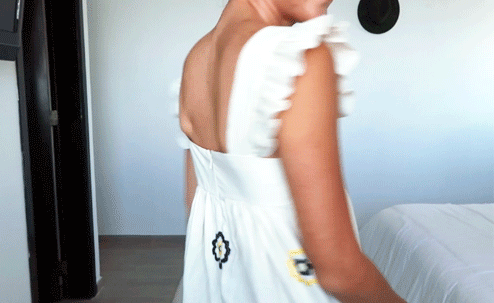 ---
QUALITY
The ALEXACHUNG clothing line is expensive.
Full price, the Fifi dress was $408 USD. I got it on Matches Fashion when they did a "take an extra 20% off sale items" sale. At the end of the day I paid $228.80 USD for it.
While the full price is a steep price, I can see how this dress is worth it.
It's 100% cotton and feels like a mix of linen and a lightly lived-in canvas tote. It effortlessly breathes, but still feels substantial. Each of the flowers are carefully sewn and strategically strewn around the dress' front and back.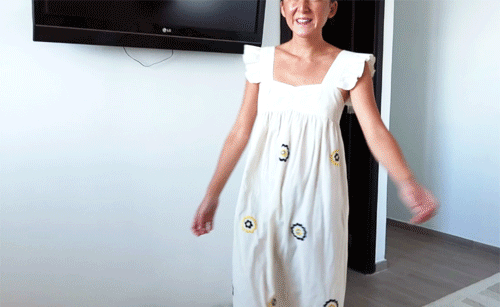 Wearable ALEXACHUNG dresses on sale…
There's a little zip up the back to help you get in and out, despite the fact that it's a smock dress. Normally smock dresses don't have a zip. You need to tunnel your way through the bottom without getting lost in the dark cave of the fabric. But the added zip allows you to easily step in and out of it.
Also — this dress has loops so you can hang it up properly. A lot of contemporary brands forget to add clothing loops these days, but they actually extend the life of your garment. Those loops prevent the garment from getting misshapen from your hanger and doesn't put extra stress on the straps… it also simply makes it easier to hang up — no more slipping and sliding off the hanger!
… oh, and THIS DRESS HAS POCKETS.
With its attention to fit and detail, this ALEXACHUNG dress isn't a ham sandwich short of a picnic — it's the full picnic.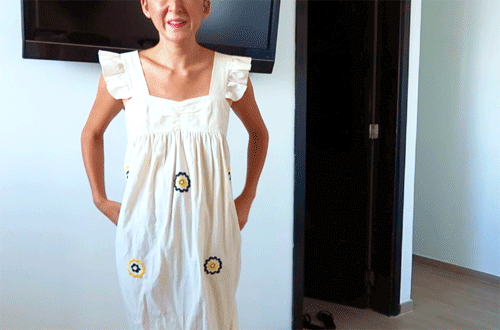 ---
PROS & CONS
Pros
–100% Cotton: Natural fibres breathe so much easier than semi-synthetic or synthetic. However, other ALEXACHUNG's other pieces are made from viscose.
–Embroidery
–Zip Fastening
Cons
The only con is ALEXACHUNG's prices. Currently, I can't afford ~$500 USD dresses on a regular basis, but considering how well they fit, it's going to be hard not to try to budget them in…
---
WEARABILITY
Alexa Chung, the person not the brand, is known for her distinct style.
You see a pair of patent red criss-cross chunky-heeled pumps and go "those are so Alexa Chung."
When it comes to ALEXACHUNG, the brand not the person, it obviously oozes an omnipresent Chungness… so how do you avoid looking like a Chung Clone and make it yours?
Remember key aspects of your style and what makes you feel like you.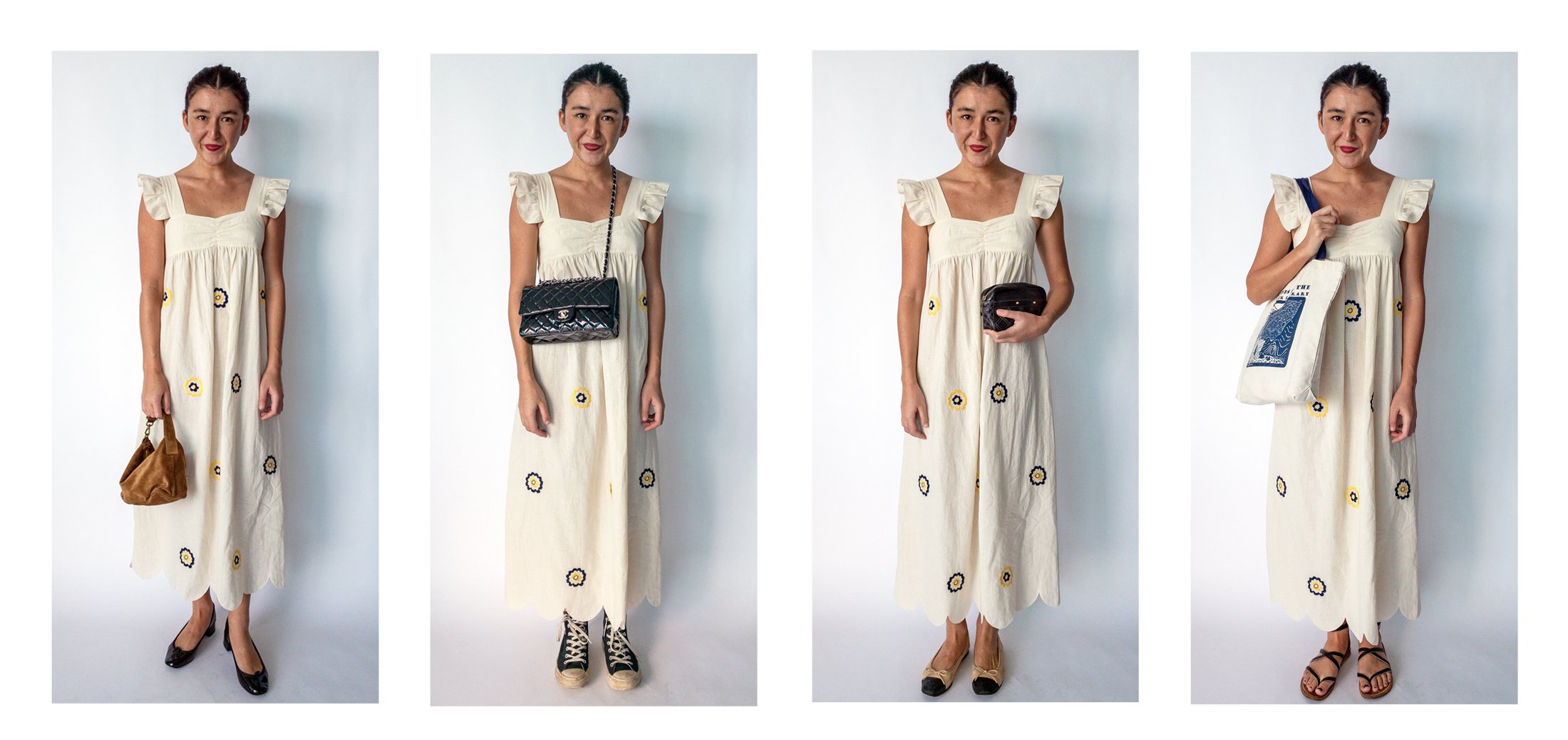 There are some Chung elements in these outfits other than the dress, but there's also a whole lot of me… and that's because this dress (unlike that leopard print skirt) feels like me to me.
Other ALEXACHUNG dress outfits…
… as seen on my Instagram.
View this post on Instagram
View this post on Instagram
View this post on Instagram
---
So yes, I hate this dress. I hate it, I hate it, I hate it.
I hate that I love this dress because it's ruined all expectations of other dresses.
ALEXACHUNG, the brand not the person, exceeded my dress expectations. While Alexa Chung, the person not the brand, exceeded my designer expectations.
I may have missed the last first bus to the ALEXACHUNG clothing line fan club, but I'll take the next train to wherever I can buy more ALEXACHUNG dresses.
Note: These are affiliate links which costs you nothing… but means the world to me & newinspired. When you use these links, the money newinspired earns gets reinvested in blog content. Absolutely nothing on newinspired is "gifted," I purchase each item with my own money. Affiliate commissions are used to purchase new items to honestly & thoroughly review. If you find this review helpful, consider using them to support newinspired.
---
TIPS
–Take your true UK size.
Unsure what that is? Check a tag from a Topshop garment and look at what UK size is listed on it.
–ALEXACHUNG clothes will go on seasonal sale and can go on clearance.
I purchased my dress on Matches Fashion. It was listed for $409, then went on sale for $286. I waited a little longer and they did a "take an extra 20% off" sale, so in the end I paid $228.80 for it. It could be worth it to wait longer for a sale.
You might also be interested in…