To start this review, the Naomi skirt is the first Réalisation Par item that I've ever returned.
Sure, I wanted to exchange my first Ozzie and the Christy for smaller sizes… the Naomi though? I returned it.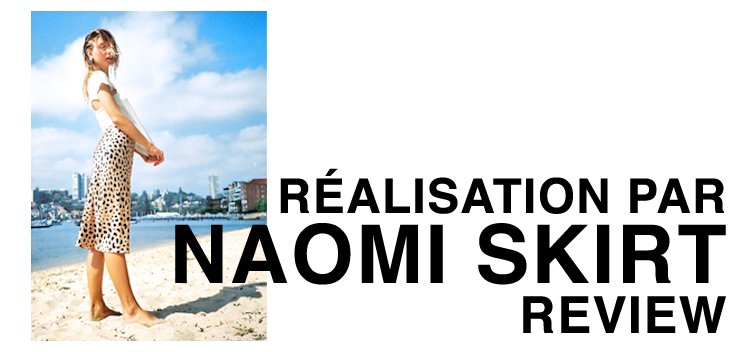 If you've read my other Réalisation Par reviews, you'll note that this review feels different.
Normally my reviews flow, but the Naomi skirt in "wild things" was just totally not for me.

As a lover of bias cut tops and dresses (hi, the Amelia dress!), it pains me to say that something was just off.
RÉALISATION PAR NAOMI SIZING
I ordered my Naomi skirt in a size SMALL.
I'm 5'5.75" and weigh 113-115lbs. In Réalisation Par dresses I normally take an XS. In jeans I generally take a size 25 or 26, sometimes a 24. You can see my Re/Done, A.P.C., or Rag & Bone jean reviews to find out full waist-related sizing details.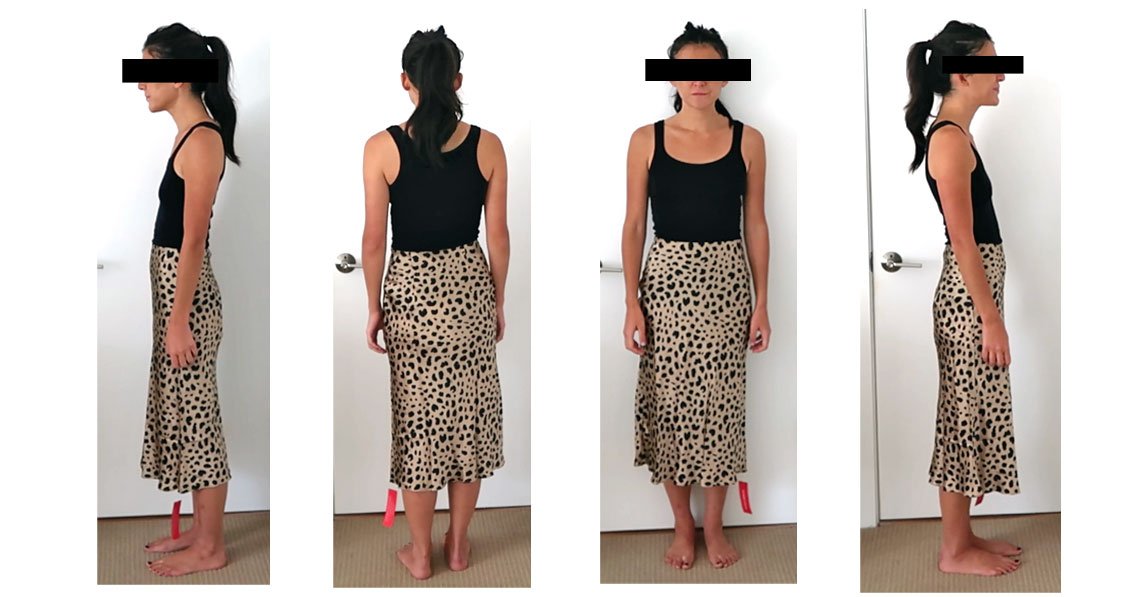 Unsure about my sizing (XS vs S), I listened to Réalisation Par's sizing tip: size up.
Here's the thing about size small: the elastic is pretty small, but the hips are pretty big.
When I measure the waist in size small flat and not stretched, it's 34.5 cm or 13.5 inches. When it's stretched it to its fullest capacity, it's 40 cm or 15.75 inches across. These measurements are flat across and not circular like Réalisation Par's measurements.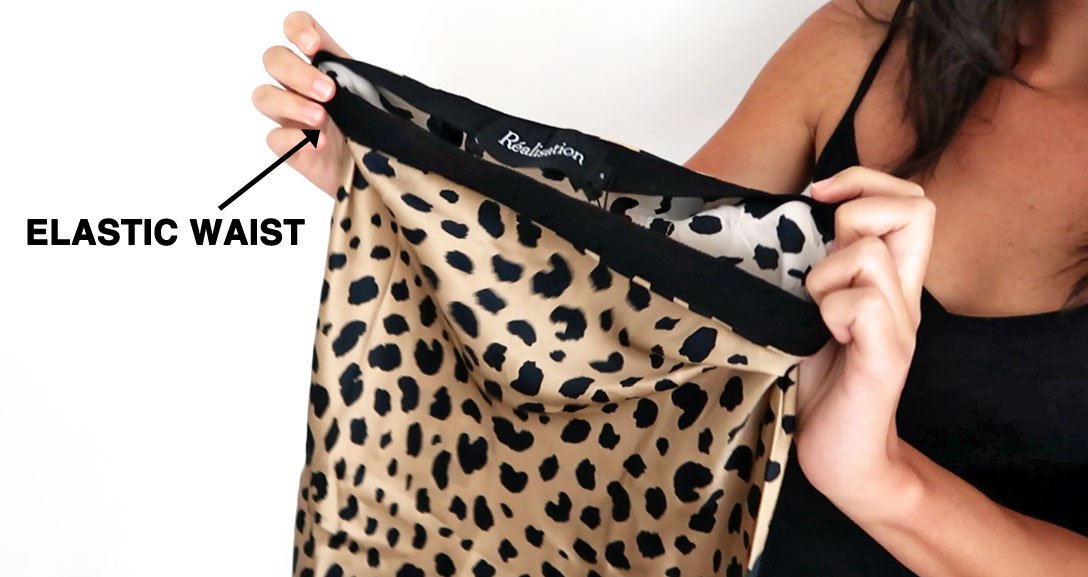 The size small Naomi requires a wiggle or two to get over my hips when I step into it.
I can barely get the Naomi skirt over my hips when I put it on like one would a normal skirt (I have read that most girls put it on over their head like a t-shirt)… when I finally get it on there's a pinch of extra space on the waist and a decent amount of extra space in the hip area.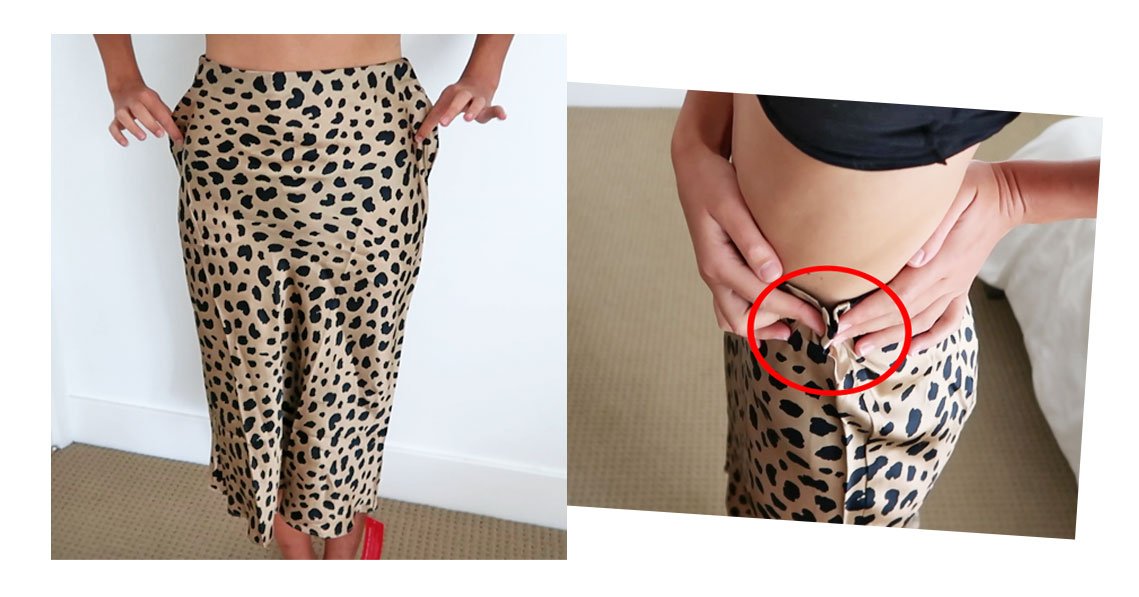 In general, the Naomi skirt did absolutely nothing for my figure. It made my stomach look wider than it is and didn't add any shape. This is likely due to the size. I imagine that if the waist was tighter it would have pulled things in more.
The Naomi's length is pretty perfect though.
The size small measures 74.5 cm or 30 inches down the side seam. On my 5'5.75" height, it falls at mid-shin length. When the Naomi is sitting at my natural waist line it's the same length as the size small Juliet dress.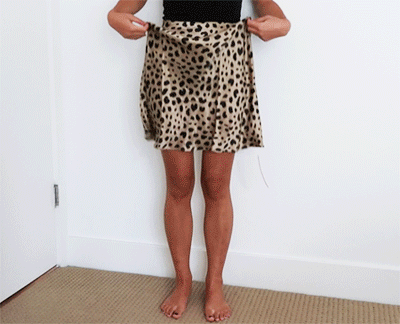 ---
SO, WHAT WAS OFF?
… to begin with, the fit.
The Naomi skirt doesn't flatter me and it's likely due to the wrong size… but even if it was the correct size, I'm still unsure if I would love it, because…
… then there's the "wild things" print.
I should have listened to my gut and gone with it in "flower power" instead. Those clustered daisies are definitely more me.
Leopard print is one of my favorite prints, but "wild things" isn't a exactly a leopard print. It's more of a cheetah/leopard hybrid print, which I'm personally not wild about.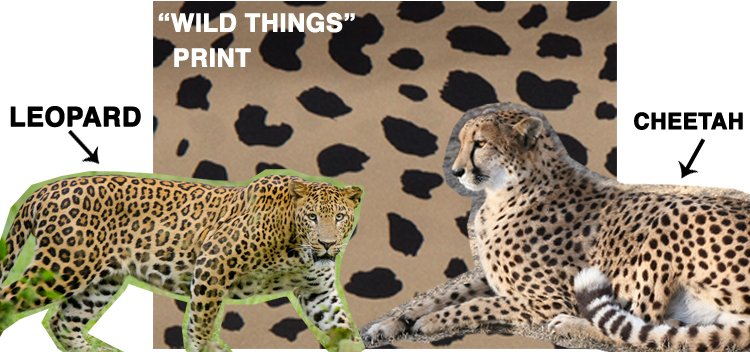 … and to end with, the style.
Attitude has everything to do with being able to pull anything off.
All of the outfits I tried to create with the Naomi felt insincere. This is a big indication that it simply isn't my style. My style's attitude just wasn't into it, so the outfits didn't feel ~me.~
It's completely likely that it is YOUR style though.
We all interpret fashion differently and that shows through our own unique styles & outfits. This is what makes getting dressed and #OOTDs so much fun.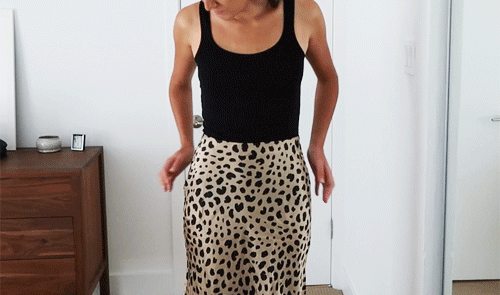 THERE ARE SIMILAR SKIRTS OUT THERE, LIKE…
Personally, I dig Free People's Normani skirt at $98 (and you can get 15% off your first order if you sign up for Shopbop's newletter!).
Reformation's Bea skirt is also super strong… and it comes in a few super cute prints.
---
RÉALISATION PAR RETURN PROCESS
I didn't make this order with my normal account, so I had to email their customer service to start my Réalisation Par return.
Here's what it looked like:
August 19: Sent an email request for a Return Authorization number.
August 20: Heard back and was asked if I'd like a refund or exchange, I asked for a refund within 1.5 hours of receiving the email.
August 21: Sent a "just touching base" email.
August 22-23: Waited
August 24: Sent another "just touching base" email.
August 25: Finally received the Return Authorization number.
In the past I've received speedy responses from their customer service, but this time was lightly frustrating. I believe it was a lemon situation. After all, they have grown astronomically this summer… Think about how many people you've seen in the Naomi. Imagine how many orders & customer service questions they get?
A downside to shopping with smaller brands is that you're responsible for return shipping costs… and you will not get the initial shipping cost ($15 USD) refunded.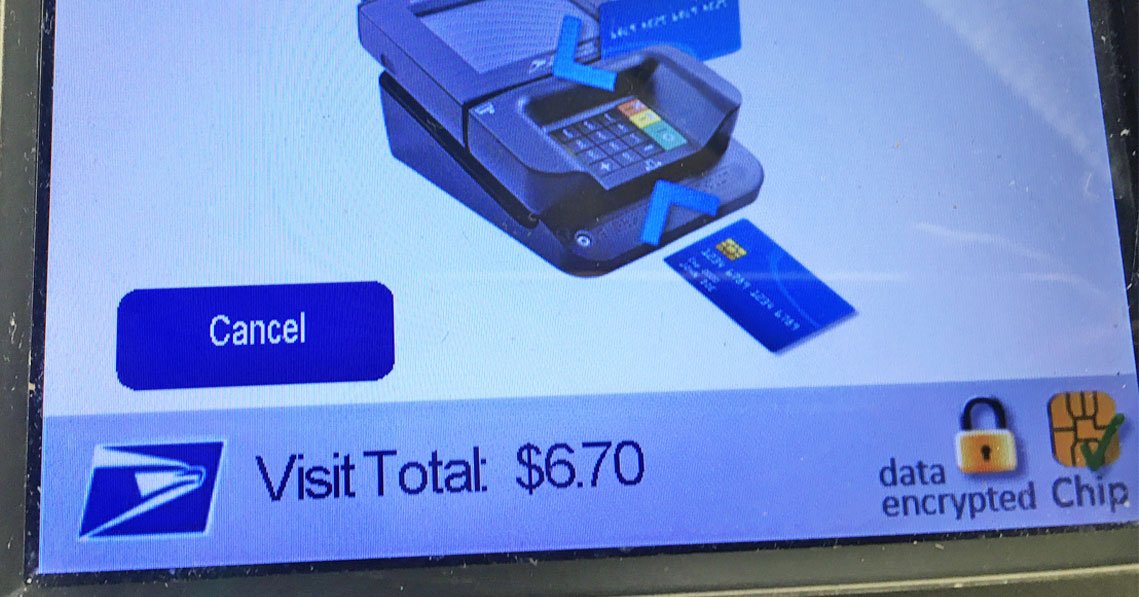 Luckily for USA based shoppers, Réalisation Par has their return facility in Los Angeles. This makes return shipping a lot cheaper for those in North America.
Tracked return shipping, via USPS, cost $6.70 USD from the Bay Area in California to Los Angeles.
It's a bummer to pay $21.70 USD to try something on, but it happens… at least it cost less to try on than my dress from Musier Paris (@adenorah's brand).
I sent the Naomi back on August 25th, it was received by their team on August 27th and on August 31st, I received my refund of $180 USD (the skirt cost minus initial shipping charges). After waiting so long for an RA number, I was happily surprised by the quick refund.
---
PROS & CONS
Pros
–100% Silk Satin
–Elastic Waist: You can decide if you want the skirt to be higher or lower. However, I find it looks better higher.
Cons
–Elastic Waist: It's not stretchy enough. If it was stretchier I would have felt more confident about ordering it in a size XS.
… while I returned the skirt there weren't any problems with its quality. It simply wasn't my style, which isn't necessarily a "con."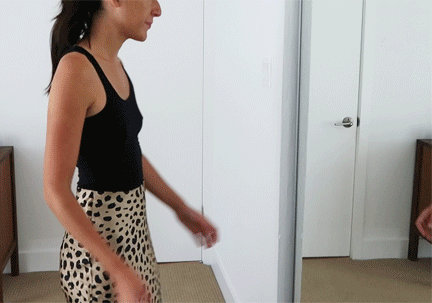 ---
Sometimes you gotta admit when something just isn't right for you. For me, I know I won't feel like my best self in the "wild things" Naomi.
… maybe I'm just more of a house cat and less of a wild cat these days.
If this generally sounds like a sad admission to getting old, it isn't.
If this generally sounds like a sad admission that this is the first Réalisation Par piece that I didn't care for, it is.
While I wasn't wild about the "wild things" print and Naomi skirt on me, it still has that great Réalisation Par quality and style… and I'm still a curious kitten about it in "flower power" and a smaller size.
The Naomi skirt is available from Réalisation Par for $180 USD.
You might also be able to find it on the Real Real or Vestiaire Collective, where you could save money and the environment by buying it second hand.
… AND IF YOU WANT SOMETHING SIMILAR, BUT DIFFERENT…
---
Note: newinspired uses affiliate links which costs you nothing… but means a lot to me. When you use these links, the money newinspired earns gets reinvested in blog content. Absolutely nothing on newinspired is "gifted," I purchase each item with my own money. Affiliate commissions are used to purchase new items to honestly & thoroughly review. If you found this review helpful, consider using them to support newinspired.
---
TIPS
-Take your normal Réalisation Par size. If it feels too tight, try putting it on over your head like you would a t-shirt.
-Réalisation Par has random flash sales, but the Naomi has been on sell-out mode since April, so don't hold your breath that it'll be in stock when a sale is on.
---
YOU MIGHT ALSO BE INTERESTED IN…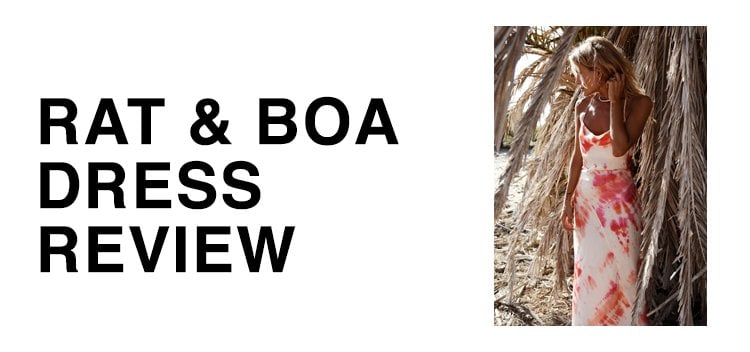 ---