Band of Outsiders and Marc by Marc Jacobs came and went… but, one brand from that delectable 2005-2008 era holds true in our heart and remains in stores:
Atelier de Production et de Création.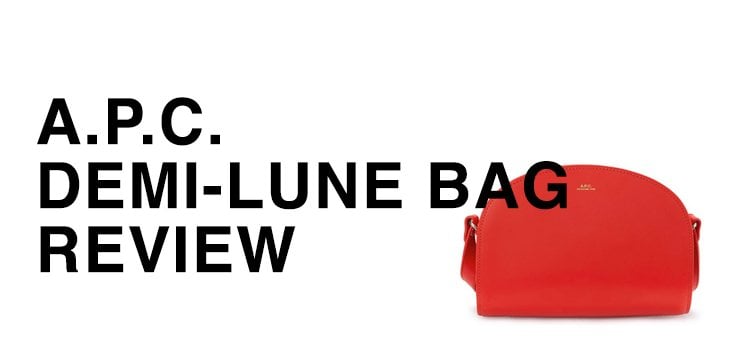 … i.e., A.P.C.

So, over a decade later, it makes sense that I'd finally get A.P.C.'s signature bag.
… and finally review all the details of A.P.C.'s Demi Lune mini bag with you.
A.P.C. Demi Lune Mini Bag SIZING
For reference, I'm 5'5.75."
… and for comparison, here's how some other bags look on my frame:
–Celine Small Trio
–Chanel Classic Handbags
–Isabel Marant Maskhia Bag
–Telfar Shopping Bags
–The Row Ascot Bag
Here's how A.P.C.'s Demi-Lune Mini Bag, in Bright, looks on me…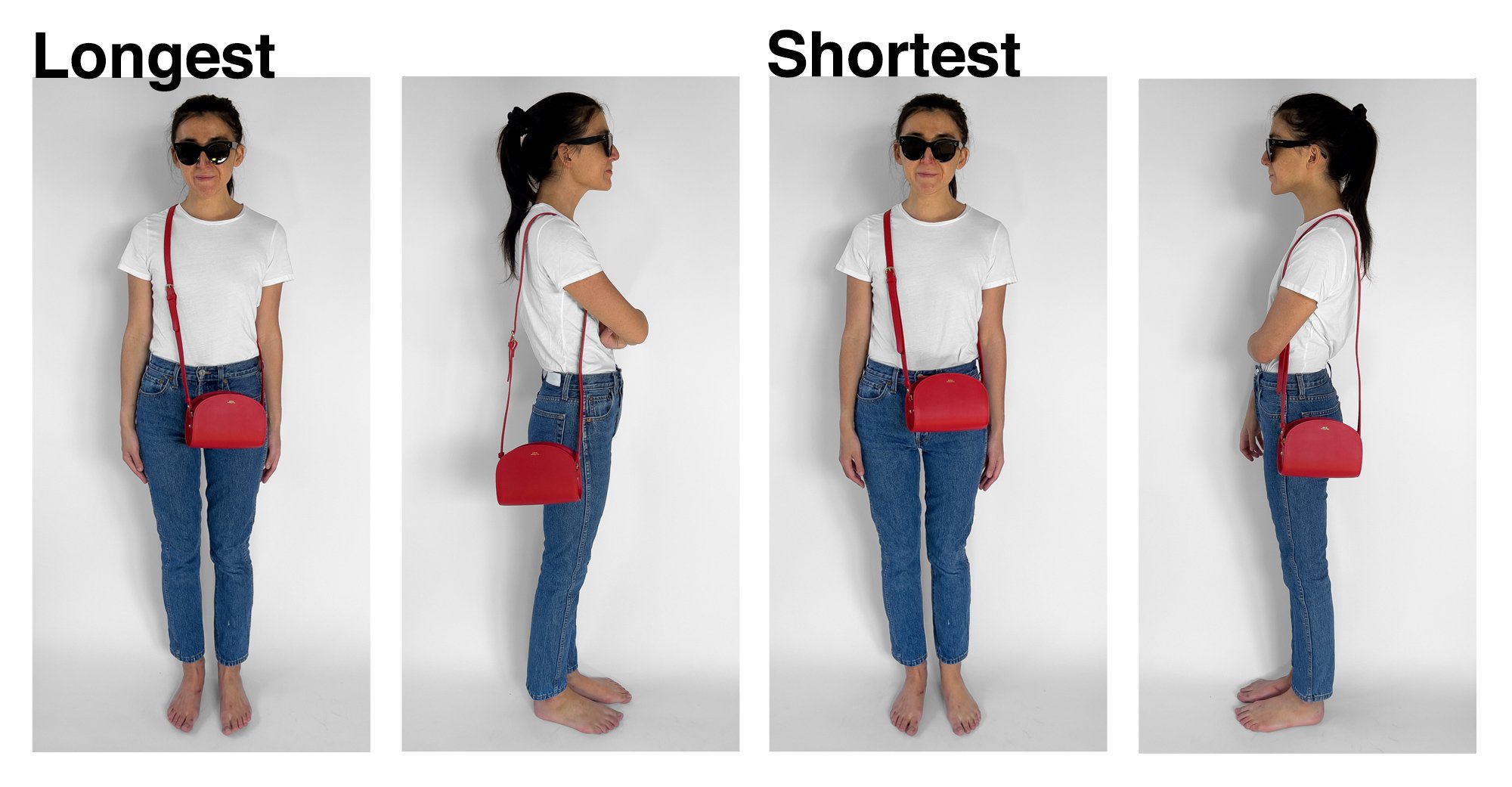 The Demi-Lune Mini Bag's dimensions run like this…
Height: 5.5"
Length: 7.5"
Depth: 3"
As a result, it's a pretty compact bag.
The compactness is highlighted even more by how stiff the leather is.
Opening A.P.C.'s mini Demi-Lune bag fully is a little tough…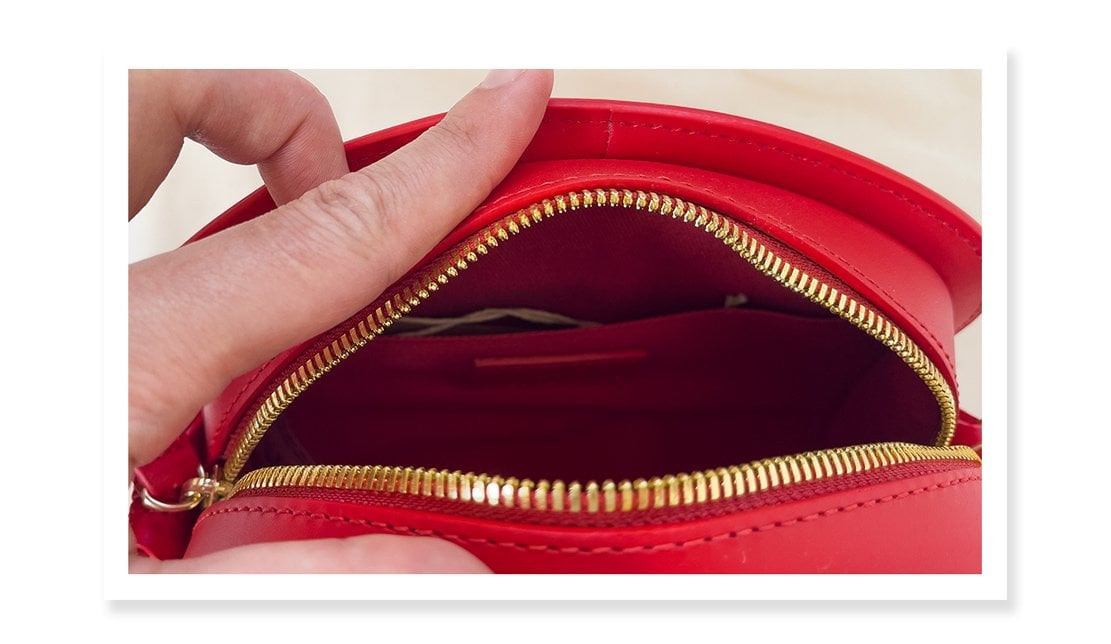 Once it's open, not a whole lot fits in it…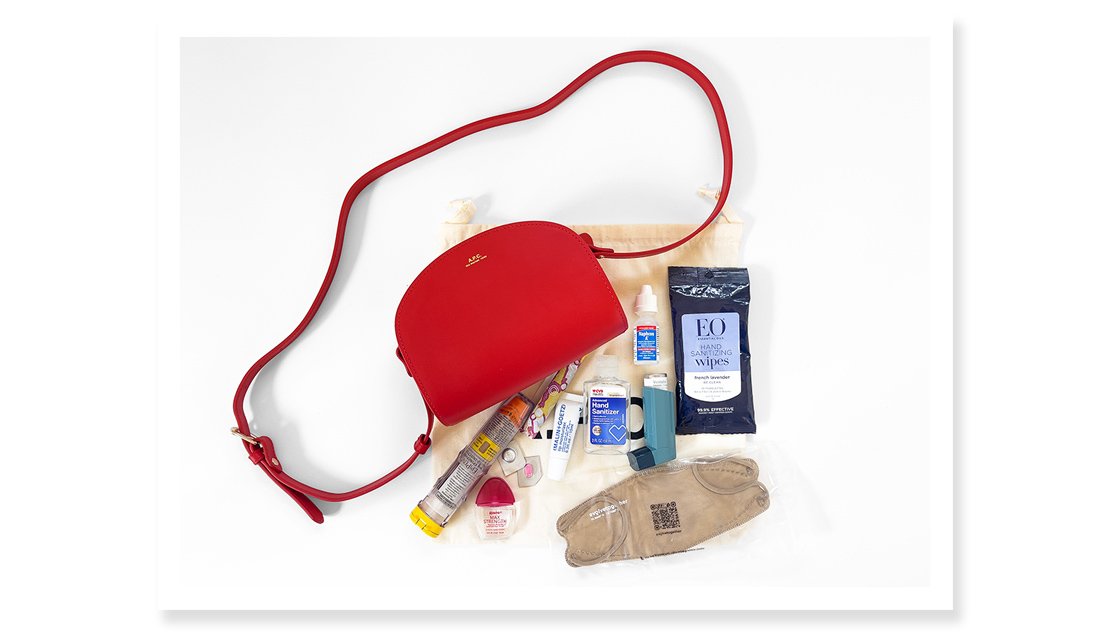 Your necessities will fit, but you'll have to go with a compact wallet or cardholder, because space is super limited.
---
IMPRESSIONS
What came first: The Wes Anderson movie or the A.P.C. collection?
Complicity and simplicity 70's with a modern undertone, somehow every A.P.C. collection manages to encapsulate Wes Anderson's aesthetic (except for maybe, like, his freshman film, Bottle Rocket).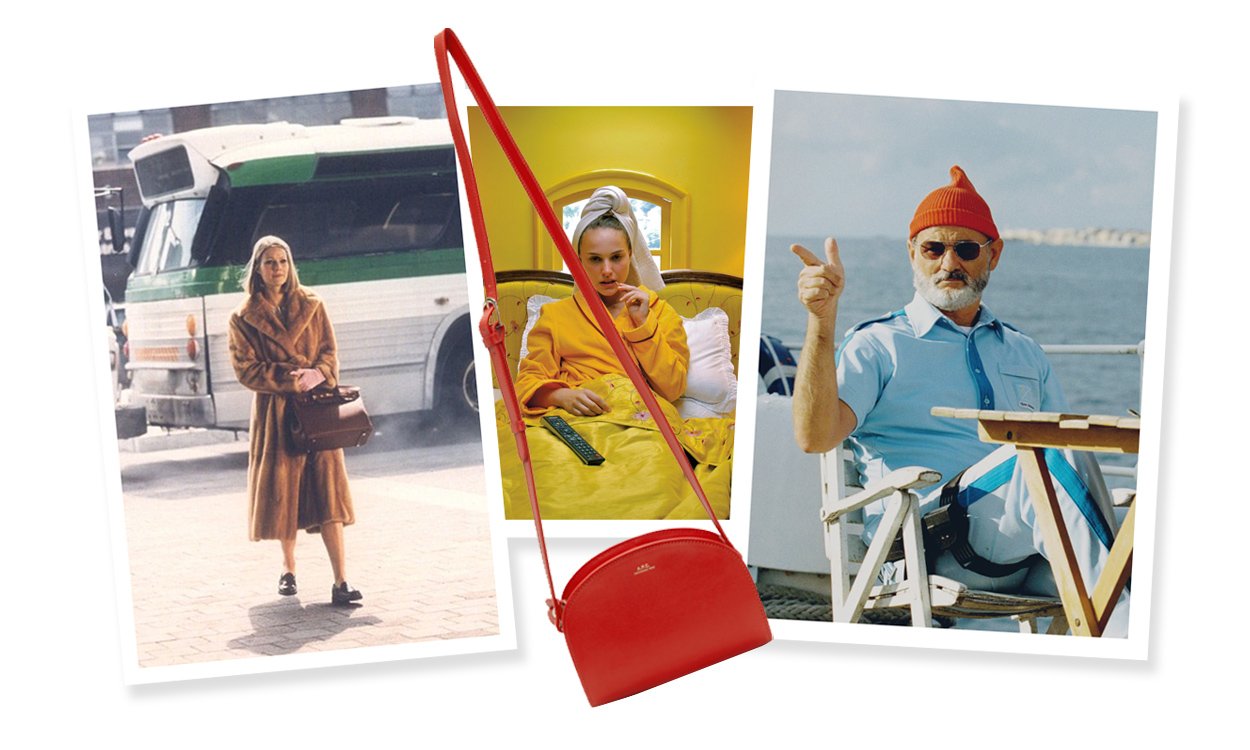 … and every time I watch a Wes Anderson movie, well, you know that "I need to wear all A.P.C. itch" starts scratching all over again.
This time? It was rewatching The Royal Tenenbaums that got me thinking about the Demi Lune Mini bag.
The curved calfskin shape.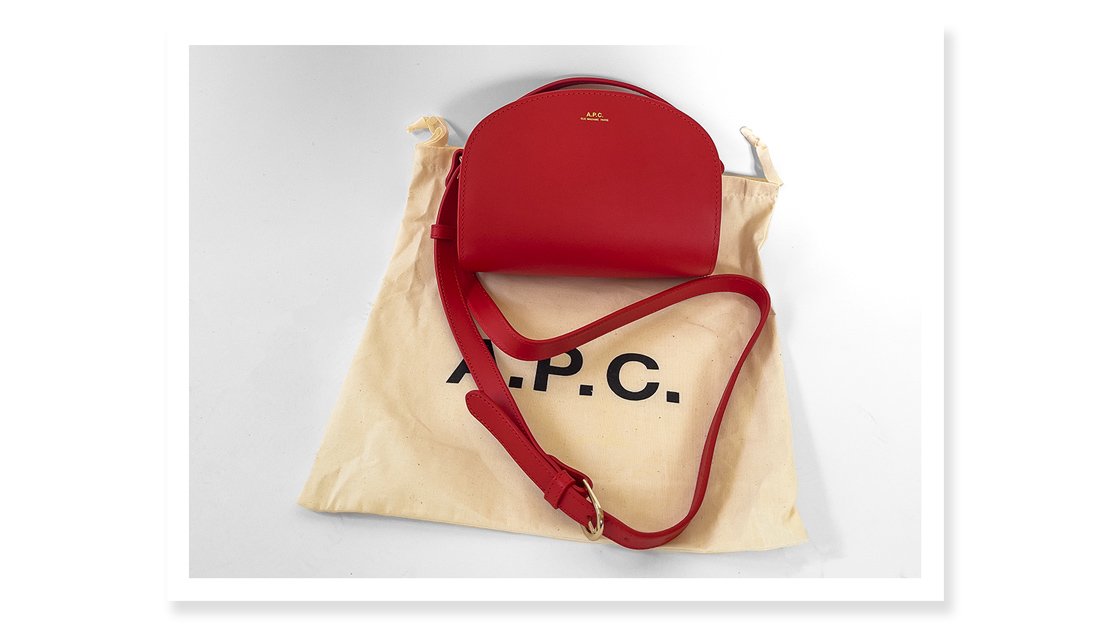 With the topstitched edge.
… and the gold tone hardware.
This bag make you wonder if Margot's Birkin would even be worth it at all…
---
PROS & CONS
Pros
–Understated: If you want a nice bag that lends a vintage feel to your outfits, this is it.
–Can go on sale: SSENSE sometimes puts seasonal colours (and neutrals!) on sale.
–Compact: Fits your necessities.
Cons
–Compact: Is it too small though?
–Quite rigid: It's unclear if the leather will relax over time, but it's also unlikely due to the nature of the bag's structure.
–Stiff zipper: … also unclear if it'll become a smoother zip, but, for now, the teeth can hurt your hands.
---
It took me a while to get this A.P.C. classic handbag, but I finally got it.
… and I finally get it.
The Demi Lune mini bag offers a classic, compact, and quality way to carry all of your necessities from day to night.
A.P.C. Demi-Lune regular and mini bags are available from Cettire, Italist, MyTheresa, Shopbop, or SSENSE.
You can also find them on the second-hand market via The Real Real or Vestiaire Collective.
Note: newinspired uses affiliate links which costs you nothing… but means a lot to me. When you use these links, the money newinspired earns gets reinvested in blog content. Absolutely nothing on newinspired is "gifted" or sponsored, I purchase each item with my own money. Affiliate commissions are used to purchase new items to honestly & thoroughly review. If you found this review helpful, consider using them to support newinspired.
---
You might also be interested in…