Ten years ago, I was two years into my Kate Moss style obsession and it was at it's all time high. Kate Moss x Topshop would come out in a year and my wardrobe would change forever…
Ten years later, my obsession with Kate Moss' style has kept it's 2006 high. I mean look at my Pinterest boards and how carefully her section is laid out: Kate Moss Style, Kate Moss Night Style, Kate Moss Summer Style… Kate Moss' style is still the cornerstone for all my outfits. Enter Kate Moss for Equipment and my wardrobe changed again…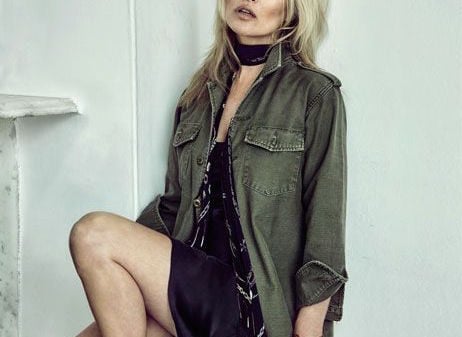 Okay, I say my wardrobe changed, but really (at this point) all I need is the Kate Moss for Equipment Jessa slip dress and the Bria silk star scarf.
After all, my last silk slip I accidentally washed by hand and ruined (thanks, J Crew for saying "handwashable" when it totally wasn't) and I'm not on that skinny scarf trend (yet).
So, I did that thing that I did when Kate Moss x Topshop was released (when Topshop FINALLY opened an e-store that is), I stayed up until 2am refreshing Equipment's homepage, until finally it was available for purchase! That quick adrenaline coursing through my veins, add to cart quickly, right size? Was that even my right address? No time for a double check!!!!!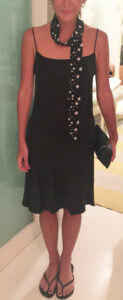 In the end (for my birthday, even though I added to cart, hehe) I got the Jessa black slip dress and the Bria silk star scarf! The two items I wanted the most and that sold out the fastest! All my Kate Moss x Topshop online shopping practice paid off!
I've been lusting over a new black slip dress and almost purchased one from Equipment — luckily I read the release that Kate Moss for Equipment was based on her 90's looks, so I waited.
The Jessa slip dress is amazing. Not too big and not too small — I ordered a size small (normally in Equipment blouses I take a medium for some extra room). It falls below my knees, covers any of that weird armpit-meets-chest area, and (here's the best part) you don't need a bra with it (or even those little covers)!
Not too 90's, not too lingerie-slip dress like. It's a perfect middle. The silk quality is that beautiful Equipment quality too. The Kate Moss for Equipment Jessa Dress is a dream is what I'm trying to say.
The Bria silk scarf is pricey for what it is, $80, but… COME ON. Stars? On a skinny silk scarf? With Kate Moss' name on it? It's PERFECT.
I added it to denim shorts and an Étoile Isabel Marant t-shirt with K Jacques Epicure sandals and a pair of David Yurman diamond hoops as my birthday-day outfit and I felt sooooo Kate Moss cool (even while running errands)!
At night I casually draped it around my neck while wearing the Jessa dress with the hoops and flip flops (it's okay to wear flip flops, Kate wears them in Rio!), and you guessed it, again, I felt Kate Moss cool again.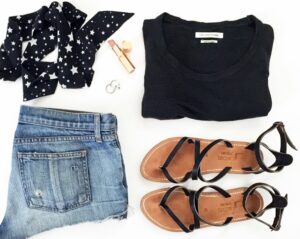 Kate Moss' range with Equipment is convertible for day or night. Dress it up or dress it down. (Note: some pieces might be harder to convert, but it's still possible…) That's what I value in any kind of clothing — adaptability.
Kate Moss nails it again and I can't wait to get my hands on the rest of the range… It might take a while (with prices from $80 – $800), but like Kate Moss x Topshop, I'll get there and my wardrobe will be all the better for it.
KM x Equipment isn't in production anymore, but you can still find it on The Real Real and other discount sites…
ALSO, the Daddy shirt is kind of identical to that pantsuit she put out in the 2014 Topshop range isn't it? I have the blazer, so the shirt is kind of the next must, no?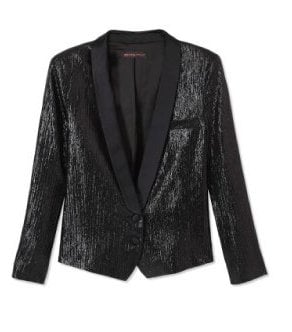 And the slim signature silk and lurex shirt, kind of similar to the one she also put out in that same Topshop collection?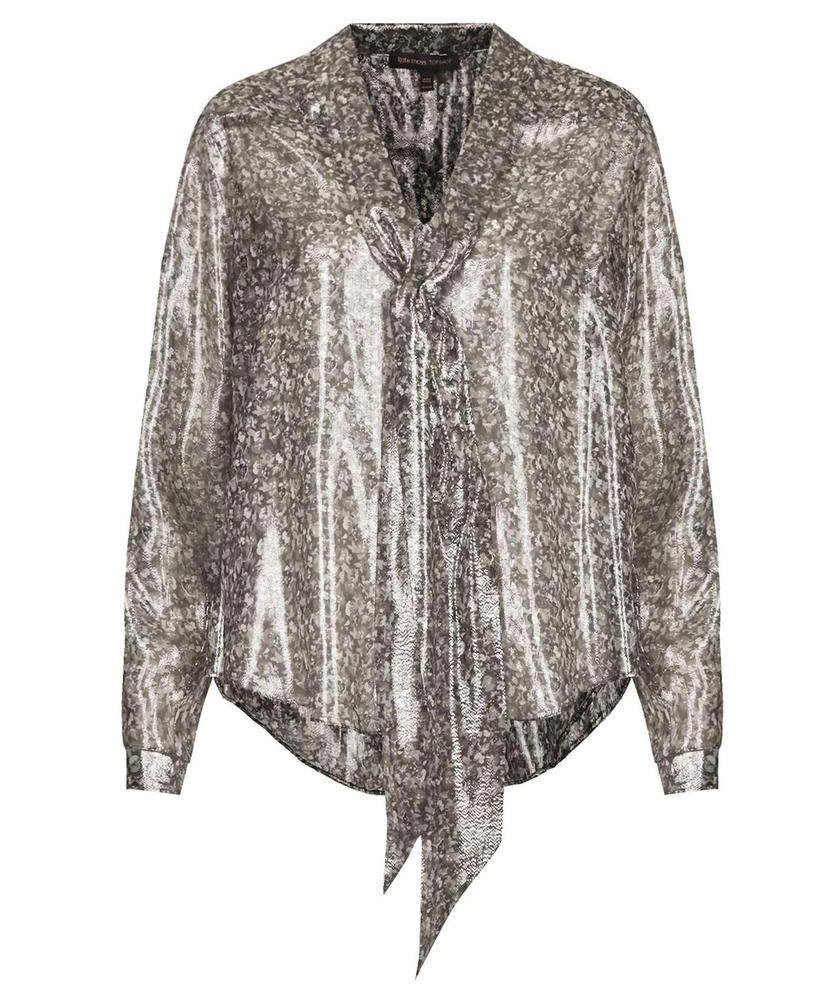 And her star shirts? See 2009 Kate Moss x Topshop collection (I actually have that blouse all ready, which is why I didn't rush to get the Equipment one from her line).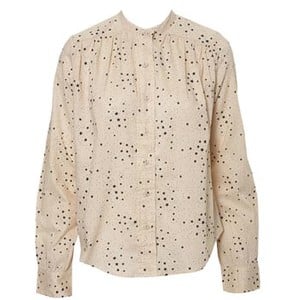 10 years ago, Kate couldn't have put out this kind of higher-priced fashion range. Her fan base was way too young. I know for me at 15, I could never purchase a silk shirt for $300 — do you know how many chores that would take??? Now, 10 years later, laying down $300 for a shirt still isn't my favourite activity, but I appreciate the quality and the range is attainable (unlike her collaboration with Fred!).
It really makes me a proud Kate Moss fan to see how her style has evolved, her collaborations have evolved, and how in turn mine has too.
Viva Kate Moss, viva Kate Moss for Equipment!!!
Can't wait to see what's next!