Before I start on K Jacques Epicure review, let me give you a bit of history on K. Jacques. Just in case you don't know who they are or why it's okay to spend $280 USD on a pair of simple sandals (spoiler: K Jacques Epicure sandals are worth every penny!).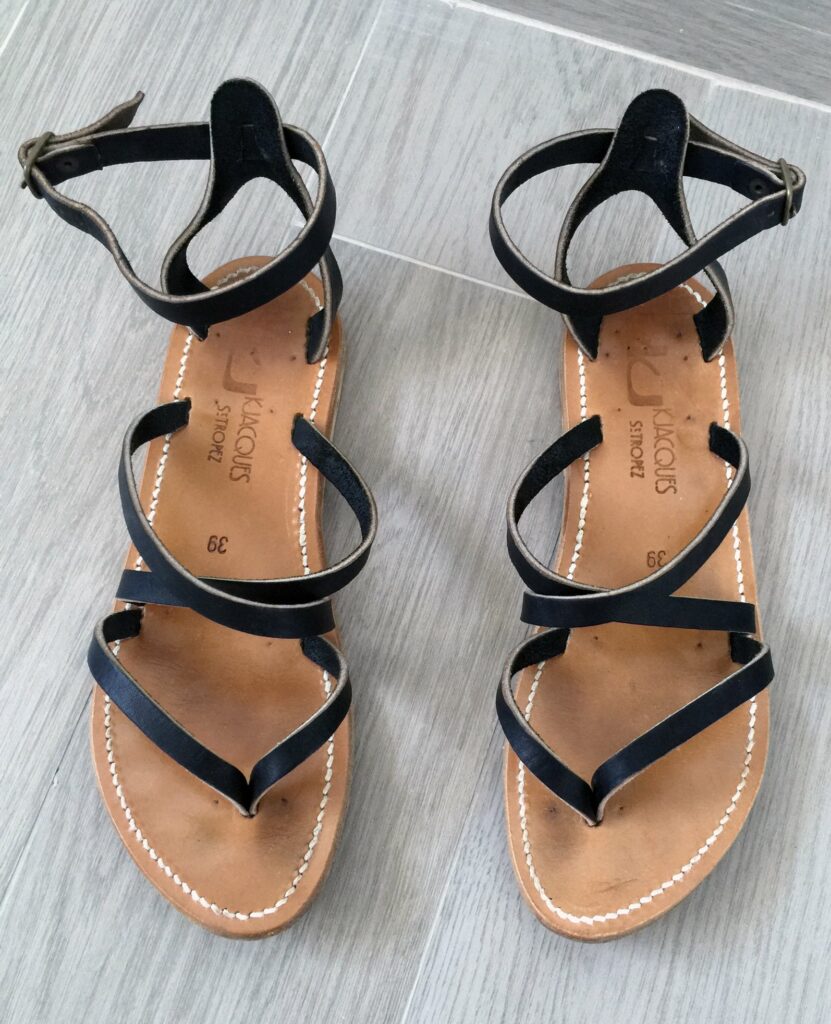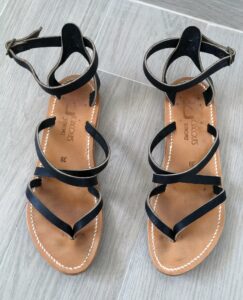 K Jacques' sandals are basically the OG gladiator sandal.
They're what Castañer is to espadrilles.
Or Repetto is to ballet flats.
K Jacques have been making sandals in St. Tropez since the 1930s! They were handmade in St. Tropez by artisans then, and 80+ years later, they still are.
Even if K Jacques are a company that's basically as old as my parents' parents, they still keep up with the times. K Jacques has worked with Givenchy, Isabel Marant, and have had one particularly interesting collaboration: Opening Ceremony. Les gens at K Jacques St Tropez know how to keep up with the time.
Over the past five years, I've added five pairs of K. Jacques to my collection. The latest pair that I bought are my favourite: K Jacques Epicure sandals.
K Jacques' black leather is called "pul noir." The quality of leather is fantastic and they almost have a grey-sueded edge to them because of how the leather is cut. I love that. The leather sole also begins to take the shape of your foot after multiple wears and begins to feel like a dream — the kind that you go to sleep hoping for! The tan leather sole ages beautifully. Like a Louis Vuitton bag, a pair of K. Jacques sandals only gets better with age. Other than a pair of Converse, how many shoes can you say that about? Shoes that I don't have to fuss over? Sign me up!!!
I take a size 39 in K Jacques sandals. They're French sizing and true to size. You might find them a bit tight if your feet are a bit wider (mine sometimes find them tight depending on how much salt I've eaten — my feet bloat like crazy, it's weird). For reference, I'm 39 in Isabel Marant shoes, 39 in Chanel flats, 39.5 in Repetto flats, 8.5 in Nikes, 39 in Castañer, and 39 in Manolos.
I'll admit — I went for the Epicures because of Kate Moss. She wears them with jeans around London or well back in their home country of France on yachts. Kate Moss makes the K Jacques Epicure sandals look so easy to wear — so I jumped.
These sandals are as easy to wear as Kate Moss makes them look.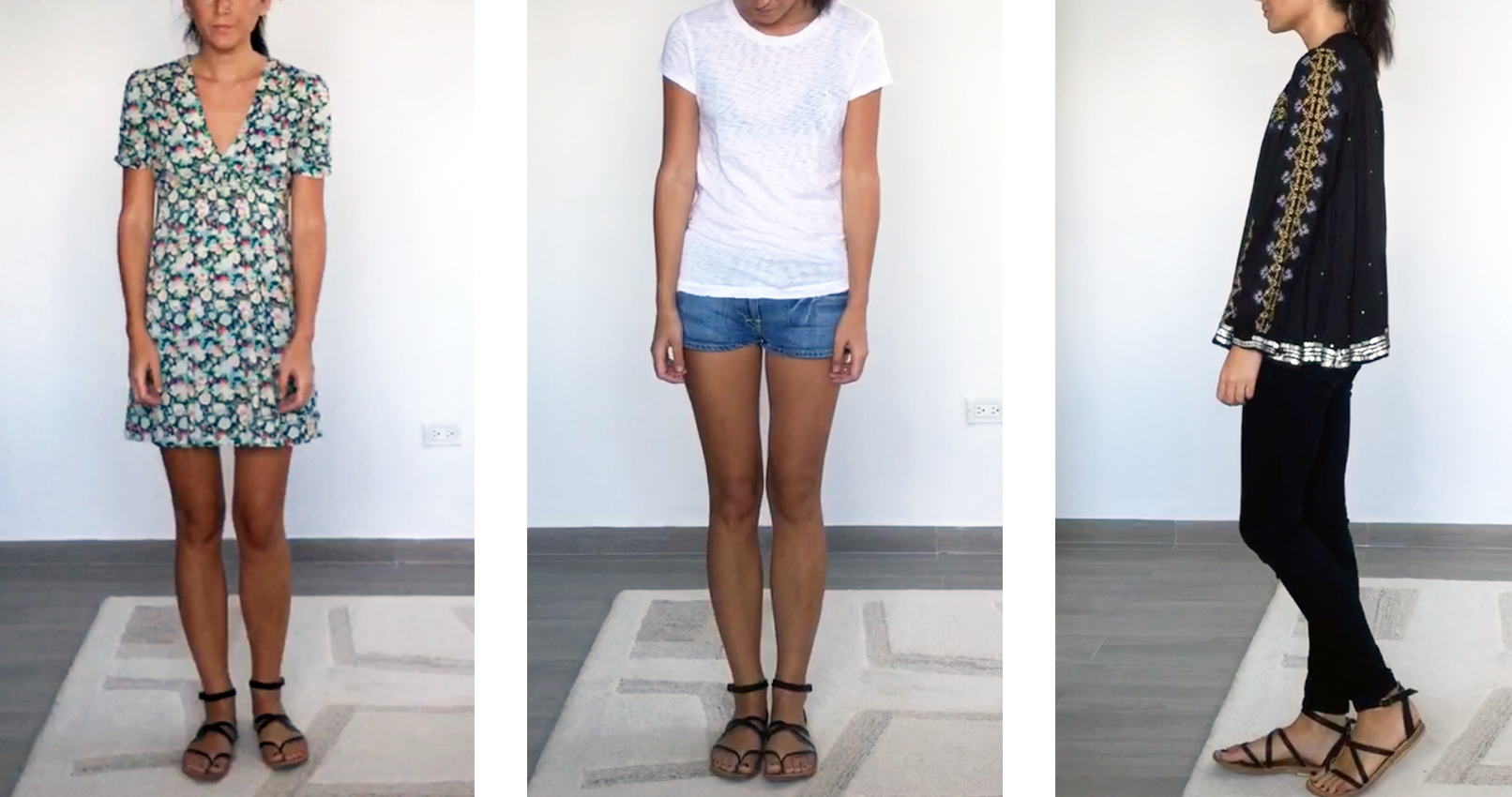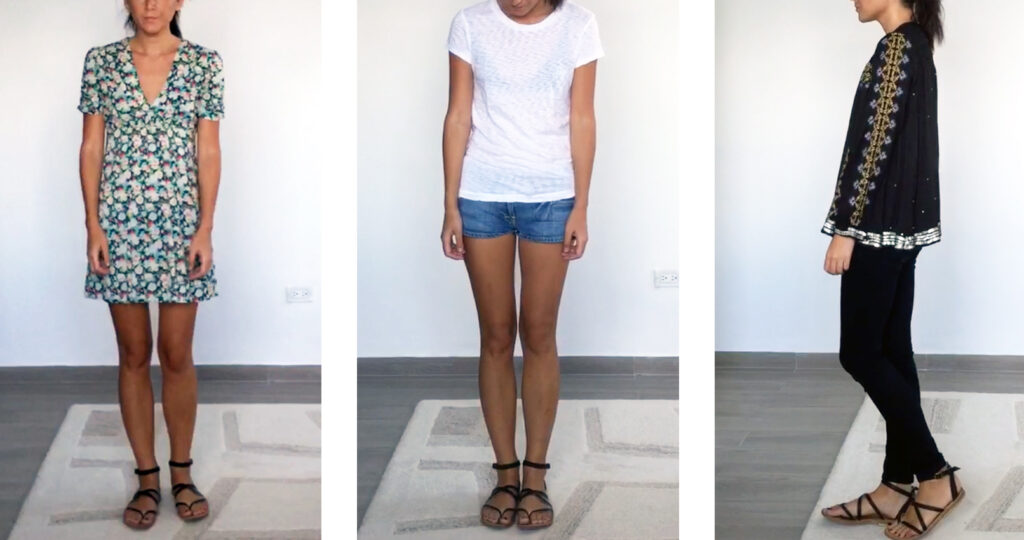 From left to right, in a Kate Moss Topshop floral dress (my go-to), with a white Rag & Bone t-shirt and Kate Moss Topshop denim shorts, and with black skinny jeans and a Kate Moss Topshop blouse…
Other than their non-fussiness, what I like the most about the Epicure sandals is that I can wear them at night or during the day. They look just as perfect with a pair of black skinny jeans as they do with a summer dress or pair of denim shorts. I can go to the beach in them and I can also go to a five-star restaurant in them.
Since I'm caught in an endless summer and trying to figure out my fashion summer style at the moment, the perfect sandal is a pretty big necessity. K Jacques are just that — the most necessary sandal you can own. Sure, there are sooo many companies who make sandals that look identical to them, but K Jacques' quality can just not be beat!

This is an affiliate link, but I would recommend Epicures either way!
TLDR: K Jacques Epicure sandals are worth the price tag. They are so comfortable and age like the finest French wine. The Epicure is a sandal that you will want to wear all summer and that you can wear all summer. Dress them up or dress them down, they are highly convertible and highly covetable! Definitely recommended
⭐️⭐️⭐️⭐️ and a .5/⭐️⭐️⭐️⭐️⭐️ (-.5 star because sometimes they can be tight…)
Pro Tip: Shopbop has 15% off everything sales now and then — wait for this sale and get your "pul natural" or "pul noir" K Jacques sandals then. K Jacques sandals in those two colours will not go on a normal seasonal sale, because they are staples. So get them on one of those storewide sales!
You might also be interested in…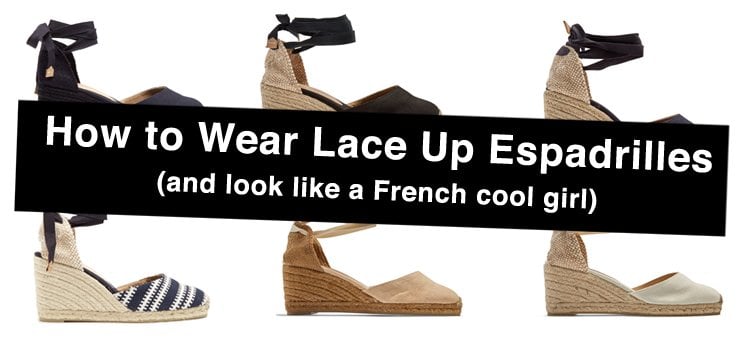 And for more K Jacques St. Tropez sandals outfit inspiration ?