Do you ever feel like sometimes your denim cut-offs are too casual?
Like, you need something more pulled together?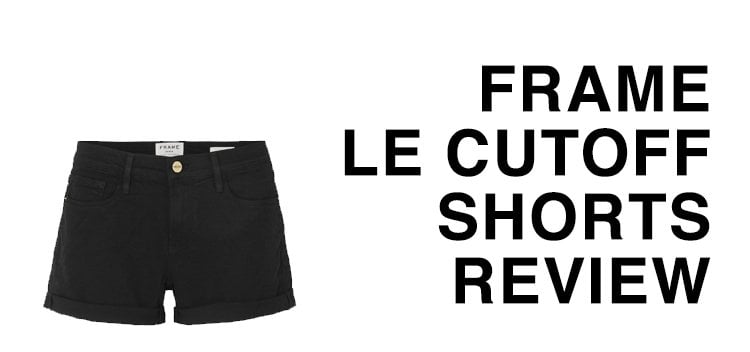 Anyways, sometimes I want to look like my life is in order (and that apparently starts by getting non-frayed shorts).
With no tears or rips, Frame's "Le Cutoff" cuffed denim shorts should be the ultimate not too fancy, not too "mature" kind of denim shorts, right?…

Frame Le Cutoff Shorts SIZING
For reference, I'm 5'5.75" and weigh 115-117 lbs.
For more reference, my other denim shorts sizes run below:
–Acne Studios denim shorts, size 25
–AGOLDE, 25
–Levi's 501 shorts, size 26
–Re/Done, size 26
-Rag & Bone, size 25
My Frame Le Cutoff shorts, in black, are a size 26.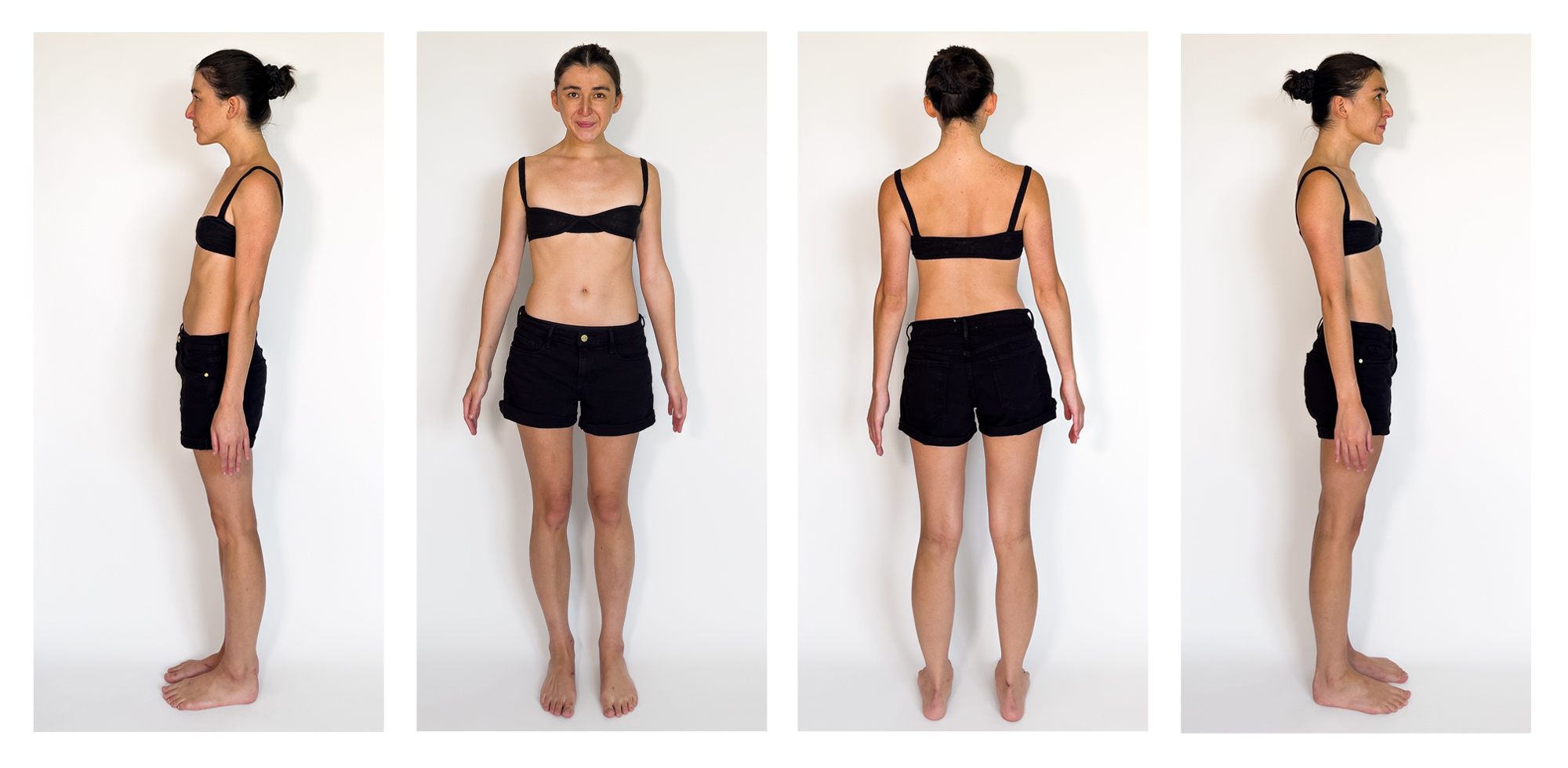 OK, the models on Net-a-Porter were in a 25, but the model on Shopbop was in a size 26, so I was like, well if a model is in a 25 or 26, then I should take at least the larger of the two sizes, but…
In a size 26, these feel (and are) big.
They are super stretchy (94% cotton, 5% polyester, and 1% elastane).
Although they don't really feel like denim at all, they do look pulled together.
TLDR: Frame Le Cutoff shorts actually run true to denim sizing, despite what the models may wear.
---
Frame Denim Shorts QUALITY
Let's put Frame Le Cutoff shorts to a "pseudo-scientific lab report" test!
For the sake of fun, this denim series is called "The Denim Cut-Off," because we'll go everything you want to know about the wear & tear for this pair of denim cut-offs over a 5-day period.
Note: This is just my experience, yours could differ.
Hypothesis
Due to the care tag reading "wash inside out in cold water with like color, (…), color may transfer or bleed onto lighter colored fabric or upholstery," I will assume that the severity of the black will wane with each year wash.
… just like my youth.
I do think that they won't stretch out or that there will be any issues with their quality (other than fading black).
Materials
-x1 pair of Frame Le Cutoff shorts
Method
1- Shorts must be worn for 5 days
2- Shorts must be washed at least once and air dried.
Results
They stretched out, massively.
Frame's Le Cutoff shorts stretched out so much while wearing that someone could easily "pants" me if they wanted to.
The black dye did not bleed significantly while washing, however the cuffs did not fare well. There were a lot of stray threads poking around after washing twice on a gentle cycle and letting them air dry.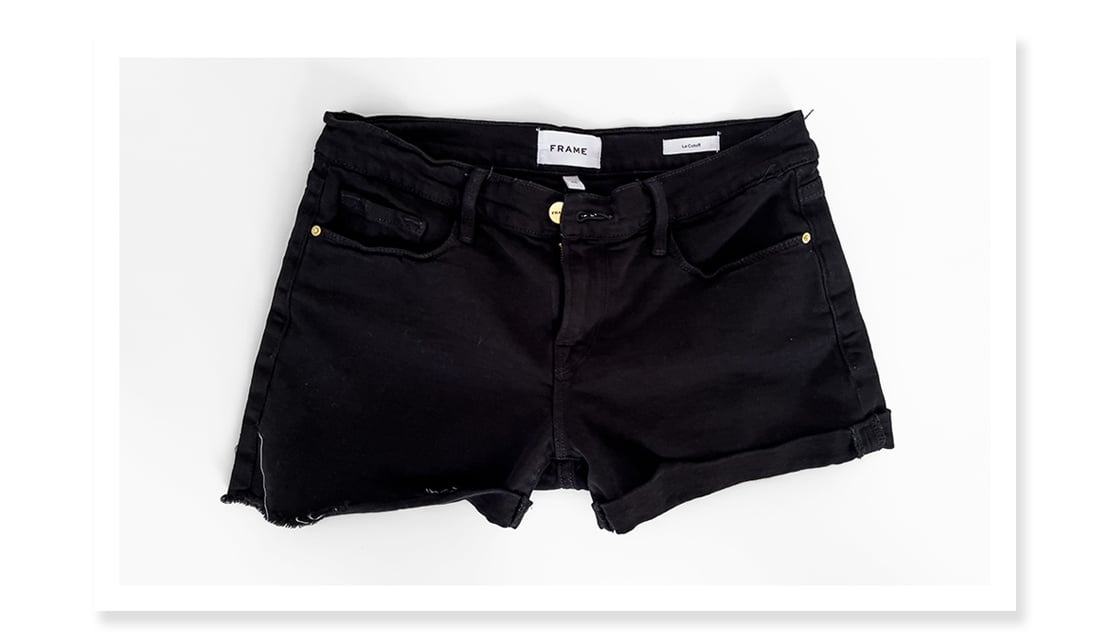 Conclusion
I've been sitting on this review longer than I should have.
… and it's ultimately because I just am not impressed with these shorts.
Maybe if I had taken a smaller size, they wouldn't have stretched out so much.
In any case, c'est la vie with these Le Cutoff shorts — at the end of the day, the hems would have had trouble in the wash anyways.
---
PROS & CONS
Pros
–Comfortable: When they're so big, of course they're going to be comfortable…
–Look good: Because they're so loose, your legs look kinda thinner in them, I guess?
Cons
–Stretches out: By the end of the day, if I wasn't wearing a belt, I could pull these shorts off without unbuttoning/zipping.
–Lots of loose threads: Random little threads in random places.
–Hard to keep the folded hem in place after washing: It keeps wanting to unfold.
–Dust magnet: They really seem to gather dust and I'd imagine it's because of the polyester.
---
Just because someone looks pulled together on the surface, it doesn't mean that everything is actually in order behind the scenes.
Similar to how these shorts look fine on, you wouldn't know that you could easily pants me and uncover the truth.
Like everything in life, it's all about optics, isn't it?
Frame denim (and shorts) are available from MatchesFashion, Net-a-Porter, Shopbop, and Revolve.
Note: newinspired uses affiliate links which costs you nothing… but means a lot to me. When you use these links, the money newinspired earns gets reinvested in blog content. Absolutely nothing on newinspired is "gifted" or sponsored, I purchase each item with my own money. Affiliate commissions are used to purchase new items to honestly & thoroughly review. If you found this review helpful, consider using them to support newinspired.
---
You might also be interested in…