I love iconic pieces.
I love denim shorts.
… so I especially love iconic denim shorts.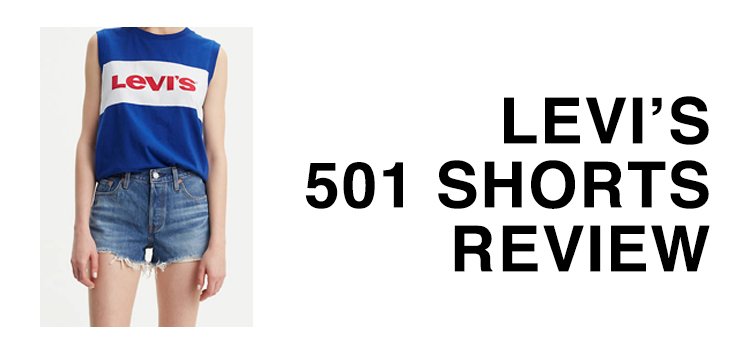 The most iconic pair?
Cindy Crawford's Levi's denim shorts.

From a Vogue shoot, shot by Herb Ritts with then-partner, Richard Gere, to a music video shoot with Jon Bon Jovi…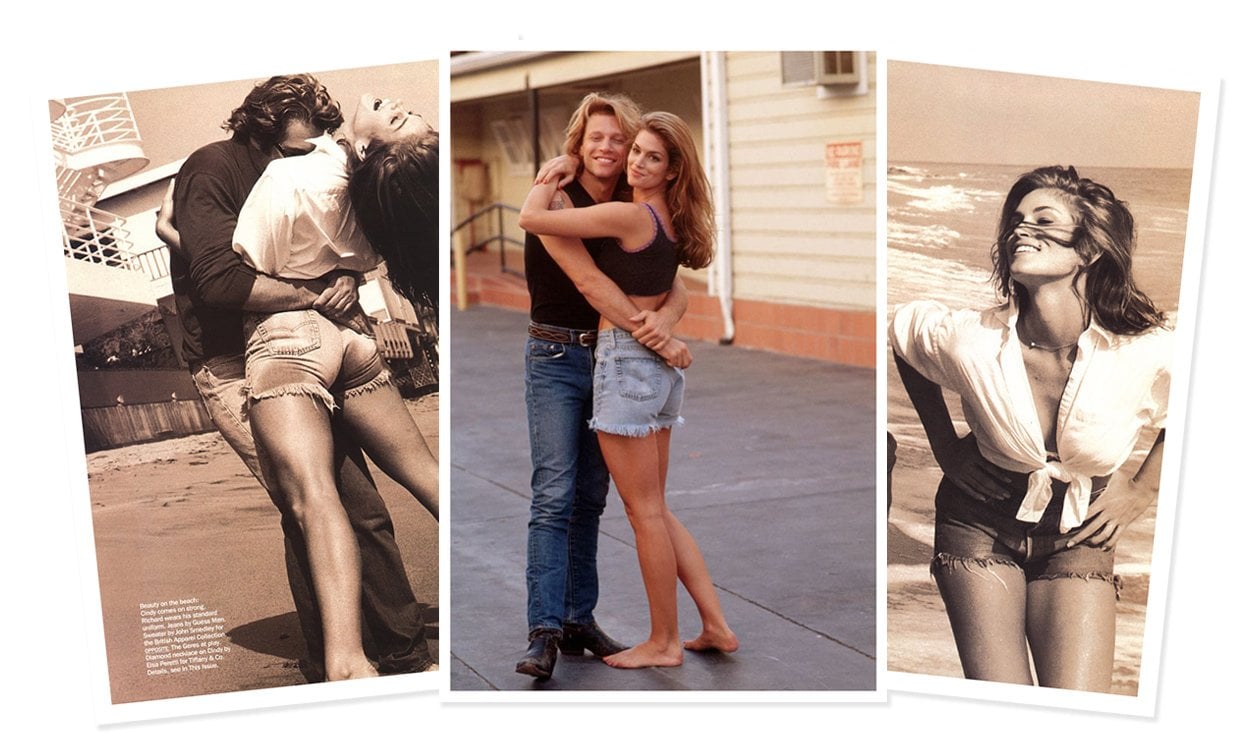 There's no denying that Cindy Crawford made Levi's shorts into an iconic piece of clothing.
Always one to (try and) keep up with the Crawfords Joneses, I bought a pair of Levi's shorts…
Levi's 501 Shorts SIZING
For reference, I'm 5'5.75" and weigh 115-117 lbs.
For comparison, here are some of my other denim shorts sizes:
–Acne Studios denim shorts, size 25
–AGOLDE, size 25
–Citizens of Humanity, 25
–Re/Done, size 26
-Rag & Bone Mila shorts c. 2010, size 25
My Levi's 501 Denim Shorts, in Indigo Avenue, are a size 26.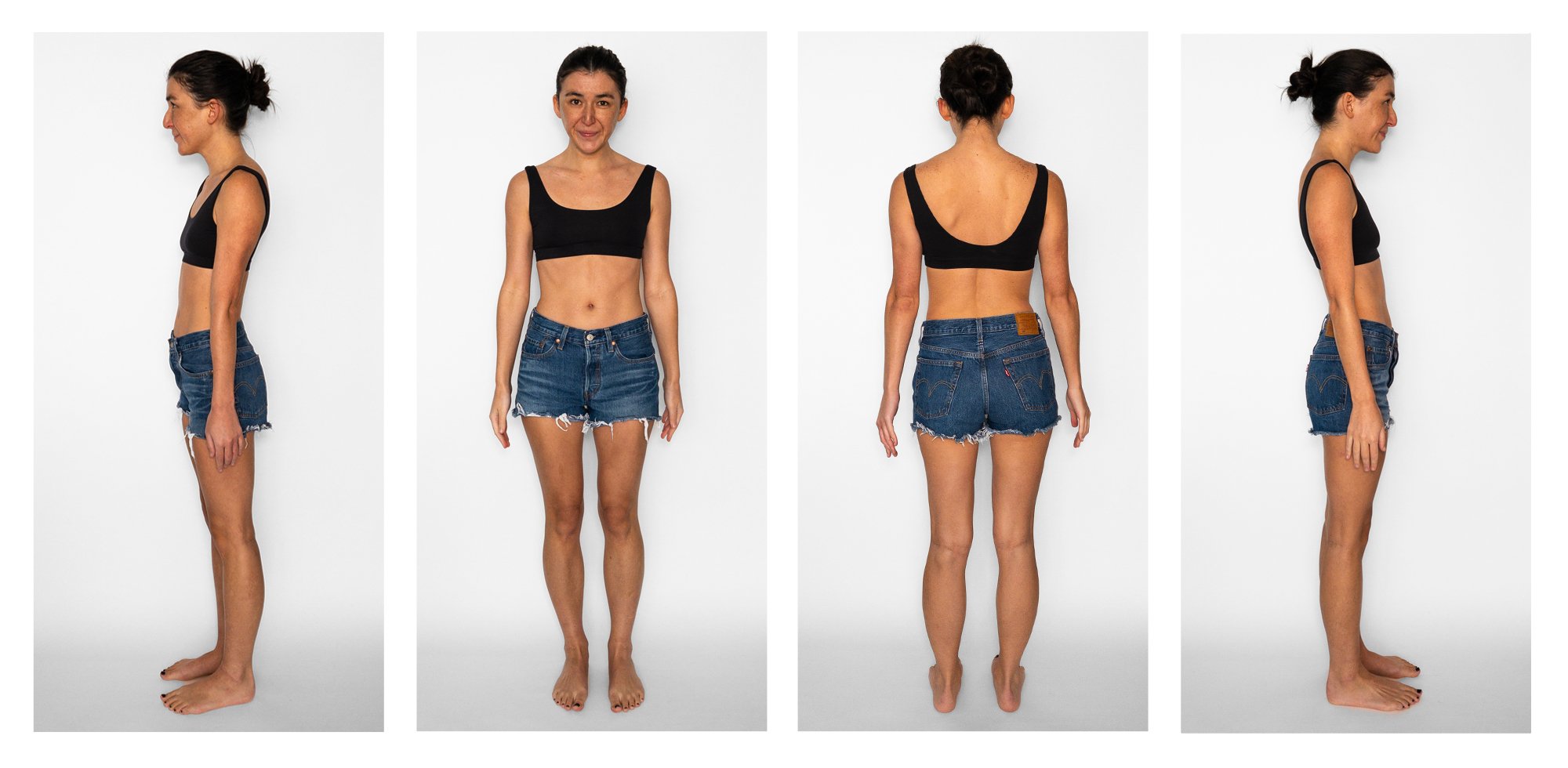 Because these denim shorts' are 100% cotton, they run a size smaller than Levi's 99% cotton & 1% elastane Wedgie or Ribcage jeans.
Despite being one size up, they still feel a little tight.
Doing my best Cindy impression with the 90's white shirt…
They're labeled as a mid rise, despite having a 10" rise and looking high waisted.
These shorts likely feel so tight in the crotch area because they have a 2.5" inseam (1/4 inch shorter than AGOLDE Parker shorts).
While mildly uncomfortable, they do a decent job of making my bum look, well, decent.
---
QUALITY
Let's put Levi's 501 Shorts to a "pseudo-scientific lab report" test!
For the sake of fun, this denim series is called "The Denim Cut-Off," because we'll go everything you want to know about the wear & tear for this pair of denim cut-offs over a 5-day period.
Note: These are my opinions, yours could differ.
Hypothesis
These Levi's 501 Shorts are a little tighter, so I think that these shorts will give/stretch a bit during the course of wearing them.
After they're washed, I imagine that they'll be a little stiff and will (eventually) return to their original shape (i.e. they'll lose the stretch that occurred from wearing them).
I also think that they might bleed in the wash.
Materials
-x1 pair of Levi's 501 Shorts in Indigo Avenue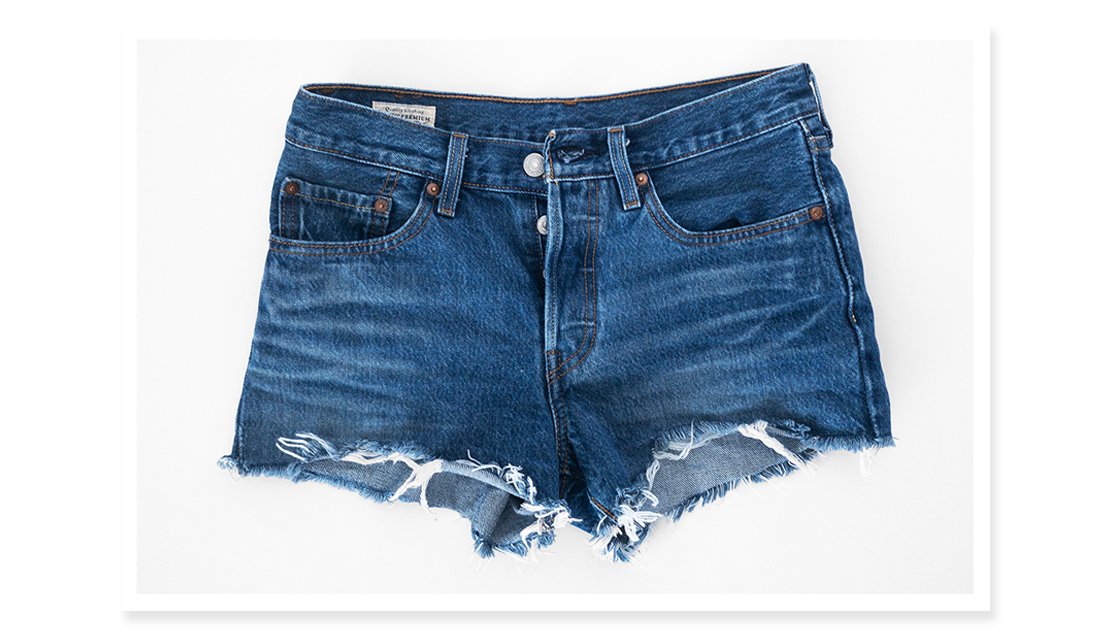 Method
1- Shorts must be worn for 5 days
2- Shorts must be washed at least once
Results
OK, maybe this is gross and maybe I have the wrong size, but I find these 501 shorts particularly uncomfortable between my legs.
They ride up while you sit, walk, lounge, or whatever in them.
While they look great…
… I don't know how else to say it — they pinched my crotch area (too much) when I wore them all day.
These shorts require constant readjusting to feel somewhat comfortable.
Conclusion
Levi's 501 shorts didn't significantly stretch out during the course of wearing them. While they did stiffen up after they were washed, they returned to their original shape once I wore them again.
They also did not bleed in the wash (I put one of those colour catching sheets in as a test).
I was insanely skeptical about how torn these shorts were when they first arrived. Similar to my AGOLDE Parker shorts, these Levi's 501 shorts' frayed edges relaxed and the largest hole near the cuff also relaxed after being washed.
These shorts look great and are priced great ($70 USD), but, honestly, they're really uncomfortable.
---
OK, these aren't shorts, but you might like…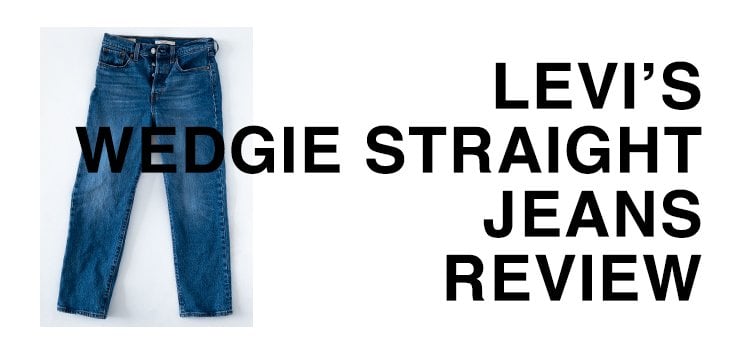 ---
PROS & CONS
Pros
–100% cotton: Although these are uncomfortable, I'll never take points off a piece of denim for actually being 100% cotton.
–Perfect length: Your bum looks great, but (likely) won't hang out.
–Distressed parts will relax
Cons
–Uncomfortable
Not a pro or a con, but just note that they have a button fly (i.e., no zipper).
---
Maybe Cindy's Levi's shorts were longer than these ones.
Maybe the inseam on her shorts was longer.
Maybe if these had been another size up, they would have been more comfortable.
At the end of the day, these are still the original and most iconic denim shorts out there.
… but regrettably, they just don't feel or look that iconic on me.
If you're into these Levi's 501 mid-rise shorts in Indigo Avenue and willing to see if they'll work for you, you can find them at these retailers below…
Note: newinspired uses affiliate links which costs you nothing… but means a lot to me. When you use these links, the money newinspired earns gets reinvested in blog content. Absolutely nothing on newinspired is "gifted," I purchase each item with my own money. Affiliate commissions are used to purchase new items to honestly & thoroughly review. If you found this review helpful, consider using them to support newinspired.
---
You might also be interested in…