"Birkenstocks, but à la mode."
-Isabel Marant while designing the Lennyo sandals, probably.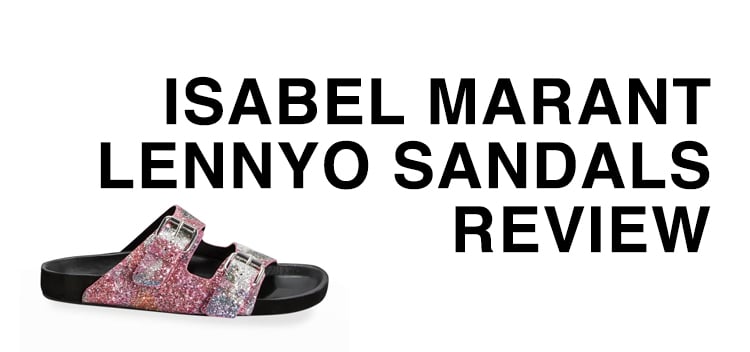 You cannot deny that Isabel Marant's Lennyo sandals are basically Birkenstock Arizona sandals.
Laden with grommets or glitter, they offer are a more fashionable alternative to plain ol' leather.
… but are they worth it?
Isabel Marant Lennyo Sizing
For comparison, my other shoe sizes run:
-Adidas Stan Smiths, US 8
–Chanel Shoes, FR 39
–Christian Louboutin, IT/EU 39.5
–Golden Goose, IT/EU 39
–Hermès, FR 39
–Isabel Marant, FR 39-40
-Nikes, US 8.5
–Repetto, FR 39.5-40
My Isabel Marant Lennyo Sandals are a size FR 39.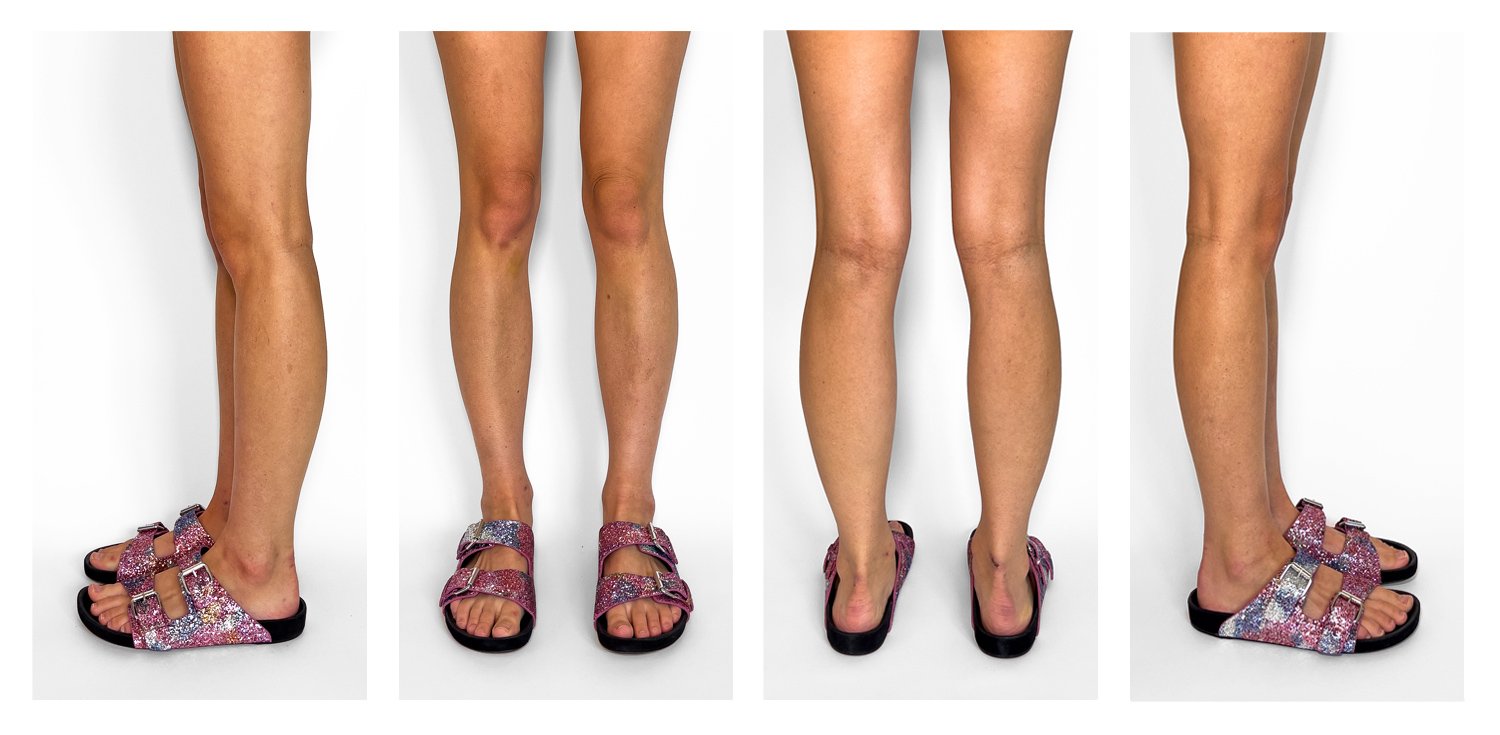 They fit perfectly and run true to French sizing.
… but, as I walk, the first strap digs into my big toes and causes a blister.
I'd assume that the suede Lennyo sandals may be softer, but I'm not 100% certain.
This is probably why Isabel Marant has not released another pair of glitter Lennyo sandals though…
---
PROS & CONS
Pros
–Adjustable buckles: Too wide? You can adjust the buckles to make sure they don't slip off your feet.
–Foot beds: Just like Birkenstock Arizona sandals and Chanel dad sandals, they have little moulded foot beds to keep your tootsies comfortably in place.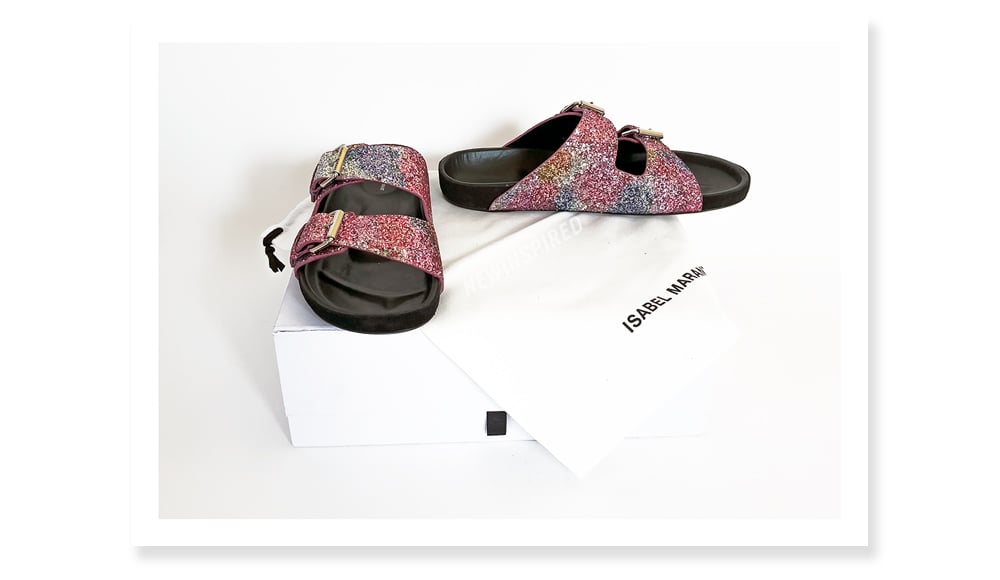 Cons
Only the general idea that Mme. Marant could likely have done a collaboration with Birkenstock instead of just making her own pair.
---
From studs and rivets to glitter and glam, Isabel Marant does a lot to zhuzh up this simple sandal shape.
Is that worth paying $580+ USD for?
Sorry to say, but only you can answer that.
Even if they're slightly uncomfortable to wear, these Lennyo "Happy Glitter" sandals sure do make me happy to look at — especially since I got them for 60% off.
Isabel Marant Lennyo sandals are available from FWRD, Neiman Marcus, Net-A-Porter, Revolve, or Shopbop, amongst other retailers, from $580 USD.
Lennyo sandals can go on seasonal sale, so keep your eyes open during sale season!
Note: newinspired uses affiliate links which costs you nothing… but means a lot to me. When you use these links, the money newinspired earns gets reinvested in blog content. Absolutely nothing on newinspired is "gifted" or sponsored, I purchase each item with my own money. Affiliate commissions are used to purchase new items to honestly & thoroughly review. If you found this review helpful, consider using them to support newinspired.
You might also be interested in…