Isabel Marant Dicker boots first came onto the scene in 2009/2010.
I purchased my first pair of Dickers in 2011.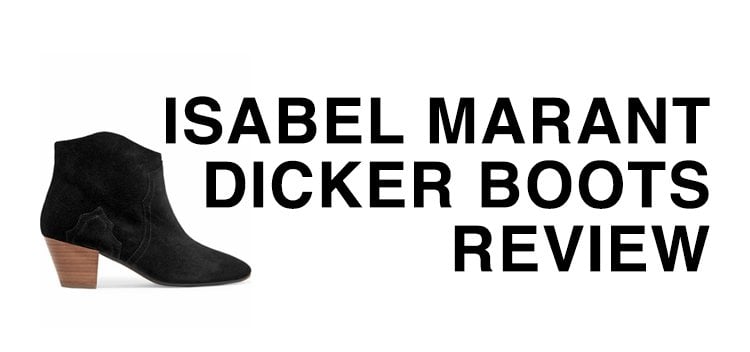 … then I purchased another… and another pair.

Everyone has a favourite brand.
One that magically encapsulates their moods, feelings, and is totally them.
For me, that's Isabel Marant… and her boots.
Isabel Marant's Dickers are solely (groan, what a bad play on words) responsible for making my personal style what it is today.
Let's review what makes Isabel Marant Dicker boots so great…
---
ISABEL MARANT DICKER BOOT SIZING
For comparison, my other shoe sizes run:
-Adidas Stan Smiths, US 8
–Chanel Shoes, FR 39
–Christian Louboutin, IT/EU 39.5
–Golden Goose, IT/EU 39
–Hermès, FR 39
–Isabel Marant, FR 39-40
-Nikes, US 8.5
–Repetto, FR 39.5
From "Faded Black" suede…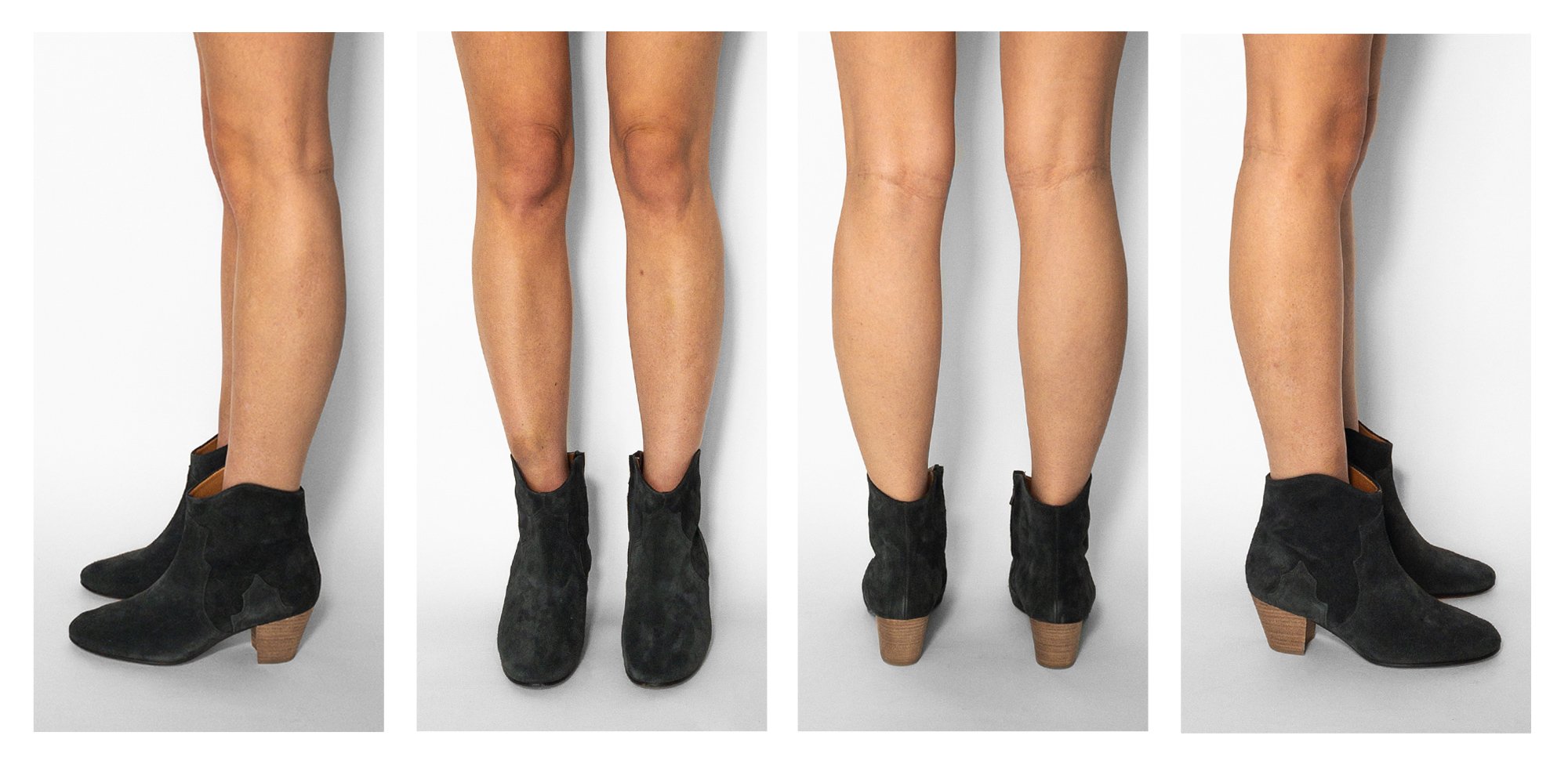 … to "Bordeaux" leather…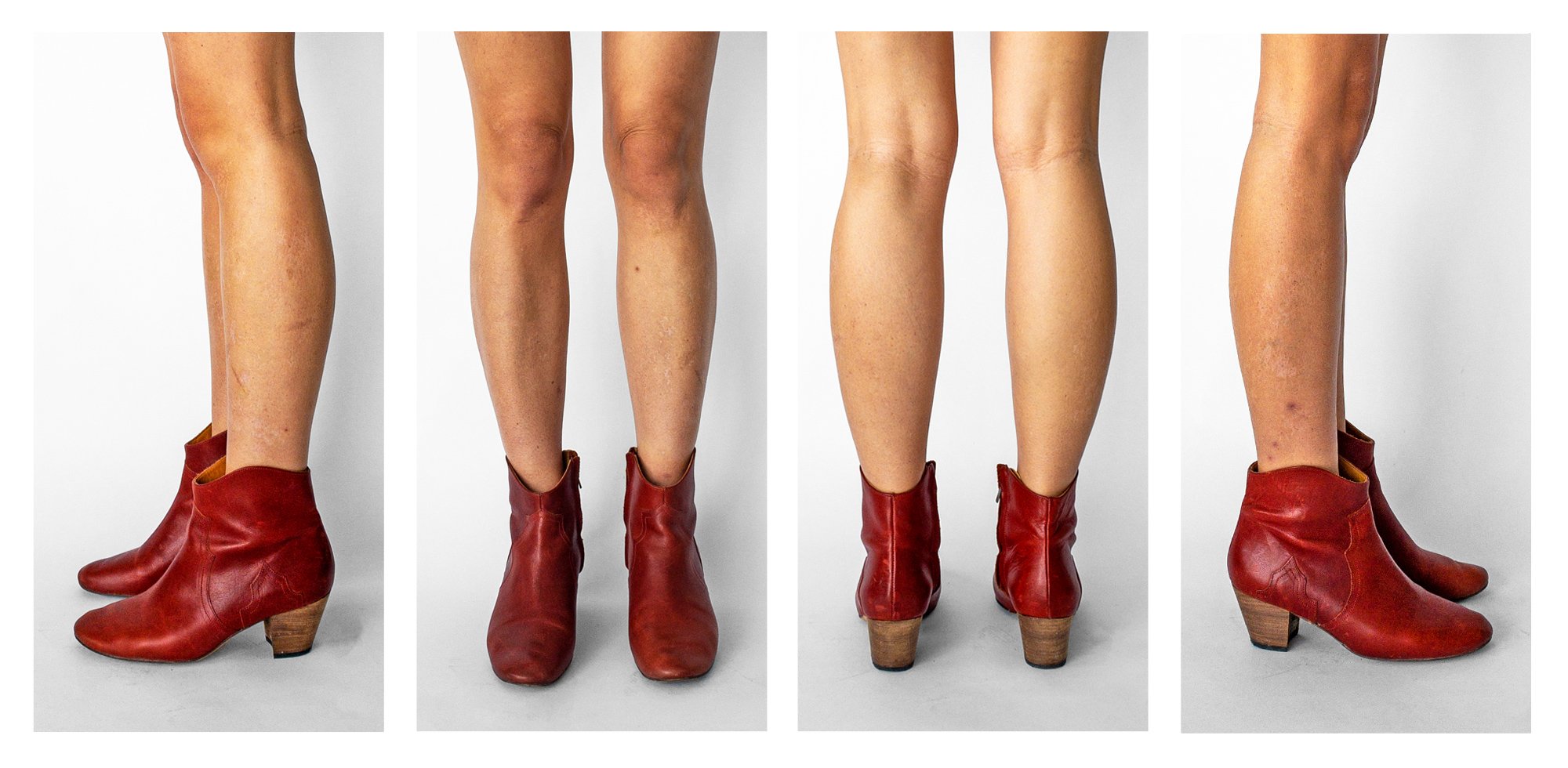 All of my Isabel Marant Dicker boots are a size FR 39.
I wear mine with either slightly thicker athletic socks or thinner socks or no sock — no matter what, they still fit well (and haven't gotten smelly from the "no sock" option).
Leather pairs are a little stiffer than suede, but still take your normal size.
Between suede or leather, there is not a big difference in sizing.
Suede Dickers are so soft once they get really worn in, but a leather pair offers a more hard-edged feel to your outfits.
With a 2 inch heel, they are the perfect height.
… and that heel makes Dickers a safe choice to wear to work and your favourite dive bar.
---
You might also be interested in…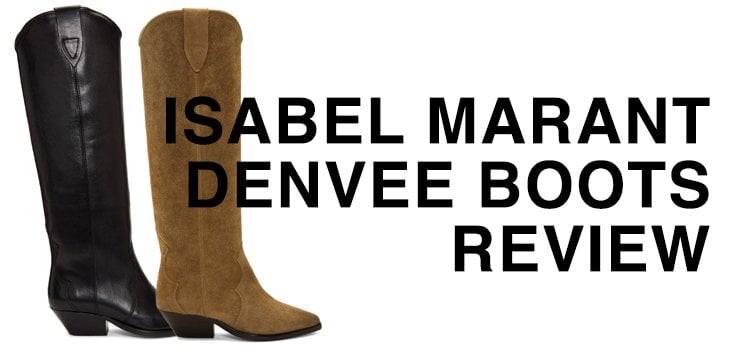 ---
Are Isabel Marant Dicker Boots worth it?
I've even worn my black suede pair in light rain and the lightest NYC snow… and I've never sprayed them.
Bring your Dickers to your cobbler and have them put a rubber sole on the bottom though — it'll help preserve them.
There (should) only be a minimal break-in period.
I got blisters the first time I wore both the suede and leather pairs — but the break-in period for the suede pair was way less than leather.
Overtime the cushions on the insole will mould to your foot — they'll feel like a natural extension of your foot.
Between the 2" heel and the cushiony insole, you won't believe how comfortable these boots are and how easy they are to wear.
In 2011 I was in the biggest dressing slump.
… but that 2.5" heel and soft suede lifted me out of that rut.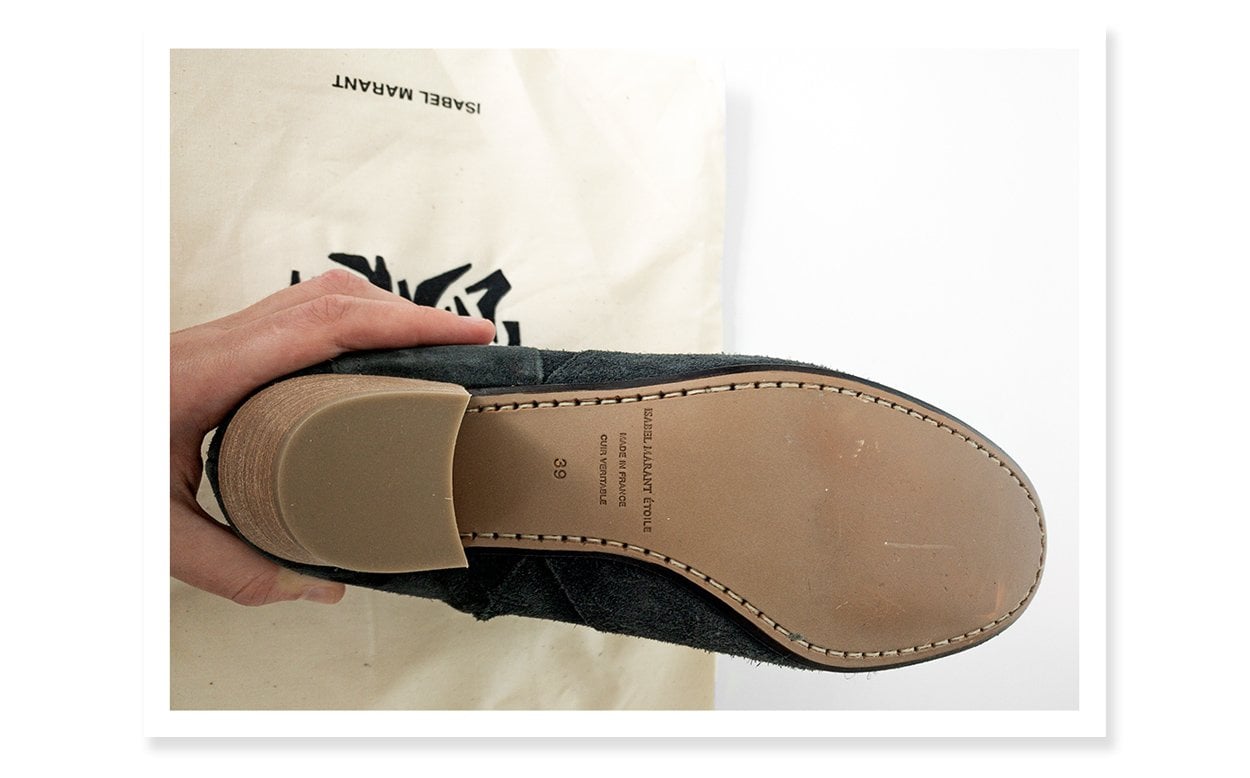 Year after year, Isabel Marant's Dicker boots have proven their staying power.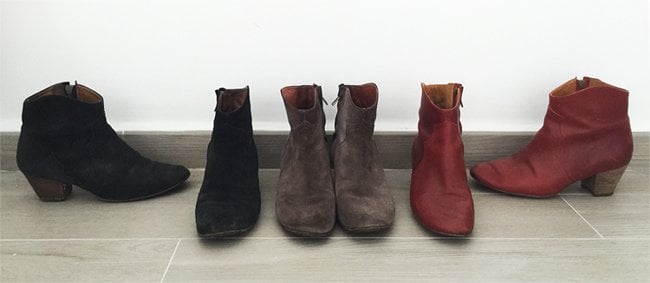 Dress them up, dress them down — they just always work.
Here are a few of my favourite Dicker outfits…
Isabel Marant Dicker Outfits
As seen on my Instagram…
---
Pros & Cons
Pros:
–Minimal break-in period: It shouldn't take too long to get them to feel perfect.
–Super comfortable: Once you break them in, no shoe will ever feel this comfortable.
–Easy to walk in: I have logged at least 100 miles in both my suede pairs without getting sore feet.
–Will keep their shape: Even if you pack them in your luggage, they shouldn't lose their shape too much.
Cons:
–Heel doesn't age well: My black Dicker's heels have gotten caught on something (probably sidewalks) and are now littered with nicks.
---
Forget the Chanel slingbacks, leave the Golden Goose Superstars, and say goodbye to By Far Becca boots, because there is no shoe like a pair of Dicker boots.
To this day, there is no outfit that makes me feel more me than an outfit that ends with a pair of Isabel Marant Dickers.
When I feel nervous or intimidated, all I need to do is pull on a pair of these boots.
… and all of the sudden I feel like the best version of "me."
Everyone should have a pair of shoes that makes you feel that way.
Isabel Marant Dicker boots are available from a wide variety of retailers including 24s, Intermix, Net-A-Porter, MyTheresa, and Shopbop from $560 USD.
Note: newinspired uses affiliate links which costs you nothing… but means a lot to me. When you use these links, the money newinspired earns gets reinvested in blog content. Absolutely nothing on newinspired is "gifted," I purchase each item with my own money. Affiliate commissions are used to purchase new items to honestly & thoroughly review. If you found this review helpful, consider using them to support newinspired.
You might also be interested in…