A trip to Palm Springs here, a week driving down to Newport Beach there…
The past few summers have been road trip heavy.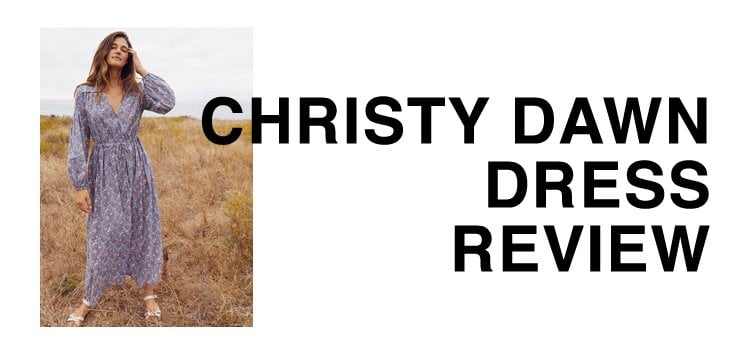 All of these road trips have taken the I-5 through the San Joaquin Valley.
Dry as a piece of straw, it's the opposite of torrential summers in Panamá (where I call home).

The scenery kept reminding me of one brand: Christy Dawn.
So, when I got home, I ordered Christy Dawn's Delilah dress…
Christy Dawn Dress SIZING
For reference's sake, I'm 5'5.75" and weigh 115-117 lbs.
For comparison's sake, my sizes run below:
-US 2, in HVN or Reformation
-Small, Rag & Bone T-Shirts
-UK 8, in ALEXACHUNG
-FR 34-36, in Isabel Marant or Rouje
Christy Dawn's Delilah dress is one size fits all (with extended sizing available).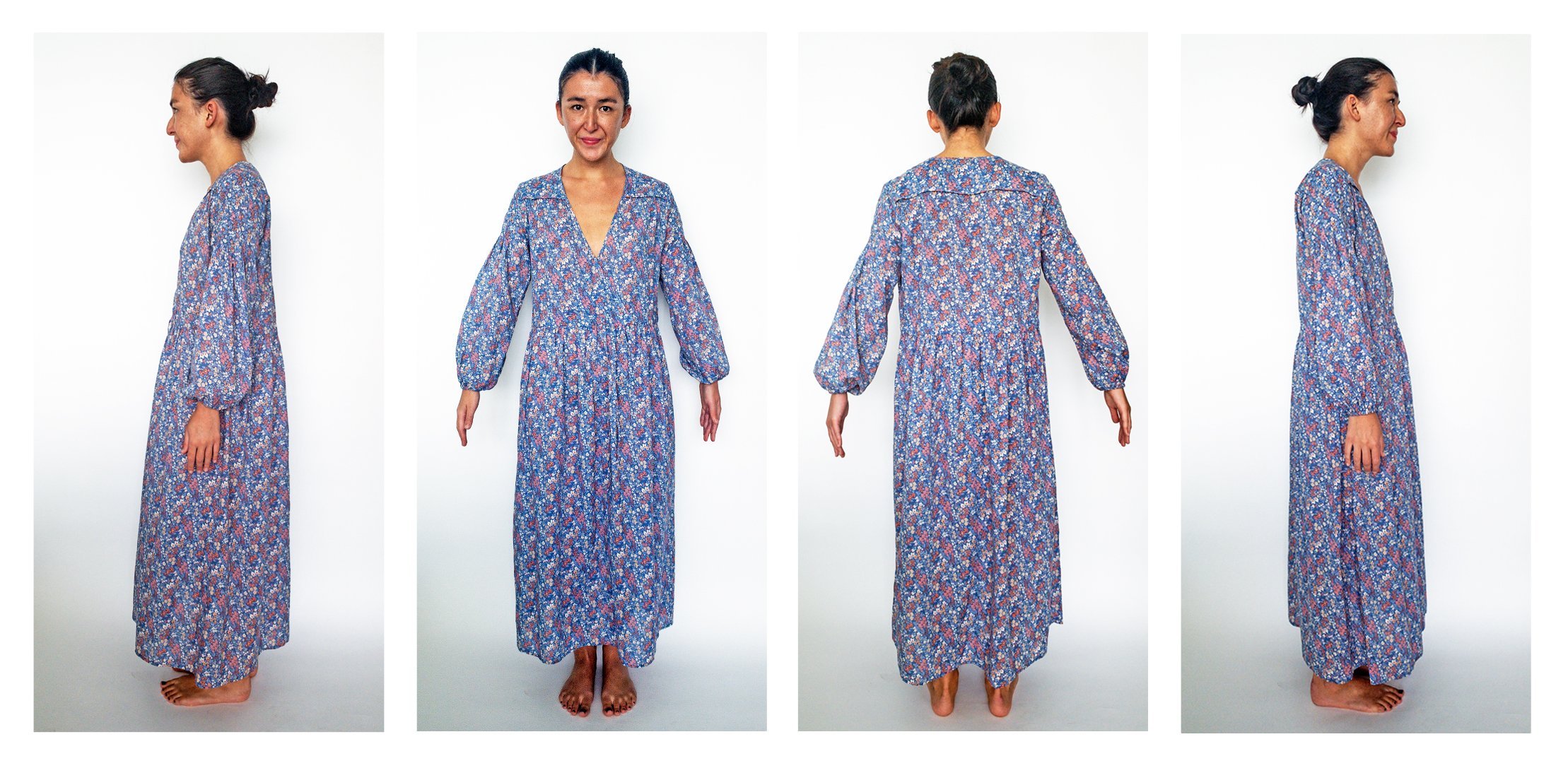 They added elastic bands on the sleeves and there's a whole lot of space in the body…
… and there's also a belt to make it tighter if you want.
---
IMPRESSIONS
Christy Dawn's following is like "sells out REALLY fast" kind of crazy.
For a good reason, after all Christy Dawn is…
✅ A female led brand
✅ Ethically produced
✅ Environmentally sustainable
✅ All fabrics are natural or deadstock
✅ Cause-driven (i.e. some sales benefit some great causes)
The only thing I think is crazy about Christy Dawn are their prices though.
Even when you account for all their great work, at a range from $198 to $448 USD for dresses, their prices are still kind of quite high…
---
PROS & CONS
Pros
–Deadstock usage: Better for our planet.
–One size fits all: Some of their styles are one size fits all — makes shopping easier.
–Snap button: There's a snap button which makes the dress bra friendly.
–Wooden box: It's cute, but like…
Cons
–Wooden box: Do they really need to send your order in a cedar box? Why not a tote bag that's a bit more practical for things like groceries or hauling your computer to work?
–Returns will cost you: $12 USD for a refund — is it because of the cost to ship a wooden box back?!
–Deadstock: It's better for the planet, but at the same time, I like knowing what material my dresses are made out of.
---
As much as I enjoy their bohemian feel and not having to worry about what size to order…
Christy Dawn's dresses will likely not become a staple in my wardrobe.
The "one size fits all" totally worked, but…
As much as I enjoy the aesthetic of their clothes, they just feel too expensive for what they are.
As a Canadian, I need to say "I'm sorry!…" but on the plus side, if you're a fan, at least there's one less person going after for their new arrivals!
If you're into it, Christy Dawn dresses are available from ChristyDawn.com.
Alternatively, if you want to be more sustainable, you can purchase yours gently used from The Real Real.
Note: newinspired uses affiliate links which costs you nothing… but means a lot to me. When you use these links, the money newinspired earns gets reinvested in blog content. Absolutely nothing on newinspired is "gifted," I purchase each item with my own money. Affiliate commissions are used to purchase new items to honestly & thoroughly review. If you found this review helpful, consider using them to support newinspired.
---
YOU MIGHT ALSO BE INTERESTED IN…