Joining the ranks of Julius Caesar and Joni Mitchell Leonard Cohen*, I am also as constant as the Northern Star.
… at least when it comes to my brand loyalty for "nice" boots.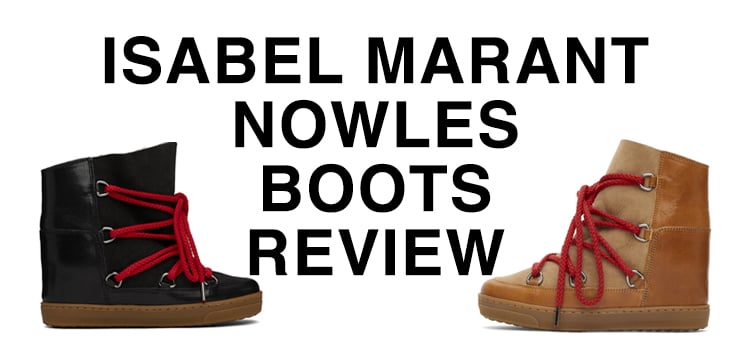 Loeffler Randall boots are just "fine."
Christian Louboutin boots are so sophisticated.
… and, ummm, hmmm, well, this is embarrassing…
You see, I was going to rattle off some other boot brands that pale in comparison, but I just realised that I don't own any high-end designer boots apart from Isabel Marant boots.
So here we are now, with, like, my 10th/11th pair of Isabel Marant boots — this time, inspired by wintery afternoons and aprés-ski outfits, with the Nowles boots.
---
Isabel Marant Nowles boots sizing
For comparison, my other shoe sizes run:
-Adidas Stan Smiths, US 8
–Chanel Shoes, FR 39
–Christian Louboutin, IT/EU 39.5
–Golden Goose, IT/EU 39
–Hermès, FR 39
–Isabel Marant, FR 39-40
-Nikes, US 8.5
–Repetto, FR 39.5-40
My Isabel Marant Nowles boots, in Camel, are a size FR 39.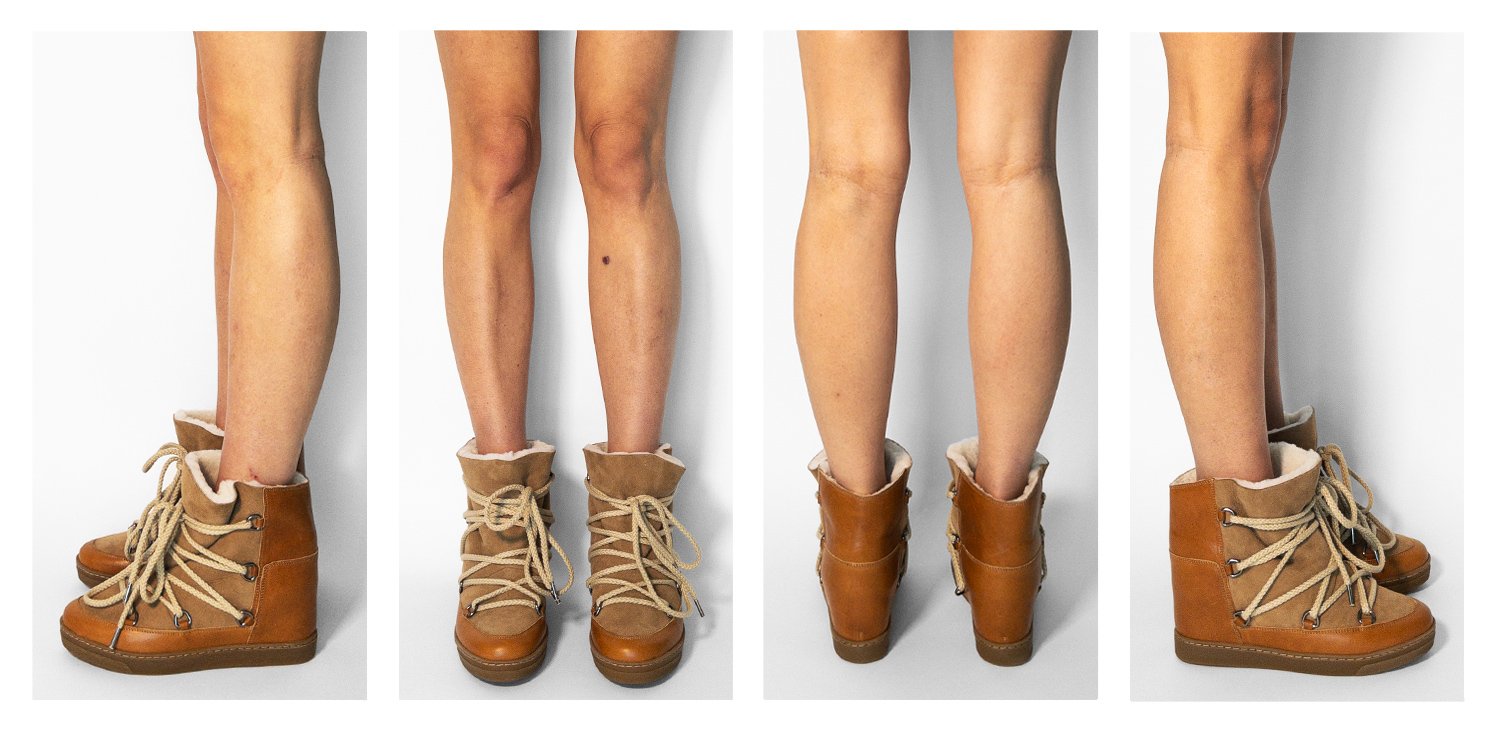 In a 39, they fit perfectly on my left foot, but a bit snug on my larger right foot.
… which leads me to believe that Isabel Marant Nowles boots do run true to size, but…
… because SSENSE was having, like, a 60-something % off private sale on both, I also got the Nowles boots, in Black, in a size FR 40 to compare sizing — I mean, I'd be crazy not to get both colours to compare sizing for you, right?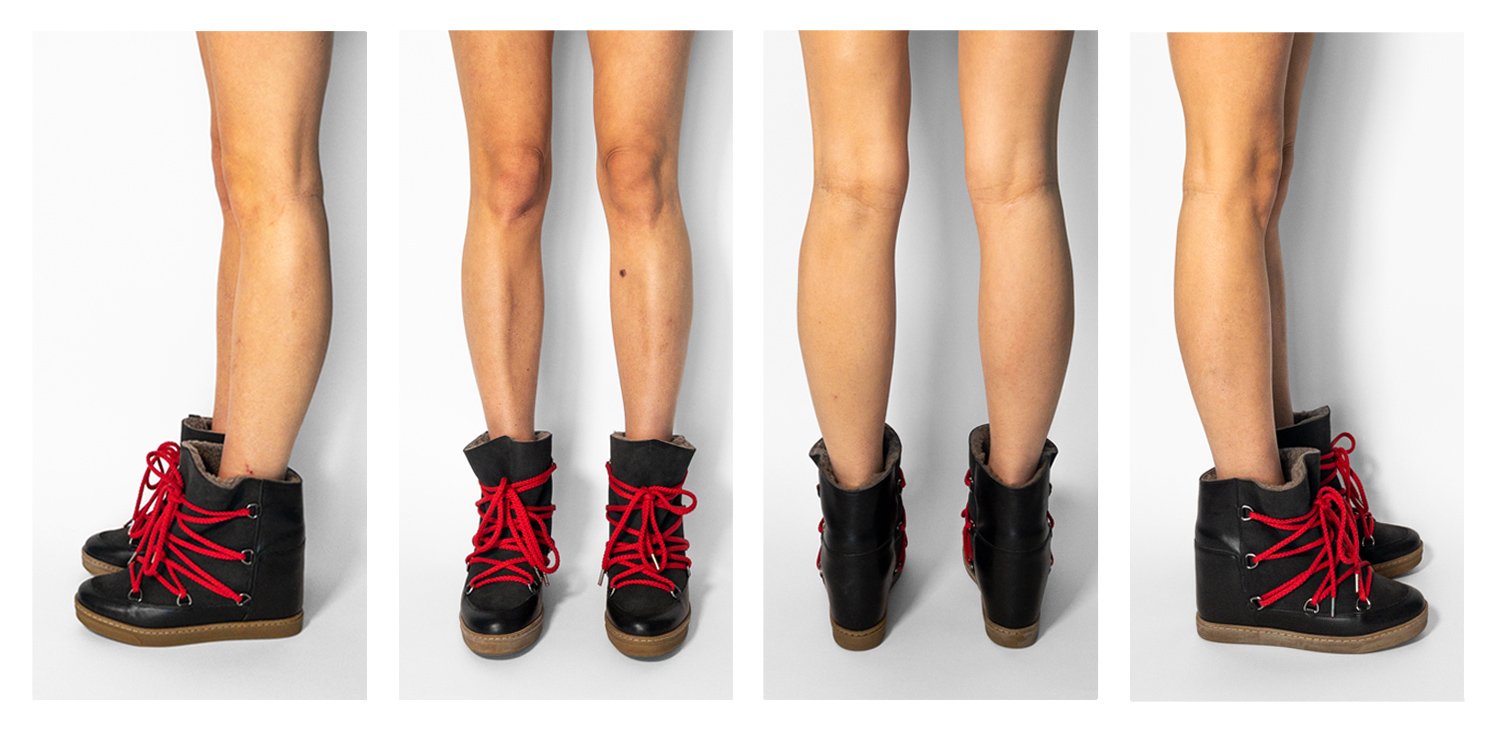 The sizing difference is minimal, especially when you consider that you will wear socks with them.
… and that you can tie them tighter to secure your foot in the boot if they're a little looser on you.
If you are between sizes, you can easily size up or take your true size.
I also can't imagine that the sizing is any different for Isabel Marant Nowly boots — the taller version of the Nowles.
---
Impression
These Isabel Marant boots are aesthetically perfect snow boots.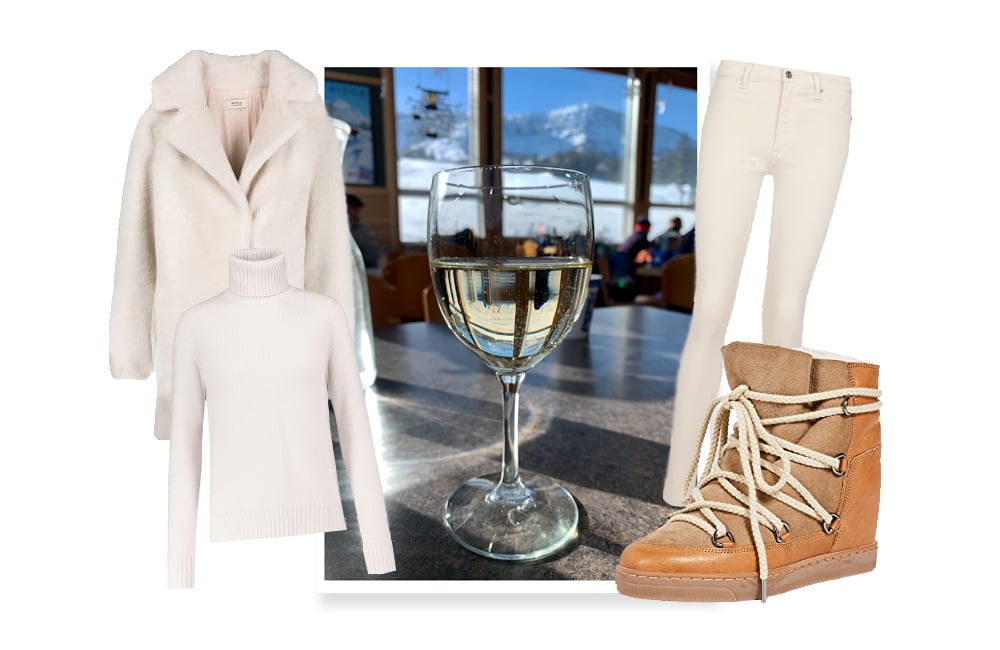 The boots you'd wear during an après-ski… even if you didn't have fun on the slopes (the shearling lined insides of these boots (and your tipple of choice) will numb the après pain of your ski boots).
They're the boots you'd wear in a picturesque countryside town after a fresh layer of snow has dusted the trees… even if you're in a city (so, like, a bigger town).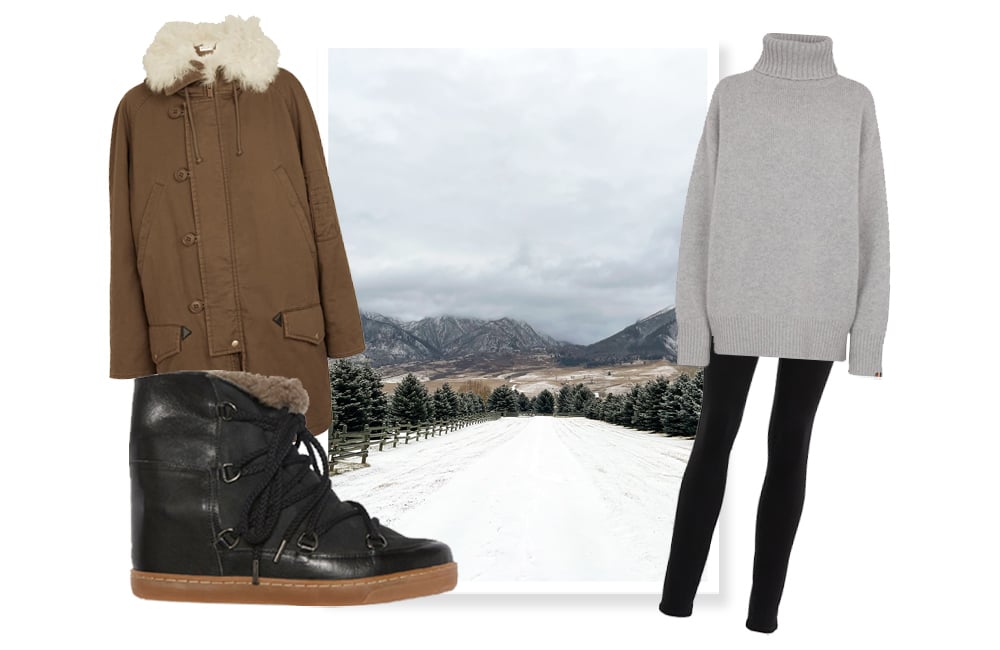 They're the dreamiest winter boots to go along with dreamy winter outfits.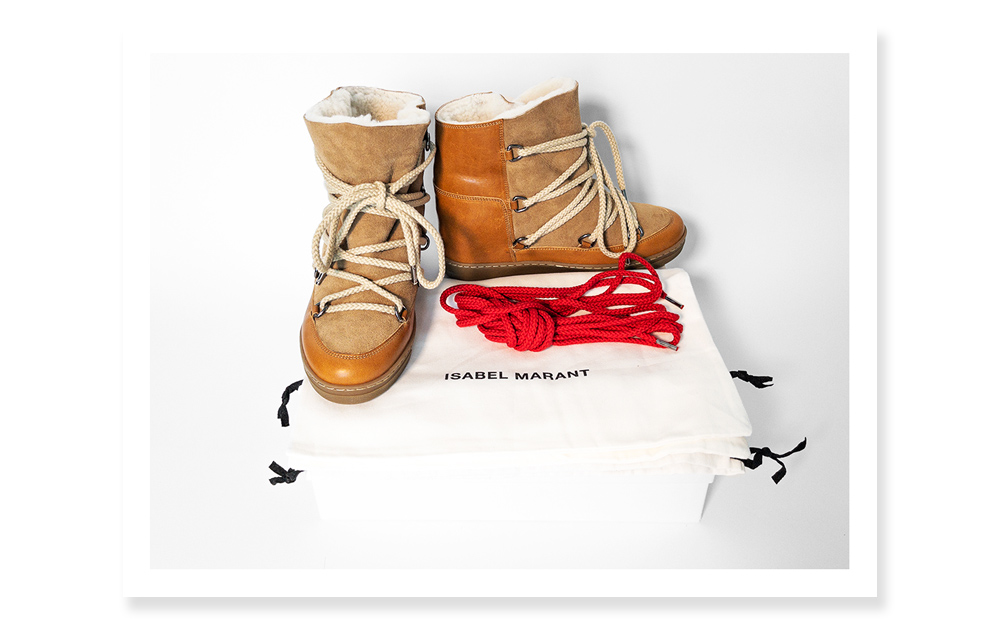 … but, it's unclear if they are actually solid longterm winter boots.
---
Pros & Cons
Pros
–Contrast laces: I was concerned that they might not come with the black or tan laces, but Nowles boots do seem to come with both the red and neutral laces.
–Hidden wedge: Maybe this is why I keep coming back to Isabel Marant boots… that extra lift (likely 2") is better than any ski lift.
–Shearling interior: Could these boots be even cozier than Uggs?
–Well thought out design: Isabel Marant Nowles boots have a little seam on the top so that your foot can move more naturally in them… and the laces can (and will) hide them.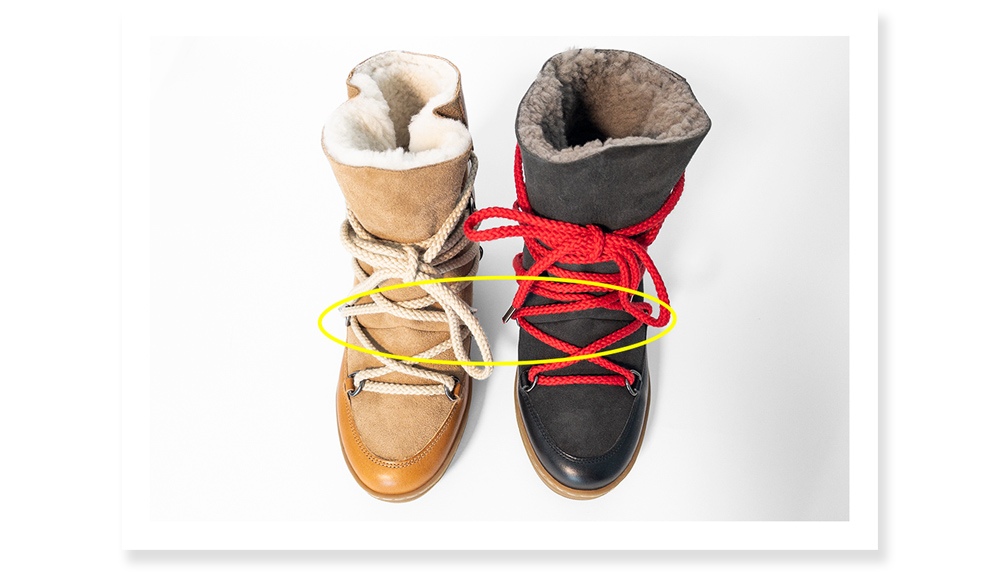 Cons
–Probably not the best winter boot: I just can't see these working in, like, a Montreal winter where the sidewalks are covered in salt to prevent slipping and the sidewalk corners are natural Slush Puppie machines. You could likely spray them to be somewhat weather resistant, but I think the Nowles boots are better saved for light snowy days.
–Laces might become annoying: Can 100% see the laces getting frozen and being a cold hard pain, if you do wear them while playing in the snow, to unlace when your hands are all chapped by the cold winter weather.
---
"Just before our love got lost you said
"I am as constant as a northern star"
And I said, "Constantly in the darkness
Where's that at?
If you want me I'll be in the bar""
-Joni Mitchell, "A Case Of You" (1971)
Sure, like Joni who can see through a man's pretentious proclamation of unwavering romantic claims (*although, tbh, I'd let Leonard Cohen live rent free in my heart for an eternity and then some), we can see right through the idea that Isabel Marant Nowles boots are actually practical and steady snow boots.
… but, that doesn't mean that the boots aren't a great choice for the moment, especially to wear in the bar (at the ski lodge, of course).
These boots will surely get you through a light winter, however, like a fleeting love affair, they might not last forever…
Isabel Marant Nowles boots are available from MyTheresa, SSENSE, and other retailers, from $650 USD.
Sometimes they might go on seasonal (or end of season) sale.
Note: newinspired uses affiliate links which costs you nothing… but means a lot to me. When you use these links, the money newinspired earns gets reinvested in blog content. Absolutely nothing on newinspired is "gifted" or sponsored, I purchase each item with my own money. Affiliate commissions are used to purchase new items to honestly & thoroughly review. If you found this review helpful, consider using them to support newinspired.
---
You might also like…