You know how Castañer is deep-rooted in fashion history for creating the best espadrilles for Yves Saint Laurent or Hermès?
It's the same for Maison Michel's hats.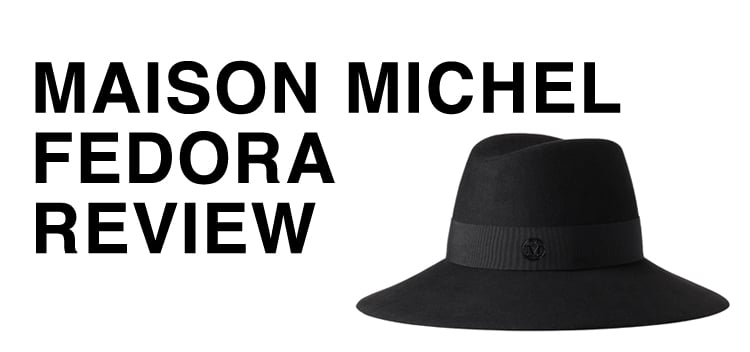 In the mid 1930's Maison Michel made a name for themselves with their millinery talent. By the 70's, they were crafting caps for houses like Dior, Valentino, and Chanel. Nearly 30 years later, Chanel acquired Maison Michel under their Métiers D'Arts subsidiary, Paraffection.
Yes, Chanel basically collects quality craftsmanship companies through Paraffection. And yes, Paraffection is why Chanel has a Métiers D'Arts show each year; to celebrate the talent of their subsidiaries.
With so much prestige, high-regarded history, and even higher price tags, one has to wonder if Maison Michel hats are actually all (t)hat.
Maison Michel Hat SIZING
My Maison Michel Kate hat is a size medium.
When I measure my head at the widest part/where I'd like a hat to sit, it's ~58 cm around.
Maison Michel's size guide runs as follow: Size S: 56 cm, Size M: 58 cm, Size L: 60 cm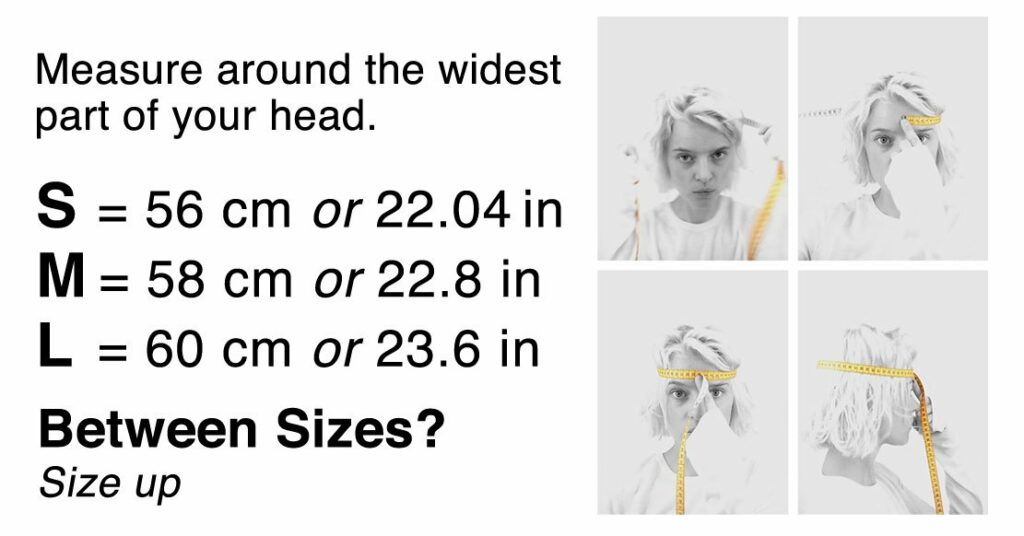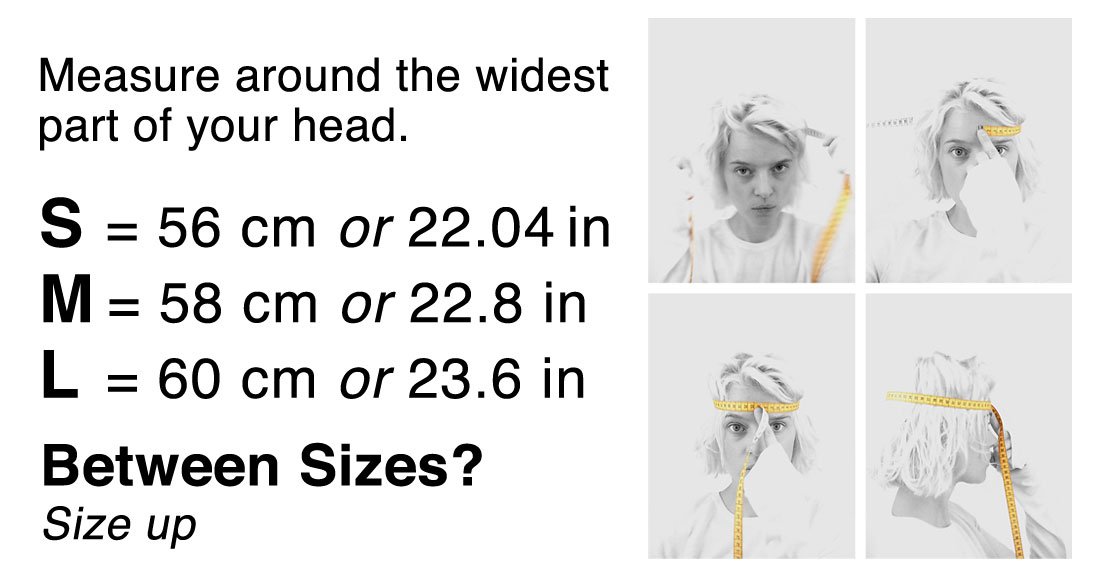 The size medium is a pinch snug, however as I wear it more, it has lightly loosened and now comfortably fits my head.
I chose the Kate model because…
1- Its namesake, Kate Moss, duh.
2- It was heavily reduced on SSENSE for $348 from $669.
3- The Brim width was wide without being comically wide at 9.5 cm.
Depending on the shape of your face and the size of your stature, different brim widths will work, well, differently.


I'm 5'5.75" and the base of my neck to the edge of my shoulder measures 16 cm. I wanted a slightly bigger brim and due to my frame, 9.5 cm works well — the brim falls just over halfway to my shoulders.
---
QUALITY
When you purchase a Maison Michel hat, you need to take note if it's waterproof or not.
The Kate model I got is 100% waterproof rabbit furfelt, so not only is it light rain proof, but also, because snow melts and turns to water, light snow proof.
I would not wear this hat during a downpour, but I feel comfortable wearing it in a light mist and gentle snow.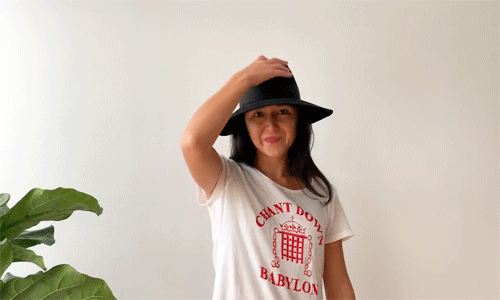 The furfelt picks up dust like crazy and Maison Michel hats do not come with a dust bag or hatbox. To avoid the dust, I drape a lightweight scarf around it and store it on a flat surface in my closet. To bust the dust, I run a lint roller over it — in my opinion, you don't need their $95 hat brushes.
---
IMPRESSIONS
There's something about wearing a black fedora that makes you feel invisibly invincible.
You're no longer just you.
With a fedora on, there's a quiet anonymity that anyone would crave.
When you have a hat on you're Kate Moss running around in stiletto boots in the snow. You're Alexa Chung going to Glastonbury. You're Alicia Keys taking time to read on the train. You're Emmanuelle Alt bustling between fashion shows.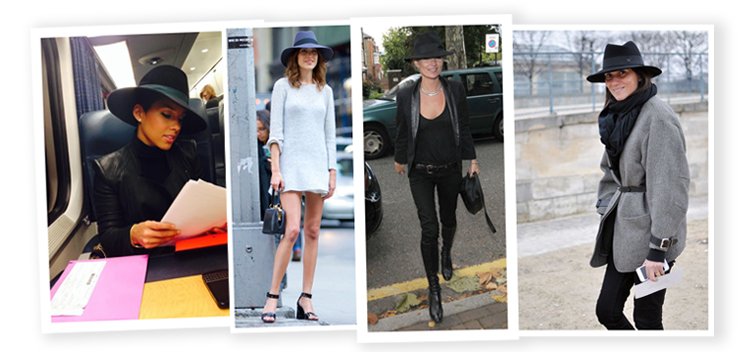 Unlike Alexa Chung, I don't have 3.2M Instagram followers… but when I wear my Maison Michel hat, I have as much purpose and poise as she does.
A hat at any price point could give you purpose and poise — it's what you put into it, but the house's rich history doesn't hurt…
Like Gwyneth Paltrow's $145 t-shirt makes me want to be a more mindful person and Isabel Marant's Dicker boots give me confidence, Maison Michel's fedora adds an air of individual irreverence that makes me feel like me.
View this post on Instagram
---
PROS & CONS
Pros
–Waterproof: Due to the 100% waterproof rabbit furfelt, the brim does not flop with water.
–Wide brim: Although this is because of the model I chose
–Slight Stretch Over Time: If it's just a little tight at first, rest assured that it'll stretch just a little.
Cons
–Hat Boxes Are Extra: I am someone who buys a new iPhone, then hesitates to buy a $10 app… just like I buy a $600 hat and hesitate to buy a $200 hat box.
---
In 2009, Laetitia Crahay made a name for Maison Michel with her iconic animal headbands. She summarized her version of Maison Michel as "about modernity with a mix of wit and elegance."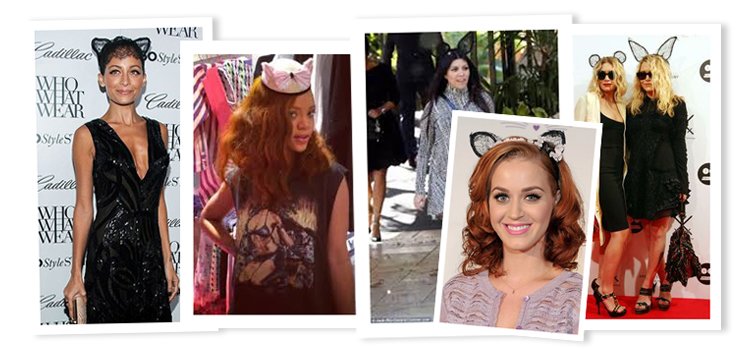 These days, Priscilla Royer, Maison Michel's current creative director describes it more as "a down to earth creativity that allows people to really embody/emphasize and incarnate the value they carry throughout their daily lifestyle."
While Crahay pushed the boat out with her bold headware, Royer tugged it back with wearable, yet inherently chic, hats that anyone can infuse their sense of self into.
With that, I tip my Maison Michel Kate hat to Crahay and Royer for laying the groundwork and evolving what millinery means to millenials.
MatchesFashion and SSENSE have the best selection of Maison Michel hats, while Net-A-Porter also carries them.
Note: newinspired uses affiliate links which costs you nothing… but means a lot to me. When you use these links, the money newinspired earns gets reinvested in blog content. Absolutely nothing on newinspired is "gifted," I purchase each item with my own money. Affiliate commissions are used to purchase new items to honestly & thoroughly review. If you found this review helpful, consider using them to support newinspired.
---
YOU MIGHT ALSO BE INTERESTED IN…