SLVRLAKE must have come up while you were shopping for jeans online.
… and, like me, you probably dismissed them as being an unjustified overpriced denim line.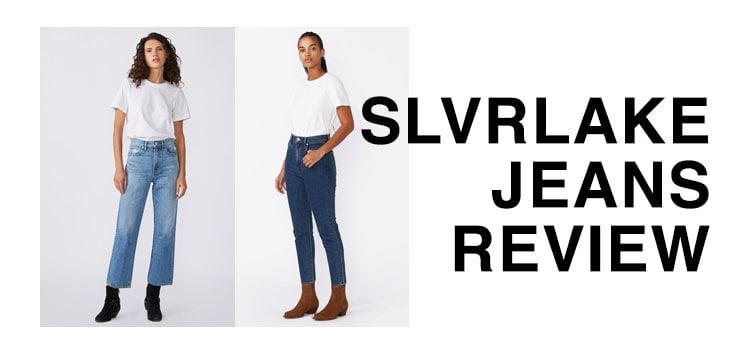 Why spend $349 on a pair of SLVRLAKE jeans when you can get some Levi's for $98?
Similar to Bianca Stratford explaining the difference between Sketchers and a Prada backpack to Chastity…

While I like affordable denim, I love debunking the hype around buzzy brands.
So, let's see if SLVRLAKE jeans are really worth their exorbitant price tag…
SLVRLAKE Denim SIZING
For reference, I'm 5'5.75" and weigh 115-117 lbs.
For comparison, here are some of my other denim sizes:
–Acne Studios denim shorts, size 25
–APC jeans, size 26
–Levi's, size 25
–MOTHER denim, size 24-26
–Rag & Bone jeans, size 24-26
–Re/Done Original jeans, size 25 (sometimes a 26)
SLVRLAKE Beatnik Ankle Jeans Sizing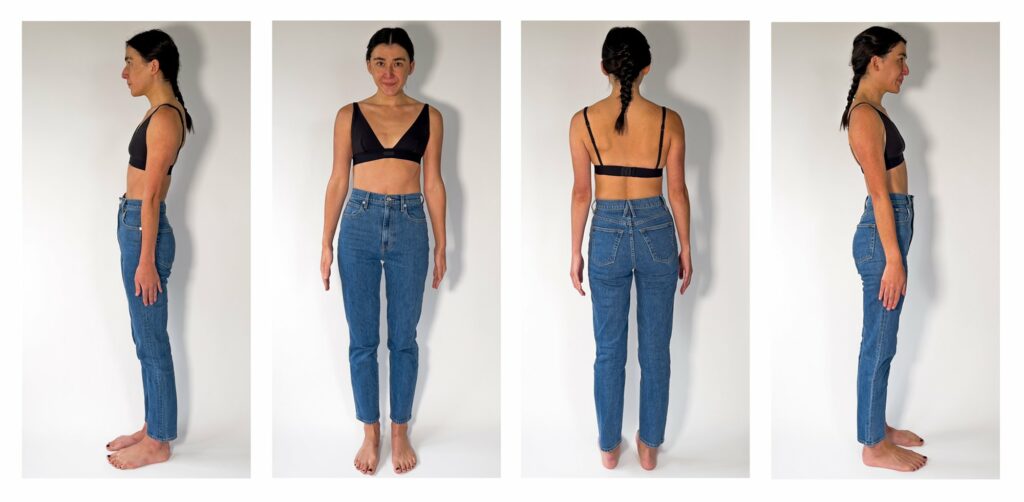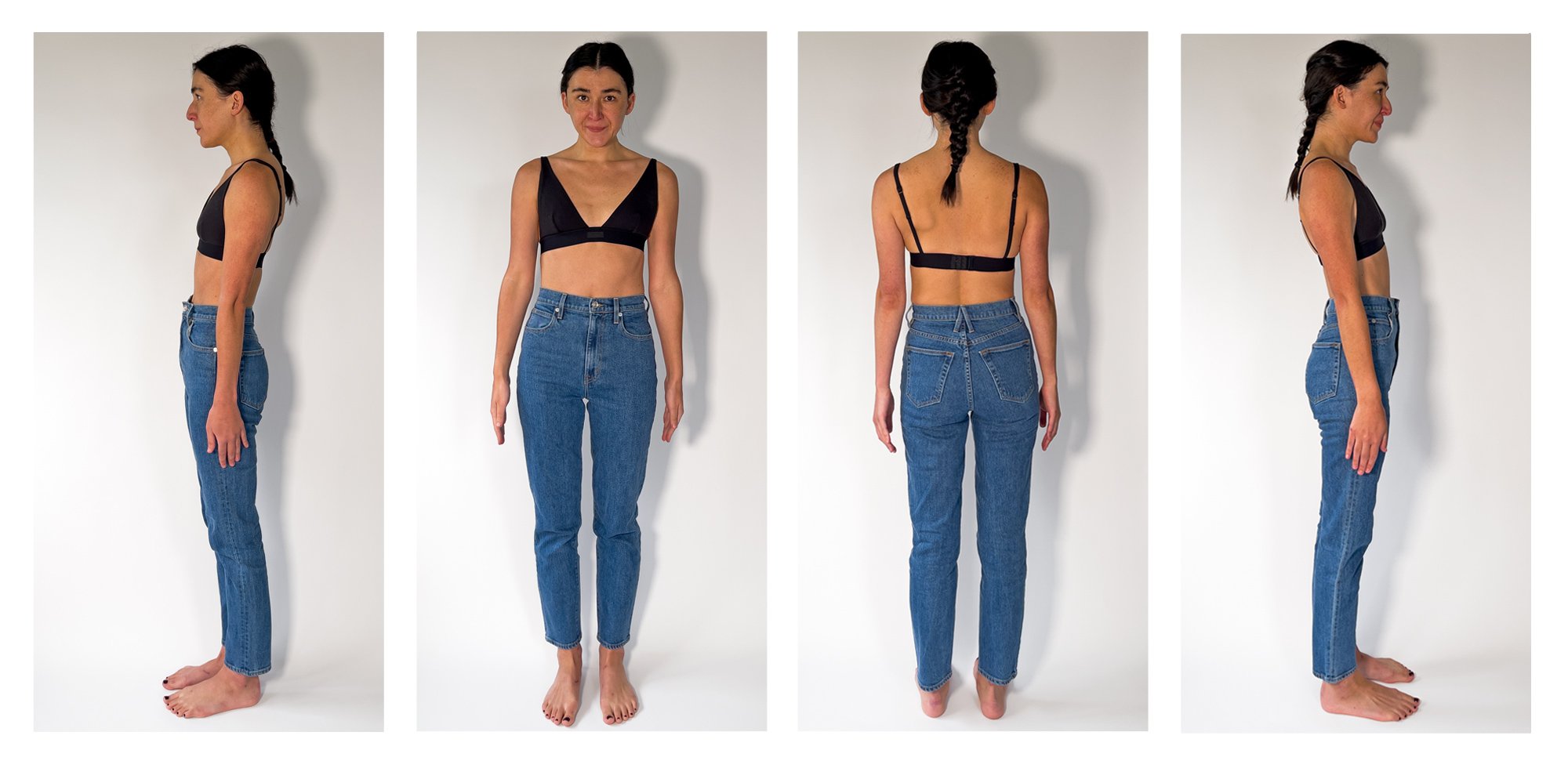 My SLVRLAKE Beatnik Ankle jeans, in Forever Blue, are a size 25.
There's no way that I can properly romanticize the fit other than to say the fit is stellar.
The Beatnik jeans have a 12.25" rise, which makes them a solid mom jean.
The 26.75" inseam brings them right above my ankle bone.
… while the 98% cotton & 2% elastane blend allows the jeans to hug your bum in a totally not-your-mother-in-the-80's way.
SLVRLAKE London Jeans Sizing
My SLVRLAKE London jeans, in Western Stars, are a size 25.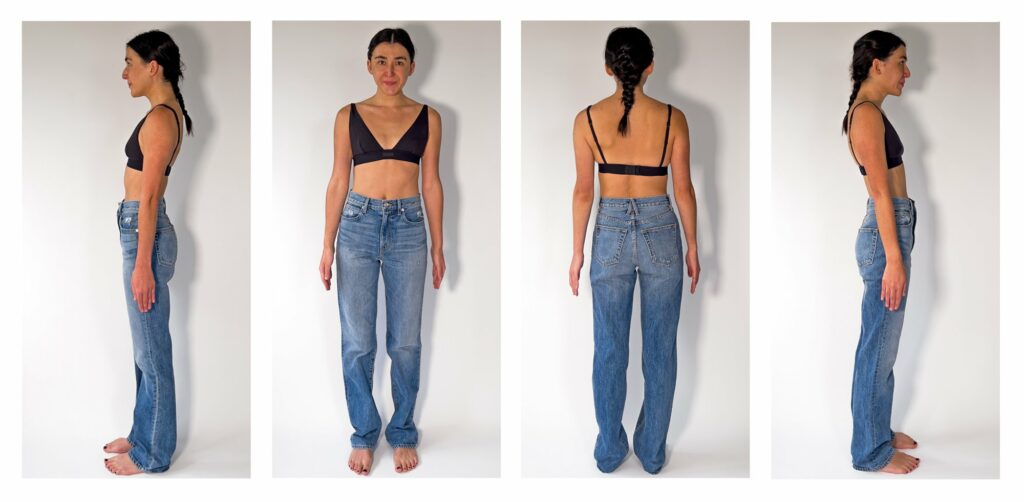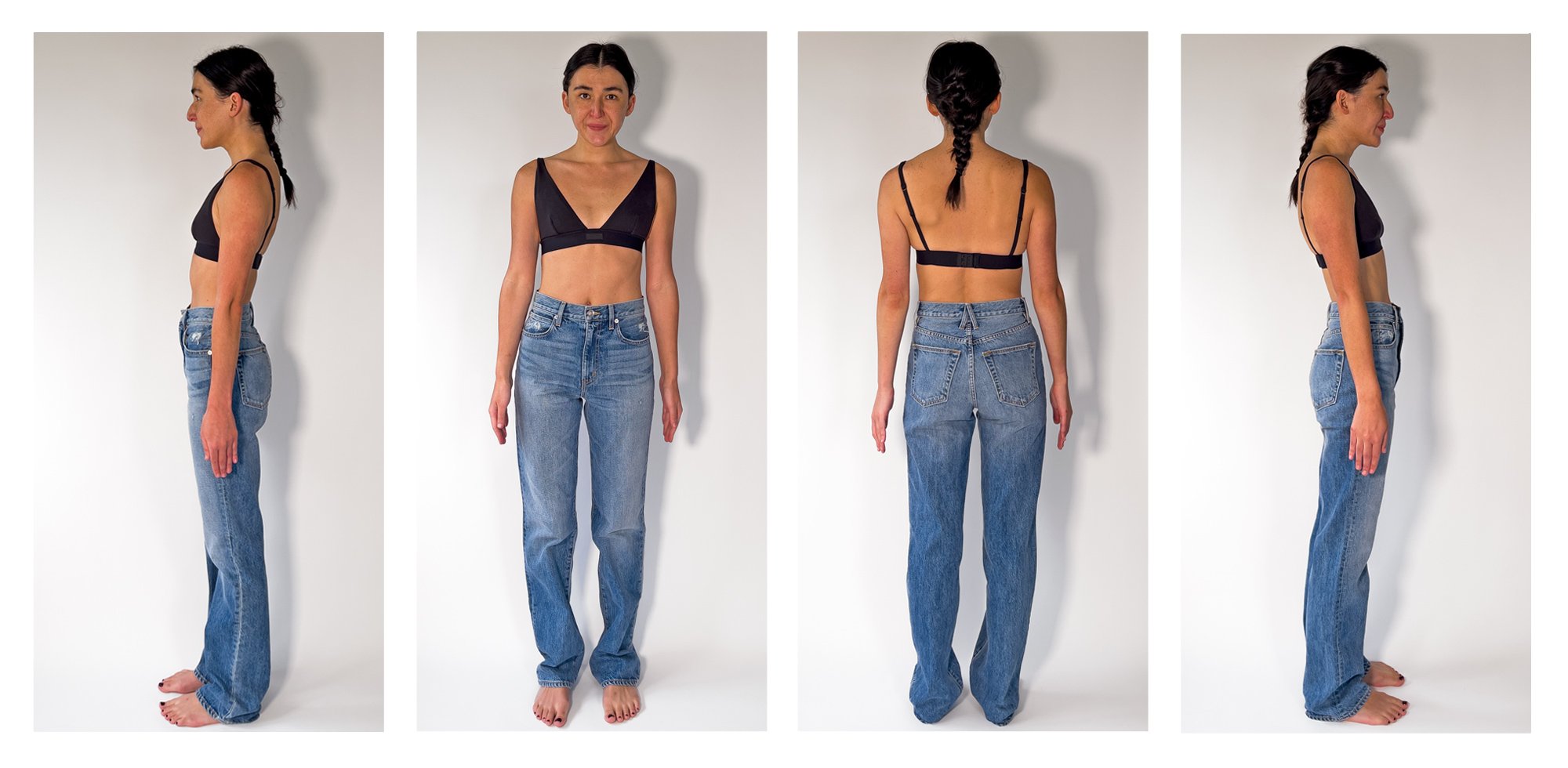 The London's straight leg cut is a fresh shape for all of us (well, for this decade at least).
SLVRLAKE's London jeans are mid-rise (11.5") and flatter your bum without a serious need to be altered.
On the label, they say they're ankle jeans, yet they definitely pool around my ankles.
If you want them cropped, then make sure to look at the inseam measurement — these are 32.75", despite being labeled as ankle jeans.
… but that's ok, because that too-long look kinda works with straight leg jeans.
---
SLVRLAKE Denim QUALITY
Let's put SLVRLAKE's jeans to a "pseudo-scientific lab report" analysis!
For the sake of fun, this denim series is called the "Denim Dance-Off," because I'm gonna write about everything you wanna know about this pair of jeans and how easy it is to dance in 'em (tbh, this isn't important to me, because I don't dance, I just wanted to make the series an alliteration).
Note: These are my opinions, yours could differ.
1- Do They Flatter Your Bum?
Surprisingly, yes.
For a looser pair of jeans, SLVRLAKE London jeans make my bum look good and not flare out at the sides too much.
2- Is There That (Unfortunate) V-Shape From the Front?
SLVRLAKE's Beatnik jeans have a slight v-shape from the front — but the London jeans not that bad.
3- How's the Overall Quality of Material?
Superb for both.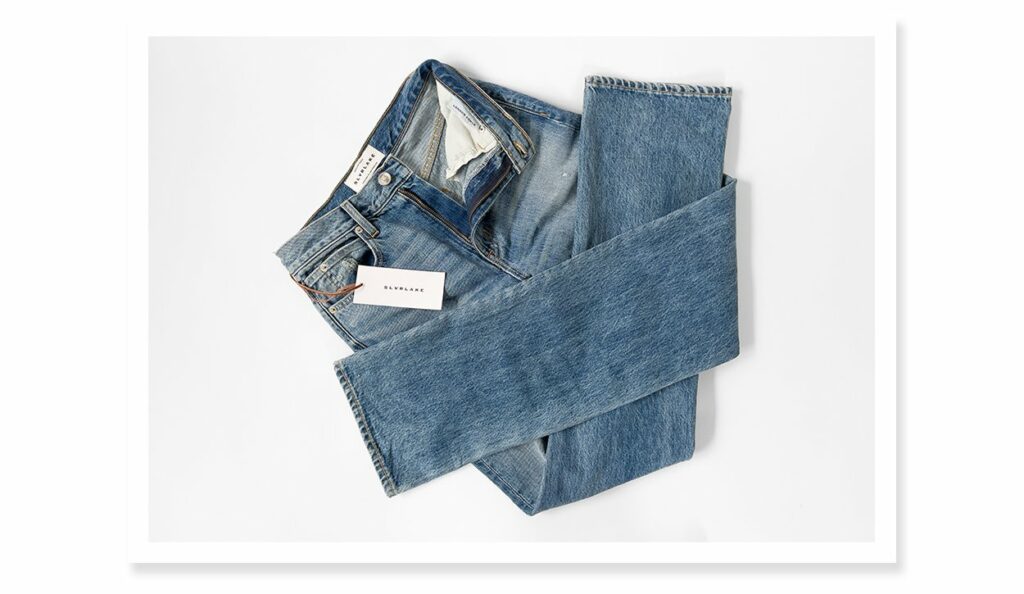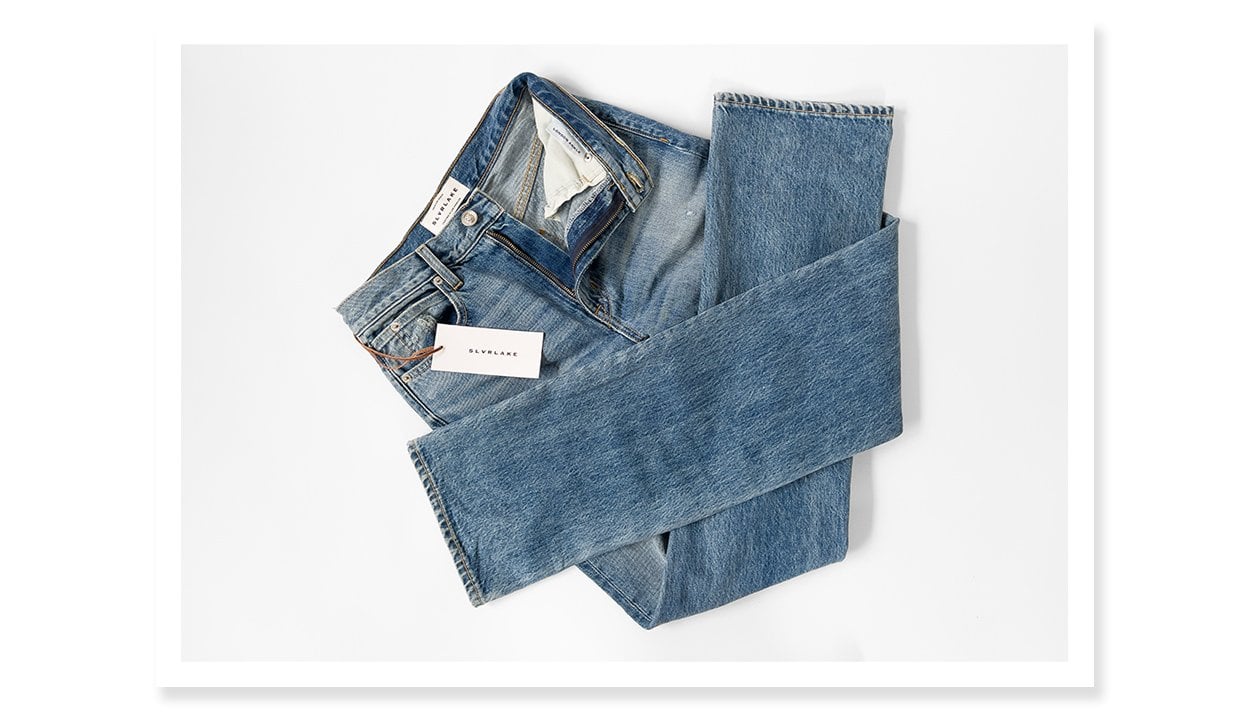 My SLVRLAKE London jeans are 100% cotton, however they do not feel like you need to break them in — must be that 100% GOT certified organic Italian fabric…
While, my Beatnik Ankle jeans are 98% cotton and 2% elastane, but they still feel like "real" and comfortable jeans.
4- How Do They Hold Up to Washing? Does the denim wash fade?
Machine wash cold, air dry, no problems!
5- Can You Dance In Them?
You can totally pull all the shapes you want.
---
Why are SLVRLAKE Jeans So Expensive?
"The foundation of the collection is built around our 'premium vintage' indigo denim which has a unique open weave construction. The open weave allows us to deliver rich authentic looking washes in an incredibly wide variety of shades of true indigo. Our fabrication maintains it's (sic) structure with a luxurious soft hand touch."
-SLVRLAKE's About page
In my opinion, spending over $250 USD on jeans is expensive… and when a brand doesn't know the difference between "it's" and "its" (Grammarly is free, folks!) it makes the price even more questionable (ok, that was petty of me to say).
SLVRLAKE jeans start at $259 USD and go up to $349 USD.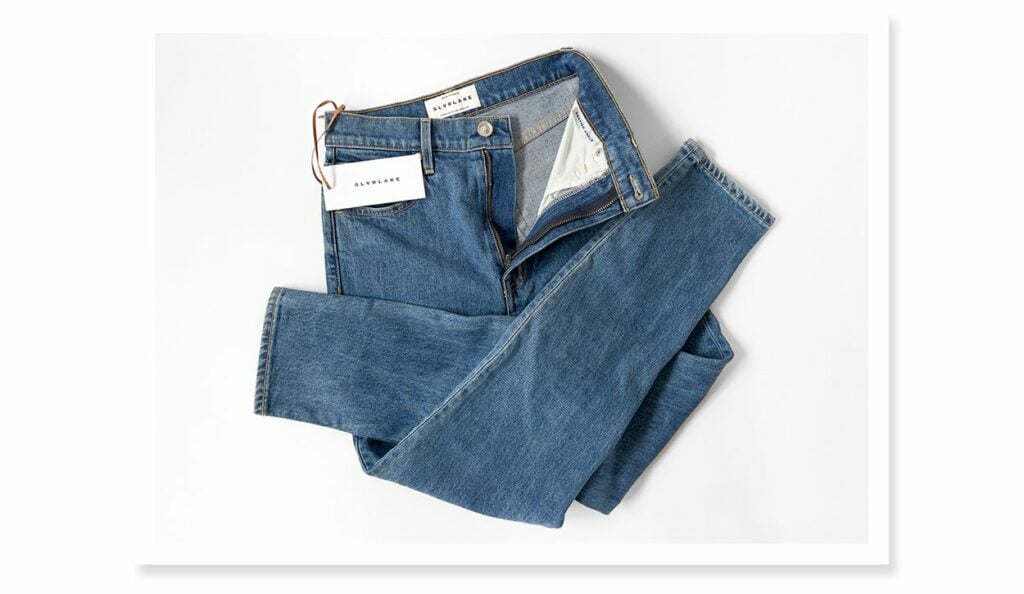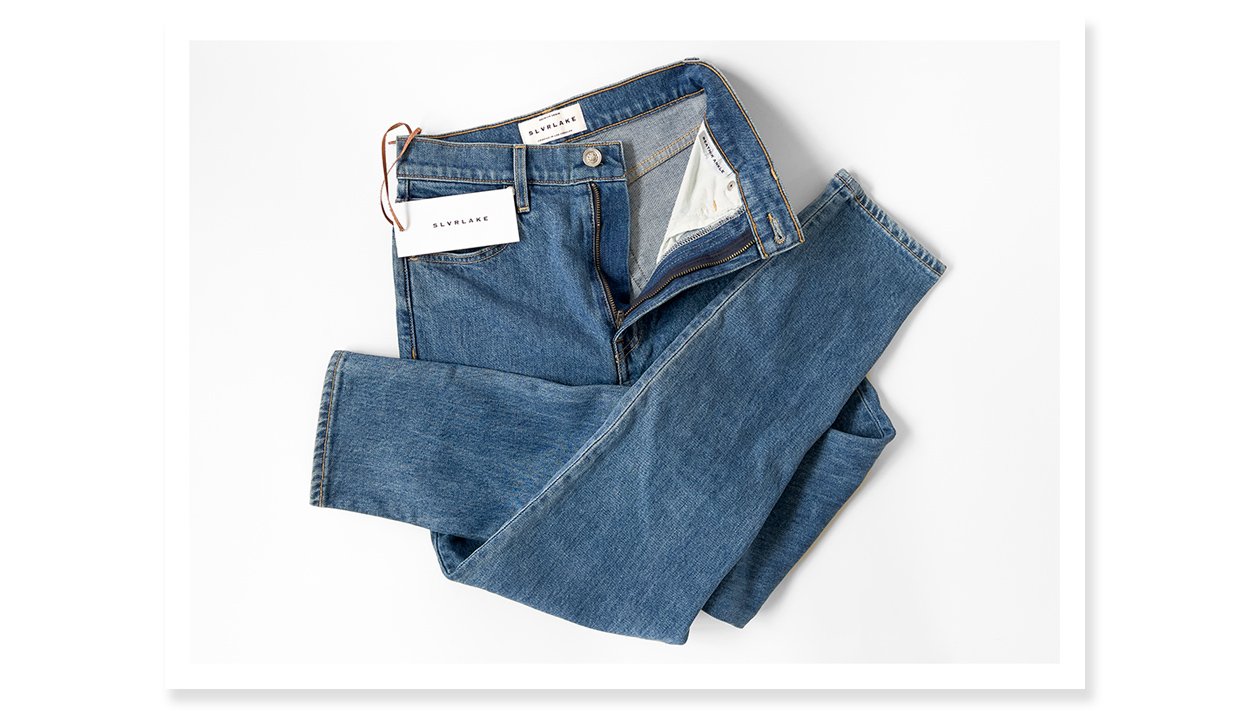 … that's not a typo!
However, we need to discuss these 2 points:
1- The Fit is Perfect Right Out the Gate Box
It surprised me that SLVRLAKE jeans fit so well.
… I've had a few issues with other Re/Done jean styles (that are at the same price point).
Some Re/Done jeans have fit my waist perfectly, but then the bum was so saggy.
Both of these SLVRLAKE jeans fit my waist perfectly and also flatter my flatter bum.
… like, they hug & contour my frame so well that it almost makes me wonder if SLVRLAKE makes their jeans with a curve-less & short person in mind.
2- Imported Italian Fabric that's "Hand Crafted" in Los Angeles
For some pairs they say "This garment is crafted from 100% GOTS certified organic Italian fabric, hand crafted in Los Angeles to the highest quality standards."
The GOTS certified organic Italian fabric could be the cause for the high price tag. Combine imported fabric with hand crafted Los Angeles hipster magic and you could get the reason behind the $299 price tag.
… but my $279 pair of SLVRLAKE jeans are not made from 100% GOTS certified organic Italian Fabric.
While they were made at the same mill using "sustainably sourced" cotton, SLVRLAKE did not pay for the certification (I asked and that was their paraphrased response).
In the end, I suppose for some pairs you're paying for the GOTS certification and great fit, while others you're mostly paying for the SLVRLAKE aura of cool and the great fit.
You can find SLVRLAKE jeans on sale though, so that's even cooler…
---
PROS & CONS
Pros
–Minimal branding: Like no branding on the outside of these jeans… which could be a "con" to some, but for a more minimal me, this is a "pro."
–Emphasis on not washing: Besides being super lazy, SLVRLAKE's "don't wash these jeans" ethos is super refreshing. Jeans don't really have to be washed that frequently and I appreciate that similar to A.P.C., SLVRLAKE is destigmatizing the need to have "clean jeans" every day.
–Zip fly: The vintage look is great, but I love that they added a modern zip fly instead of buttons.
–Fit: Miraculously flatters those of us with flatter bums.
Cons
–Price: I get it, imported fabric, a great fit, and the need for a higher price point to distinguish themselves as a luxury brand… but I still can't imagine paying $329 full price for a pair of jeans.
---
"Don't believe the hype."
-Public Enemy (1988)
-Augustinus Bader The Cream
(Well, perhaps it just didn't work for my skin type.)
-Italic
(OK, their ballet flats are the real offender here.)
-Oat milk
(If you have lactose intolerance then forget I said this — I just personally dislike it.)
… there are a lot of things in this big ol' world that are overhyped.
I can tell you for sure though that, despite their high price tag, SLVRLAKE jeans are actually under hyped.
With their perfect fit and premium denim, SLVRLAKE denim is (unfortunately) worth it.
SLVRLAKE Denim is available from Bergdorf Goodman, Net-a-Porter, Shopbop, and Revolve.
Sometimes they do go on sale, so watch out for them during sale seasons.
If you want to be more sustainable and get a deal, buy your SLVRLAKE jeans from The Real Real or Vestiaire Collective.
Note: newinspired uses affiliate links which costs you nothing… but means a lot to me. When you use these links, the money newinspired earns gets reinvested in blog content. Absolutely nothing on newinspired is "gifted" or sponsored, I purchase each item with my own money. Affiliate commissions are used to purchase new items to honestly & thoroughly review. If you found this review helpful, consider using them to support newinspired.
---
You might also be interested in…