?Check out my personal review of Castañer Espadrilles here!?
There are two women who can wear espadrilles like no other: Alexa Chung and Jeanne Damas.
Alexa and Jeanne's styles are pretty similar. Both pull strongly from the 1960's — ok, by 1960's, I mean pull from Jane Birkin's greatest hits (and b-sides). And they have British and French (like Birkin) undertones that make them inherently cool.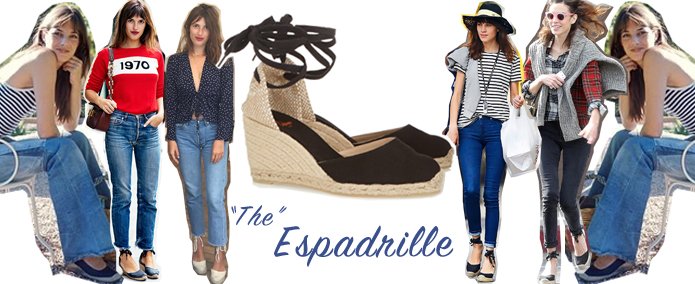 Sure, anyone can wear espadrilles when the temperature heats up. It's not that hard. All you need is a pair of shorts and a top. Or a cute sundress and that's it. The espadrille makes the outfit. No fuss, no muss.
…