You see, every now and then I'm love the idea of dressing totally simply, like everything that Phoebe Philo or Mary-Kate and Ashley hope how people would dress.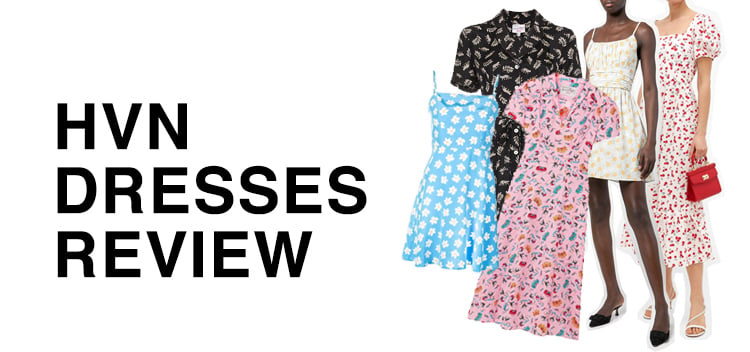 … but then, I get distracted.
HVN's fun prints takeover my mind and it changes faster than I can add another to my online shopping cart.
Harley Viera-Newton and her printed dresses totally steer me off my Madison avenue old-rich-person outfit ideas.
… and instead, I have a closet full of of playful prints that suggest I'm either in kindergarten or teaching kindergarten in the 1940's (definitely not an insult to any teachers from the 1940's who might read this).
Let's review all of HVN's sizing…
---
HVN dress sizing
For reference, I'm 5'5.75" and weigh 115-117 lbs.
For comparison, here are some sizes I normally take:
-US 2, in Reformation
-Small, in T-Shirts
-UK 6-10, in ALEXACHUNG or RAEY
-FR 34-38, in Isabel Marant or Rouje
With that admin work taken care of, let's get into HVN sizing…
---
Coverup sizing
My HVN swim coverup dress is a size small.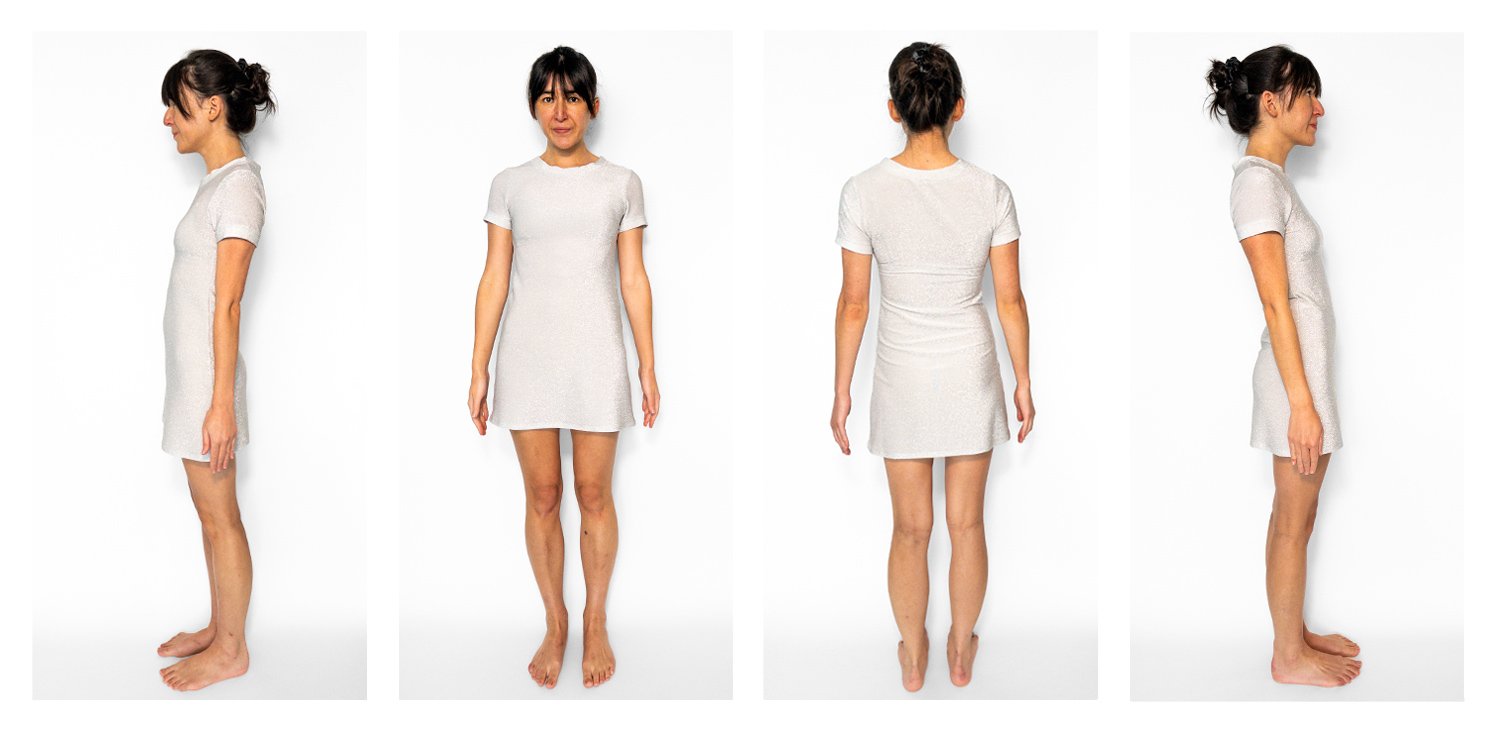 It's quite clingy and tight, but a size small works — I do think that you could potentially size up in it as well.
This silver coverup dress works well as a dress if you wear skin tone underwear with it.
---
Fromer dress sizing
Proper photos coming soon — Mine is a size US 2 and it is a pinch big due to the amount of elastane in it… would recommend sizing down.
---
Holland dress Sizing
This HVN Holland dress is a size US 2.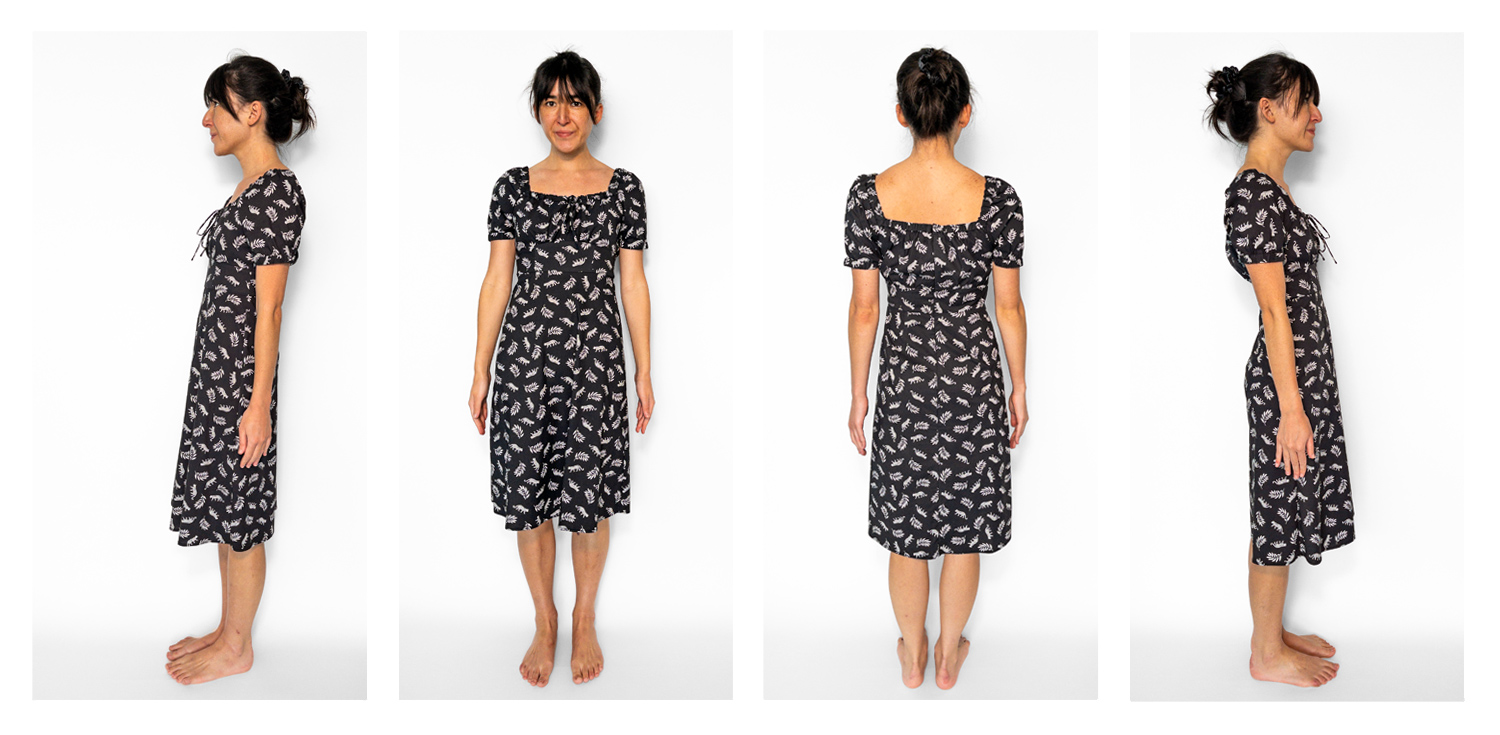 It's definitely a little tight in the shoulders, but that's because the bust is adjustable.
If you loosen the ties, it does make it a bit looser.
Should you be between sizes, I'd recommend sizing up.
---
Laura dress sizing
Proper photos coming soon — but a size US 2 fits me perfectly.
---
Lily dress sizing
See the full review below.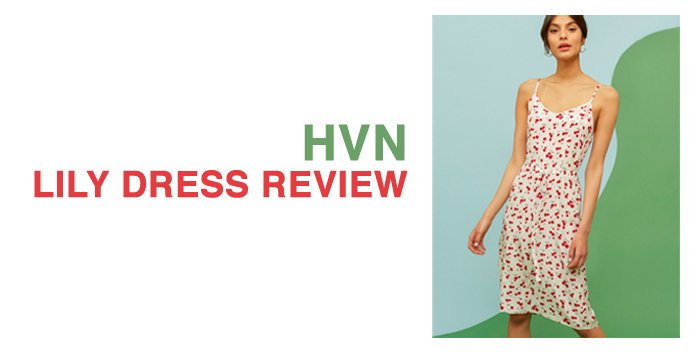 ---
Lucy dress sizing
My HVN Lucy dress is a size US 2.
With adjustable straps and a decent amount of elastane mixed in with the cotton, I imagine that you could also size down in this.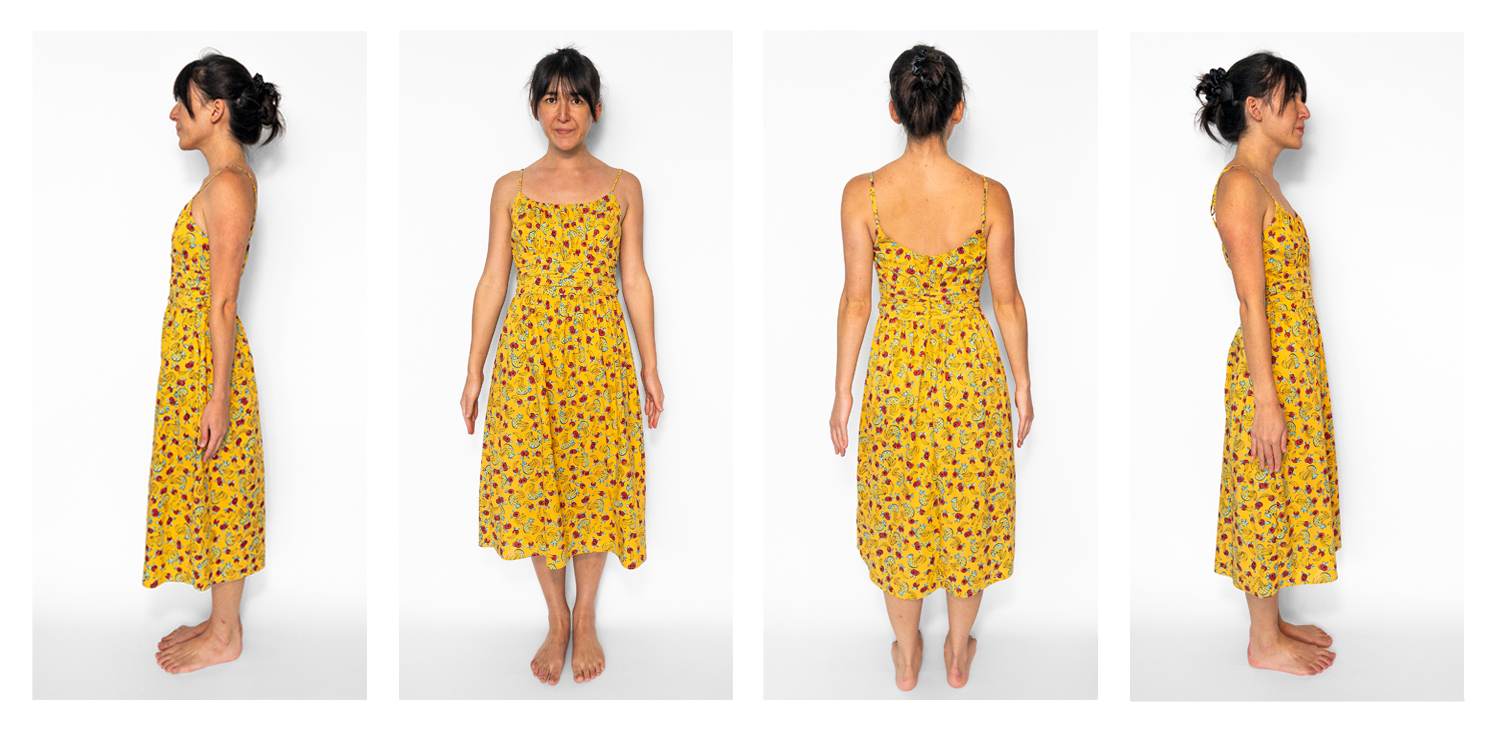 However, sizing up could run the risk of it being way too big since it doesn't have a tie at the waist.
In the Mini Lucy dress, I also take a size US 2, and it pretty much fits the same as the normal length version.
---
Maria dress sizing
Proper photos for the US 2 size are coming soon — but a size US 2 is perfect on me.
Truth be told, I do not think that sizing down would be a good idea in case the buttons gape due to the smaller size.
---
Long Maria dress sizing
In the Long Maria, I also take a US 2.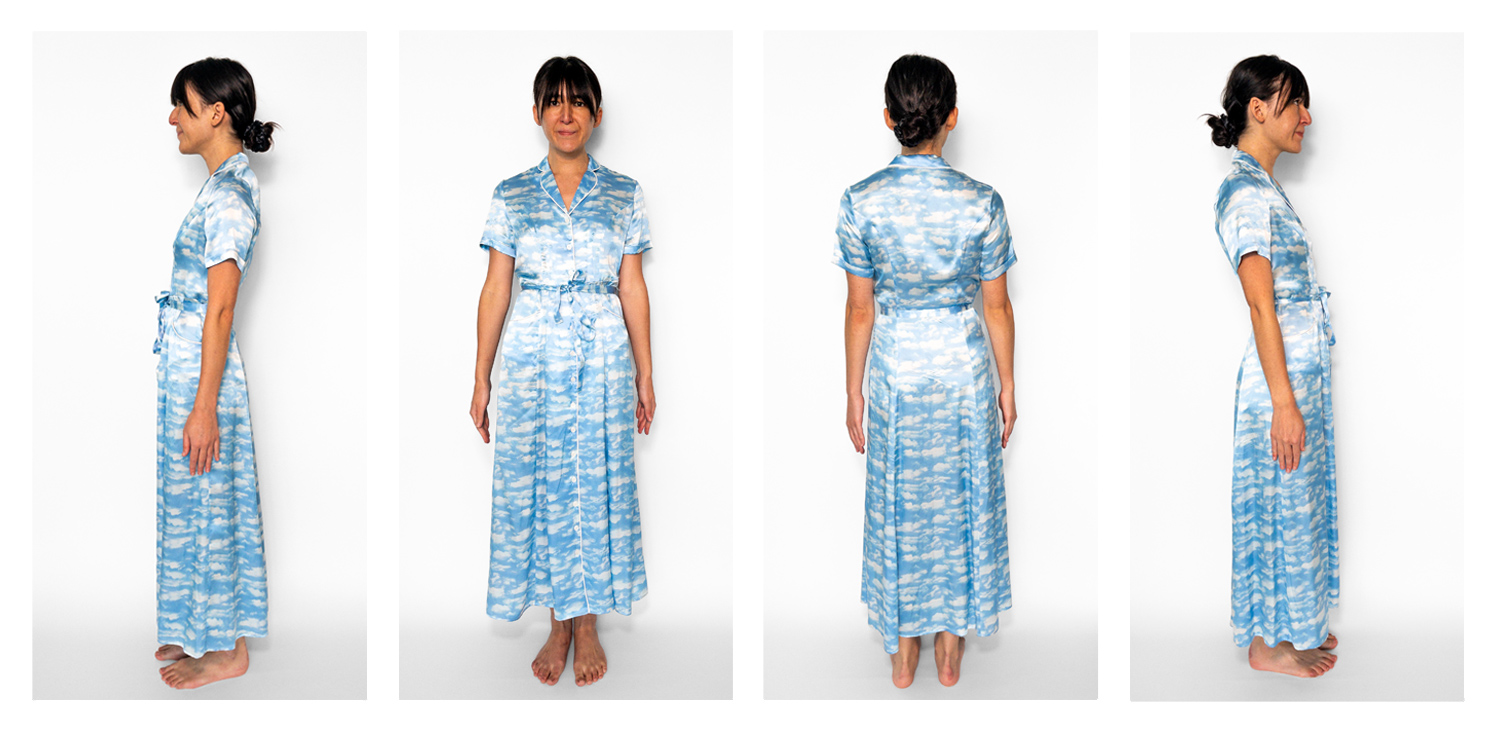 Surprisingly, it's not too long on my 5'5.75" frame and it is casual, yet still put together — the #1 thing I look for in a summer sun dress.
---
Mini Maria
For the Mini Maria (shorter version), I take a US 2 to 4, depending on what's available.
Proper photos for a US 2 coming soon — but a size US 2 fits me just right.
In the US 4, it's is a little bigger, however, the Tarzan print is so sweet that I couldn't pass it up when it was on sale and Browns only had a 4 left.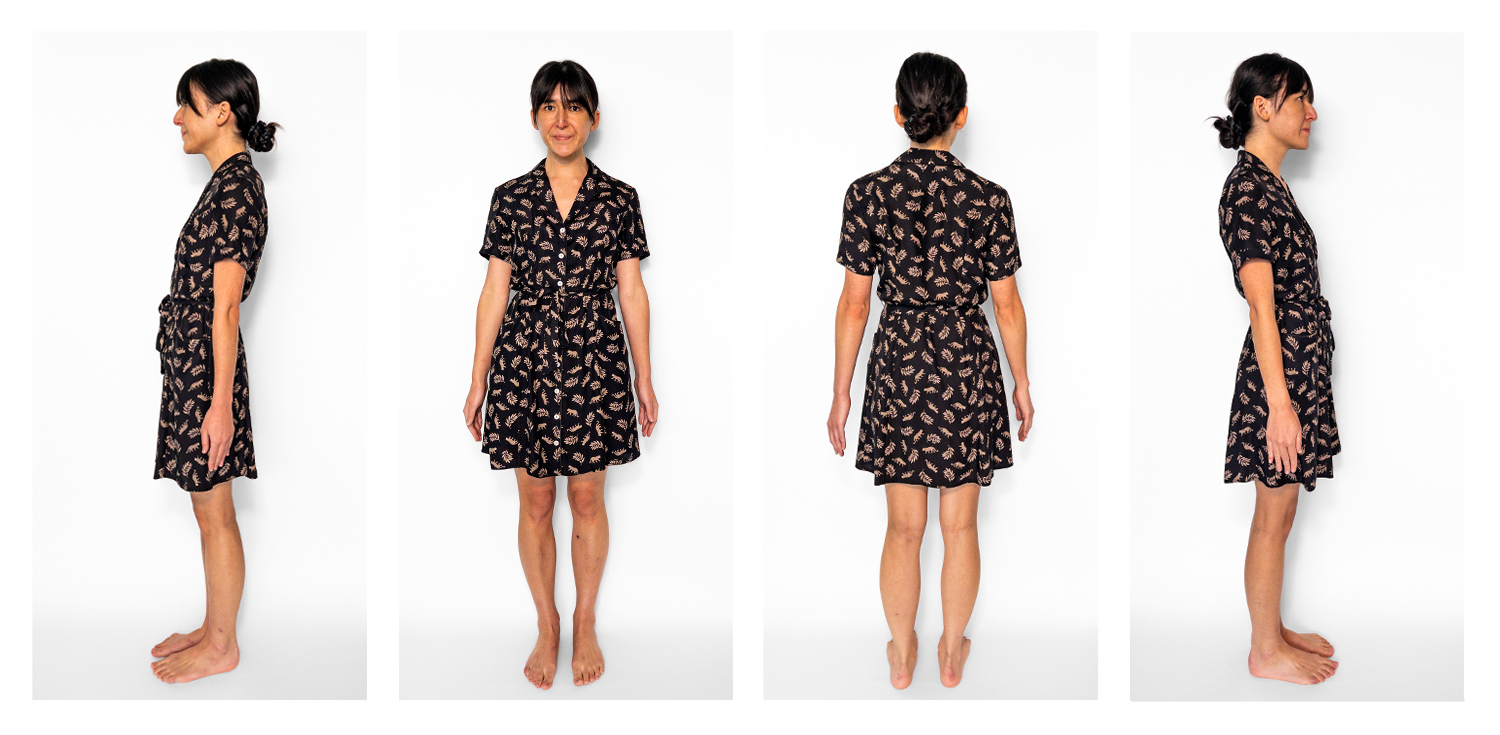 The fact that HVN Maria dresses have a little removable sash, so that you can make it tighter, helps with a size up since you can cinch the waist with it and make it a little tighter and shorter.
---
Morgan dress sizing
My Morgan dress is a size US 2, however I will make myself squeeze into a size 0 if need be.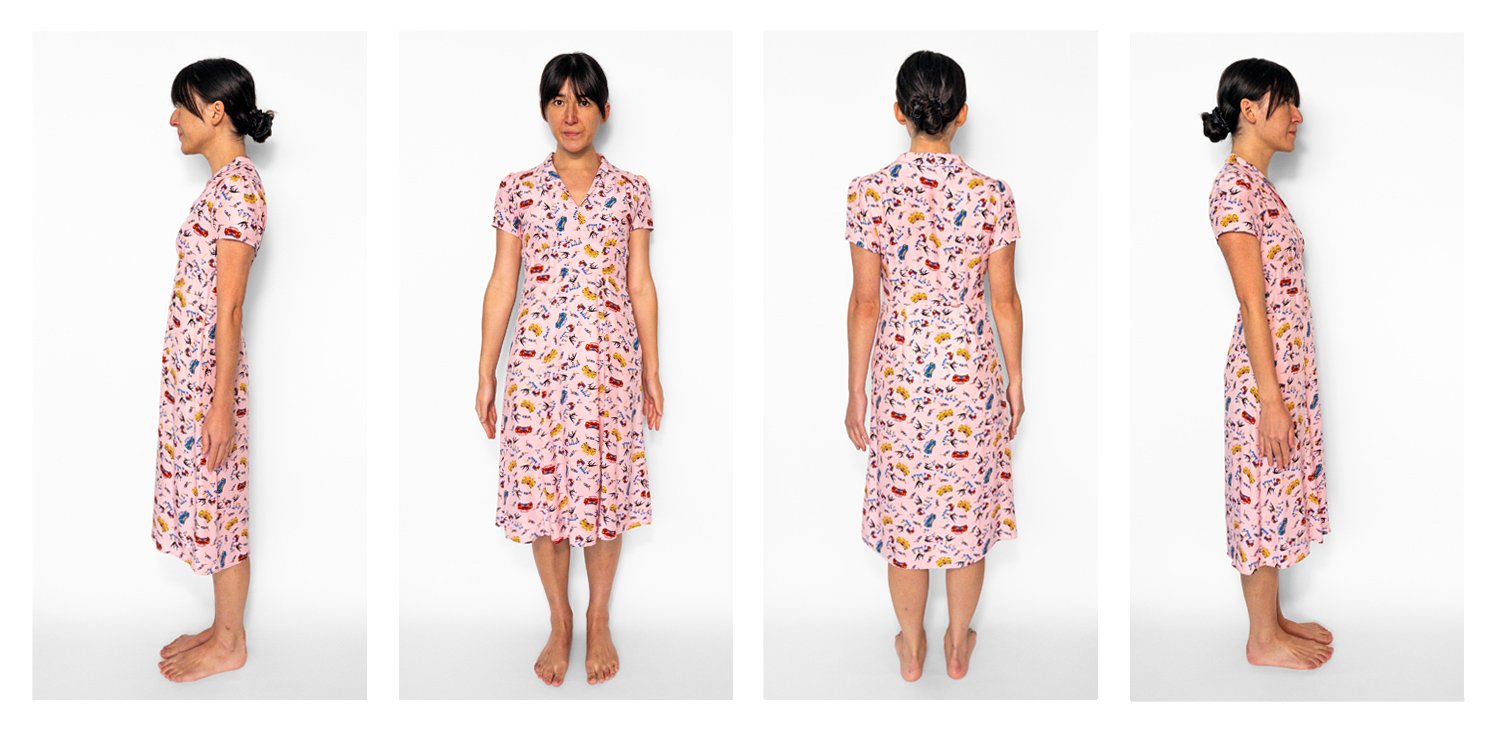 It's such a flattering dress and my absolute favourite from HVN.
---
Natalie dress sizing
During Opening Ceremony's closing sale, this Natalie dress was on sale for, like $80, so I picked it up and took a size US 2.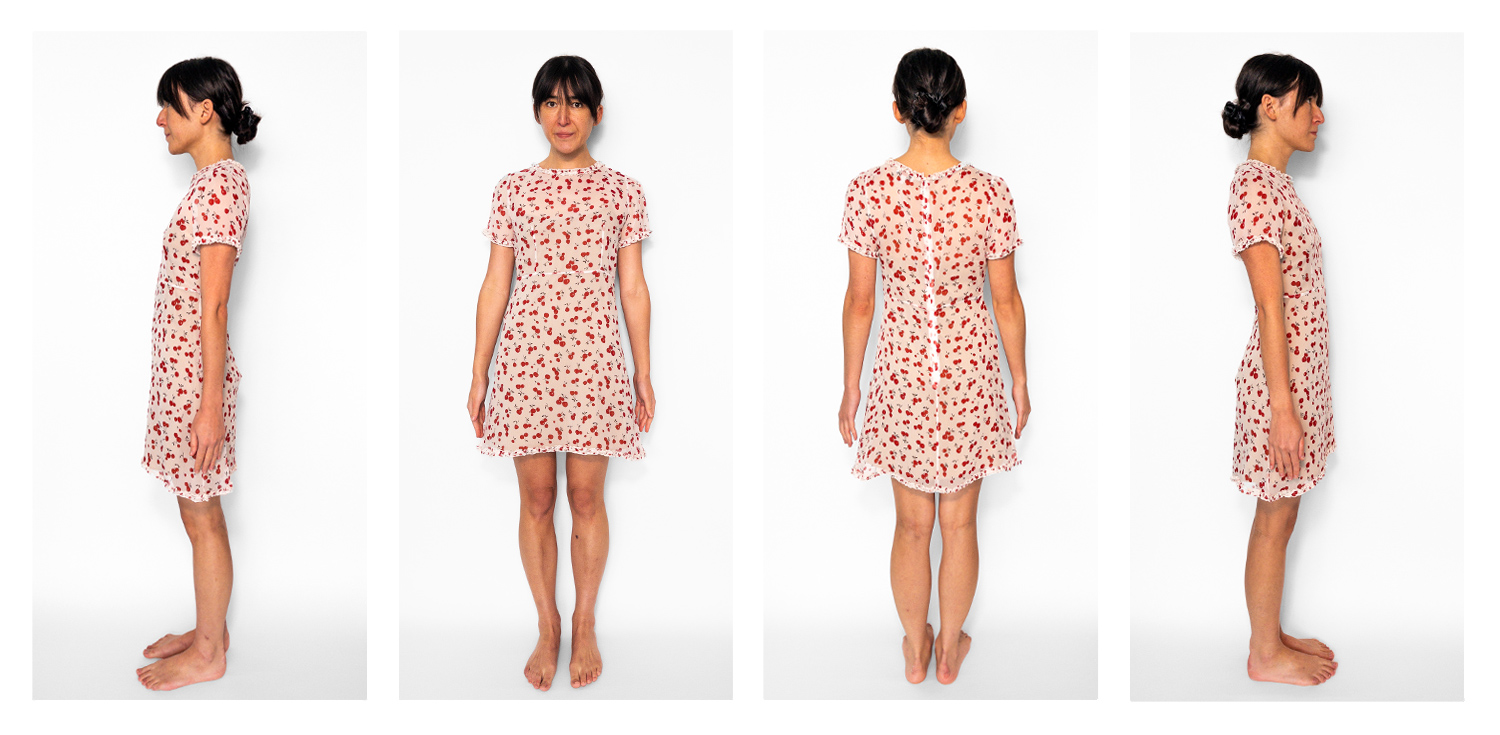 … honestly, it's my least favourite dress because I kind of think the ruffled collar makes me look like a clown.
---
Nora dress sizing
Proper photos coming soon — I took a size US 2 and the bust was way too big (had to get it taken in).
---
Olympia dress sizing
In my HVN Olympia dress, I took a size US 0.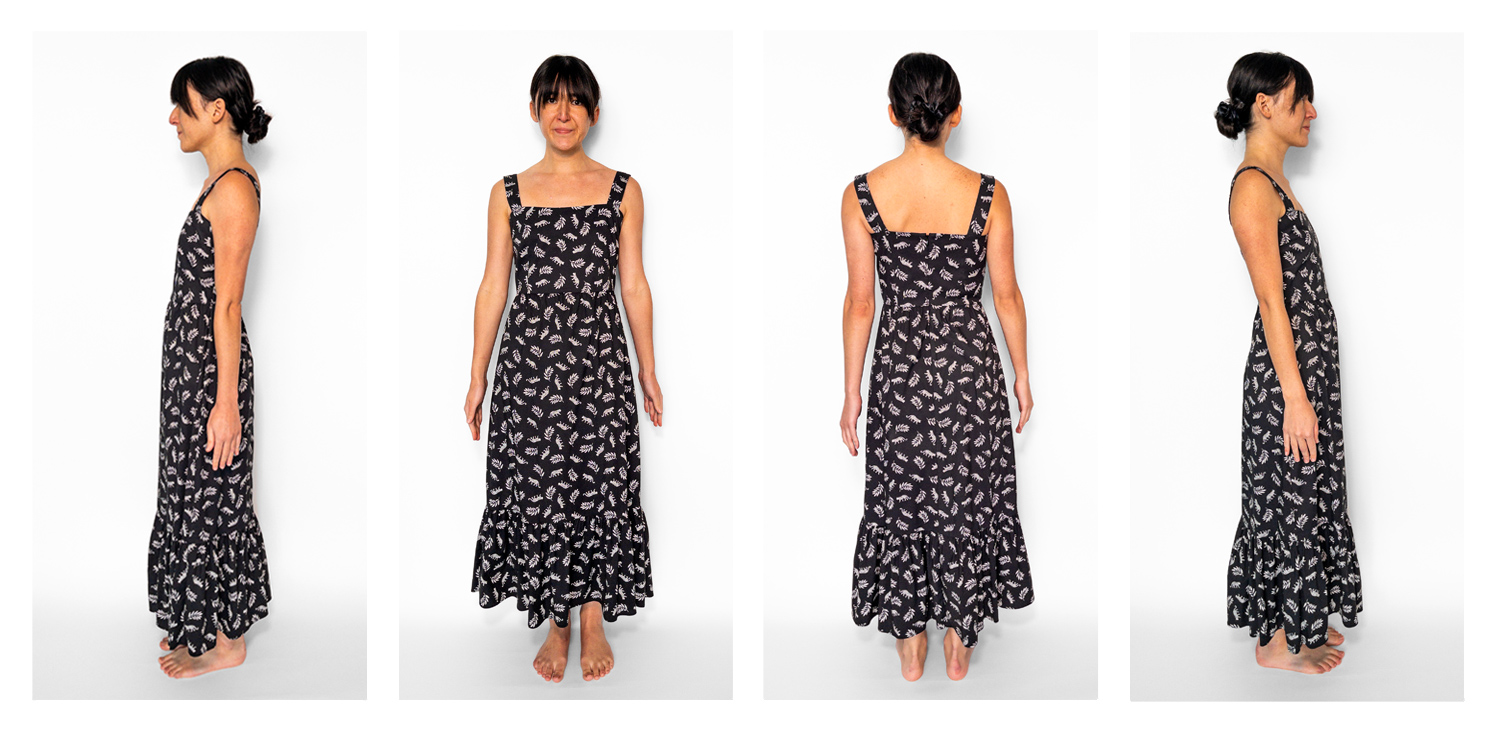 It has a ton of elastane in it (and is hand washable!), so after the Fromer dress, I decided to size down.
In a size 0, it fits me well, even as my weight fluctuates.
---
Pros & Cons
Pros
–Goes on sale: Admittedly, shopping sales (and resale) is largely how I grew my collection of HVN dresses.
–Super cute: I mean…
–All in one outfit: Maybe you'll add a piece of jewelry or a fun pair of shoes to make it more "your own," but a printed sundress is basically the simplest all-in-one outfit.
Cons
–Silk may feel thin: HVN's silk is a little thicker than Réalisation Par's, but less than La Perla's… however, most people might consider it thin.
–Not always silk: Even if the silk is a little thin, I'd still prefer silk over viscose — especially considering HVN's viscose dresses aren't significantly cheaper.
---
At the end of the day, it could be that I simply don't feel sophisticated, or mature, enough to truly pull off a "grownup" aesthetic.
Maybe you're like me too in this sense, and so, even if one day we do actually feel like we are "grown up," I still hope that there's plenty of space in ours closets, and hearts, for playfully printed HVN dresses.
… especially if we got it at a good price.
HVN dresses (and other clothing & accessories) are available from Farfetch, Net-a-Porter, Selfridges, Shopbop, or The Webster.
Alternatively, you can possibly find past season pieces at a discount from the Real Real, the Outnet, or Yoox.
Note: newinspired uses affiliate links which costs you nothing… but means a lot to me. When you use these links, the money newinspired earns gets reinvested in blog content. Absolutely nothing on newinspired is "gifted" or sponsored, I purchase each item with my own money. Affiliate commissions are used to purchase new items to honestly & thoroughly review. If you found this review helpful, consider using them to support newinspired.
---
You might also like…