Romance: noun – a feeling of excitement and mystery associated with love.
Everyone is your Romeo when you are wearing this dress.
This is Réalisation Par's description of their #1 dress, the Juliet.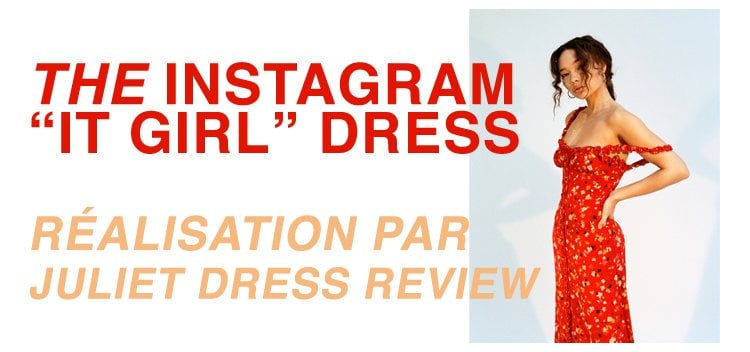 To begin with, "everyone" is not my Romeo in this dress.
Sure, any boy is free to fall in love with me… but that sure as hell doesn't mean I'm going to swallow a vial of poison for him just because I'm wearing some dress.

Is the Juliet dress, an Instagram model favourite, really worth the dramatic description… and the price?
SIZING
Button gaping happens when clothes are too tight, so I sized up in the Juliet dress from my normal Réalisation Par size (XS) and went with a size SMALL (S).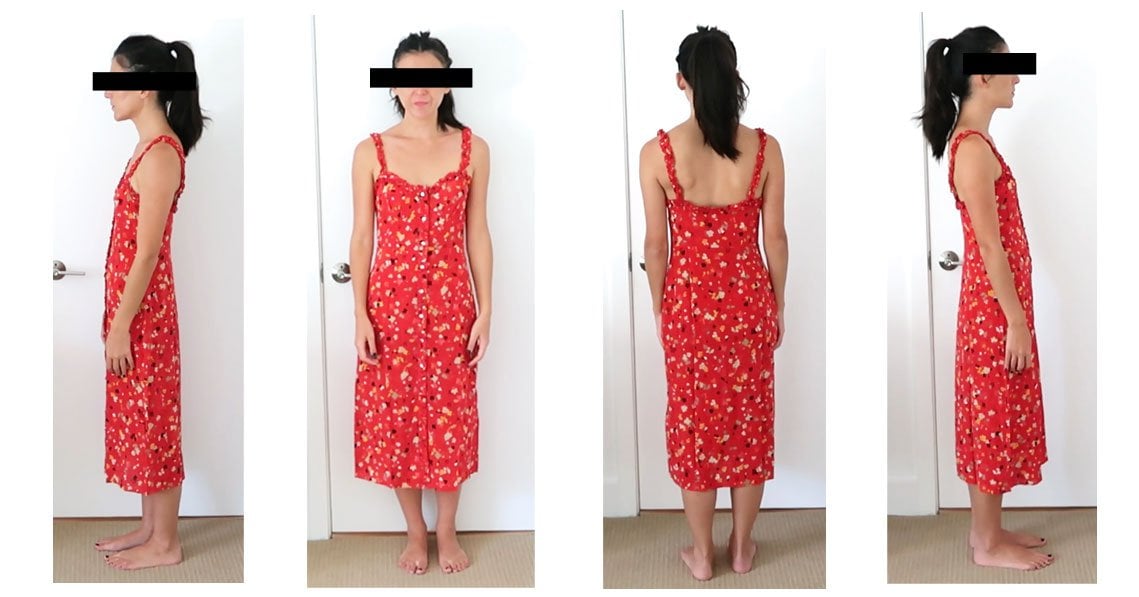 I'm 5'5.75" and weigh 111-113lbs. I normally wear a US 2 in Reformation, a FR 36 in Rouje, or a UK 8-10.
On my height, the Juliet becomes almost a maxi dress. In a size S, it's longer than my XS Teale or Violette dresses. It's even longer than my FR 36 Rouje dress. This is the price you pay to assuage button gaping fears.
But, my real problem with the Juliet dress' sizing lies in the straps… they're too long.
If the straps were just a 1/4 inch shorter the dress would look better. If it wasn't for how long they are, the chest would be more flattering and the dress would be a pinch shorter.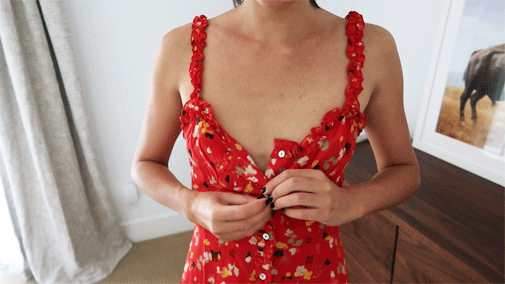 Maybe I should have gotten an extra small, but maybe it would have been too tight…
While the Juliet dress doesn't look too big in a size small, it wasn't love at first sight.
However, after I took a step back and a twirl around, I realised that "a rose dress by any other name (or description) would still smell look as sweet."
Don't be misled by the name or its status as the Instagram model's dress of choice… the Juliet is sweet in and of itself.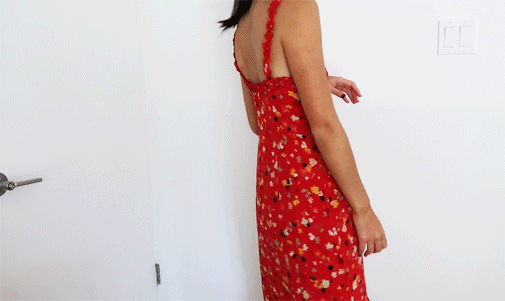 SIMILAR, BUT DIFFERENT…
Faithfull the Brand and Reformation make dresses that look super similar to the Juliet in some super sweet prints…
PROS & CONS
Pros
–100% Silk Crepe
–Length: This between midi-to-maxi-length prevents this dress from being too much. Réalisation Par also offers a shorter version, the Julia, if you're looking to show more leg.
–Ruffles: The ruffled straps turn this dress into a no-effort required outfit — you don't need much more than a bag and a pair of shoes.
Cons
–Buttons: Buttons are this dress' double-edged sword (too soon, Romeo?).
My problem isn't buttoning and unbuttoning it all the time, because I can slip in with 4 buttons undone. The problem is that they force me to take a size up. An XS would run the risk of the buttons buckling from being too tight, but an S is a bit too loose… but they sure are cute.
–Non Adjustable Straps: They're too long. Other Réalisation Par dresses have adjustable straps, but because this dress has sheet cake icing-esque ruffles, they're not adjustable.
–Slightly Sheer: The Juliet isn't lined and despite its red color, you will see black underwear through it.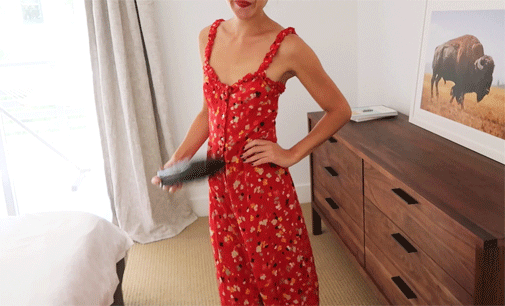 Réalisation Par makes a heavy claim when they say that "everyone is your Romeo when you are wearing this dress."
You can't choose who your Romeo is and you can't choose whose Juliet you'll be. There are too many factors that go into falling in love.
… but on the lightest and most superficial level, the Juliet makes the process a bit easier… if you get the size right.
Réalisation Par's Juliet dress is available for $225 USD at RealisationPar.com
You might also be able to find it on the Real Real or Vestiaire Collective, where you could save money and the environment by buying it second hand.
If you have any questions, feel free to follow me on Instagram and send me a DM!
---
Note: newinspired uses affiliate links which costs you nothing… but means a lot to me. When you use these links, the money newinspired earns gets reinvested in blog content. Absolutely nothing on newinspired is "gifted," I purchase each item with my own money. Affiliate commissions are used to purchase new items to honestly & thoroughly review. If you found this review helpful, consider using them to support newinspired.
---
MORE RÉALISATION PAR REVIEWS…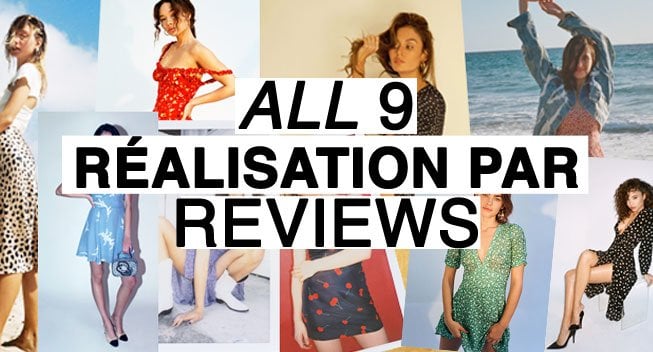 TIPS
-If you have larger ribs, consider sizing up in the Juliet. The buttons could buckle.
-Their return process can be a bit dodgy, here's what to expect.
-Réalisation Par runs random discount codes throughout the year. Sign up to their mailing list or follow them on Instagram to find out when!