Did you see those floral trousers on Jeanne Damas' Instagram?
Of course they're from Rouje.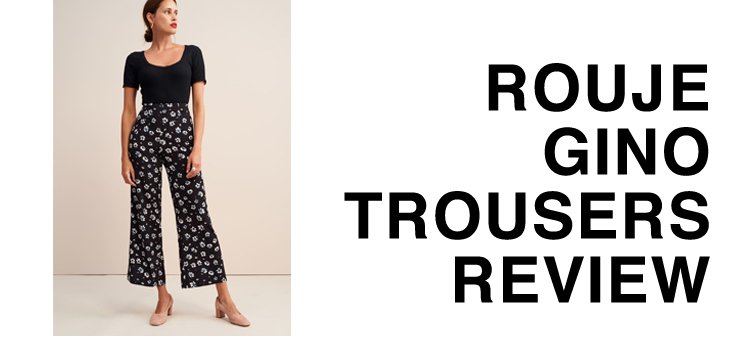 I'll do a summery dress, obviously, or a summery skirt, but I've never been one for summery trousers.

But Rouje's Gino trousers? Oh boy, they look like a French summer party pants.
Bottoms are notoriously difficult to size and Rouje returns are notoriously €€€ for Stateside shoppers, but I needed them. So…
---
ROUJE BOTTOMS SIZING
For reference's sake, I'm 5'5.75" and weigh 115-117 lbs.
My sizes run below:
–Réalisation Par, XS or S
–Rouje, FR 34-36
–Reformation, US 2 or S
–ALEXACHUNG, UK 8
My Gino trousers are a FR 36.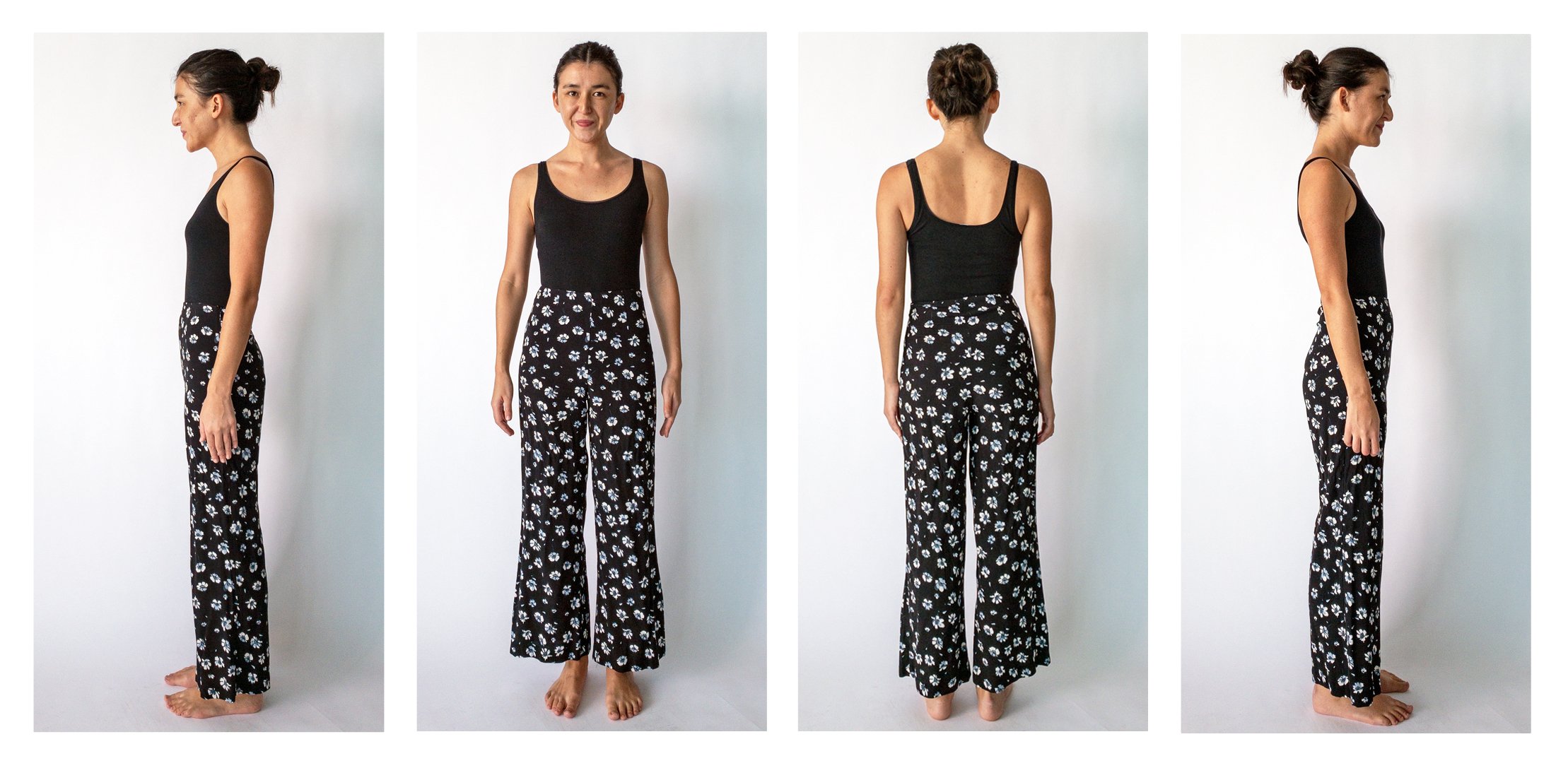 This is same size as my Rouje Lolo jumpsuit. I figured since the jumpsuit sits well on my waist, their bottoms would fit the same.
For further reference, my size 25 Re/Done jeans have never fit me better and my Rag & Bone skinnies are a size 24-25.
… and for even more reference, here are what my waist and hips measure around:
Waist: 71 cm (right across the belly button)
Hip: 90 cm (at the largest point)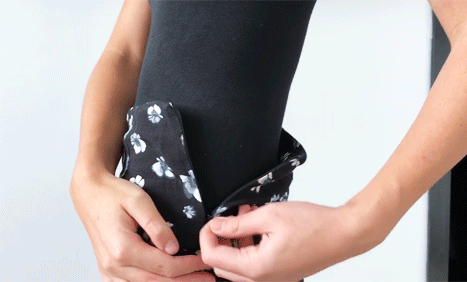 The Gino trousers are non-stretch and have a 7 inch zip down the side with no hook & eye closure. They're fairly fitted around your waist, when they hit your knees, they begin to flare out.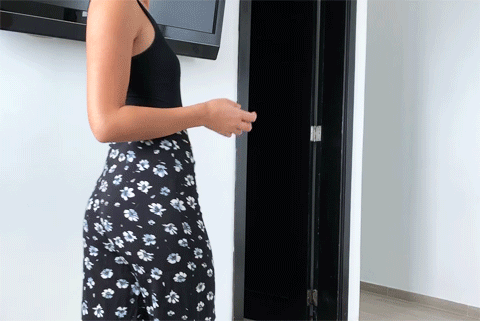 They fall right my ankles (as they should since they're 7/8 cropped) and gently swoosh as I walk.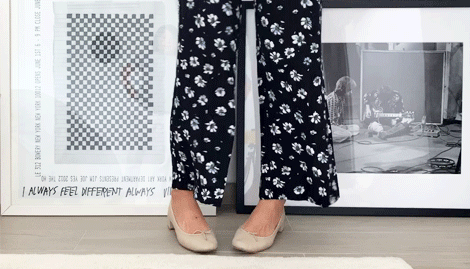 Looking for Something Similar?
Rouje's Gino trousers sell out now & then. If they are sold out, here are a few other fun summer trouser that look quite similar…

---
IMPRESSIONS
Even if you don't summer in the South of France, these are the trousers for wherever you summer.
"Yuki, franchement! You say that about every Rouje piece you buy, I don't believe you anymore."
No, but, okay…
The Gino trousers are made out of 55% rayon and 45% viscose, but they're so light that I almost do not care about the dodgy material choice. (I say almost because rayon is still a super low-quality material for $150 USD.)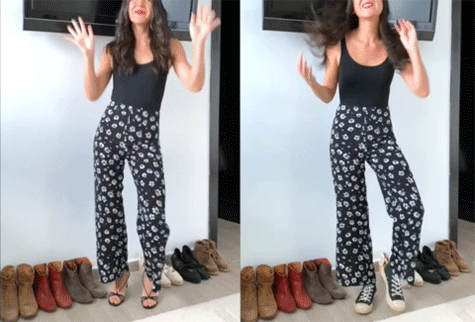 From meandering the streets of St. Tropez in bright mules, to dancing on tables at Nikki Beach in a pair of strappy high sandals, to hanging out at the beach bar in Gladiator sandals or pounding the promenades of Paris in a pair of Converse…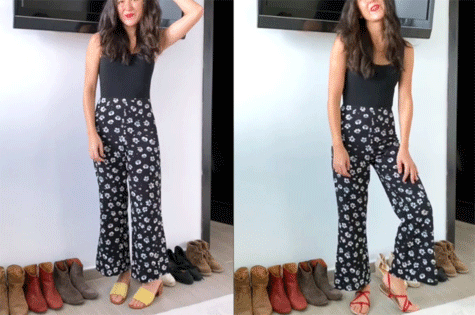 Because of the cropped cut and flared bottom, any shoe works with them…
… and isn't that a big part of summer?
No, not Riviera daydreams…
I mean, being able to slip on whatever shoes are closest to the door and look put together.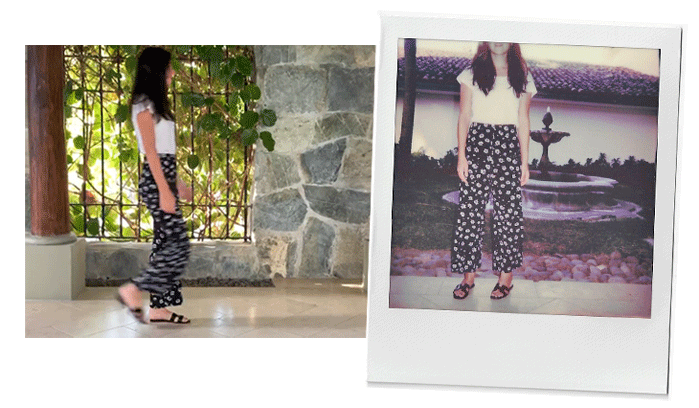 ---
PROS & CONS
Pros
–Length: The gentle cropped length works well for shorter or taller people.
–High Waisted: Hides all matter of sins/extra weight.
–Flared ankle: Oh how these pants swoosh.
–Rayon/Viscose Blend: To be fair, for the Gino trousers, the rayon and viscose blend works because of how it sways… but just because it drapes well, it doesn't make up for its quality/lack thereof…
Cons
–Rayon/Viscose Blend: Rouje's website made a mistake when they listed these trousers. The tag says 55% rayon and 45% viscose vs online used to say 100% viscose. Viscose isn't a forever fabric and rayon is even worse quality. I was talking with The Luxe Strategist about fabrics and she succinctly summarized it with "all I know is rayon looks like shit fast."
---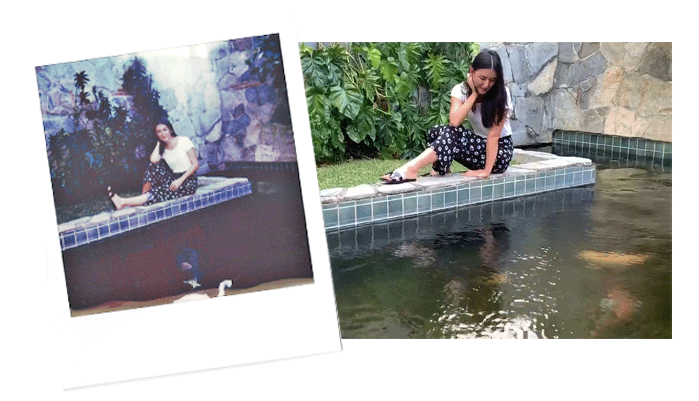 Forget all the other times I've said it, because this time I really reallyy reallyyy mean it.
Despite the fabric disappointment, I am completely and utterly obsessed with Rouje's Gino slacks.
From the floral print, to the high waist and the slim but flared cut… Slacks don't get more summery than these.
The Gino trousers are available on Rouje.com for $150 USD.
This is an older style, but luckily, older Rouje pieces sometimes get listed on the Real Real, where you can save money and the environment by buying it secondhand. You also get $25 off your first purchase.
---
YOU MIGHT ALSO BE INTERESTED IN..