You know how BFF marketing is everywhere these days? Most of us (ahem, me) get so sucked into it and instantly buy it. Then it comes and it totally doesn't live up to the ~dream.~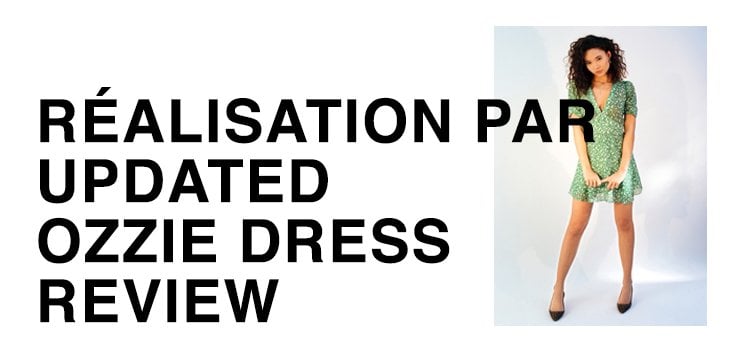 These companies make us believe that we can be that dream girl if we only buy something. You know the dream girl they're selling… She has perfectly disheveled yet shiny hair, a flawless no-makeup makeup look, and legs for days. She's probably even fluent in a second language.

It's all just marketing hype though isn't it? You can't magically grow 3 inches and learn a second language just by buying something… Unless that something is a surgery or Rosetta Stone.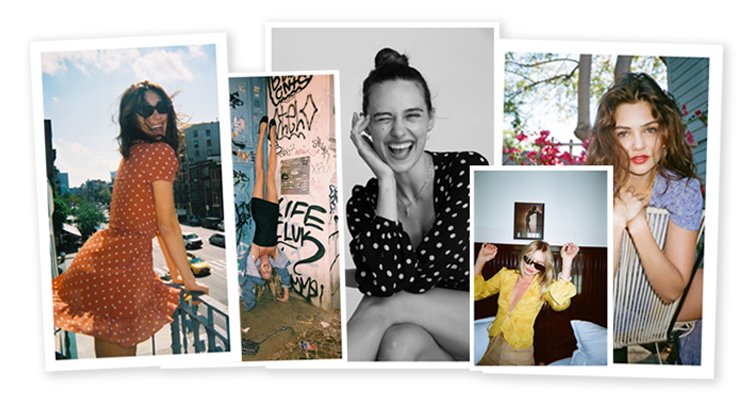 But you know what? Sometimes that something makes you feel like your legs are 3 inches longer. Sometimes that something just makes you feel confident asking your Uber driver how their day was despite how bad your Spanish is.
Sometimes that something you bought actually makes you feel more confident and more you. Sometimes that something is a Réalisation Par dress.
My first Ozzie didn't make me feel like the best me right out the gate. It was too big. Only after I got it tailored did I feel amazing in it. I dabbled in the Christy dress, which I like, but it's not exactly an everyday kind of dress. I was itching to buy another one of their dresses (maybe the Alexandra?) then the Ozzie came out in Poison Ivy…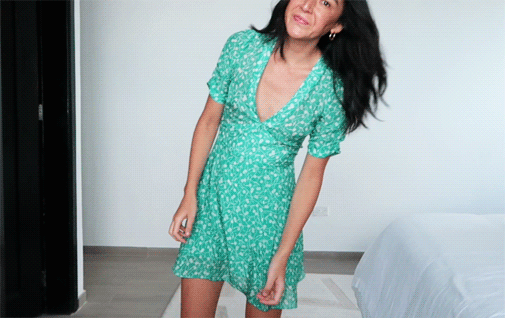 This new Ozzie dress (that's my correct size) makes me feel like I'm three inches taller and that I can speak a third language. It's basically the dream in a dress. And I feel like a dream in this dress.
SIZING
After a slight confusion with my first Ozzie and Christy dress sizes, I sized down for this one.
I got this Ozzie dress in extra small (XS). I'm generally a UK8 or a FR36 (if need be I can squeeze into a UK6 or FR34 and can make a UK10 or FR38 work). For complete reference, I'm around 5'5.75 and weigh from 111-113lbs.
The XS Ozzie is a perfect fit. It's tighter around my bust and the length is shorter. The tightest part is around my ribs, so if I have a big dinner, my stomach won't feel restricted. My arm range is moderately limited though, like in my UK10 Kate Moss Topshop dress (that dress from her first 2007 collection).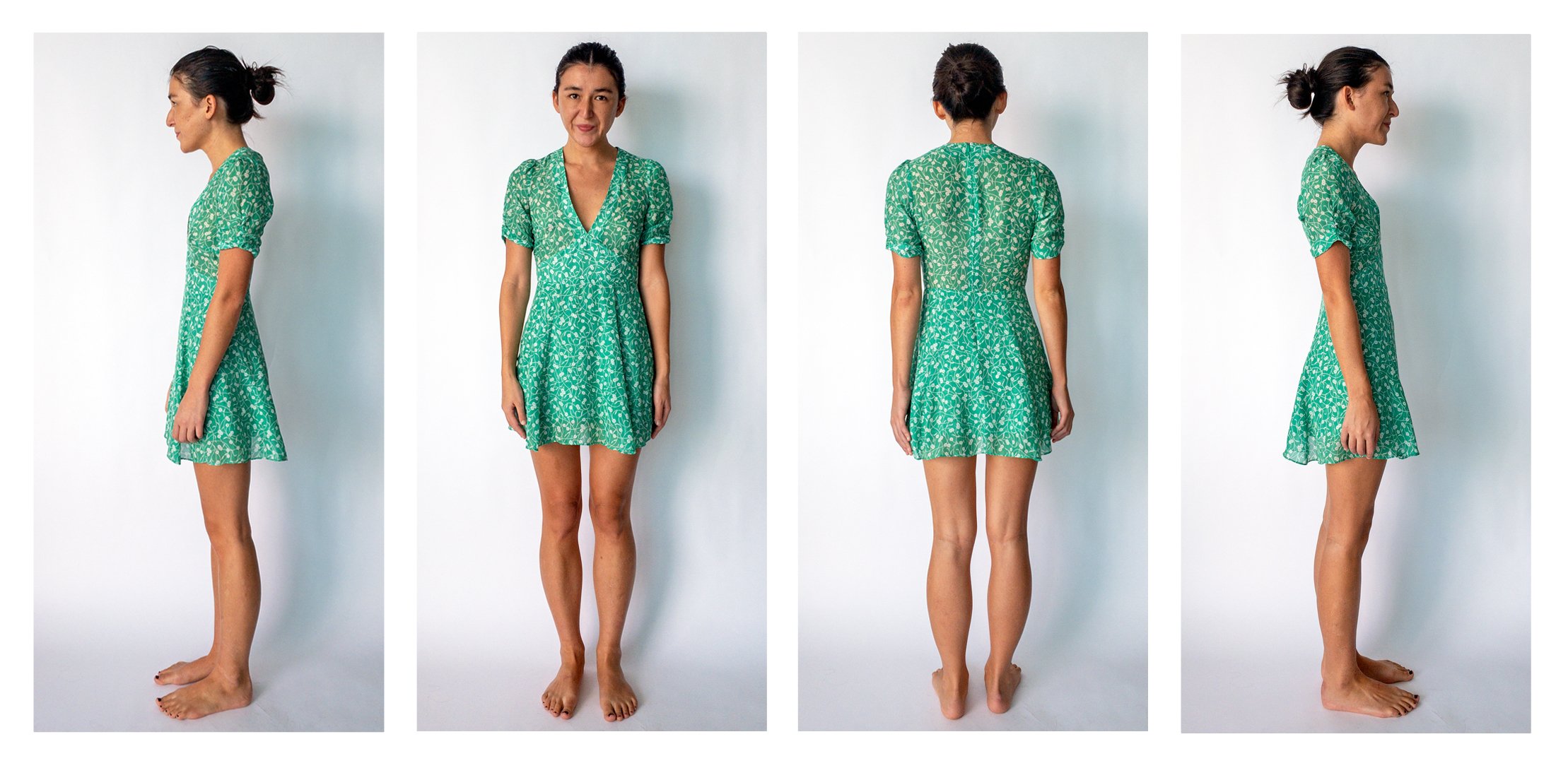 Réalisation Par's "Poison Ivy" print is relatively sheer. If you look closely you can see shadows through the top of the dress (the bottom is double lined, so no problem there). This is easily fixed with adhesive shapers from Fashion Forms or round band-aids.
PROS & CONS
Pros
–Material: The Ozzie is 100% silk. It drives me mental that some brands charge so much for dresses made out of viscose. I 100% adore & appreciate Réalisation Par's use of silk.
–Aesthetics: Come on, this dress is just adorable.
–Customer Service: I had an issue with this order, emailed them, and expected to wait at least a day for an answer. Within 12 minutes Hannah remedied the problem. Réalisation Par, please give her a raise — she "gets" customer service. Thank you Hannah!
Cons
–Top Isn't Lined: I need to wear band-aids/nipple covers because nipple shadows do show, however, the bottom is lined.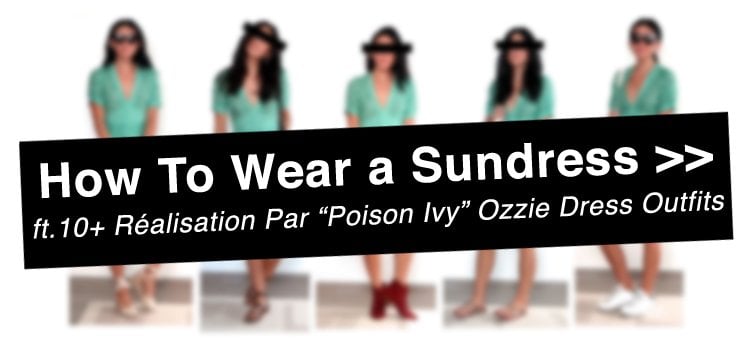 The Ozzie Dress Claims
Per Réalisation Par's description of the Ozzie, let's take a look at their claims…
The Ozzie dress will work harder for you than anyone else will.
False! ❌
No matter how good this dress makes me look, my parents work the hardest for me.
I don't mean that in a "my parents pay my credit card bill" kind of way (because they definitely don't). I mean it in a "my parents raised me, drove me to violin lessons, made me take Kumon growing up so I would be top in my math class, they continue to encourage me to get a Spanish tutor, listen to everything I have to say (except my celebrity gossip theories), and are generally in my court no matter what" kind of way.
This printed silk sundress has been stitched and restitched by us so many times to ensure it fits your body better than a cashmere glove.
True! ✅
This dress does fit me better than my cashmere gloves.
We wanted a dress that was sexy but didn't make you feel naked whilst staying true to our wear anywhere, anytime aesthetic and we defiantly nailed it with the Ozzie.
True! ✅
You can definitely (and defiantly) wear this dress day or night. And it definitely has a naked but clothed feel to it.
From the gathered shoulder to the empire waist, all the way down to the floaty skirt, this dress will get you into trouble in the best possible way.
True! ✅ (unfortunately)
The last time I wore my Ozzie I got back together with an ex. If that's not trouble, I don't know what is.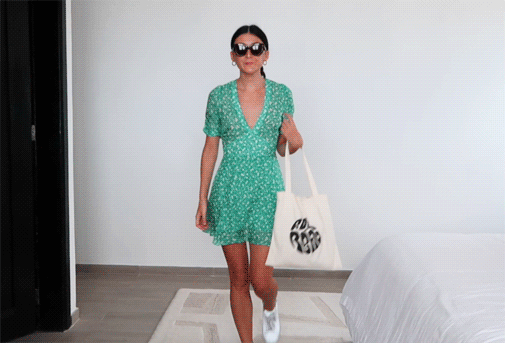 You and I both know that we don't need a sundress in order to be a ~dream girl.~ I mean, our time is better spent doing Duolingo rather than reading fashion reviews… but we also know that sometimes we just want a cute sundress that makes us look like the dream girl that we all ready are.
This is that cute sundress.
You can find the Ozzie dress on the Real Real or Vestiaire Collective, where you could save money and the environment by buying it second hand.
---
Note: newinspired uses affiliate links which costs you nothing… but means a lot to me. When you use these links, the money newinspired earns gets reinvested in blog content. Absolutely nothing on newinspired is "gifted," I purchase each item with my own money. Affiliate commissions are used to purchase new items to honestly & thoroughly review. If you found this review helpful, consider using them to support newinspired.
---
TIPS
-Réalisation Par return process can be a bit dodgy, here's what to expect.
-Réalisation Par sales run for 24 hours with a coupon code. They are based around events like Cyber Monday or Vogue Australia's answer to Fashion's Night Out. Discounts are generally 20% off and I've only seen two or three of these promo codes in a year. If you can't wait, don't. They're worth it full-price, I promise.
MORE RÉALISATION PAR REVIEWS…