Writing about hosiery is boring.
Reading about hosiery is more boring.… but bear with me please.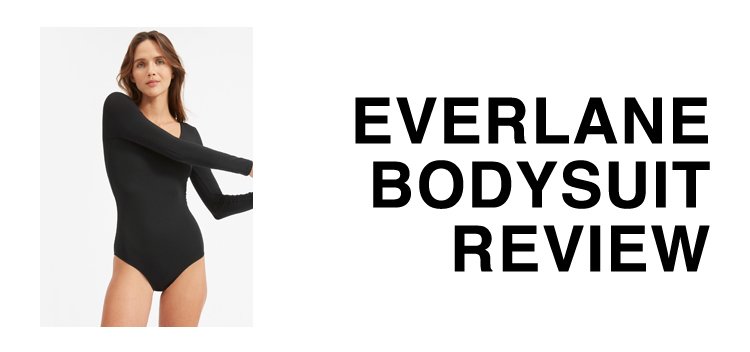 Here's the thing, there is a difference between affordable bodysuits and expensive bodysuits.
Like, affordable bodysuits can be better than expensive bodysuits.

… and I'm here to confirm that Everlane's bodysuit feels way better than my Wolford bodysuit.
Everlane Bodysuit SIZING
For reference's sake, I'm 5'5.75" and weigh 115-117 lbs.
(I give this information because it could be useful to gauge your size against.)
My sizes run below:
-US 2, in HVN or Reformation
-Small, in T-Shirts
-UK 6-10, in ALEXACHUNG or RAEY
-FR 34-38, in Isabel Marant or Rouje
… and you can find my other Everlane-specific size reviews here.
My Everlane Long-Sleeve V-Neck Bodysuit (bikini bottom) is a size small.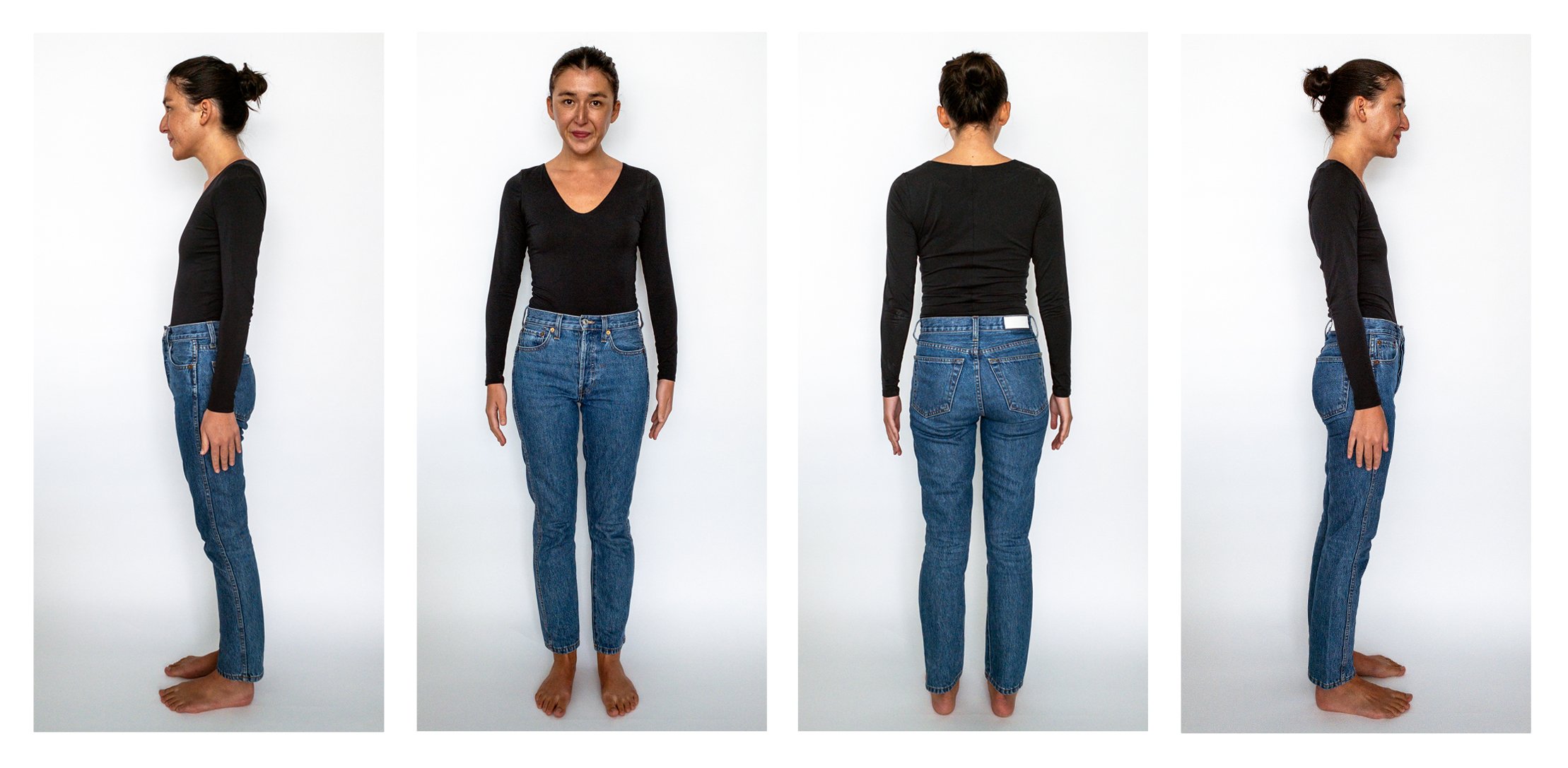 Since it's a bodysuit, it's probably also useful to know that my torso (from shoulder region to nether region) measures ~27 inches or ~68 cm, while pit to pit is ~16.5 inches or ~42 cm across.
The only thing is that a size small makes my back looks like a shar pei… but a size smaller would have looked too small across my shoulders (I think).
The long-sleeves land right at my wrists.
The shoulders fit right to my shoulders.
… while the front body part skims my torso and doesn't feel too big or too small.
The bottom has two snaps to make trips to the washroom somewhat easier.
Basically, it's a great fit.
---
IMPRESSIONS
The single thing that makes Everlane's bodysuit stand out is it's lined Supima cotton.
This means that it has two layers of cotton before it touches your skin… which also means that smaller chested women (read: me) can get away without wearing a bra.
Everlane's double layer of Supima cotton really doubles the quality feel.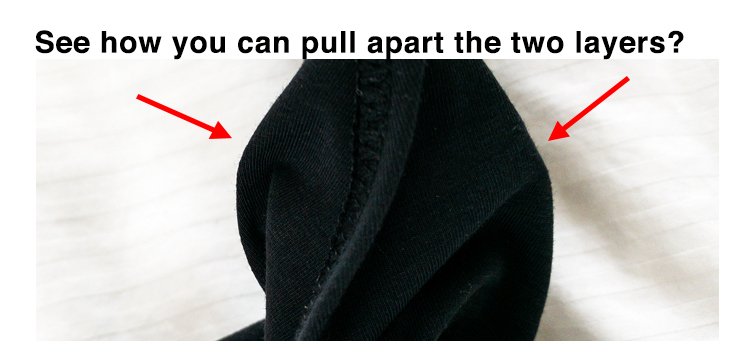 I mentioned my Wolford bodysuit and it's kind of important to bring up under "impressions," because to be 100% honest:
$35 Everlane bodysuit > $195 Wolford bodysuit
My Wolford bodysuit is a single layer of 48% polyamide, 46% cotton, and 6% elastane. In no way shape or form does it feel like it's worth $195 USD.
Everlane's bodysuit feels like it could totally be $195 — but thankfully, with their pricing transparency, they would never give an item that big of a mark up.
OUTFITS
Left to Right: Re/Done jeans with Chloé flats and a Mulberry Bayswater; Réalisation Par Joni skirt with Jennifer Fisher x Goop hoops, a vintage bag and Chanel ballet flats; Re/Done jeans with By Far Becca Boots and a tote bag from Shizen Brooklyn (i.e. my favourite hair salon ever).
---
PROS & CONS
Pros
–100% Supima cotton: Supima cotton is seriously soft.
–Accurate sizing: I was skeptical about Everlane's fit and was quite pleased with this bodysuit's sizing.
–Quality feel: The two layers feel super luxurious on.
Cons
None.
---
After I ordered this bodysuit, I didn't think I'd dedicate a whole review to it.
Upon delivery, I was overcome with a "wait, everyone needs to know about this bodysuit" feeling.
So, basically, you're looking for a basic bodysuit that fits well, feels quality and doesn't break the bank, this is it.
My exact Everlane long-sleeve v-neck bodysuit is available here for $35 USD.
… but Everlane has a ton of bodysuits to suit any sleeve length you want.
Note: newinspired uses affiliate links which costs you nothing… but means a lot to me. When you use these links, the money newinspired earns gets reinvested in blog content. Absolutely nothing on newinspired is "gifted," I purchase each item with my own money. Affiliate commissions are used to purchase new items to honestly & thoroughly review. If you found this review helpful, consider using them to support newinspired.
---
YOU MIGHT ALSO BE INTERESTED IN…