I always thought Everlane was just a brand that only people in Silicon Valley are obsessed with, i.e. my boyfriend wears a ton of their clothes.
He has that typical tech guy style:
✅ No-logo button down shirt
✅ No-logo hoodie sweater
✅ No-logo khaki trousers
✅ Allbirds
He looks adorable in Everlane, but I was always like ehhh.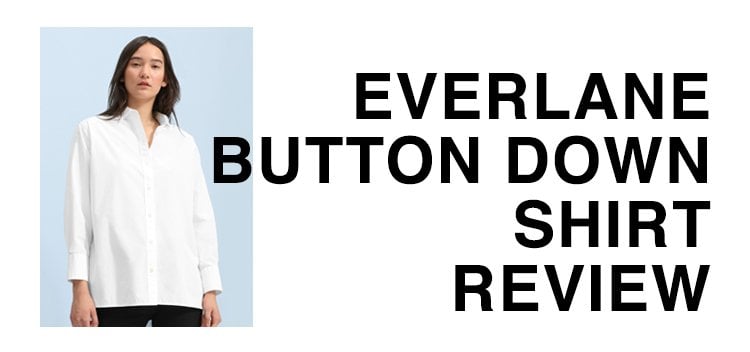 … until I got my Everlane bodysuit and was blown away by its quality.
After seeing this lady on the street wearing the coolest outfit (with an untucked white shirt), I was hit with a "I need an oversized white shirt NOW" mania.

So, I went over to Everlane and ordered their "Poplin Oversized Shirt."
After a lifetime (okay, my early 20's) of wearing J. Crew shirts, I was curious.
How would Everlane's button down fit, feel, and compare?
EVERLANE BUTTON DOWN SHIRTSIZING
For reference's sake, I'm 5'5.75" and weigh 115-118 lbs.
I give this information because it could be useful to gauge your size against.
My sizes run below:
-US 2, in HVN or Reformation
-Small, in T-Shirts
-UK 6-10, in ALEXACHUNG or RAEY
-FR 34-38, in Isabel Marant or Rouje
–J. Crew Shirts, Small or US 2
… and you can find my other Everlane-specific size reviews here.
My Everlane Poplin Oversized Shirt is a size US 2.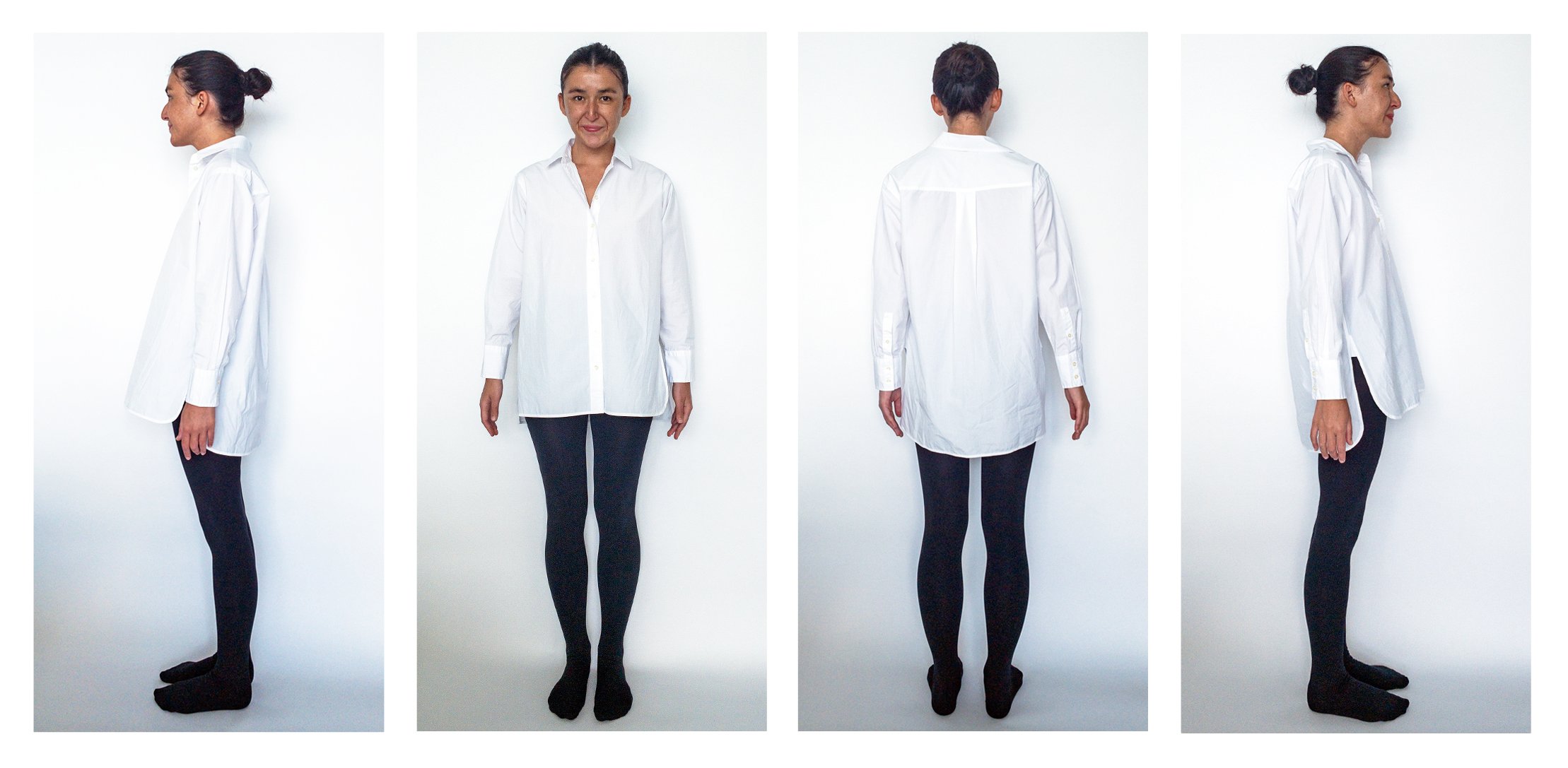 It fits exactly how you would think an "oversized" shirt would.
The length is slightly longer than a normal shirt would be.
The body is a bit wider than a normal shirt would be.
… and the sleeves are slightly longer than a normal shirt would be.
For an oversized shirt, the fit is exactly what I wanted & expected.
---
IMPRESSIONS
Everlane nails the oversized shirt look.
The only bummer is that the quality is like 87%.
It definitely has a good weight and a solid construction.
… but the buttons get stuck on the threads when you unbutton the shirt, ugh!
The loose threads from the holes make the shirt look slightly messy.
… for me, it isn't a total deal breaker.
I subscribe to the Alexa Chung aesthetic that something should always be just a little "off" with your outfit.
If that means a tattered button hole, sure… but it should be brought up, because you might not like that.
---
How To Style It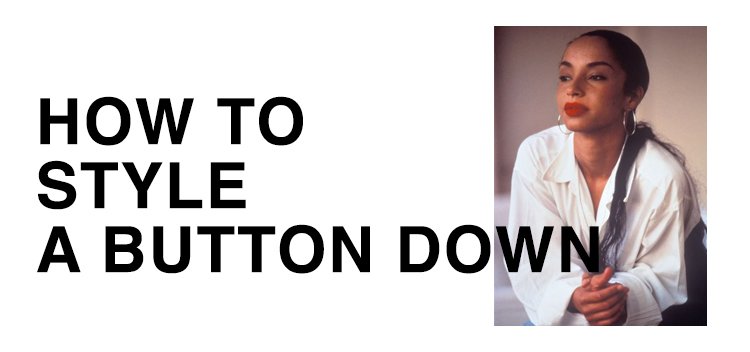 ---
PROS & CONS
Pros
–100% Cotton
–Perfectly oversized
–Side slits: Great if you want your tail to hang out (sounds sarcastic, but seriously).
Cons
–The button issue: So close to being perfect, but it's really a pain tbh.
–Works better untucked: It adds some bulk to your waist/hips if you fully tuck it in.
---
Does this mean that I'm starting to dress like my boyfriend now?
I guess…
… but only call me out if you see me in a pair of Allbird's wool sneakers.
The Oversized Poplin Shirt is available here.
If oversized isn't for you, here are a few other Everlane button down shirt styles that you might like more…
Note: newinspired uses affiliate links which costs you nothing… but means a lot to me. When you use these links, the money newinspired earns gets reinvested in blog content. Absolutely nothing on newinspired is "gifted," I purchase each item with my own money. Affiliate commissions are used to purchase new items to honestly & thoroughly review. If you found this review helpful, consider using them to support newinspired.
---
YOU MIGHT ALSO BE INTERESTED IN…