This might be gross, but…
You know how in college when you'd pre-game and then you'd really really really needed to go pee, but people would joke and be like, "don't break the seal?"
I graduated like seven years ago though, so bear with me — this isn't about binge drinking on a budget…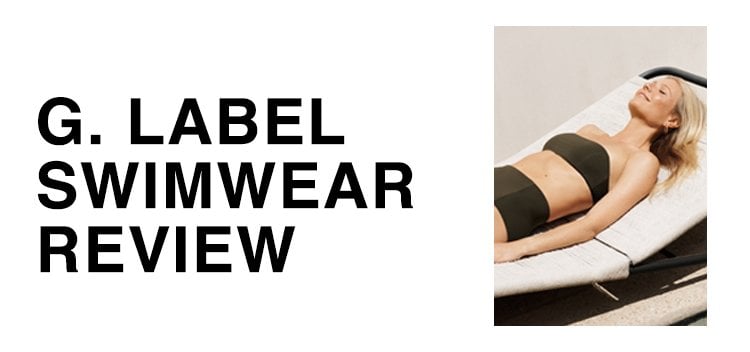 This is about how I accidentally broke the seal on expensive bathing suits when I bought my Eres bikini.

Now, $300+ bathing suits seem normal — that's not OK.
… but when the bathing suit is by Goop's G. Label — does that make it OK?
G. Label Swimwear SIZING
For reference, I'm 5'5.75" and weigh 115-118 lbs.
For comparison, my other swimsuit sizes run below:
–ACACIA, XS or S for tops and small to medium for bottoms
–Eres, FR 38
–Matteau, size 1 for top and size 2 for bottoms
–MIKOH, size XS for tops and small to medium for bottoms
My Convertible Bandeau top is a size small and the Low-Rise Bikini Briefs are a size small as well.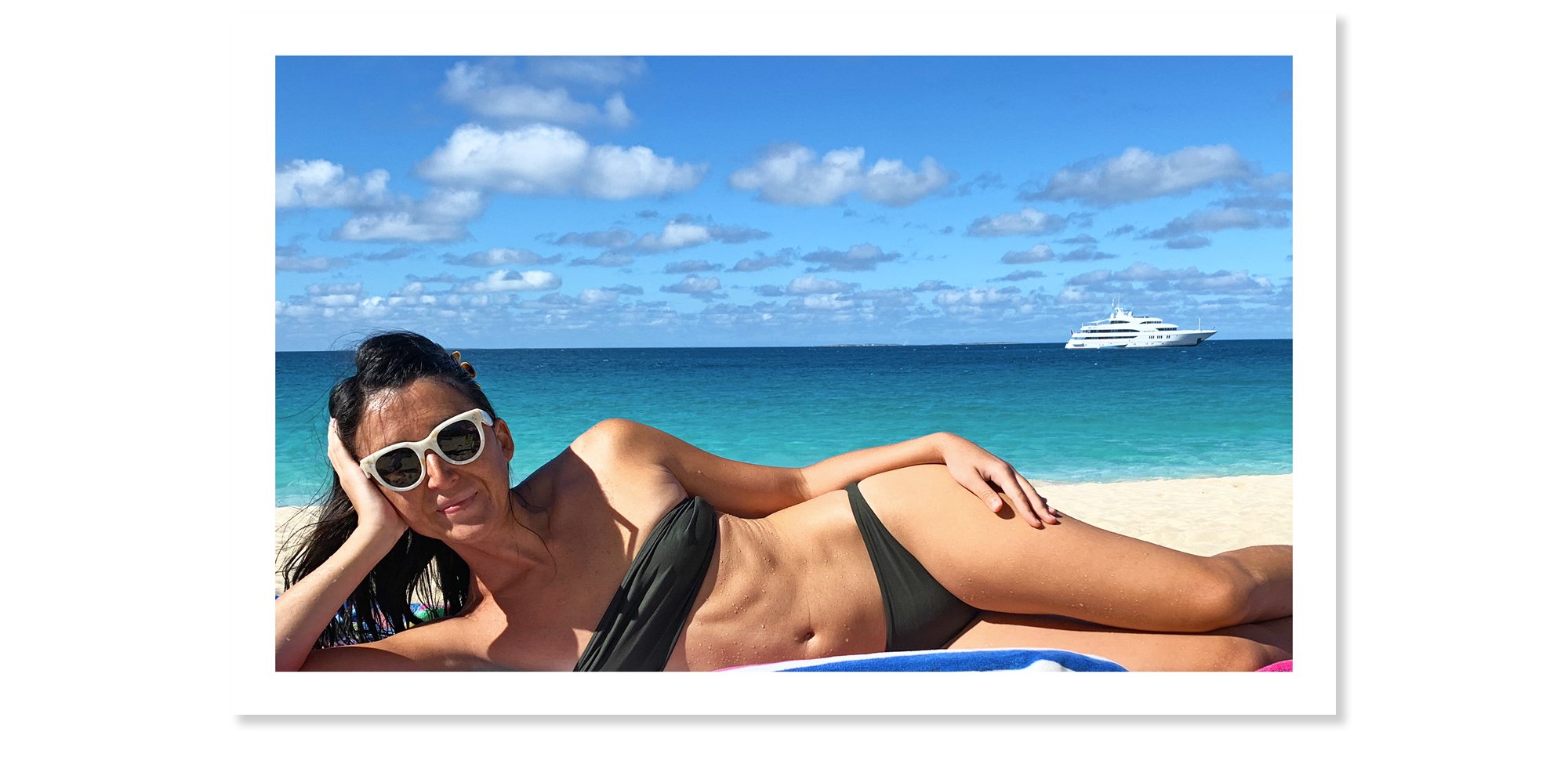 Admittedly, I probably should have sized down to an XS for the top, but the size for the bottoms seems fine.
G. Label's swimwear fits terribly.
The fit is so loose… and bathing suits should not be loose.
The problem lies in the fabric G. Label chose for their bathing suits.
Out of all the luxury swimwear I've tried, G. Label's has the most amount of polyamide/nylon and the least amount of elastane/spandex.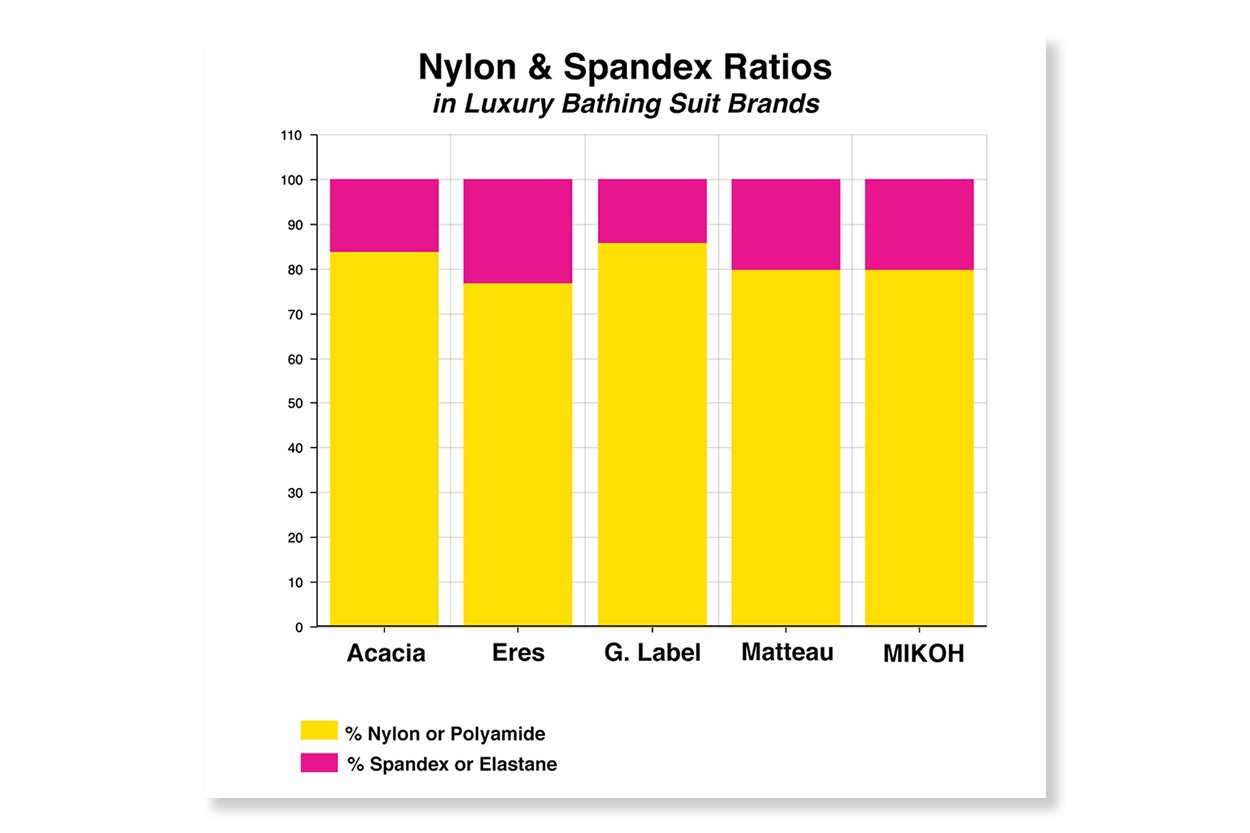 ACACIA's swimwear has the closest fabric composition to G. Label, but their swimsuits are cut super tight and small — which makes them fit more snug & less loose.
When I put my ACACIA swimwear on top of G. Label bandeau and bottoms, it looks like its the same size (ok, maybe not the top, but I all ready admitted that I should have ordered an XS in G. Label's)… except it's not — because of how tight ACACIA's are cut vs. G. Label's.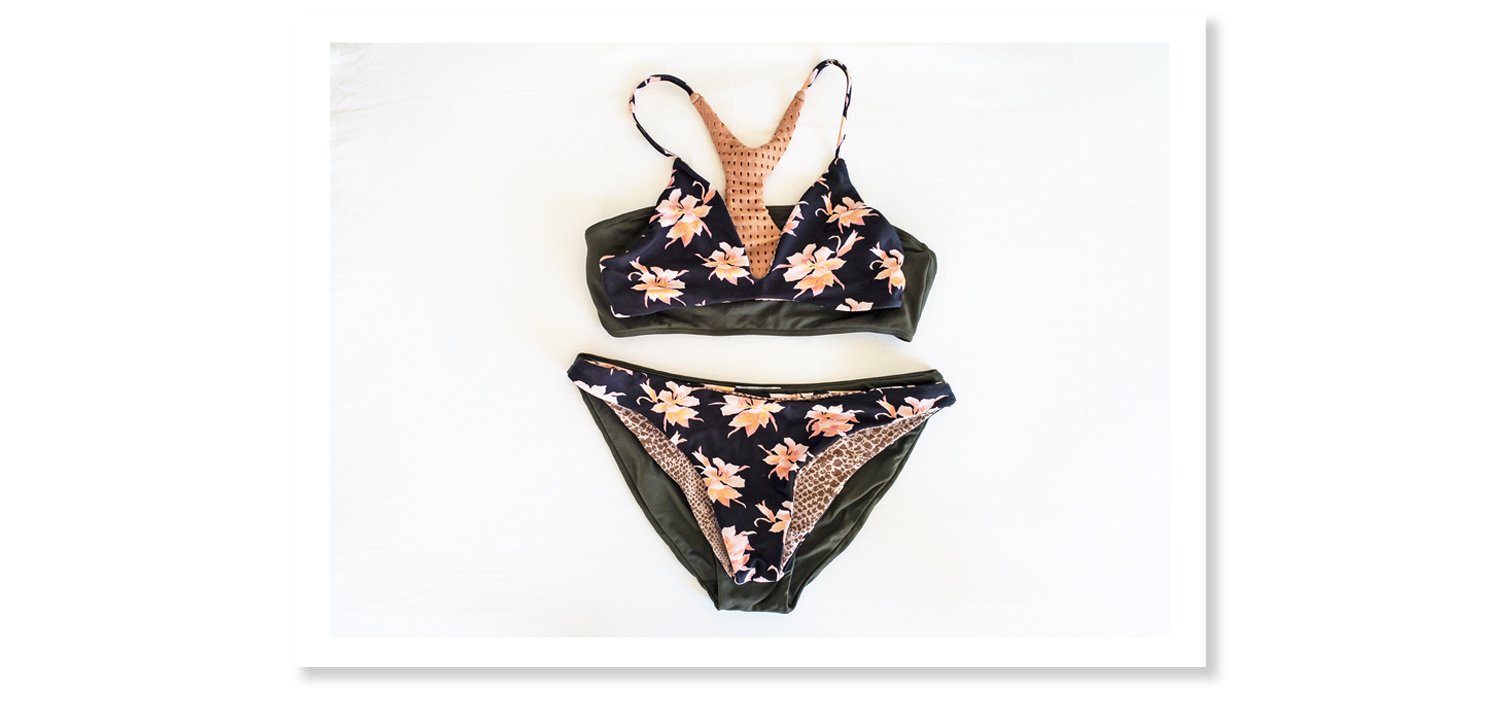 Sure, with other loose things Goop has plenty of tips to tone & tighten… but there's nothing you can do about how loose G. Label swim is.
Here's the thing: at 28 years old, I'm likely not G. Label's ideal customer. G. Label (and their swim line) is likely aimed at slightly older women who may or may not have had children and just want great swimwear for their next vacation.
… but, kids or no kids, a tightly cut bathing suit is still so important. It's counterintuitive, but a tightly cut bathing suit actually hides imperfections.
When your bottoms are sagging down, folks are more likely to look at whatever imperfections you think you might have vs. when your bottoms are tight, they're more likely to be transfixed by your beautiful bum.
G. Label swim's bottoms are so loose that they highlight any imperfections you might have below the belt. We're talking about Goop here, so let's not beat around the bush — the bottoms might not flatter your vagina's outer shape (see how they accentuate mine above?).
In four words: the fit is awful.
---
G. Label Swim Quality
Let's put G. Label's Convertible Bandeau top and Low-Rise Bikini briefs to a middle school "pseudo-scientific lab report" test!
Note: This is just my experience, yours could differ.
Hypothesis
Considering G. Label swim's fabric composition (and my initial try on), I'm going to make three hypothesis:
i- The bandeau top will not stay on while I swim (with and without the convertible strap).
ii- The material will pill.
iii- The olive green wash will not bleed with each wash.
Materials
-x1 G. Label bathing suit
-x1 Beach
-x1 Pool (saltwater & chlorine blend)
Method
1- Bathing suit is to be worn for five trips to the beach or pool.
2- Bathing suit needs to be worn while damp from either the beach or pool in the sun until it naturally dries.
3- Bathing suit needs to come in contact with sand.
(To test how it holds up to sand pilling.)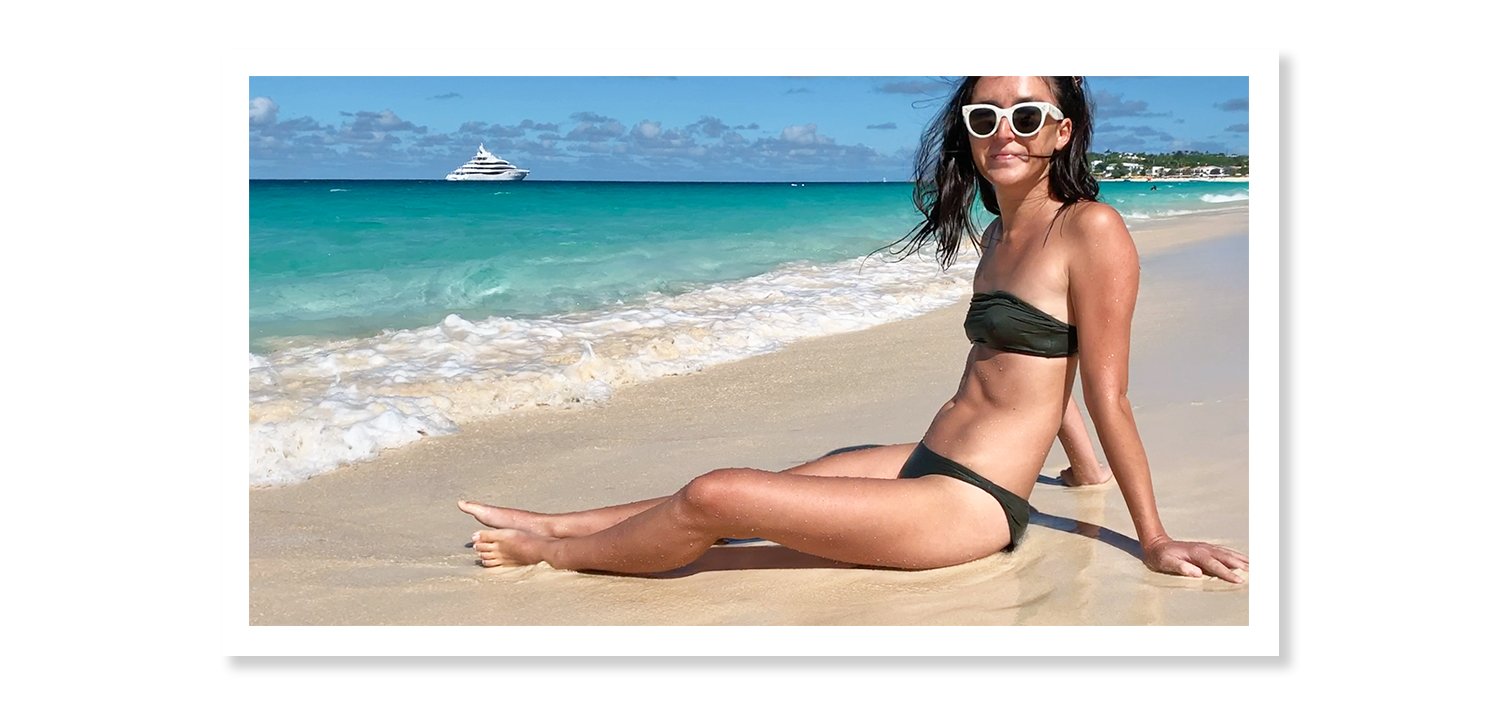 4- Bathing suit must be hand washed at least three times in cold water and laid flat to dry on a towel.
Additional notes:
a- Neutrogena sunscreen will be applied before wearing.
(Important to see how hard it is to avoid getting sunscreen on the bikini.)
Results
During the course of this quality test, there was absolutely no foul play.
I wore my G. Label bikini the exact same way that I wear all my bathing suits… and yet, the material pilled.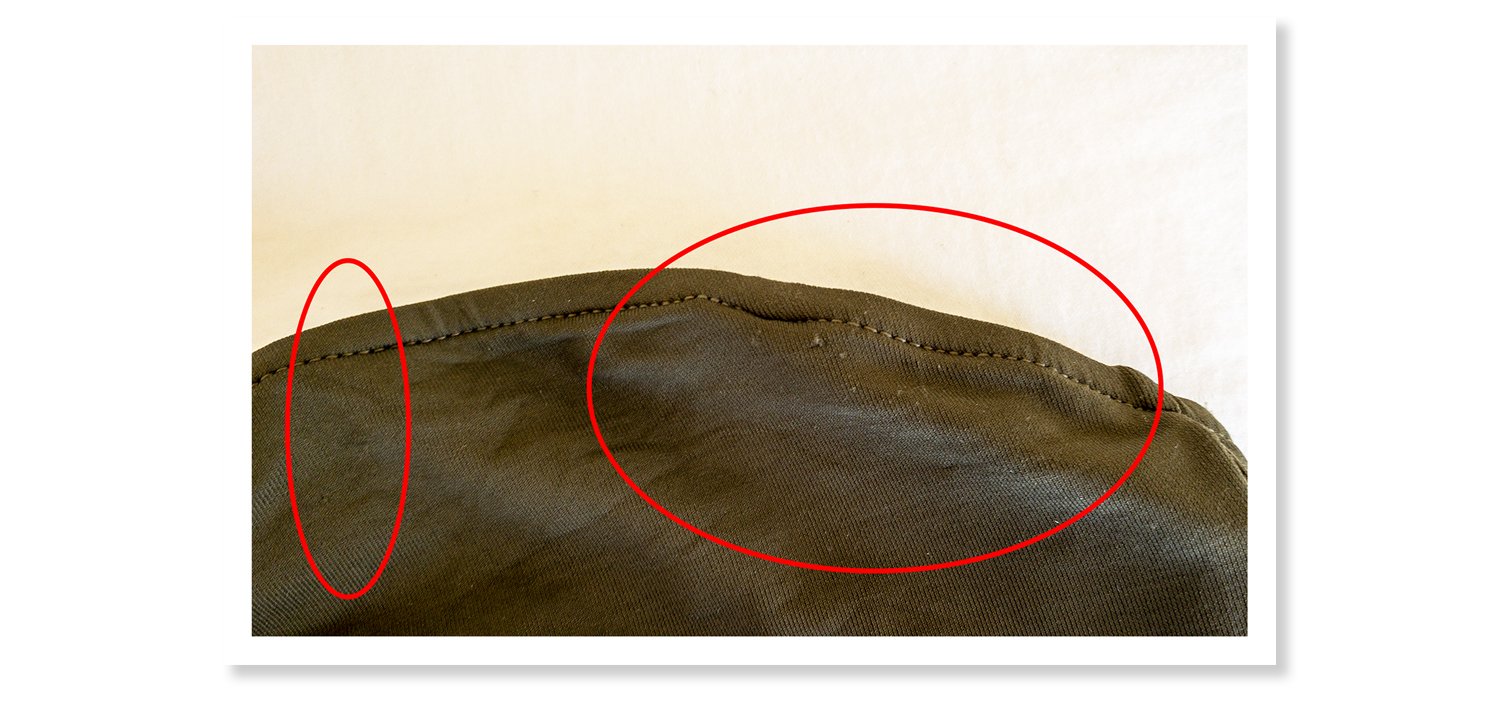 This is why the sand test is important — the pilling likely occurred while I was sitting in the surf and the sand got embedded in the top & bottom.
With each wash, the water ended up looking like a watered down version of Goop's Asparagus Soup.
… in other words, the bathing suit's colour bled.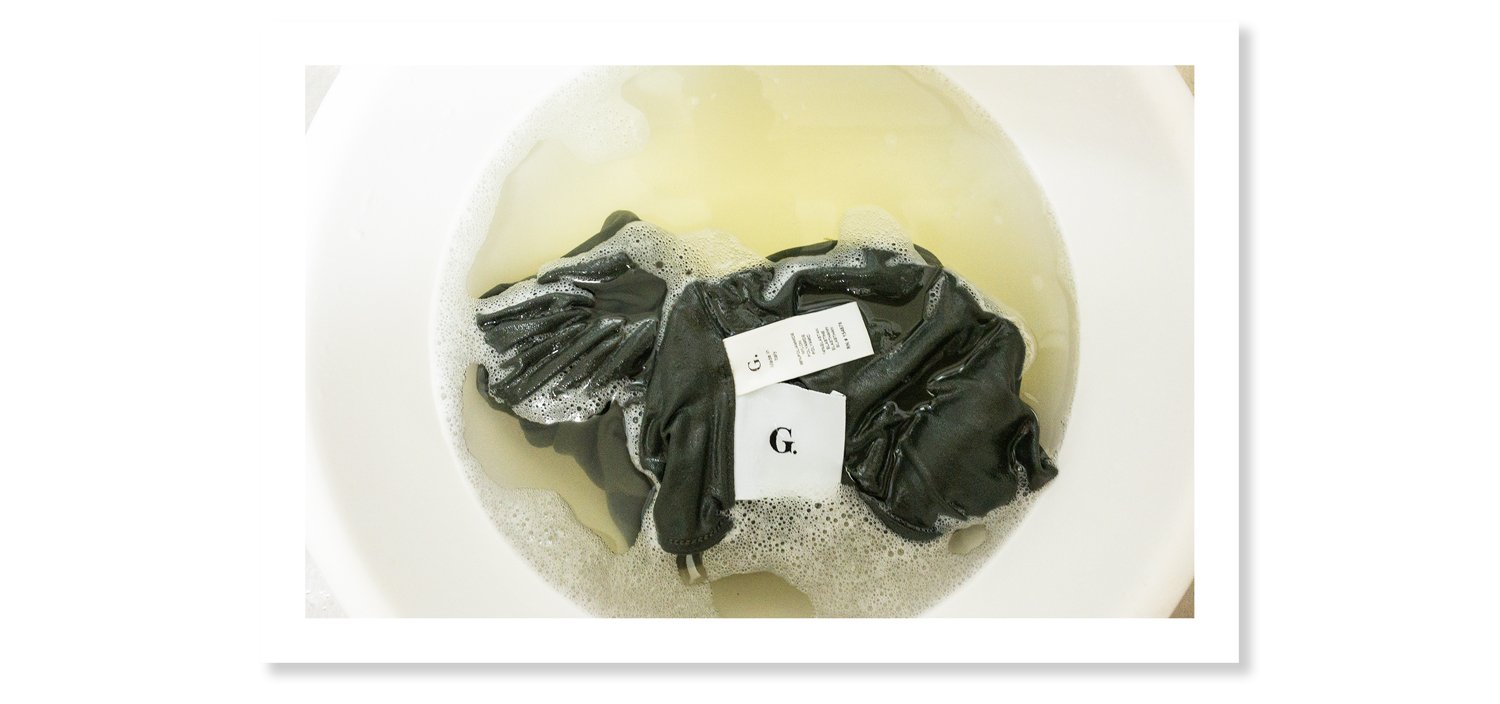 The stitching on the bottoms was also quite messy — did I get a factory reject??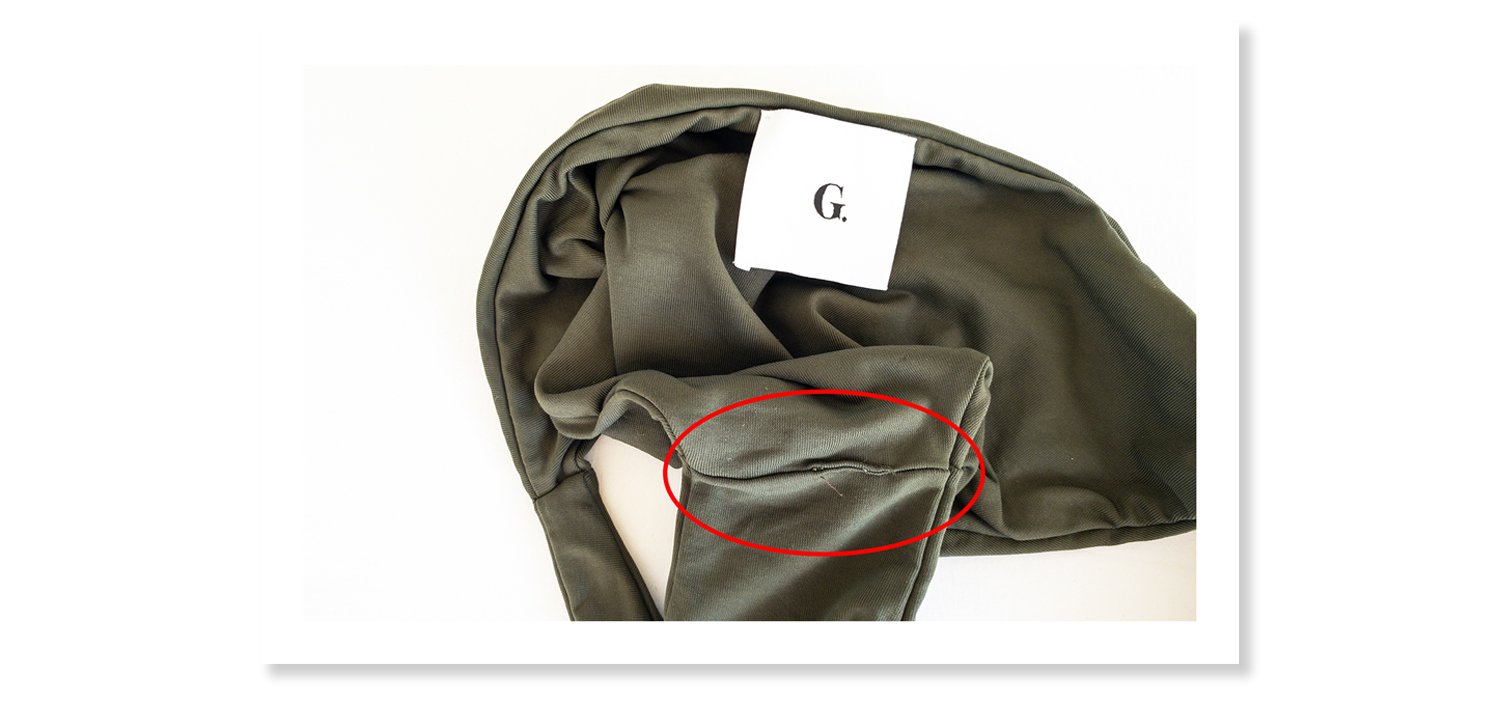 After wearing it for five trips, the hardware on the top oxidized/showed signs of rusting… even though I rinsed it in fresh water after each wear.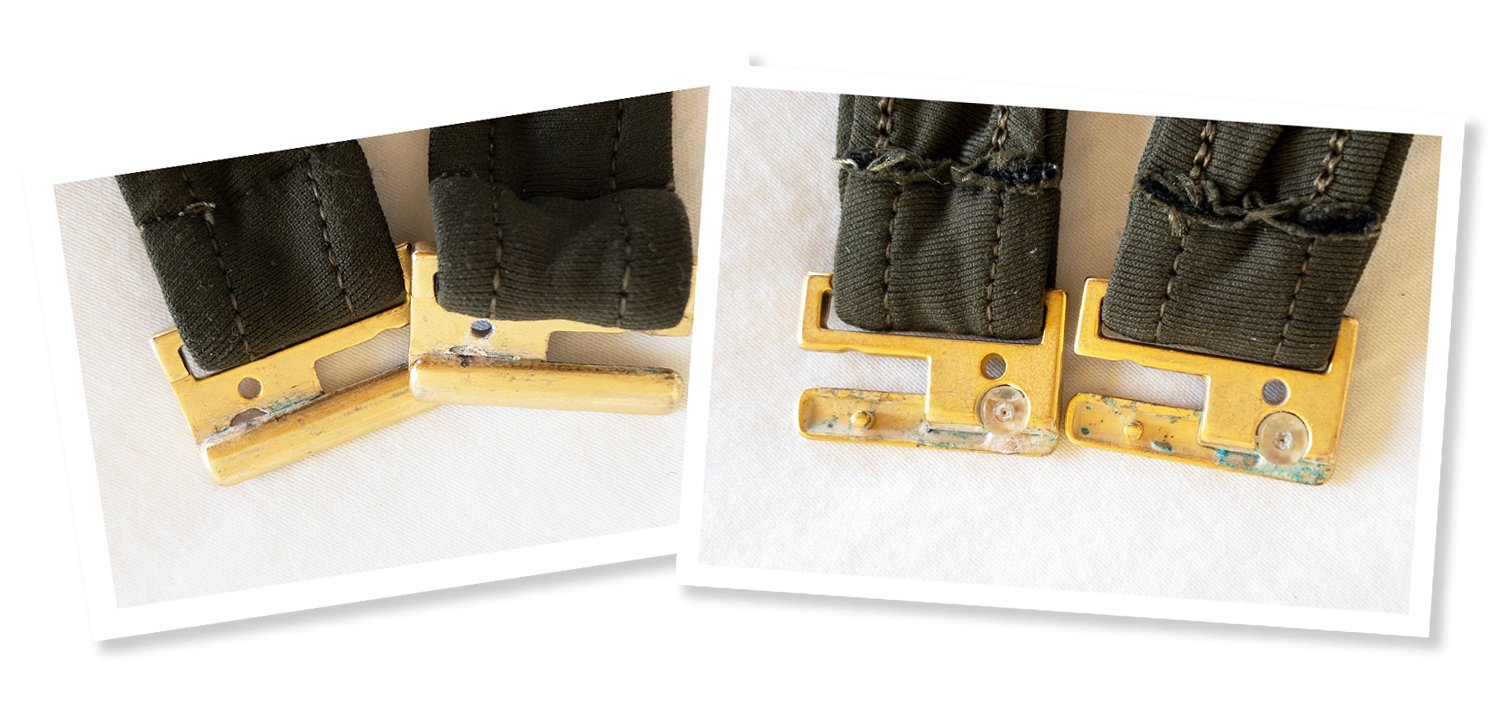 The Convertible Bandeau Top also fell off with each body-surfing moment… even when I wore it with the halter strap (the strap was too long, but worked when I knotted it to make it tighter). Again though, I should have sized down to an XS for the top.
Conclusion
I proved my hypothesis to be 2/3 correct.
✅ i- The bandeau top fell off with & without the strap.
✅ ii- The material pilled.
❌ iii- The olive colour ended up bleeding with each wash.
If you want to go in the water at the beach, you're probably better off not choosing G. Label's Convertible Bandeau top.
… however, while lounging & splashing around, the top does look pretty great.
---
YOU MIGHT ALSO BE INTERESTED IN…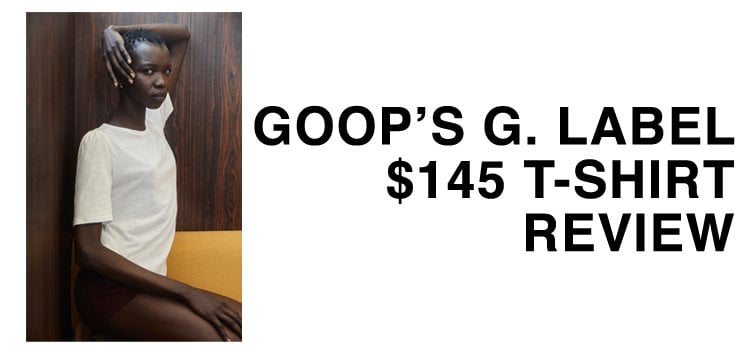 ---
PROS & CONS
Pros
–Clasped back: Way easier to get into.
–Lined: A double layer of material is double the fun.
Cons
–Fit/Looseness
–Clasp oxidation: Did no one test this in salt water?
–Tags: What is with these luxury brands using antiquated tags? Just laser print them! G. Label's swim tags hung out worse than Eres'.
–No boning: Boning would have (somewhat) helped the Bandeau Top stay put.
---
While my Eres swimwear disappointed me, my G. Label swimwear disappointed me 100x more.
Similar to my college crushes, no amount of bubble gum vodka can fix how much this G. Label bathing suit let me down.
Like those boys who looked decent and I wanted to love, in the end, they weren't quality at alllllllll.
It's been seven years and now I know what I want — from a man and my swimwear.
If you're a rebel or a masochist who likes ill-fitting bathing suits, G. Label swim is available exclusively from Goop starting at $150 USD.
Note: newinspired uses affiliate links which costs you nothing… but means a lot to me. When you use these links, the money newinspired earns gets reinvested in blog content. Absolutely nothing on newinspired is "gifted," I purchase each item with my own money. Affiliate commissions are used to purchase new items to honestly & thoroughly review. If you found this review helpful, consider using them to support newinspired.
---
YOU MIGHT ALSO BE INTERESTED IN…