Do you ever feel like you're in a rut?
With your job, your hair, your style, your diet, your hobbies…
… I guess I mean, in life, in general.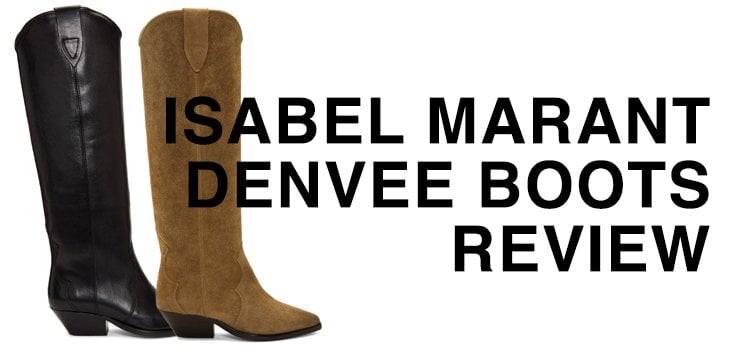 Every couple of years those sinking feelings creep up on me.
Especially around my birthday.

This year, I decided to nip it in the bud and treat myself to something that always makes me feel like "me" again — Isabel Marant boots, this time, a two pairs of Isabel Marant Denvee boots.
Isabel Marant Denvee Boots SIZING
For comparison, my other shoe sizes run:
-Adidas Stan Smiths, US 8
–Chanel Shoes, FR 39
–Christian Louboutin, IT/EU 39.5
–Golden Goose, IT/EU 39
–Hermès, FR 39
–Isabel Marant, FR 39-40
-Nikes, US 8.5
–Repetto, FR 39.5-40
So, I bought 2 pairs of Isabel Marant Denvee boots.
The first pair are a size FR 39 in "Beige."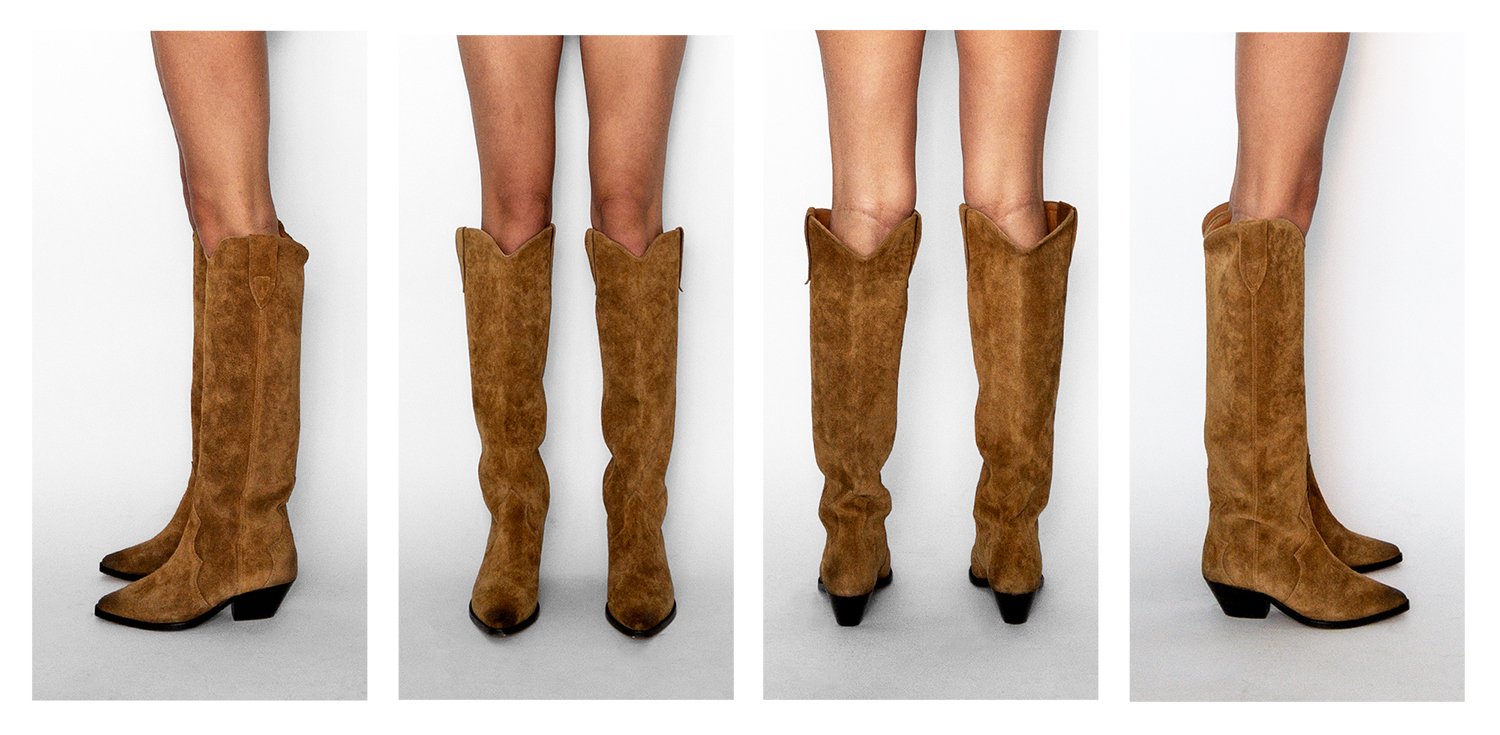 Unlike my Dicker boots, these are a pinch tight — especially on my left foot.
The front of the Denvee boots comes in at an angle, which means that the toe box gets narrow fast.
With a pair of socks, the FR 39 pair's pain is manageable, but my toes and heel still rub and get the start of a blister.
The second pair are a size FR 40 in "Black."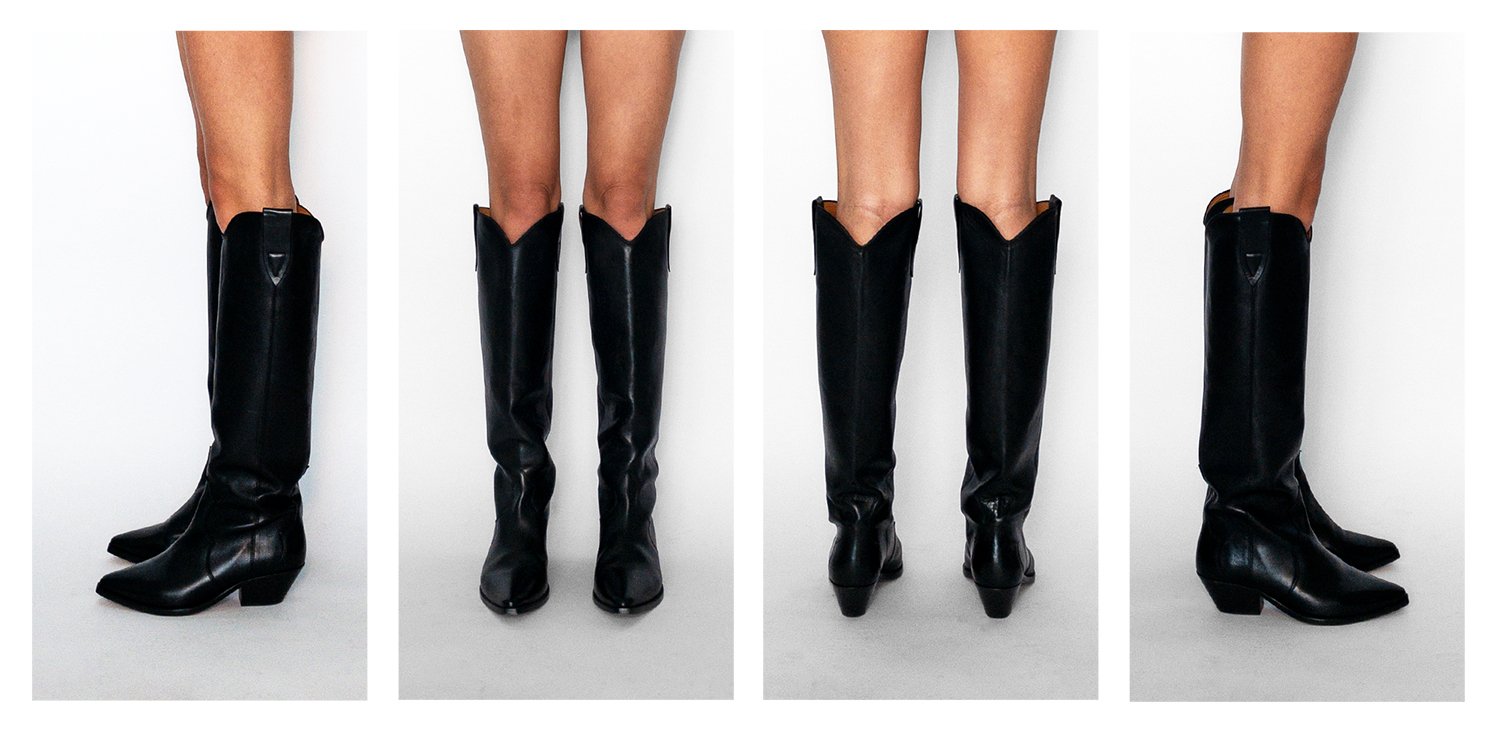 An FR 40 are 100x more comfortable than the beige pair (FR 39).
They're definitely looser, but with socks, the fit is perfect.
Basically, Isabel Marant Denvee boots run a bit small due to the narrow toe box. I would suggest sizing up from your usual French size.
---
YOU MIGHT ALSO BE INTERESTED IN…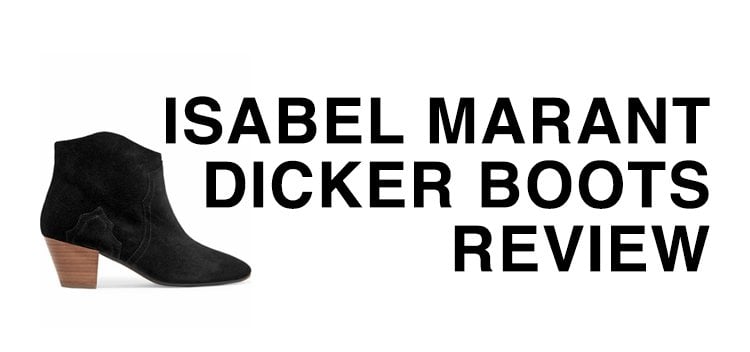 ---
IMPRESSIONS
Isabel Marant Denvee boots come up to you knees, but don't easily fall down.
They're surprisingly slimming.
They're eternally eclectic.
They're wickedly Western.
They make everything look like a classic Isabel Marant outfit.
… but most importantly, they make me look and feel like "me."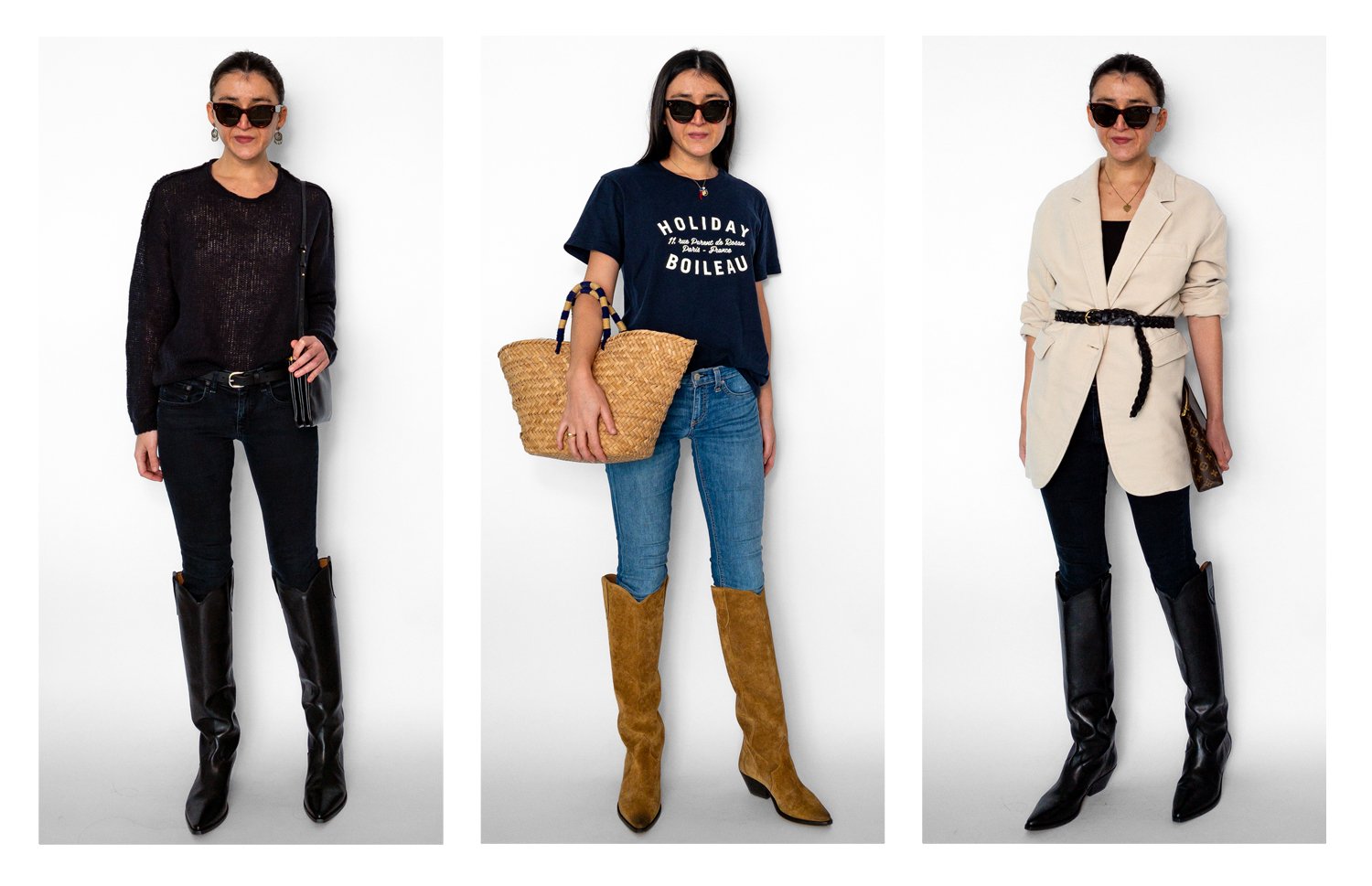 Left to Right: Rag & Bone skinny jeans, James Perse sweater, Isabel Marant Zap belt, vintage earrings, and a Celine small trio; Rag & Bone skinny jeans, a Holiday Boileau t-shirt, vintage ring & necklace, and a Kayu straw bag; Rag & Bone skinny jeans, J. Crew tank top, Isabel Marant Étoile Natty jacket, a Madewell braided belt, and a Louis Vuitton Toiletry pouch.
Admittedly, they're kinda really expensive, and you might have to eat a real cowboy's meal (read: beans & rice) for as long as it'd take to haul across the Oregon Trail, but…
To quote Guy Lombardo:
"Someday, you say, you'll have your fun, when you're a millionaire
Imagine all the fun you'll have in your old rockin' chair
Enjoy yourself, it's later than you think…"
(Plus, these boots do go on seasonal sale — both of mine were 50-60% off.)
---
PROS & CONS
Pros
–Low heel
–Slims your legs
–Effortlessly cool
Cons
–Runs small
---
What happened to my fast metabolism? Is it obvious that my hair's thinning?? Is that a new wrinkle on my forehead???
Did I miss out when I didn't studying abroad? Why did I spend most of my 20's being so guarded?? Where is my life even going???
Concerns, regrets, and worries will always keep you up at 3:30am.
To quell those rattling echoes in your head, pull on your Denvee boots, put on your a favourite record, and dance around your apartment, revelling in them.
After all, you should enjoy yourself, it's later than you think.
Isabel Marant Denvee boots are available from FWRD, MatchesFashion, MyTheresa, Moda Operandi, Net-A-Porter, or Shopbop from $875 USD.
Note: newinspired uses affiliate links which costs you nothing… but means a lot to me. When you use these links, the money newinspired earns gets reinvested in blog content. Absolutely nothing on newinspired is "gifted," I purchase each item with my own money. Affiliate commissions are used to purchase new items to honestly & thoroughly review. If you found this review helpful, consider using them to support newinspired.
---
YOU MIGHT ALSO BE INTERESTED IN…