When I was 4, I dropped out of jazz ballet school after 2 seasons.
My heart just wasn't in it.
… maybe it was something about being similar to an organized recreational sport.
… or, maybe if there'd been tutus, I'd be on stage at Lincoln Center — actually, I probably wouldn't; I'm too old now.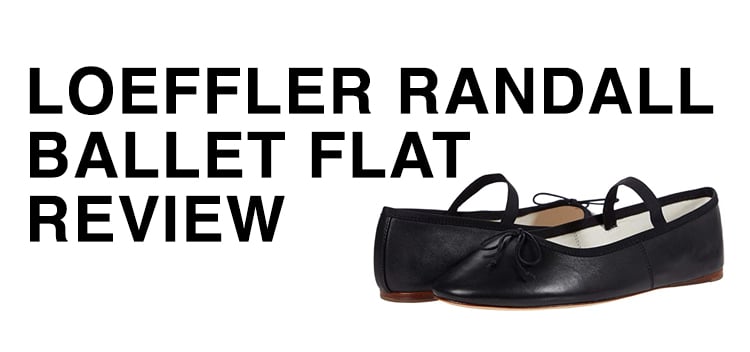 Either way, it just wasn't for me.
Ballet flats though? Totally for me.
My love for ballet flats (and distaste for recreational sports and dreams of sugar plum tutus) has continued into my adulthood.
So much so that we're here at, what, newinspired's sixth ballet flat review?
---
Loeffler Randall Ballet Flat Sizing
For comparison, my other shoe sizes run:
-Adidas Stan Smiths, US 8
–Chanel Shoes, FR 39
–Christian Louboutin, IT/EU 39.5
–Golden Goose, IT/EU 39
–Hermès, FR 39
–Isabel Marant, FR 39-40
-Nikes, US 8.5
–Repetto, FR 39.5-40
My Loeffler Randall Leonie ballet flats, in black leather, are a size US 8.5.
These Loeffler Randall flats feel like they fit totally fine and true to size.
You can see that my toe isn't stunted, it sits comfortably before the very, very, very tip.
However, you should only consider these ballet flats if you're OK with blisters.
I keep trying to break these shoes in, but even after my heels have recovered from the blisters, I get blisters.
---
You Might Also Like…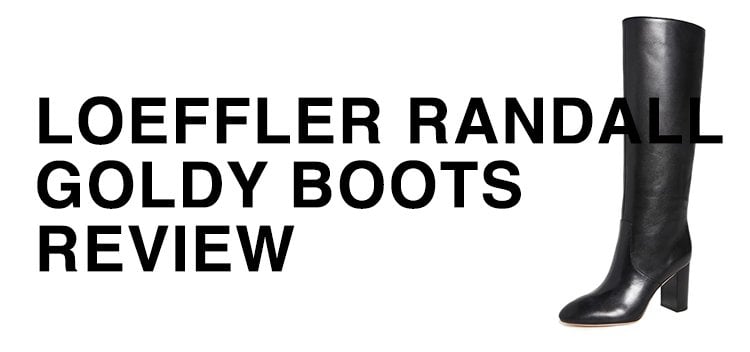 ---
Ballet Flat Breakdown
Let's put these Loeffler Randall flats to a "pseudo-scientific lab report" analysis!
For the sake of fun, this ballet flat quality series is called the "Ballet Flat Breakdown," because I'm gonna breakdown everything you would wanna know about these ballet flats.
Note: These are my opinions, yours could differ.
1- Heel Height
Super flat flats at less than 1cm.
2-Soles
Leather/suede soles.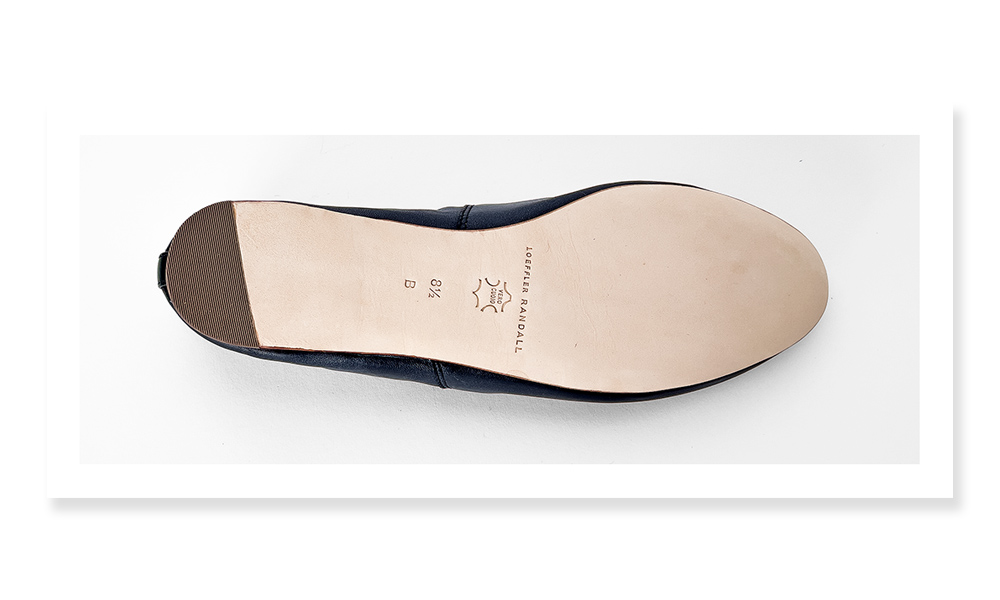 … if you want to be exact, it's 100% cow leather according to their site.
3-Adjustable Bow
The bows on these Loeffler Randall ballet flats are not adjustable.
That's fine though since the elastic bridge strap (also not adjustable) will hold your foot in place.
4-Toe Cleavage
None.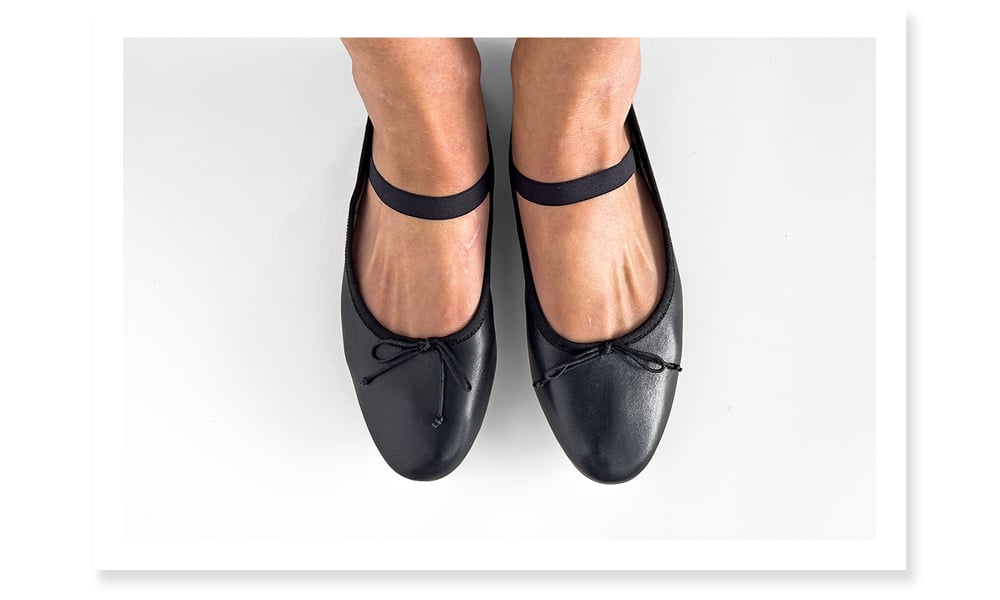 5- Are They Comfortable or Not?
NO!
The backs of Loeffler Randall's Leonie flats dig into your Achilles tendon and result in a blister.
Oddly enough, this happened on my slimmer foot instead of my bigger foot (although it eventually succumbed to a blister).
---
Pros & Cons
Pros
–Lamb leather: Sooo soft, but sooo fragile — one side of my shoes arrived scuffed and scratched.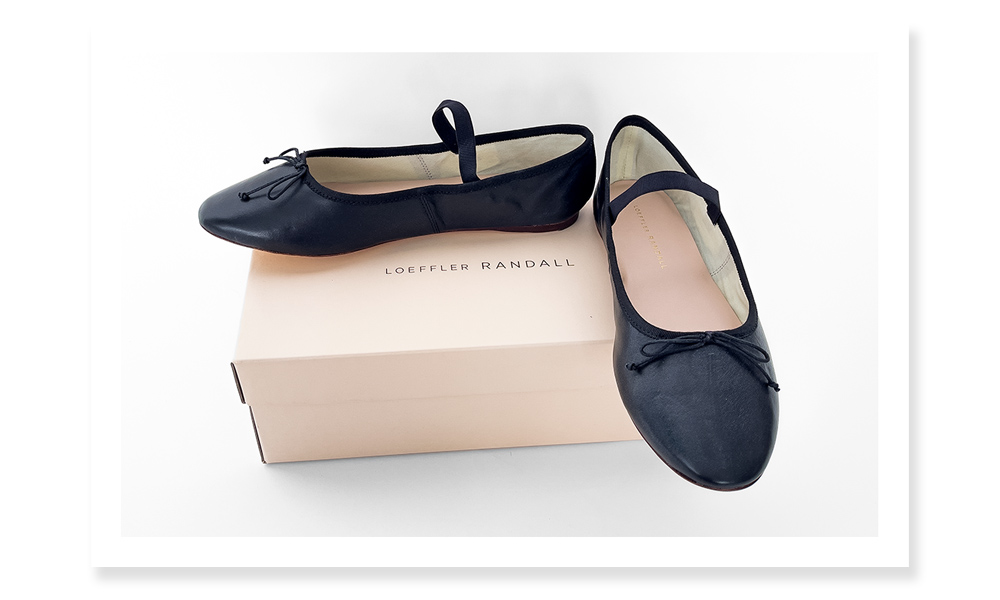 Cons
–No dust bags: I've complained about this before with Loeffler Randall, but it's worth repeating.
–Blister/digging: The back of these ballet flats digs into my smaller foot's Achilles tendon and results in a blister. I tried them again after the first blister healed, but they were still totally painful on the back of my heels.
---
You know what?
Maybe my jazz ballet shoes gave me blisters 28 years ago, and that's why I dropped out.
… because I'll tell you something;
I would have given up even sooner if they fit anything like these Loeffler Randall Leonie flats.
Loeffler Randall shoes are available from Nordstrom, Revolve, Shopbop, and Zappos.
---
You might also like…