My sister was the one who introduced me to cashmere.
Until she bought multiple cashmere sweaters from Holt Renfrew (Canada's answer to Neiman Marcus), cashmere was something I'd only ever read about in Sophie Kinsella novels.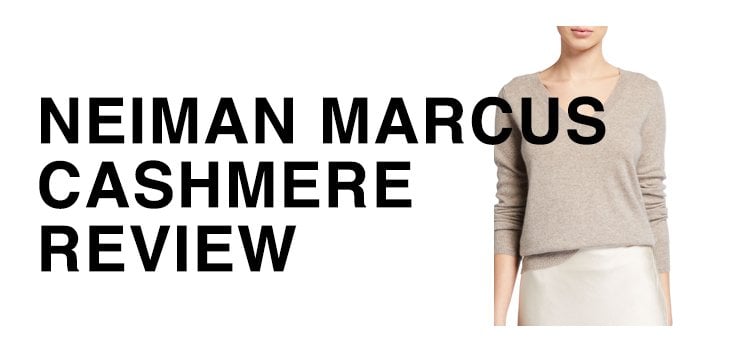 In other words, cashmere was a luxurious figment of my imagination.
With Canada being a warm memory, but Holt's cashmere being too far to get… I was like, well, what about a different department store's cashmere?
Namely, Neiman Marcus' Cashmere Collection.

Let's start with sizing then get into how good it really is with a Cashmere Challenge…
Neiman Marcus Cashmere SIZING
For reference's sake, I'm 5'5.75" and weigh 115-117 lbs.
I give this information because it could be useful.
My usual sizes run below:
-US 2, in HVN or Reformation
-UK 8, in ALEXACHUNG
-FR 34-36, in Isabel Marant or Rouje
… and in t-shirts, I'm generally a size small.
My Neiman Marcus Cashmere Collection v-neck sweater is a size small.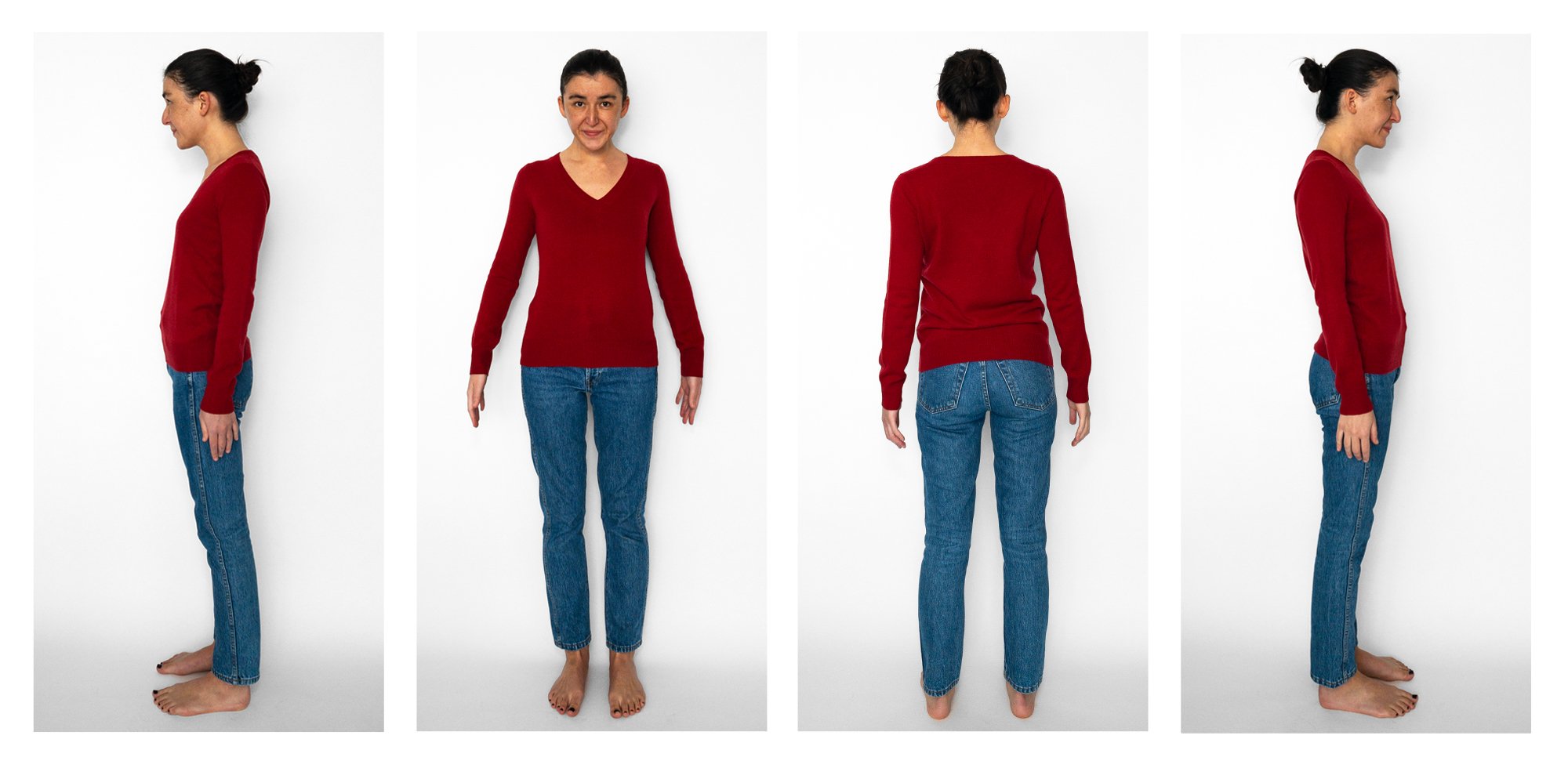 This sweater fits perfectly in the shoulders and sleeves.
The ribbing on the cuffs and hem aren't too much.
If you want a closer fit, I would suggest trying a size down from your usual size.
It's definitely not a slim fit and the body is plenty spacious.
In a size small, this sweater definitely runs the risk of looking frumpy and lumpy.
However, when you tuck Neiman Marcus' cashmere sweater in, the lumps get smoothed away…
---
Is Neiman Marcus Cashmere Good?
Let's put Neiman Marcus' Cashmere Collection to a middle school "scientific lab report" test!
You can find other Cashmere Challenges here.
Note: This is just my experience, yours could differ.
Hypothesis
Neiman Marcus' cashmere is 9 GG, but they don't make a big deal about that despite it being a good thing.
9 gauge means that more cashmere is used to make the sweater and as a result, it's slightly more thick… so that means it should be better quality
Due to the extra cashmere that is included, I don't really have high hopes for the sweater though.
I hypothesize that it'll pill a lot and/or tear while wearing.
Materials
-x1 Neiman Marcus Cashmere Collection v-neck sweater
-Pants (any kind of bottoms will do)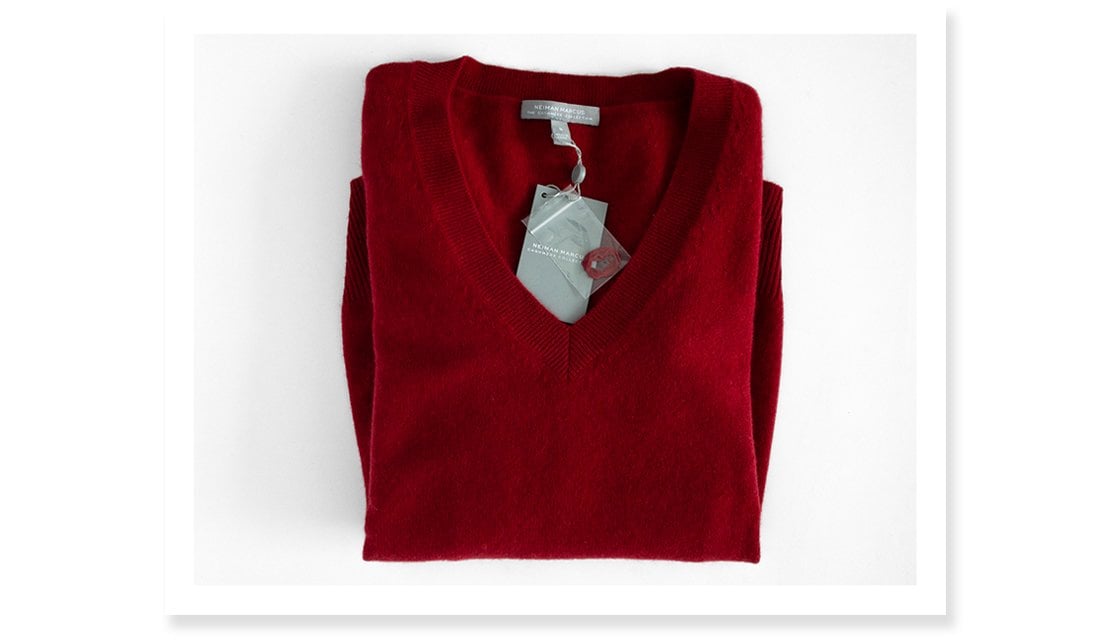 Method
a- Sweater is to be worn for five days between 10:00am to 6:00pm.
b- Sweater will be worn tucked into pants during this time.
(Pilling occurs when two materials rub against each other, so this is part of the experiment.)
Results
The sweater was totally fine.
It somehow got fluffier and softer with wear.
… and it only got, like, 3 pills under the arms after I wore it for five+ days.
Conclusion
My entire hypothesis was wrong.
I even extended the challenge by a few days, because I couldn't believe that it wasn't pilling or tearing.
… but the sweater just wouldn't massively pill or tear.
Instead, it just got softer & softer.
---
PROS & CONS
Pros
–Passed the challenge: 3 pills is really not bad at all.
–Extra yarn included: Extra nice touch.
–Affordable pricing: Sweaters start at $250, but even though Neiman Marcus is out of the bankruptcy woods, their sweaters are still heavily discounted.
Cons
–Lumpy: The sweater admittedly looks lumpy when it's untucked… but if you tuck it in, it does smooth out.
… not necessarily a pro or con, but the cashmere does get fluffier with each wear.
---
It doesn't matter if your cashmere is from a trendy supplier like Naadam or a new classic, like Everlane.
All that really matters is if it holds up to a quality test.
… and like my 10+ year old Holt Renfrew cashmere sweaters, Neiman Marcus' simple cashmere sweaters live up to the test.
You can find Neiman Marcus' cashmere from, well, Neiman Marcus starting at $140 USD.
… and just so you know, Neiman Marcus is officially not bankrupt, are running sales on their cashmere, and still offer 15% off your first purchase.

(Note: The colours shown are a little dodgy, but if you click through, better colours (neutrals and reds) are available.)
Note: newinspired uses affiliate links which costs you nothing… but means a lot to me. When you use these links, the money newinspired earns gets reinvested in blog content. Absolutely nothing on newinspired is "gifted," I purchase each item with my own money. Affiliate commissions are used to purchase new items to honestly & thoroughly review. If you found this review helpful, consider using them to support newinspired.
---
YOU MIGHT ALSO BE INTERESTED IN…