Last fall, I was scrolling through photos of Alexa Chung.
In one photo, she was wearing a baby blue sweater, jeans, and mini Chestnut Uggs, and I was like that's what my wardrobe has been missing…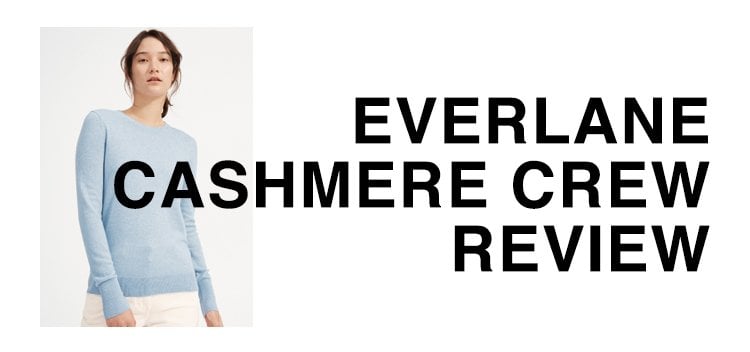 … I mean, the baby blue sweater, not the Uggs.

Not wanting to break the bank, I logged onto Everlane and ordered their $100 Cashmere Crew sweater.
"Pale blue heather" was just what I wanted needed to 100% copy her outfit.
(I also ordered a pair of mini Chestnut Uggs, but, let's not talk about those in this review…)
Here are the details about Everlane's Cashmere Crew sweater's sizing then let's put it to the "Cashmere Challenge."
Everlane Cashmere Sweater SIZING
For reference's sake, I'm 5'5.75" and weigh 115-117 lbs.
I give this information because it could be useful.
For comparison's sake, my other sizes run below:
-US 2, in HVN or Reformation
-Small, Rag & Bone T-Shirts
-UK 8, in ALEXACHUNG
-FR 34-36, in Isabel Marant or Rouje
My Everlane Cashmere Crew sweater is a size small.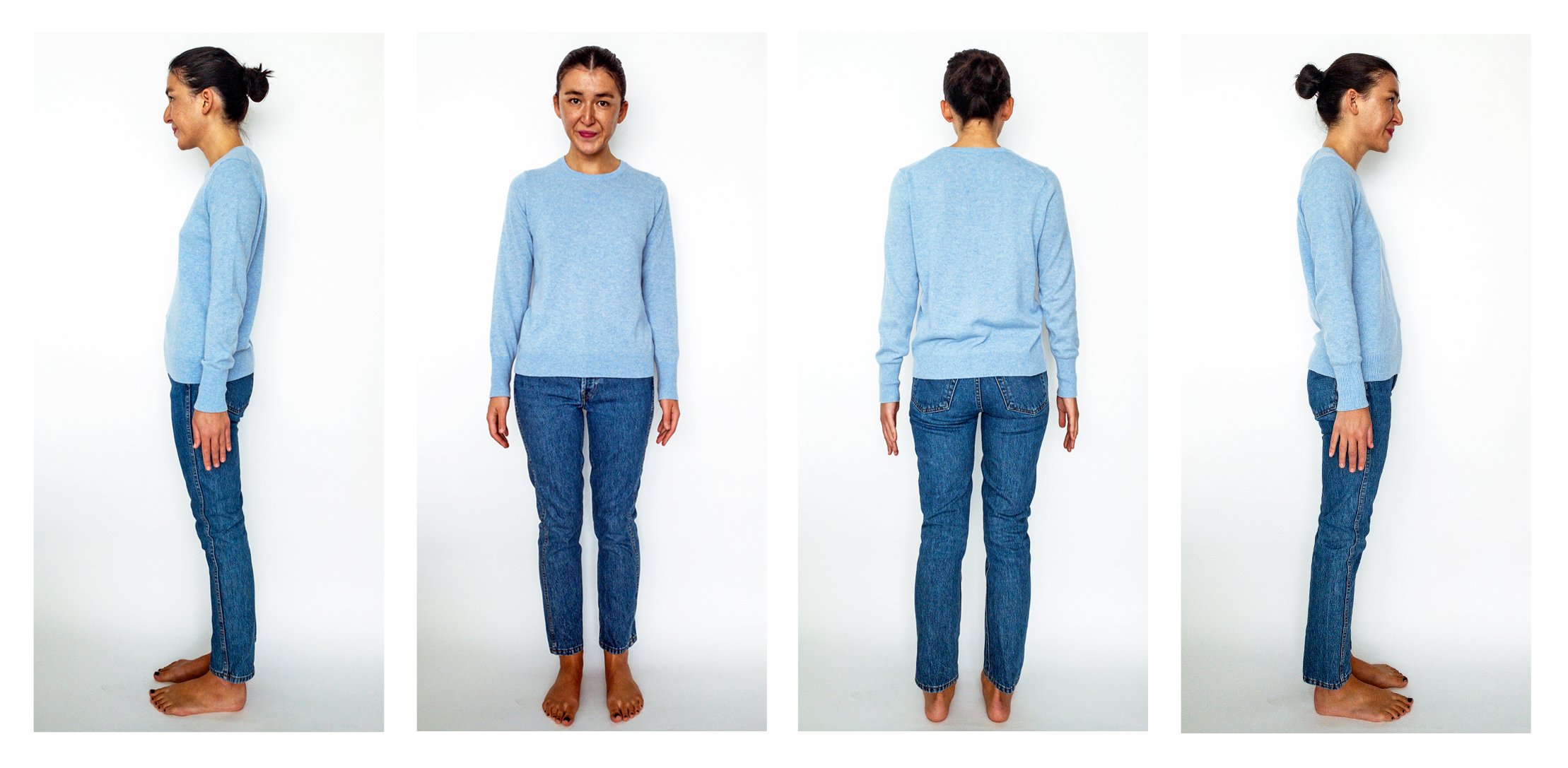 Unlike my other sweaters in the "Cashmere Challenge," this sweater is not cropped.
As a result, it fits like, well, a normal sweater…
The shoulders are great, the body is (relatively) long and the sleeves come to my wrists.
There's not much more to say than it's a great cozy yet comfortable fit.
---
"The" Cashmere Challenge
Let's put Everlane's $100 cashmere crew sweater to a middle school "scientific lab report" test!
You can find other Cashmere Challenges here.
Note: This is just my experience, yours could differ.
Hypothesis
Everlane's cashmere is made of Grade-A cashmere from Mongolia. They claim that their Grade-A cashmere means that the sweater is "more durable, pills less, and gets softer with wear."
I can't really form a hypothesis, because I've had this sweater since before the "Cashmere Challenge" started.
… but, I did expect a lot from it and didn't think it would pill or get holes.
Materials
-x1 Everlane cashmere crew
-x1 Pair of denim dungarees
Method
a- Sweater is to be worn for five days between 10:00am to 6:00pm.
b- Sweater will be worn with denim dungarees between those hours.
(Pilling occurs when two materials rub against each other, so this is part of the experiment.)
Provision: Outfit can be changed if I go out. Panamá has an average temperature of 30°C — this is a pseudo-scientific experiment, not a torture test.
Unlike the other "Cashmere Challenges," for Everlane's there are no other materials or a method.
Like I said before, I purchased it a while ago.
It's been worn outside at least 4 times (with a canvas tote rubbing against it) & around the house for at least 5 days.
I'm confident that it's been accurately & fairly tested, because…
Results
My Everlane cashmere got a hole in the sleeve.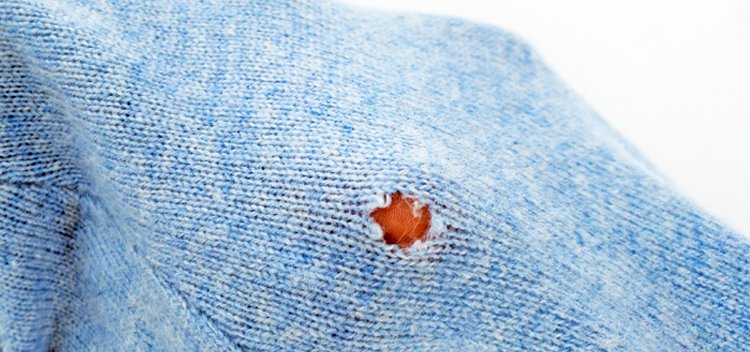 It was just a little hole on near the wrist — maybe from the friction of my wrists typing on the table?
Relatively speaking, while Everlane's sweater still pilled, it was way less than others (ahem, Reformation's cashmere).
Conclusion
In conclusion, I was wrong to blindly agree with all of Everlane's cashmere sweater claims.
Everlane's cashmere did impress me with its minimal pilling (there's a bit on the inner arms & body) and its (surprising) ability to get softer.
Considering they only failed to deliver one (durability) out of three claims, I'm impressed… especially since a small hole can be fixed.
---
PROS & CONS
Pros
–Minimal pilling
–Great relaxed fit: A solid sweater that's a little roomy & cozy.
–Gets softer with wear: My Uniqlo cashmere has never relaxed, but Everlane's has gotten softer the more you wear it.
Cons
–Not totally durable: The hole was a bummer, but it's small enough to fix.
---
While Everlane's oversized shirt kind of disappointed me with its button holes — I feel like Mo from the Simpsons whenever I use the word "hole…"
… Everlane's Grade-A Monolian $100 cashmere lived up to the hype.
Well, I guess I can only say that once I find out how easy it is to fix that sleeve, uhhh, hole.
Everlane's $100 cashmere crew is available from Everlane for, uhhh, $100 USD.
… and FYI, if you love Nordstrom, they carry Everlane cashmere too!
Note: newinspired uses affiliate links which costs you nothing… but means a lot to me. When you use these links, the money newinspired earns gets reinvested in blog content. Absolutely nothing on newinspired is "gifted," I purchase each item with my own money. Affiliate commissions are used to purchase new items to honestly & thoroughly review. If you found this review helpful, consider using them to support newinspired.
---
YOU MIGHT ALSO BE INTERESTED IN…