By now, you may have heard about Naadam and their cashmere.
In case you haven't, basically their whole "thing" is basically being mindful of social impact and the environment.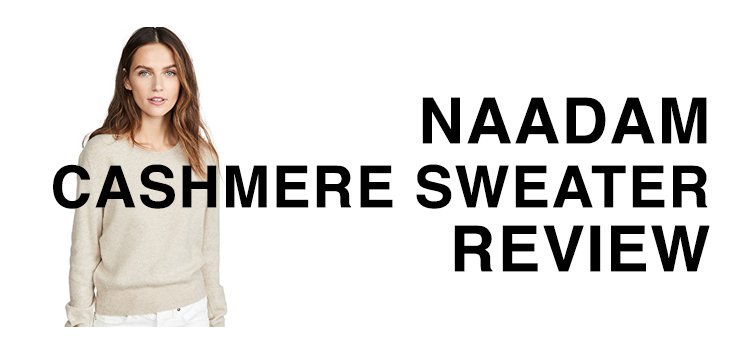 In that respect, Naadam's kind of like Reformation… but with a specialization in cashmere.

They do a ton of volunteer work and even more work to make sure that their herders' goats are taken care of… not to mention "Naadam Park," which aims to plant 12,000 trees.
Then there's their process of factory conditions (all good), dye process (natural & biodegradable), and spinning practices.
With so much good work, it's only actually good work though if their cashmere is actually good too.
So, is it? Let's investigate…
Naadam Cashmere Sweater SIZING
For reference's sake, I'm 5'5.75" and weigh 115-117 lbs.
I give this information because it could be useful.
My usual sizes run below:
-US 2, in HVN or Reformation
-Small, Rag & Bone T-Shirts
-UK 8, in ALEXACHUNG
-FR 34-36, in Isabel Marant or Rouje
My Naadam Cropped Crew Cashmere sweater is a size small. According to Naadam's size chart for a similar sweater, a small would be best.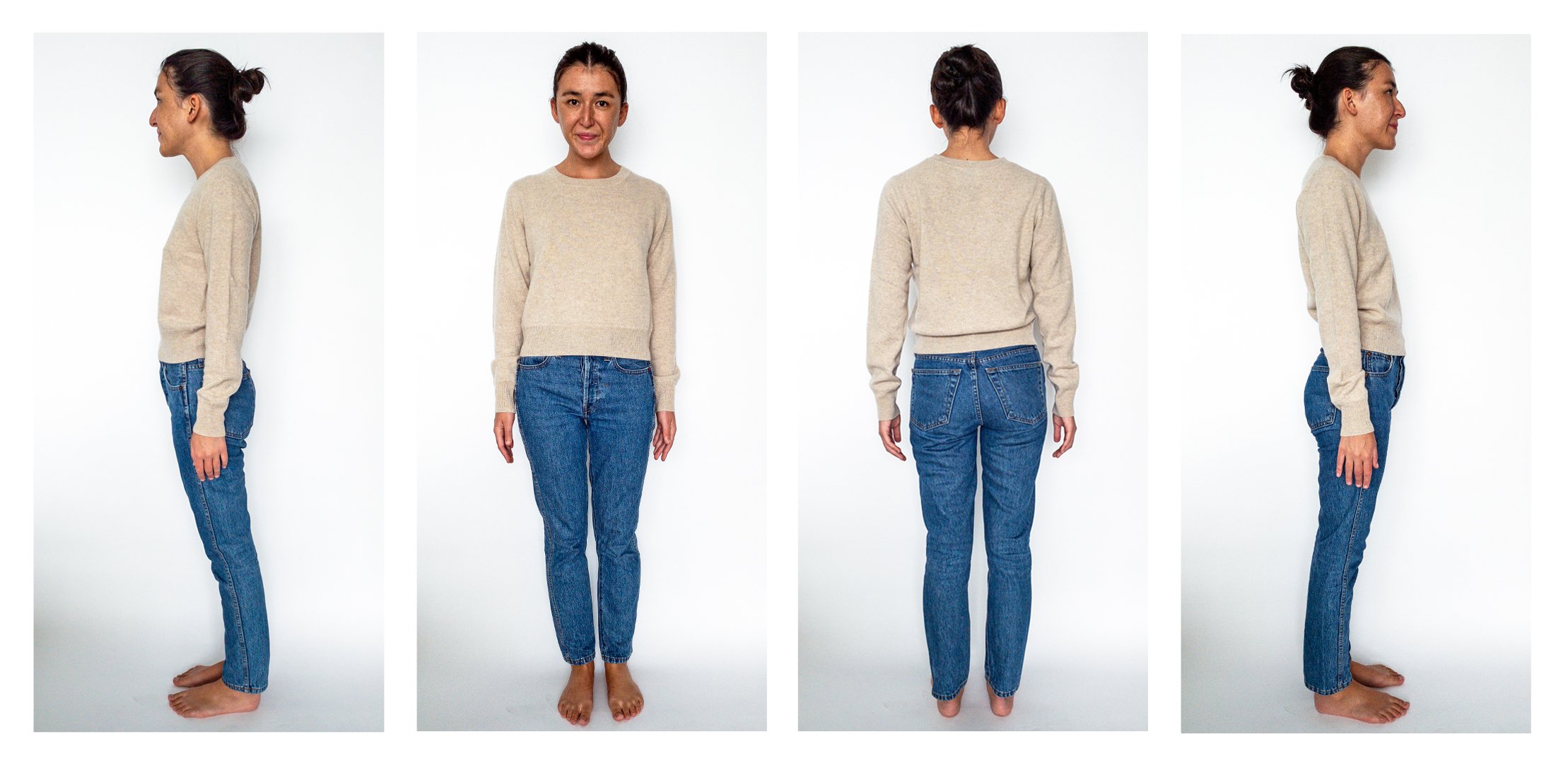 Across the shoulders is a little smaller than I'd normally like, but the fit is (otherwise) perfect.
The sleeves come to the middle-ish of my wrist and pinky finger.
The body is cropped and works well with my high waisted Re/Done jeans.
… and the cashmere is ridiculously soft.
---
"The" Cashmere Challenge
Let's put Naadam's Cashmere Cropped Crew sweater to a middle school "scientific lab report" test!
You can find other Cashmere Challenges here.
Note: This is just my experience, yours could differ.
Hypothesis
Shopbop states, "crafted in soft cashmere and finished with a classic crew neckline, this Naadam sweater is the perfect, all-seasons style to get cozy with."
This sweater feels like it's above 2 ply (I don't know if it actually is) — which means it is so soft and feels sooo luxurious.
I'll hypothesize that Naadam's cashmere sweater will pill like crazy though because of how soft it is.
Materials
-x1 Naadam cashmere sweater
-x1 Pair of denim dungarees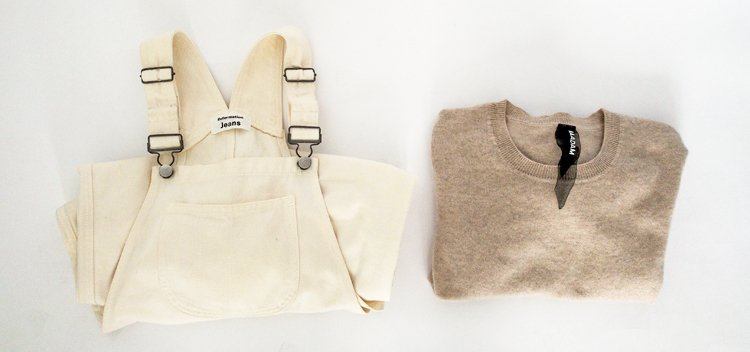 Method
a- Sweater is to be worn for five days between 10:00am to 6:00pm.
b- Sweater will be worn with denim dungarees between those hours.
(Pilling occurs when two materials rub against each other, so this is part of the experiment.)
Provision: Outfit can be changed if I go out. Panamá has an average temperature of 30°C — this is a pseudo-scientific experiment, not a torture test.
Results
Every time I passed a clothed surface, I'd rub my sweater on it in an effort to make it pill.
When I watched TV? You know I laid out on the carpet.
By the end of binging The Politician, there were only three pills on the sleeves.
Those minimal pills easily brushed off with Laundress' cashmere brush. I wouldn't recommend this brush if a sweater has a lot of pills, but for one or two (or three) it works.
Conclusion
Basically (and obviously), we saw that Naadam's cashmere lived up to being durable and having minimal pilling.
---
PROS & CONS
Pros
–Luxurious feel
–Super minimal pilling
–Actually quality: It passed the "cashmere challenge."
–Super soft: Right away you're like, "omg, this is so soft."
–More environmentally friendly: Naadam does a ton of work to make sure that their social impact and environmental impact is better than most cashmere companies.
Cons
–Returns aren't free: If you order from Naadam directly, you will be charged for returns.
---
I really wanted to prove Naadam's "we make really good cashmere" claim wrong.
As it turns out, I was the one who was wrong.
It's warm, luxurious… and most importantly, it's quality.
You can order Naadam cashmere direct from the source starting at $75 USD or, at one of Naadam's brick & mortar stores.
If you're into the cropped crew from this review, you can find it on Shopbop for $250 USD and save 15% off your first order & get free returns.
Note: newinspired uses affiliate links which costs you nothing… but means a lot to me. When you use these links, the money newinspired earns gets reinvested in blog content. Absolutely nothing on newinspired is "gifted," I purchase each item with my own money. Affiliate commissions are used to purchase new items to honestly & thoroughly review. If you found this review helpful, consider using them to support newinspired.
---
YOU MIGHT ALSO BE INTERESTED IN…